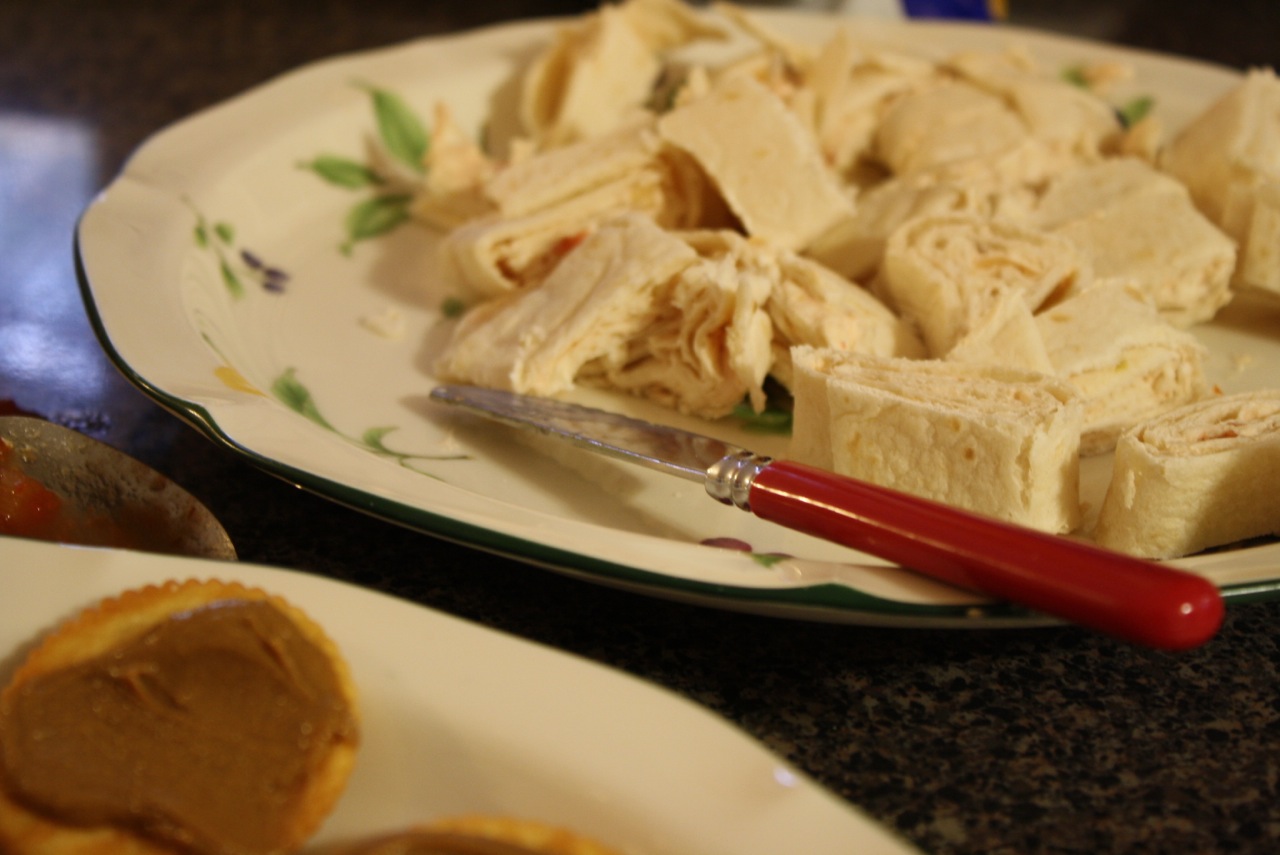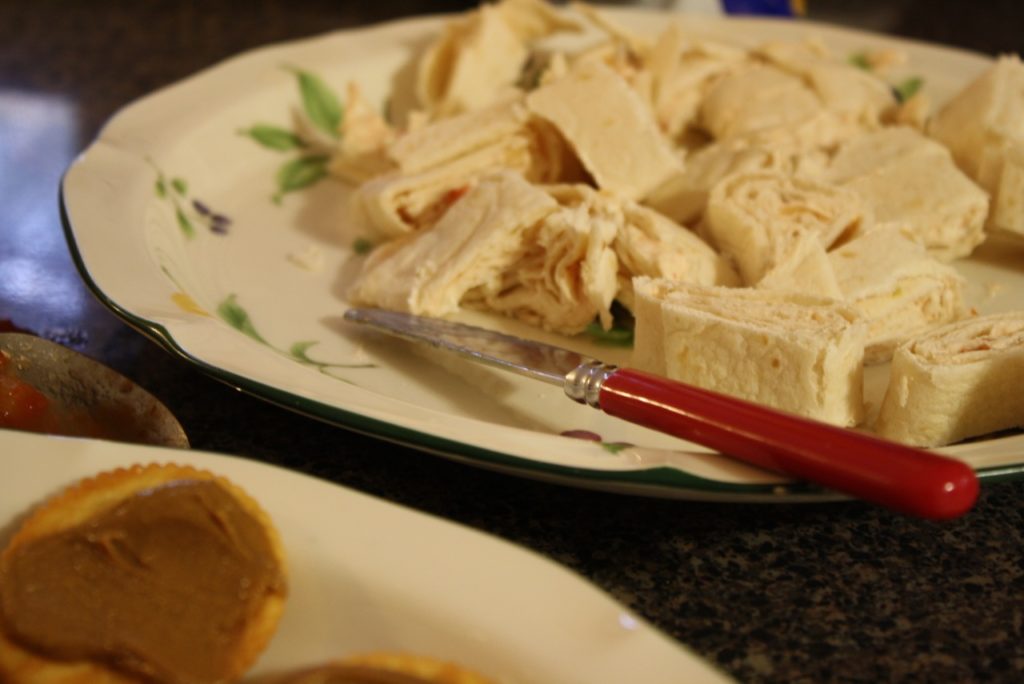 Party food! Both frugal and easy to make in large quantities with just three to four ingredients. This recipe I learned from my Aunt Patti, is one of the most requested.
And today I'm sharing two ways to make it! Whip up roll ups with cream cheese, chopped black olives and salsa, as pictured above.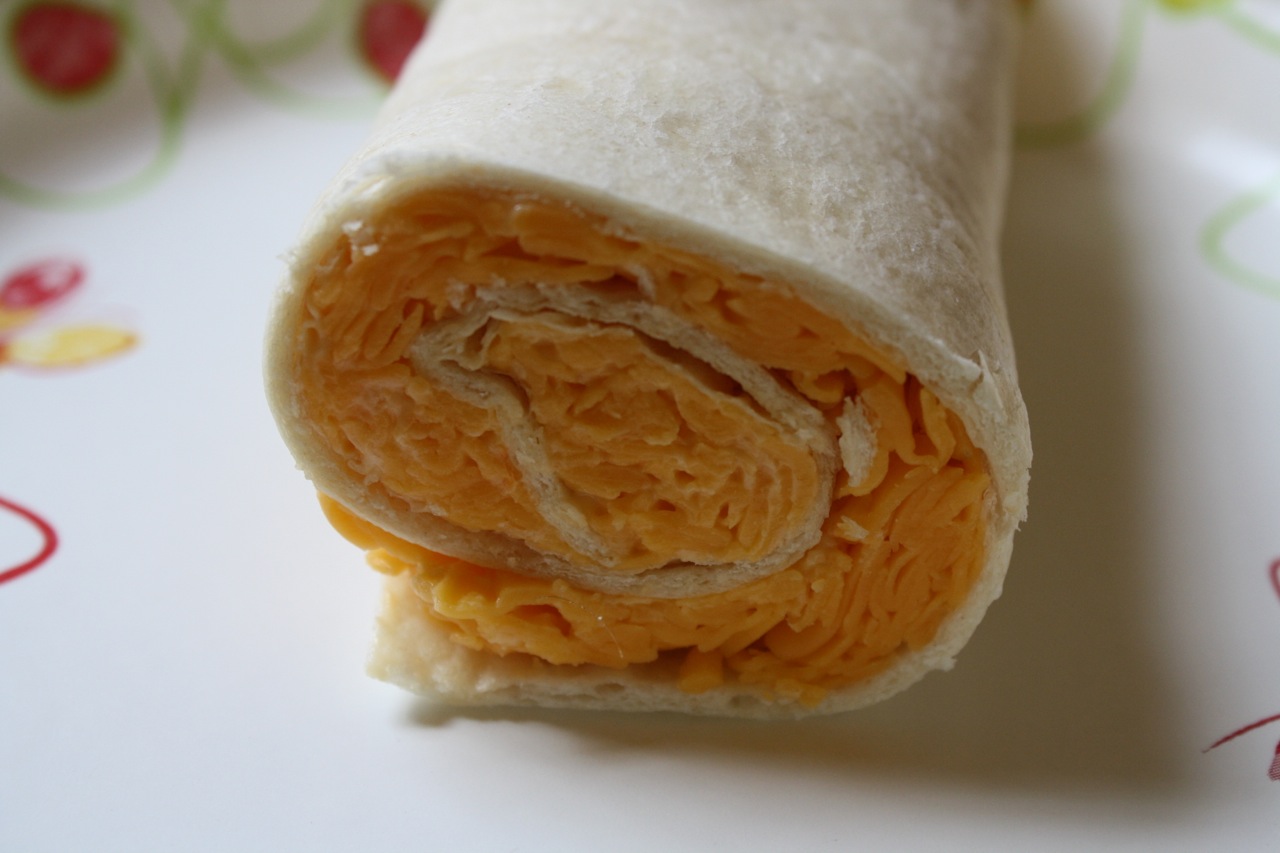 Or tuck some of pimento cheese into a tortilla. I offered this as a last minute appetizer over the summer with bites of watermelon. I shared my pimento cheese recipe here on $5 Dinners as a frugal way to feed a crowd.
These variations have served many around the holidays, at bridal luncheons, meetings and Super Bowl parties. On New Year's Eve, we often just serve plates of appetizers. Roll ups are easy for my children to handle and to eat – in large amounts!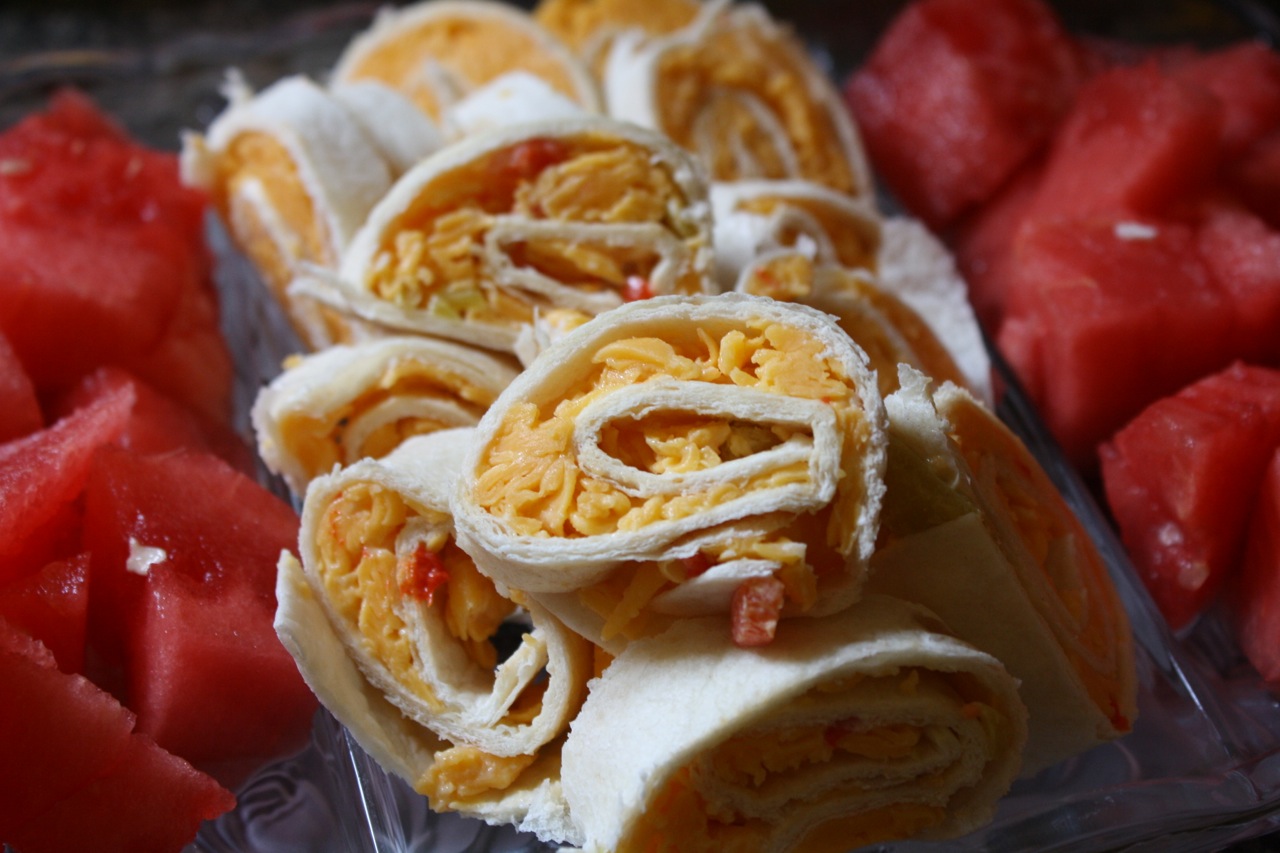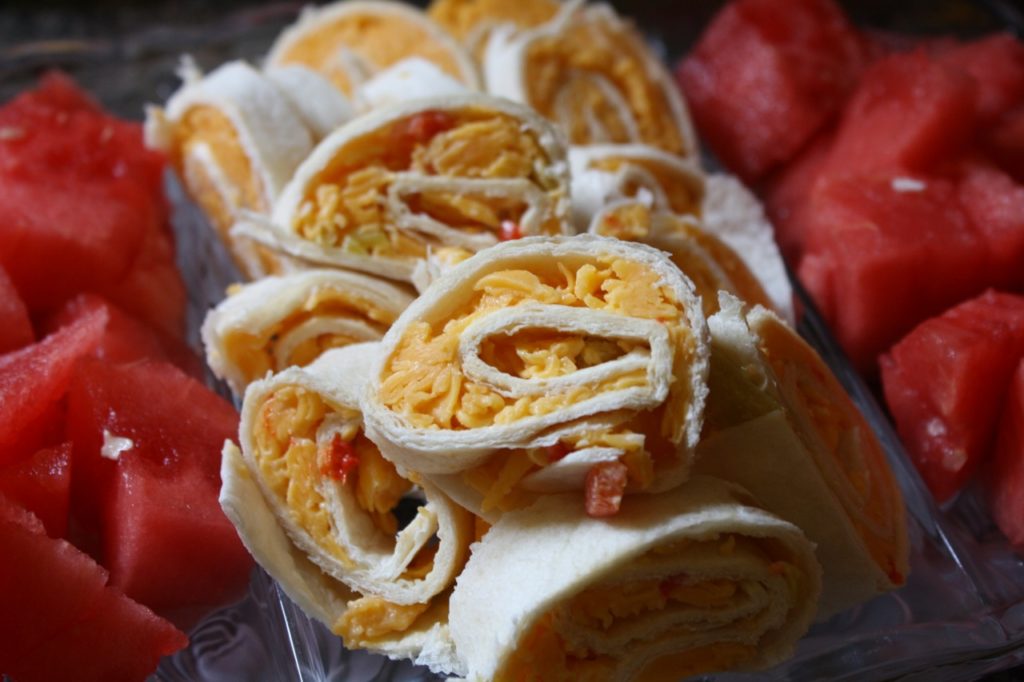 Cream cheese roll ups are safe for my nut and egg-free household. Cream cheese is also the allergy-friendly adaptation in my egg-free pimento cheese version here.
Mexican Roll Ups

Yield – 8-10 servings

Preparation Time – 10 minutes

Cooking Time – 0 minutes

Ingredients

(1) 8 oz cream cheese
2-3 tablespoons salsa
black olives, chopped (1 small can, 4-6 oz size) I often omit this
big flour tortillas (3-5)

Directions

Cream the cheese with salsa.
Add chopped olives.
Spread 3-4 tablespoons of mixture on tortilla.
Roll tortillas up tightly.
Refrigerate for couple of hours.
Cut into small, round slices and serve with salsa.
Which version will you make?