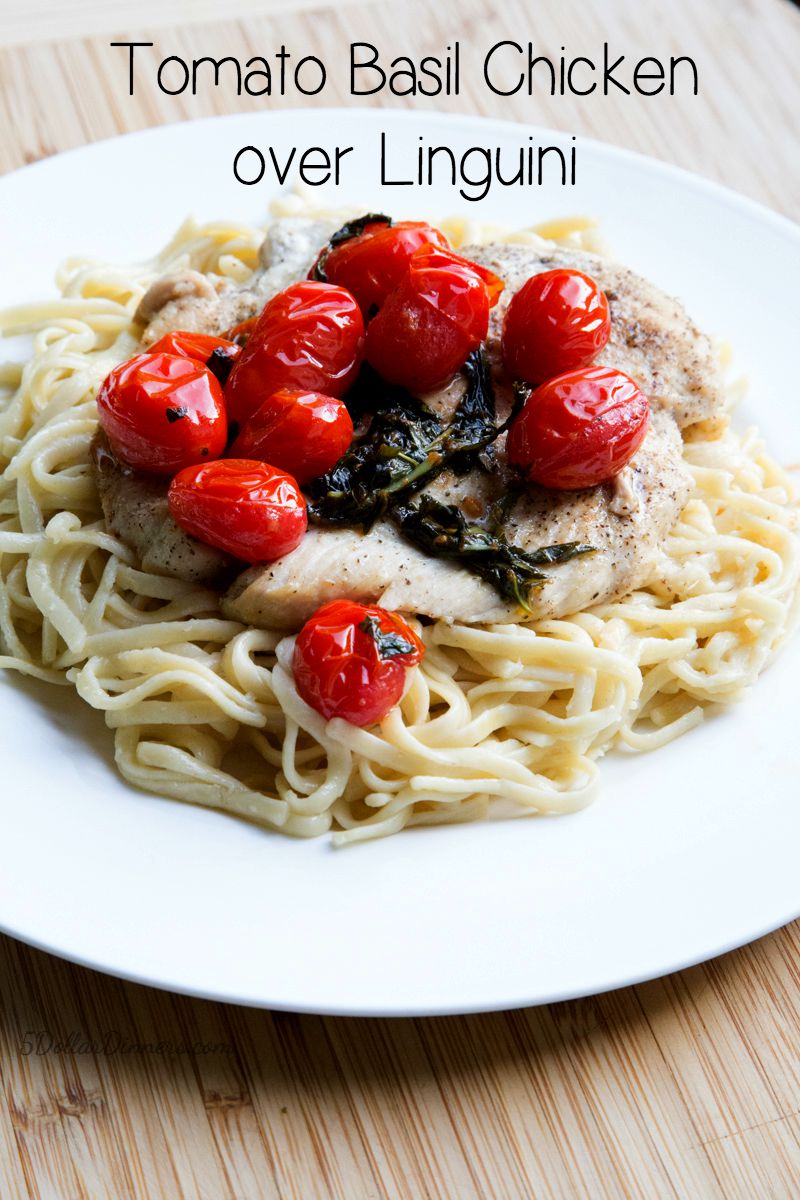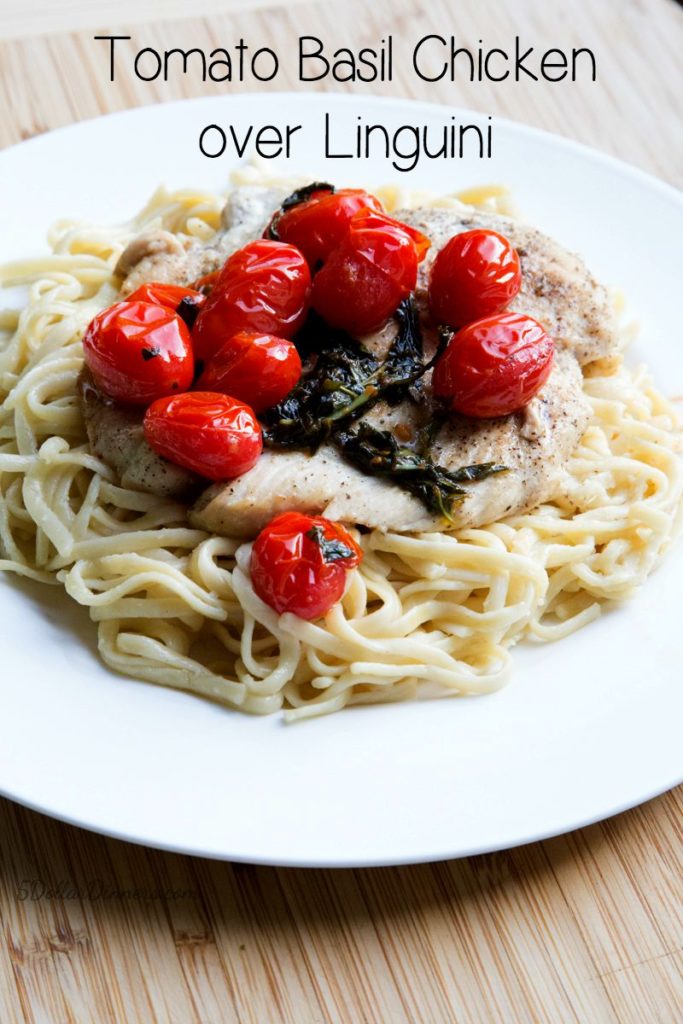 While I'm anxiously looking forward to cooler weather, I'm still trying to hold onto summer too. These 'transition months' between seasons, I find myself doing this every year. It's still really hot in TX and I'm longing for Pumpkin Spice Lattes (I know I could get a cold version, but it's not the same!) and bottomless pots of chili. But at the same time, I'm still craving the fresh foods of summer.
Like this delicious (and uber quick!) skillet dinner with little tomatoes, fresh basil and some thinned out chicken breasts. Serve it over some linguini and you've got a restaurant style meal for a fraction of the cost!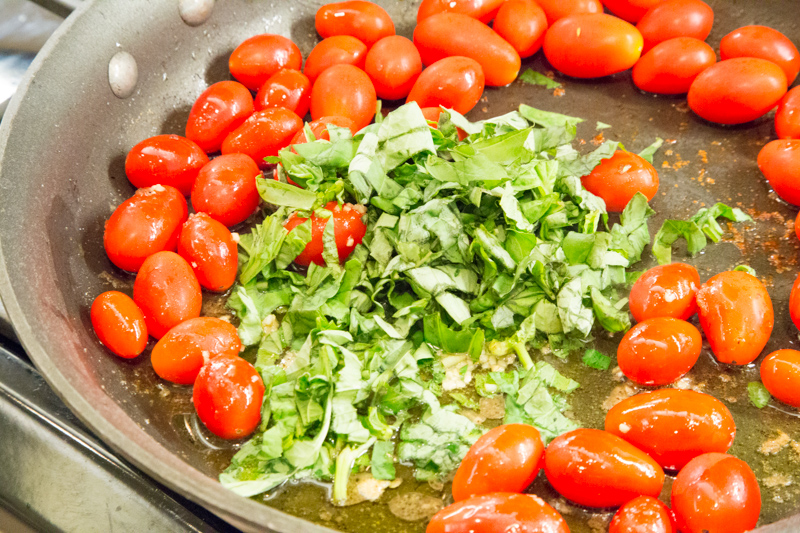 It's uber quick and uber simple too.
Boil the pasta. (Do this first, as the chicken and tomatoes will be done at around the same time as the pasta!)
Saute the tomatoes and fresh basil in some olive oil. Then set them aside and saute the chicken in the olive oil.
Plate the noodles. Top with the chicken and tomatoes/basil.
Uber quick, uber simple and uber delicious dinner!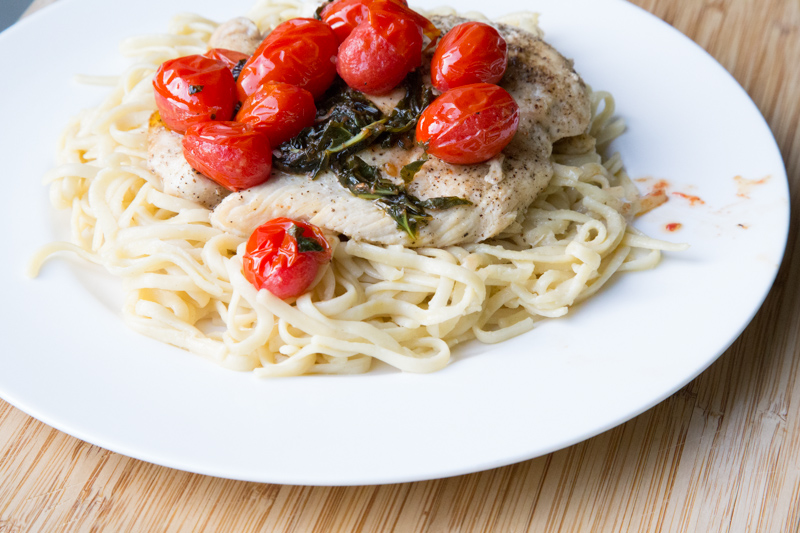 Ingredients
3/4 to 1 lb. linguini noodles

3 to 4 Tbsp olive oil

3 garlic cloves, crushed

small packet fresh basil leaves, chopped

1 pint cherry or grape tomatoes

2

large

chicken breasts, sliced in half and pounded flat

Salt and pepper

Fresh veggies, as side dish
Instructions
Cook the linguini as directed on package. Drain.

Add the olive oil to a large skillet and saute the garlic, tomatoes and basil for a few minutes, stirring often, until the tomatoes begin to open and shrivel and the basil turns to a deep green color. Pour themonto a plate.

Season both sides of the chicken with salt and pepper.

Saute the flattened chicken pieces in the same skillet for a few minutes on each side, until no longer pink in the middle. Cooking time will vary depending on thickness of the chicken.

Serve the linguini with chicken and tomatoes over the top and a side of veggies. (We had broccoli!)