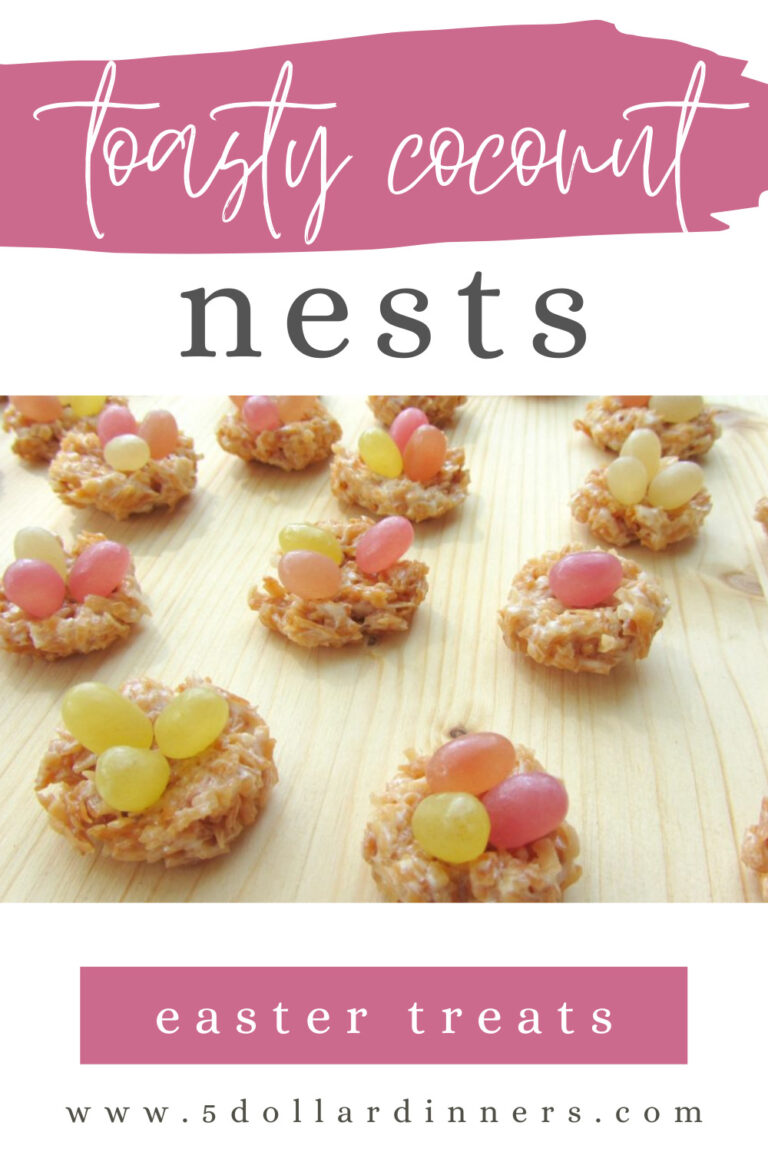 Easter and food allergies can be quite a conundrum. We want to fill those sweet baskets with goodies that are safe and fun. Here's a great recipe for an Easter celebration or for filling baskets.
I love that this recipe is not overly sweet. Each nest is just about bite sized. It's free of all the top 8 allergens as well as gluten with only three ingredients. Kiddos would have a blast helping make these little nests too! They could sort the jelly beans or even shape the nests.
I hope you enjoy these as much as we have!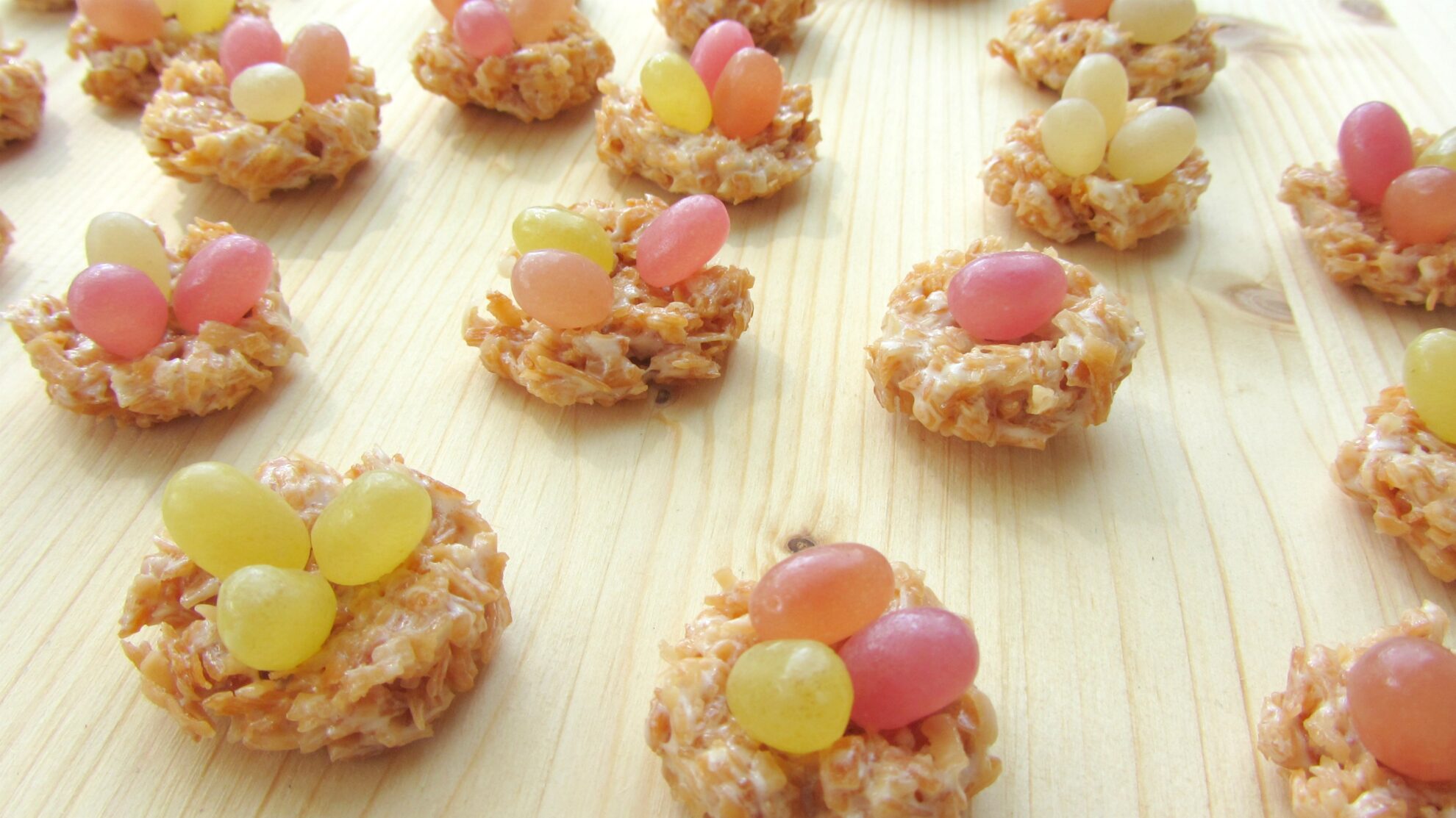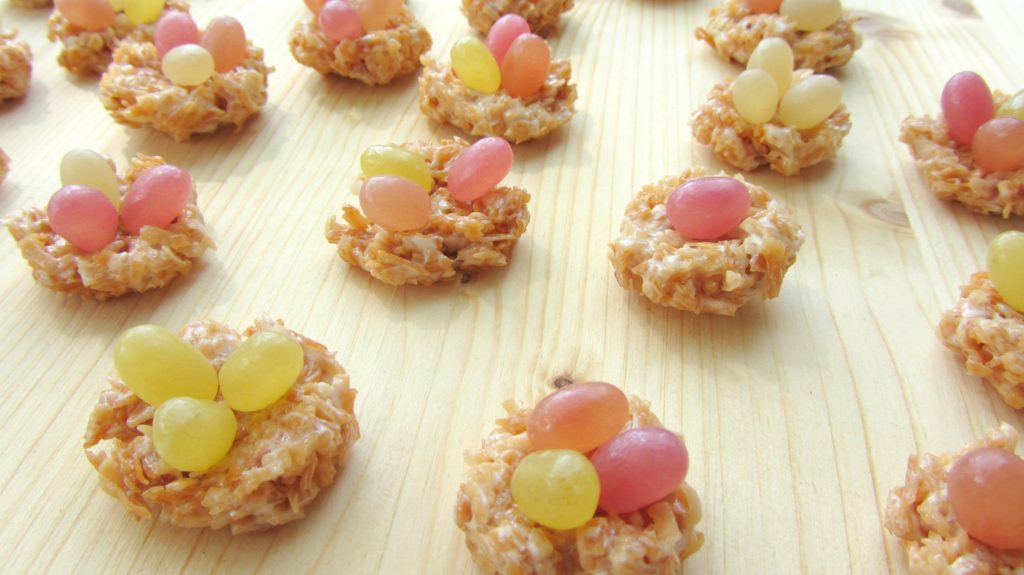 A simple and tasty Easter treat or snack for those with food allergies. Make these for your baskets or a snack.
Ingredients
1 1/2

cups

coconut

3/4

cup

mini marshmallows

melted

1/2

cup

jelly beans
Instructions
Preheat your oven to 350 F.

Line a baking sheet with parchment paper and spread the coconut out evenly.

Toast the coconut for about 3-5 minutes in the oven.

Melt ¾ cup of marshmallows in a small bowl in the microwave for about 1 minute or until mostly melted. Stir well to smooth it out.

Place the toasted coconut in a medium bowl and stir in melted marshmallow until you are satisfied with the consistency.  You'll want it to be sticky enough to hold together and firm enough to hold its shape when molded.

Let the coconut and marshmallow mixture cool for 30 minutes to an hour.

Grab about 1 Tablespoon of the coconut mixture and mold it into a little nest. You can of course make them larger or smaller according to your tastes.

Continue molding until you've shaped all of your nests.  They don't have to look exactly the same; that adds to the charm.

Place 1 to 3 jelly beans in each nest, pressing them down slightly to make them stick.