NEW from Tide!!! A high value coupon for the new Tide Power PODS!!
PRINT PRINT PRINT!!!!
If you're a Tide PODS fan like me, you have got to get this new $3 off 1 Tide Power PODS coupon printed.
Because Tide PODS just got more powerful – and I can't wait to try these.
Tide, America's #1 laundry detergent and consumers' #1 trusted laundry detergent brand in Reader's Digest survey, is launching Tide Power PODS, as the ultimate solution to the issue of large laundry loads.
(DEFINITELY SOMETHING THIS MOM of 4 BOYS HAS – large loads of laundry, and many loads of laundry!)
With 50% more cleaning power than Tide Original Liquid, Tide Power PODS is the best Tide available—giving consumers the ultimate clean one large laundry load at a time. (high five!!!)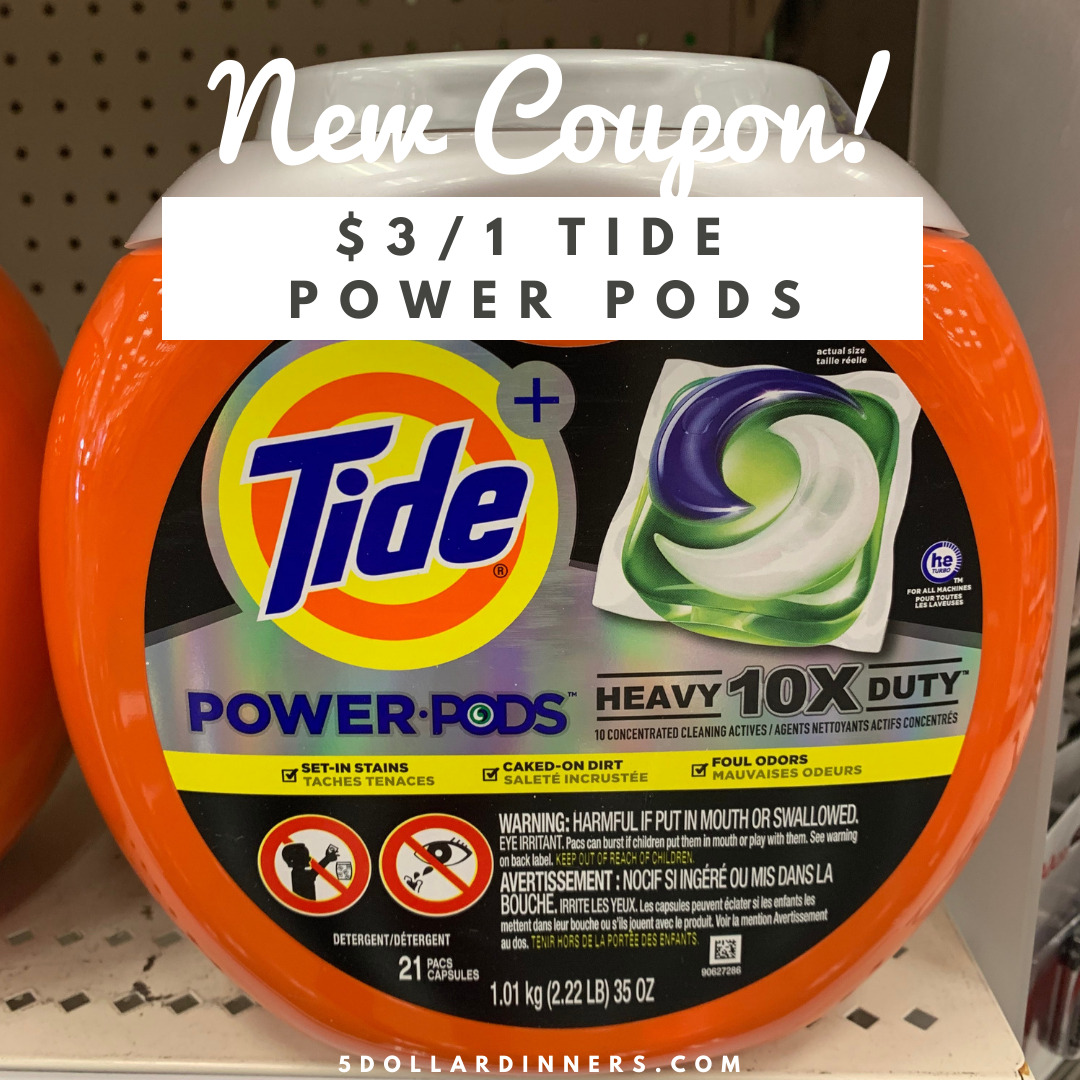 Each Tide Power POD is specially formulated with:
More cleaning ingredients vs. 2 Tide PODS
2X more freshness power vs. 2 Tide PODS
Long lasting fresh scent
With 50% more cleaning power than Tide Original Liquid, Tide Power PODS tackle large loads so stains don't sneak through. Tide Power PODS dissolve completely and work in any machine, temperature, and water condition.
There are two new options available: Heavy 10X Duty and Spring Meadow.
Tide POWER PODS Heavy 10X Duty – Designed for impossible stains, like grease, oil, red wine, blood, and smoke. Fights set-in stains and caked-on dirt.
Tide POWER PODS Spring Meadow – 2X more freshness power vs. 2 Tide PODS with long lasting fresh scent that consumers love.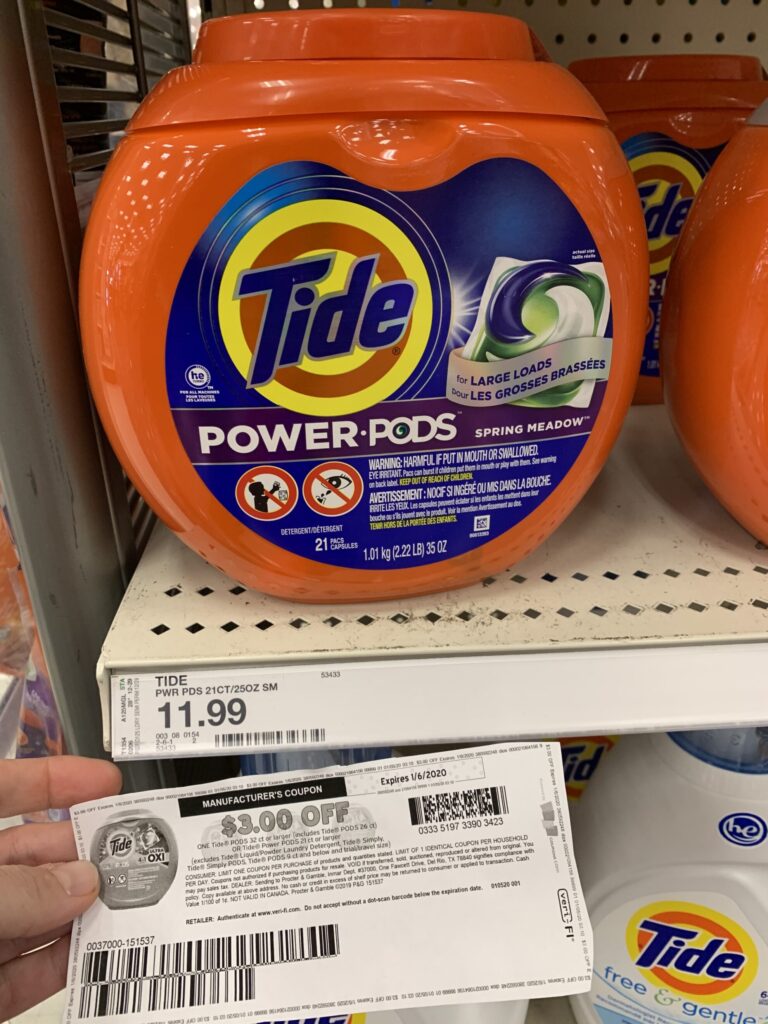 The NEW AND IMPROVED Tide Power PODS are waiting for you….
Here's the skinny on this $3 Off 1 Tide Power PODS coupon:
$3 OFF ONE Tide PODS 32 ct or larger (includes Tide PODS 26 ct) OR Tide Power PODS 21 ct or larger (excludes Tide Liquid/Powder Laundry Detergent, Tide Simply, Tide Simply PODS, Tide PODS 9 ct and below, and trial/travel size).
Print it TODAY and use it by January 25th!!!!
It's available at these retailers – CVS, Target, Kroger, and Walgreens!
P.S. There are several other great Tide coupons on this page – just be sure to print and use right away!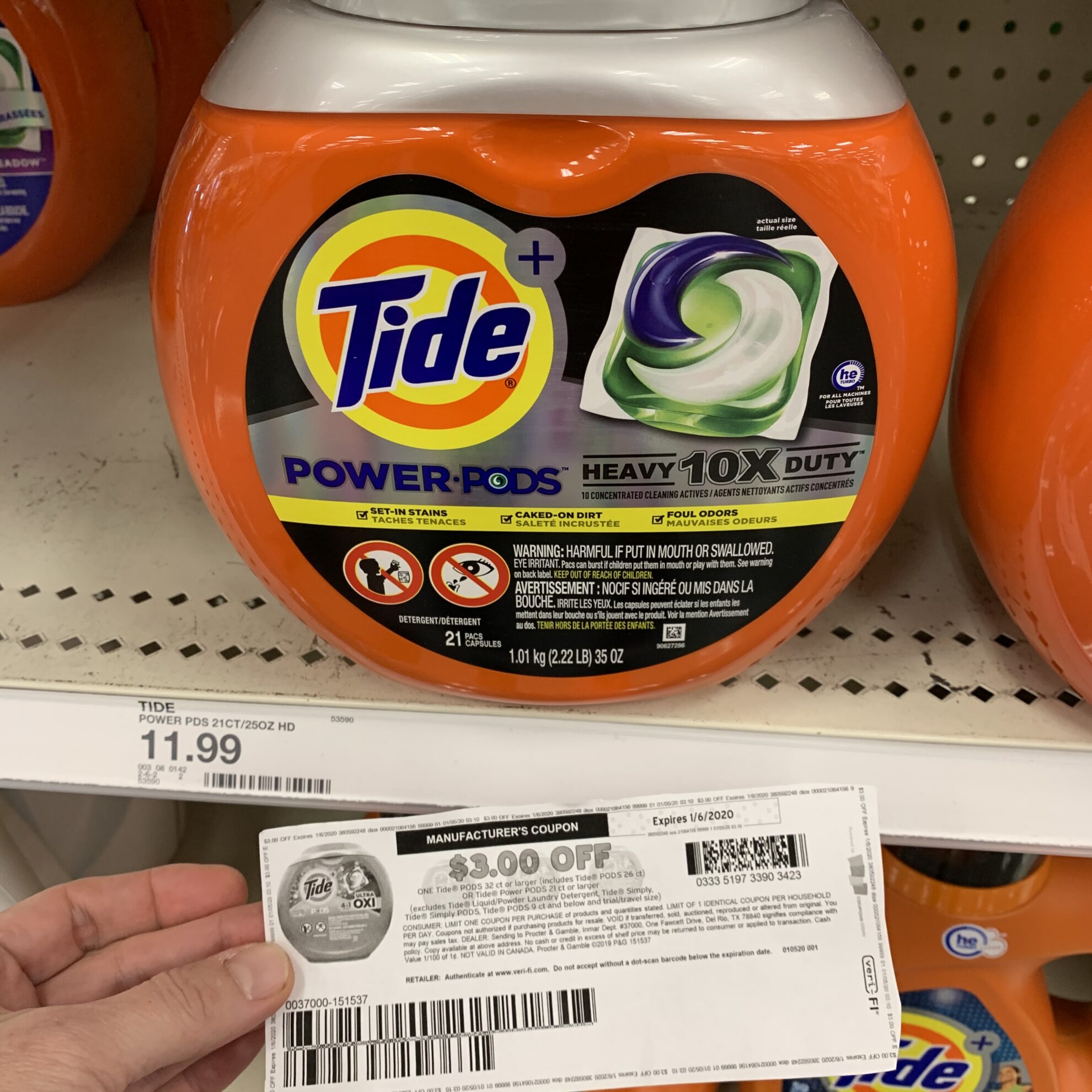 Disclaimer: This post may contain affiliate links and is written in partnership with Tide Power PODS. Opinions are my own.