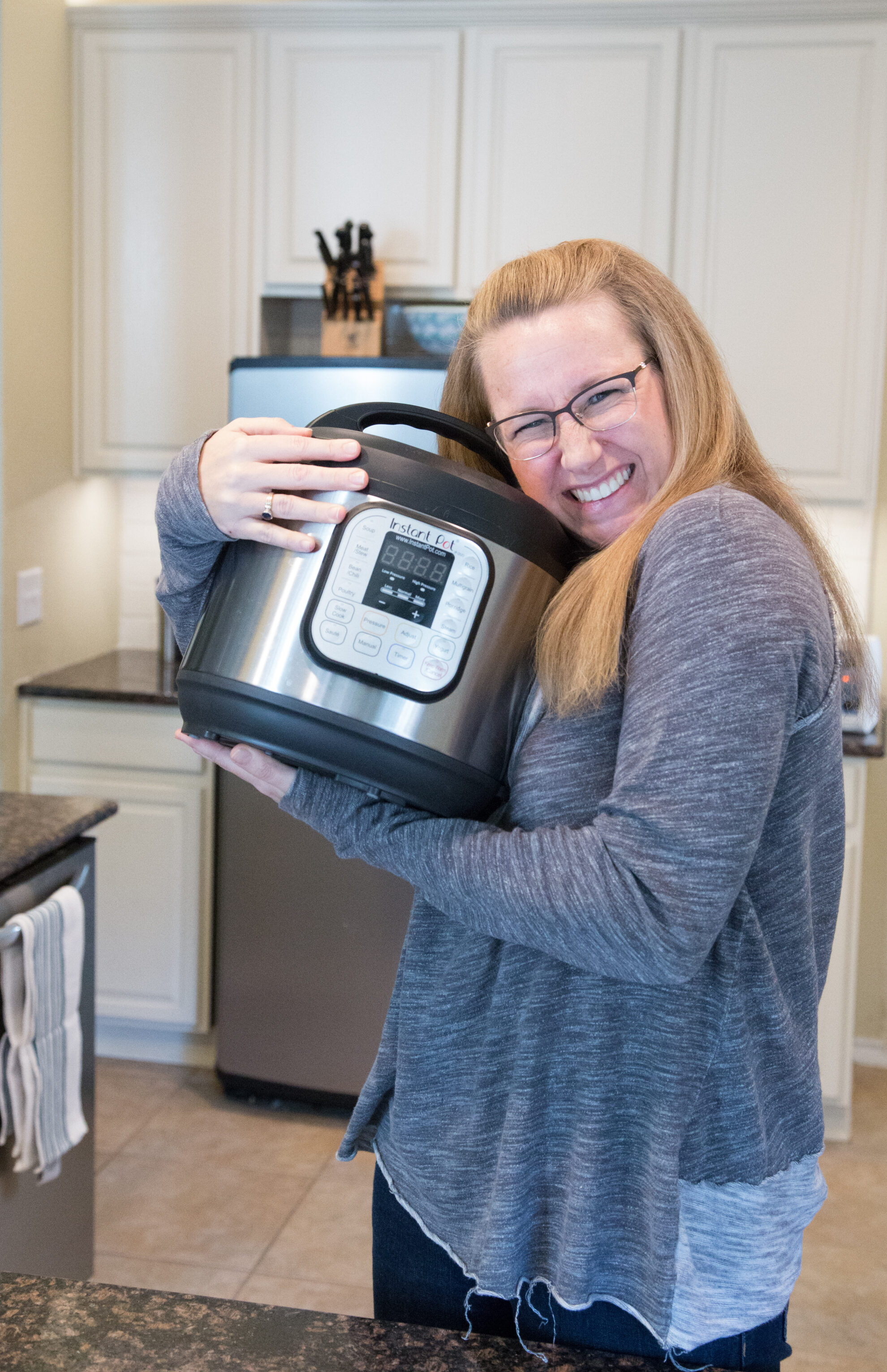 I know. I'm a big dork. Specifically a kitchen appliance dork. And do dorky things, like hug my Instant Pot. I just get really excited when there are kitchen and time saving hacks to be shared.
(I have and recommend the DUO for busy families.)
Yeah, so…the Instant Pot very well may send my slow cooker into retirement. Or it's just going to end up being a dead even race for how often each is used in my kitchen on a weekly basis. I've used my slow cooker at least 3 times a week, for years. And slowly over the past year, the Instant Pot has started to take over…and is now being used at least 2 times a week. On occasion, 3 times a week. I'm still using my slow cooker, yes. But now our schedule is needing more Instant Pot meals. And every now and again, it'll be used to make our "second dinner."
First, let's talk about this…
What is an Electric Pressure Cooker (Instant Pot)?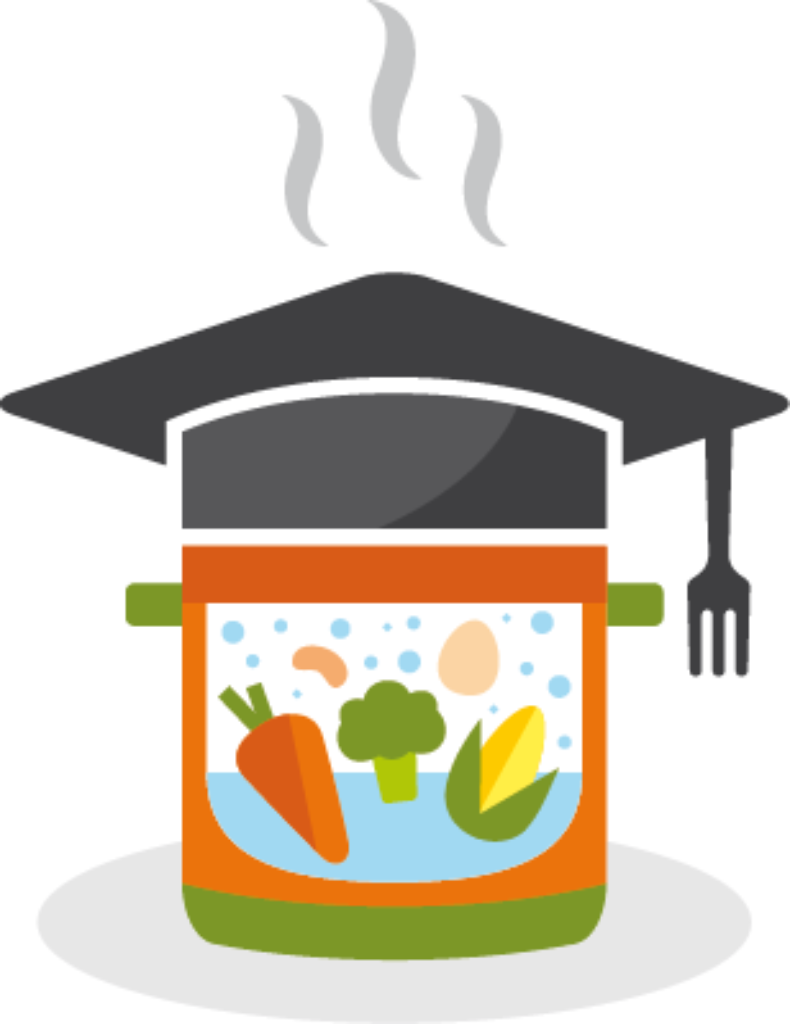 The new generation of electric pressure cookers work to heat and pressurize the food inside the appliance. The pressure and heat builds inside of the machine, then it heats on and off and maintains the pressure as the food cooks, and then once cooked the pressure is released and your dinner is ready.
The Instant Pot or electric pressure cooker (EPC) is another great tool in your kitchen to help you save time and help make getting dinner on the table easier. And usually faster. (See below.)
It's a great way to have a "fix it and forget it" type meal, especially if you often forget to start the slow cooker in the morning.
And it's a better and faster way to make boiled eggs, dry beans, roasts and more.
Is It Really That Much Faster?
Yes and No. The answer is yes and no. It does cook your food faster. But it also takes time to come to pressure and to release the pressure.
It's faster because once you set it to cooking, it's "hands off" and you end up with a delicious, perfectly cooked meal. But, you do need to build in enough time into your 'cooking schedule' to make sure it has time to come to pressure and release the pressure.
What Are My Favorites in the Instant Pot vs. Slow Cooker?
Yes, I have been using my IP more, but I'm still using my slow cooker – it's probably a neck and neck tie at this point. I think which food to cook in which appliance is a matter of personal preference.
Here's mine…
I prefer the slow cooker for shredded meats and roasts that become shredded beef/pork. Like this shredded chicken, or this pulled pork.
I've made these in the Instant Pot and they are great, but I prefer the softer, more tenderized version from being slow cooked for 8 hours on low. I still love slow cooker roasts for shredded meats because the meat is so tender, and falls apart…and is easy for the boys to cut themselves!
(Yes, the IP has a slow cook function, but the cooking time is only 4 hours. So that's something to consider with your cooking schedule.)
I prefer the Instant Pot for roasts that will be sliced as roasts. They cook much faster and much softer than the oven, but aren't as fall apart tender as the slow cooker. Which makes them perfect for slicing and serving a "roast beef" style meat.
Other foods that I prefer in the Instant Pot:
Hard boiled eggs
Steel cut oatmeal
Steamed Salmon (recipe coming later this week)
Steamed veggies
Brown rice
Roasts for slicing
Whole Chicken
Dried beans
This preferred list is based on the dramatic increase in cooking time, as well as being "hands off" – set and forget kind of cooking. That's just what this busy mama needs!
So………………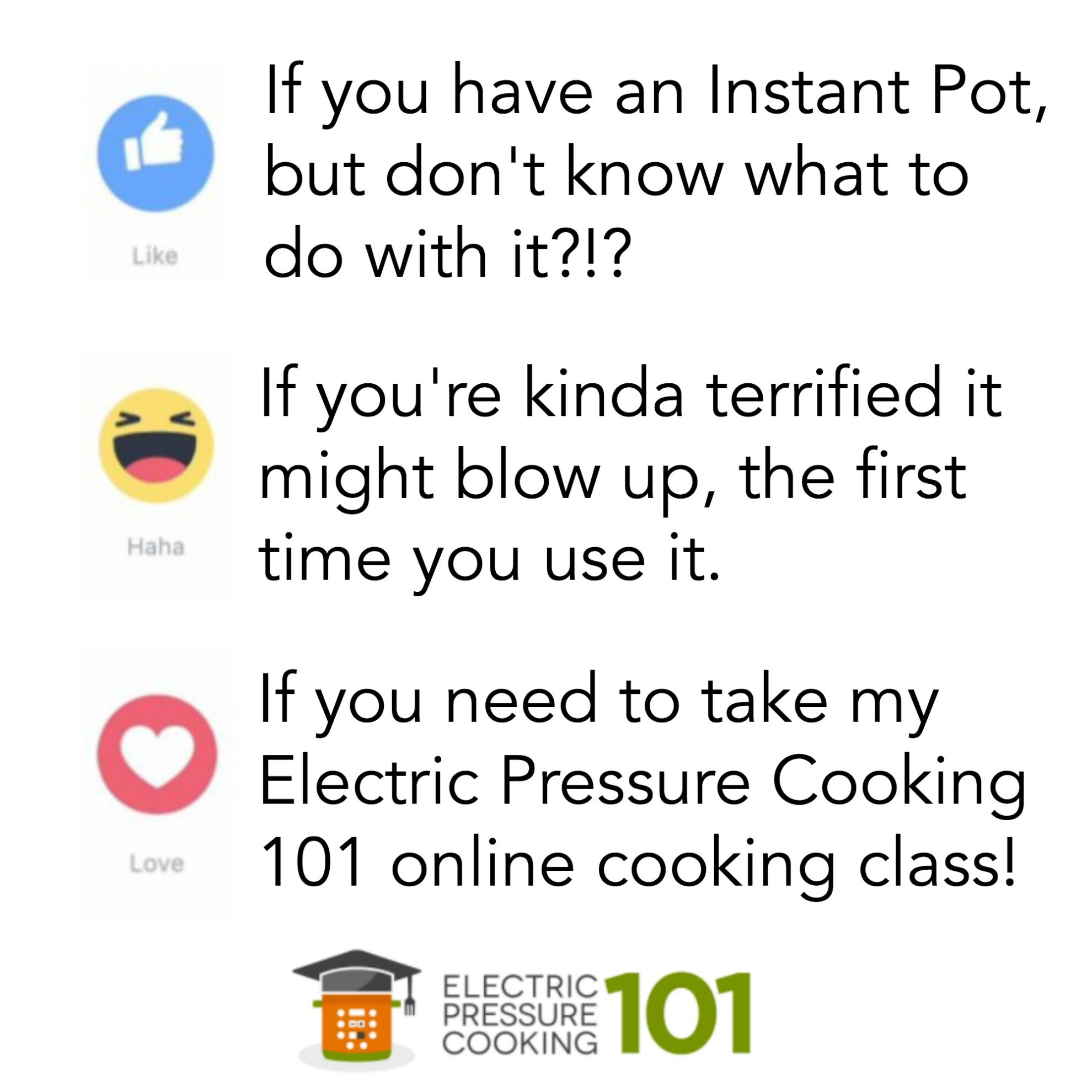 From what I gather about the Instant Pot, you are most likely one of the following:
No idea what it is. (I hope the above info helps.)
Have one and it's still in the box.
Have one, but are terrified that you'll blow up your kitchen and cinge your ebe
Already an IP Cooking Rockstar!
If #1, #2, #3 applies to you, I'd love to help you get to #4 quickly – so that the Instant Pot/EPC becomes a part of your regular cooking routine!
Disclaimer: As an Amazon Associate, I earn commissions on qualifying purchases. Reviews, opinions are my own.