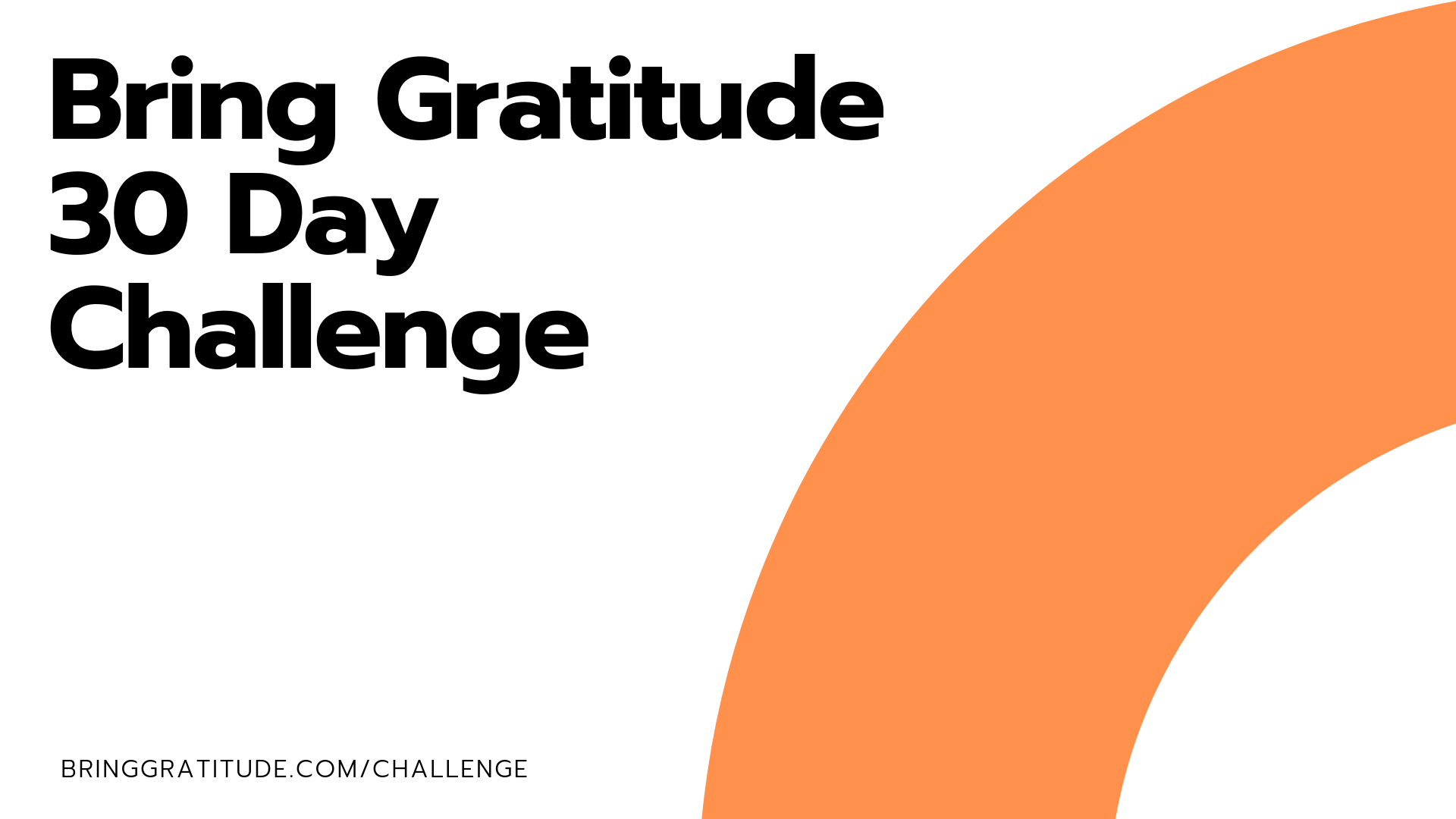 An important, life-giving note for you, from my friend Karl Staib – author of Bring Gratitude.
I picked up the organic blueberries then the regular one.
I put them down and smiled. I had a little moment in the grocery store. I felt a little awkward. I was kind of embarrassed. Did anyone notice?
Nope. Everyone was too busy shopping.
I could afford organic blueberries, but were they worth the extra cost? Just a few years ago I didn't have the budget for blueberries unless they were on sale.
Now I'm choosing between which ones I want.
I picked the regular ones because they looked better. The organic ones looked a bit wrinkly and I wanted to save some money. We were feeling the pinch after paying for daycare for my four year old.
As I walked out of the store I felt lucky to be in a position to buy fresh fruit and choose between organic and regular. I used to get so mad at having to make this choice because we were on such a tight budget.
We can't afford to go out to eat most nights, but that's ok. We can afford organic blueberries if we want them. I found that enjoying my budget constraints is pleasurable with the right mindset.
This mindset has taken a lot of practice.
Gratitude Journal
My father passed away three years ago and not a day goes by when I don't think of him. When he was sick and in the ICU, I turned to my gratitude journal.
My thoughts were eating me up. I couldn't get away from the real possibility that I wouldn't see my father again. I didn't want to face those thoughts and the emotions that came with them.
My gratitude helped me open up and appreciate the situation even though it was far from what I would label a grateful time. I had to push myself to see the small joys because the major stuff was going all wrong.
Why Gratitude Practice Works
Jeffrey Froh's research proved that gratitude could help teens be less materialistic in their spending and reduce impulse buys. When teens felt grateful, they were less likely to make expensive purchases than their less grateful peers. For people who are habitually grateful, their happiness comes from pursuing long-term goals rather than buying things that they expected to make them happy.
This will work for you as well. When you can be grateful for what you have, you reinforce the positive in your situation thus allowing yourself to resist splurging on things you don't need.
There is always something small to be grateful for when you feel uncomfortable and are tempted to soothe yourself with a purchase. It can be hard when you've had a tough day and you just feel like a quick purchase will help you feel better. This is when you know you need gratitude the most.
I'm sharing this with you because I struggled with gratitude.
I struggled with depression and confidence just like my father. A few years ago, I heard that keeping a gratitude journal would help me be a more positive person, a happier person.
I kept the gratitude journal for a whole year. It changed how I viewed my life.
When my father was in the hospital, I started falling back into bad habits. I found the "why me" attitude creeping back into my thoughts. I tried to distract myself, so I hopped on Amazon out of habit. I caught myself before I mindlessly bought something.
That's when I came back to gratitude. I started up my gratitude journal again, but now I wanted to go deeper. I started writing stories based on my gratitude entries about difficult moments and how I overcame them. It turned into a book, Bring Gratitude.
This deep dive into gratitude helped me even more.
Start Small
I want you to take that first step toward strengthening your mindset, so you can be more aware of bad habits and use them to grow your happiness. Start with a gratitude journal and find a support network to help you keep building the gratitude habit. Keep it simple.
Every day for the next 30 days, just write what you are grateful for and why. I suggest something like this:
I'm grateful for my family because they they love me when I'm having a tough day.
I'm grateful for my grocery budget because I get to be creative with my dinner options.
I'm grateful for my cup of coffee I made at home because I make it exactly the way I like it.
The why is important because it helps deepen the gratitude journal experience. Within a few days you will begin to see improvement in your outlook.
If you are interested, join our free 30-Day Bring Gratitude Challenge running Nov. 1st thru 30th. It'll help strengthen your mindset. Come join us and you'll get email updates and a private Facebook group. If you have any questions, I'll be available 7 days a week during this time. My goal is to get the smartest and most caring people together to create an amazing community, so we can help each other learn from our mistakes and build a life that we love.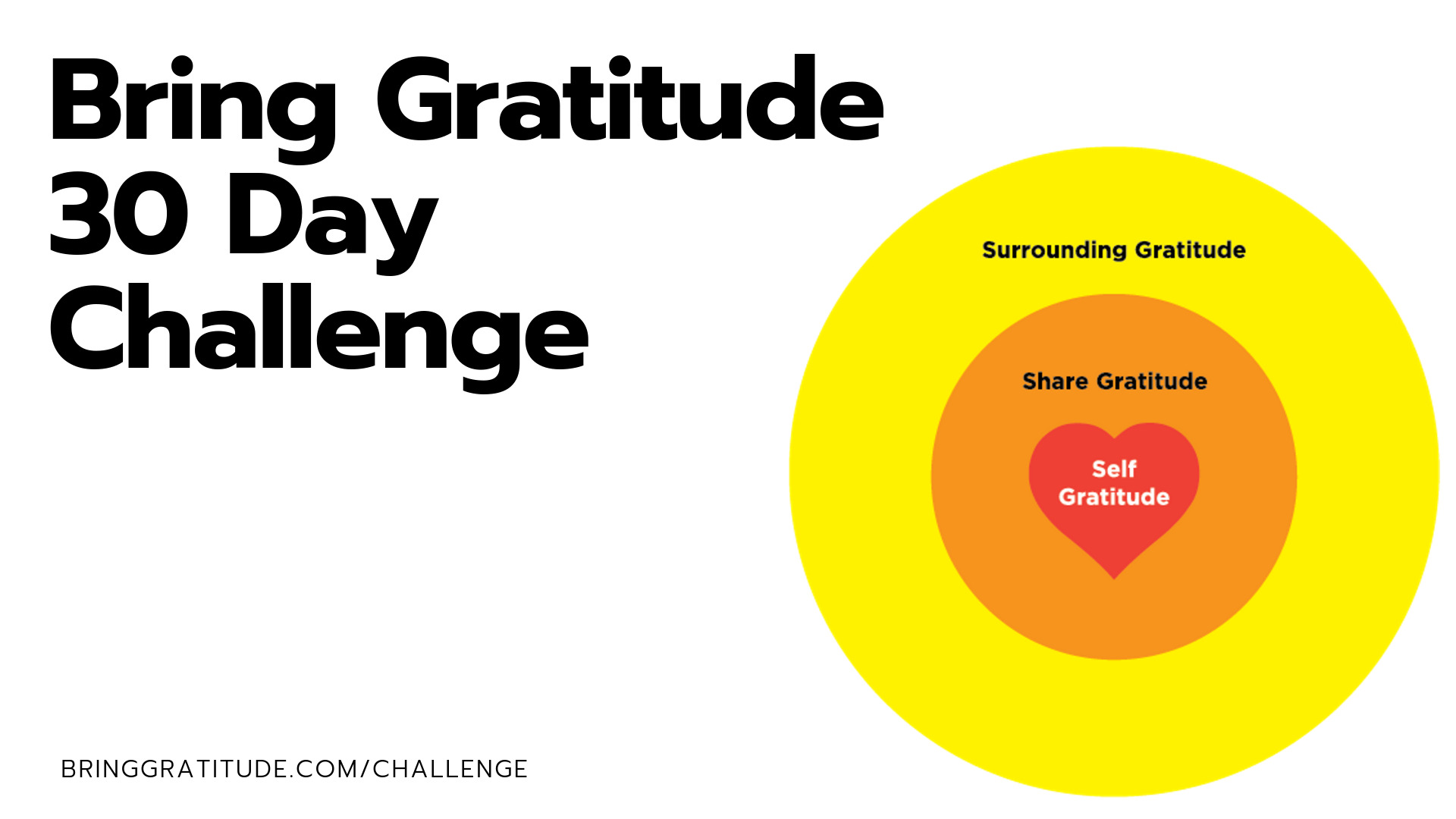 Disclaimer: As an Amazon Associate, I earn commissions on qualifying purchases. Reviews, opinions are my own.