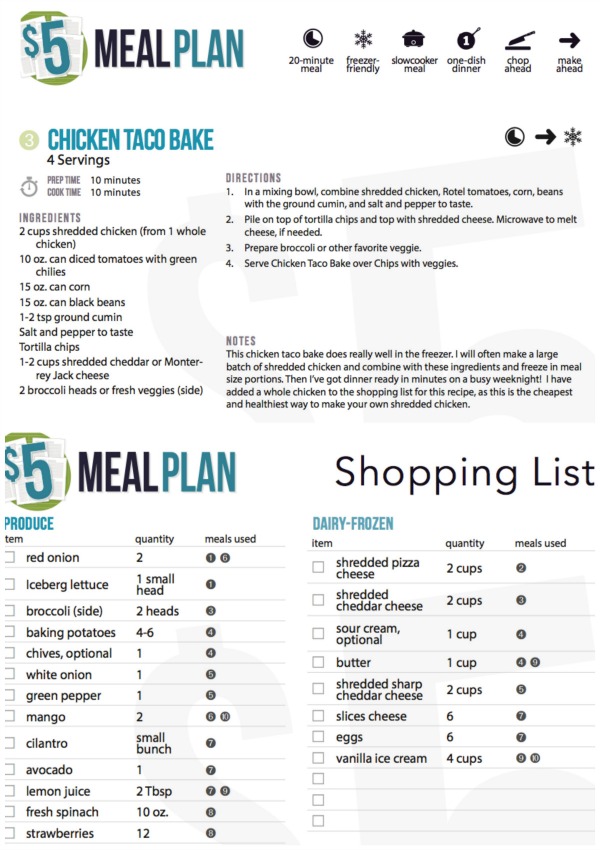 Can I share a few amazing things that are going on behind the scenes…that you might not know about? And tell you why you need to be a part of this?
I often open up Facebook and sit there baffled by my new friends in our secret Facebook group for $5 Meal Plan members. I go through spurts on when and how I use my personal FB profile…I won't post for days…then I'll post 6 things in 2 days…then go silent again for awhile. But I can't help but get on and read what's happening in the lives and kitchens of $5 Meal Plan members.
This group completely blows me away.
It's part instant cooking question hotline. Part 'how did you like this meal?'/'how did you season this meal?'/'where do I find this ingredient?'/'can I substitute this for that?'. It's part #mealvictories. And part challenge.
The members of our group have created these challenges and help hold each other accountable to not eating out. To cooking more at home. To enjoying a meal with their family at the dinner table. (Something that seems harder and harder to do these days!)
I'm baffled. And grateful. And blown away. There has to be a word to describe all of those things, but I'm sorta speechless and dumbfounded by it and can't think of the word.
What are #mealvictories?
My new friends share the new meals that they've tried (often along with a photo!), what they liked about it, if they were hesitant about the meal, etc.
This is from Becky…
"Here is my latest meal victory: I'm currently working 40 hours a week and I'm in school full time. I am enrolled in 19 hours, all night classes so I'm gone Mon-Thursday. I have 2 daughters, 11 and 8. My 11 year old is really over involved in sports, music and chess. She has basketball several nights a week so it's all up to my hubby to drop off, pick up, do homework and cook dinner. Last week there were several days when he just went to the drive thru and was super regretful. Well I've been doing better about meal planning and grocery shopping so I tried to incorporate that into this week's meals. I told him last night that I would try the sloppy joe sliders from the Costco Meal Plan #5. My plan for this week was to make the sloppy joe mix, throw it in the fridge so Monday when my hubby was running to 3 different places all he had to do was heat the mix in the microwave and go. The homemade sloppy joe mix was AWESOME!!!! My hubby and I are spice freaks though so we did add extra of pretty much every spice it called for. He actually is not a fan of sloppy joe, but he said he'd eat this once a week. I made the double batch so Tuesday after we make our left overs we can just freeze the rest for our next hectic week. The other meal he's trying this week is the Roasted Garlic Chicken with Red Potato's (I think that's what it's called.) I can't wait for another meal victory!"
And from Kari…
"So far no real fails, that includes tonite. We made the maple mustard chicken and when I taste tested the sauce….. I was seriously dubious. That said dinner came out just right- aka delicious! We did take prior suggestions and pre nuke the potatoes (and the carrots as I used whole baby carrots) for 8 minutes. Will definitely make this again 🙂 "
We share these #mealvictories weekly…and I ADORE reading how your repertoire of recipes is expanding and expanding…and your kids (and picky husbands!) are discovering new favorite meals!
What is the Eat at Home Challenge?
From Teresa, she's using the plans to get ahead for the week!
"Using Week 44 meal plan this week, and was able to prepare three of the meals in advance! Spent the morning making the chili, the cilantro mix for the beef (which I am marinating the beef in over night for a little something extra), the Apple, Pear and Butternut soup (which is delicious I ate some for lunch). The salmon is ready for the oven, I am going to serve it with the butternut squash side and roast potatoes instead of rice! Looking forward to dinner this week 🙂 " 
From Valerie…
"Eat at Home Challenge. Andrea was gracious enough to start this weekschallenge on Monday… but now the weekend is quickly approaching. For me the weekend starts the minute I am off of work on Friday. Some of us have our eating at home challenges on weekdays and others have them on the weekend. So those participating in this weeks challenge post an update how this week has gone so far and if you have any challenges this weekend."

SEE FOR YOURSELF
If you'd like to see for yourself, you can sign up for a 14-day free trial. It's legit free…no credit card required. Once you're in the trial, you'll get information on how to join the group! Come and see for yourself!


Perhaps you'll be inspired too!!!