TED LASSO COOKIES or "Biscuits with the Boss" or "Be a Goldfish" Cookies – I Don't Care What You Call Them, Make Them Today!
Ted Lasso is taking over the internet – it's just the dose of positivity and fun that we need in our lives.
"Be a Goldfish" is now something I tell myself and my boys.
It's a silly line that diffuses the moment, and helps provide prospective.
Cross that line with the mysterious cookies that Ted brings Rebecca every morning.
Despite her initial refusal of Ted's morning peace offering, Rebecca begins to crave and yearn for these cookies.
And it's not wonder – they are so ridiculously delicious.
You don't get much context from the show about the cookies, but they looked like a simple shortbread kind of cookie. In a rectangular shape.
(Side note: if I were Hannah Waddingham, the actress who plays Rebecca, I would totally have messed up my takes during filming, so that I could keep having bite after bite of cookies! lol)
I took a stab at making some "butter biscuit cookies" with just flour, sugar, vanilla, butter, and salt.
The dough is simple, but requires chilling.
You could make it in a 8×8 pan, but I chose to bake the dough on a baking sheet. The chilled dough helps it hold it's shape well.
Let cool, slice into whatever shape you like.
Enjoy a bit of smoooooooooth, slightly crumbly cookies.
And feel free to call them biscuits if you want to eat them for breakfast. 😉
Now, time for me to watch the next episode of my new favorite show!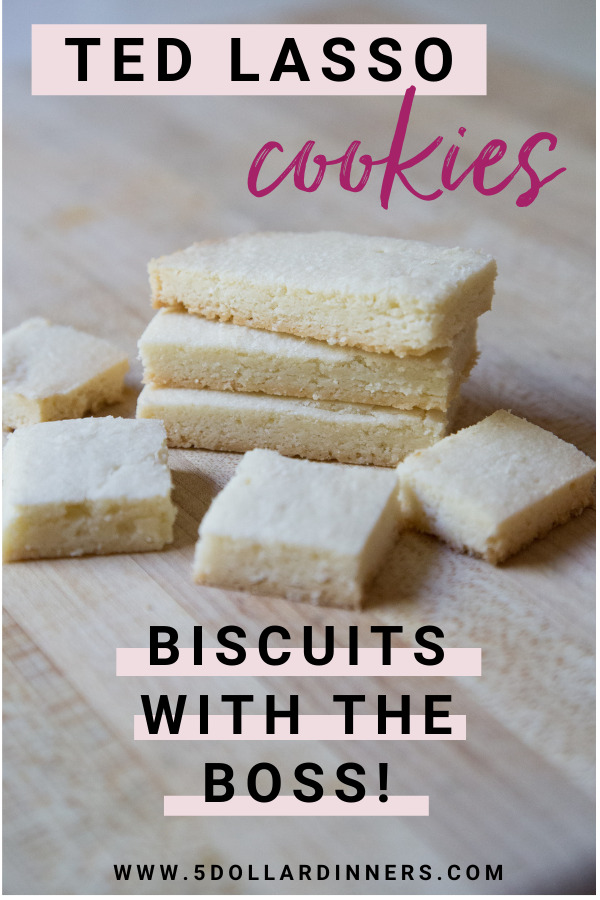 MY FAVORITE LINES…(so far)…
Ted Lasso & Sam Obisanya conversation
"You want to know what the happiest animal on earth is?
It's a goldfish.
It's got a 10 second memory.
Be a goldfish."
How to Make Ted Lasso Cookies
Run to your pantry and fridge right now and check and see if you have these basic baking ingredients.
Like run.
And if you have them all, get to work on this dough.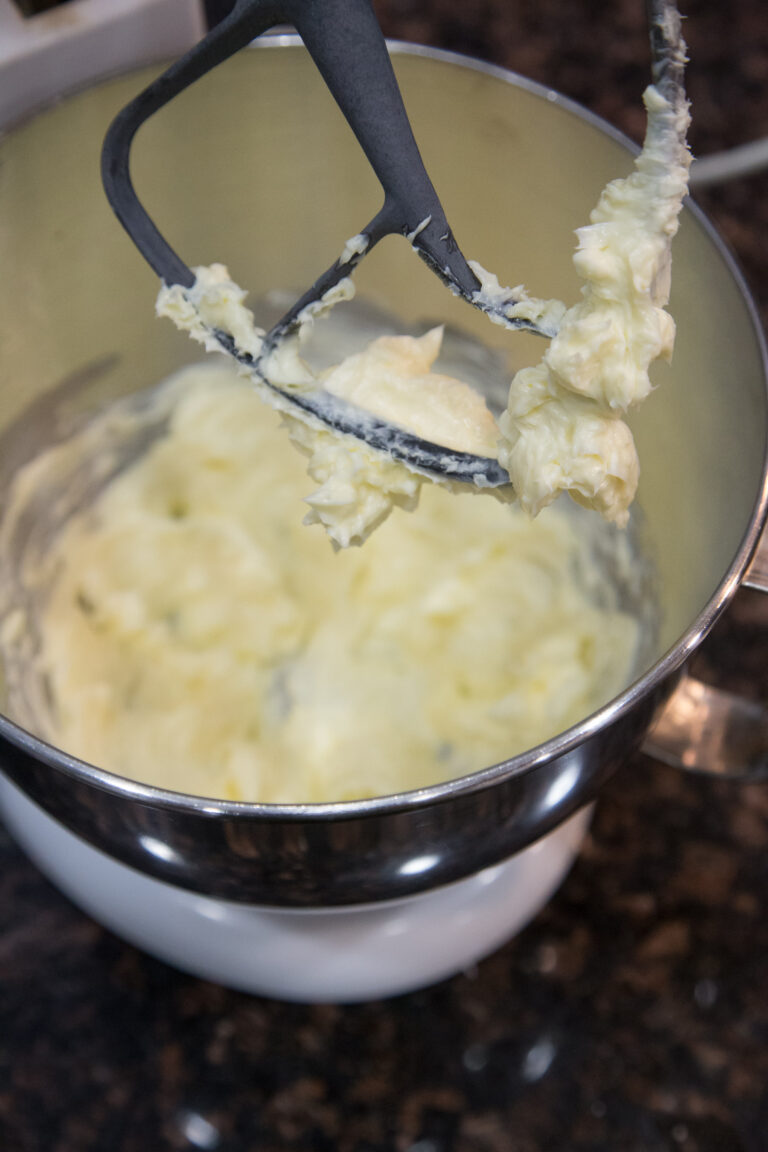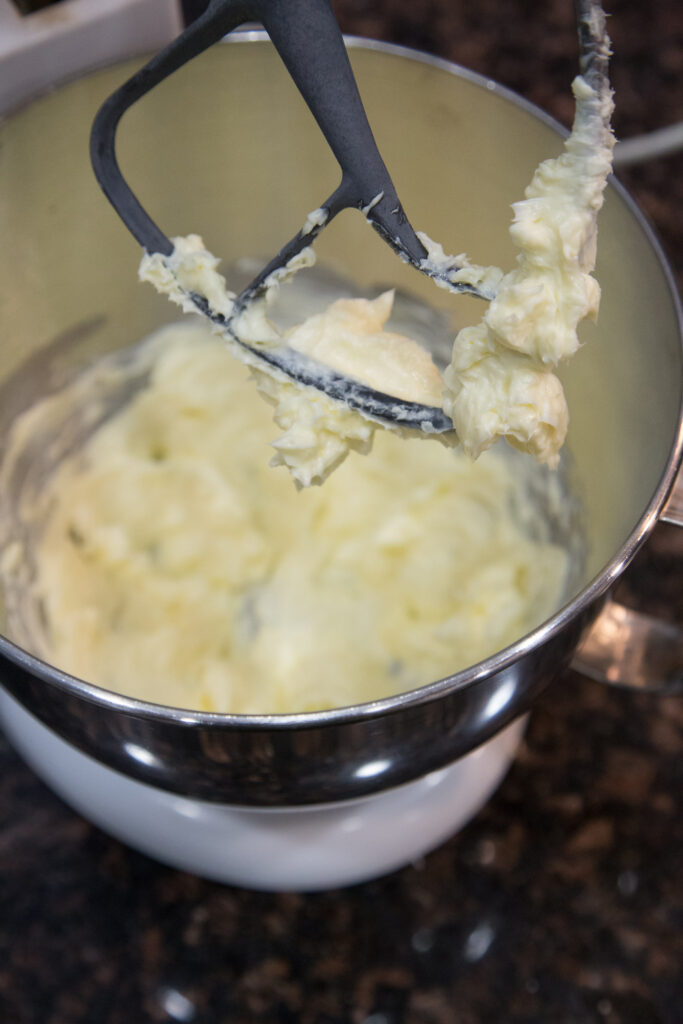 Cream and fluff the butter.
Add in the sugar and vanilla, mix together.
Mix up the flour and salt. Then add half, mix together. Add the remaining flour mixture, and make into dough.
See below.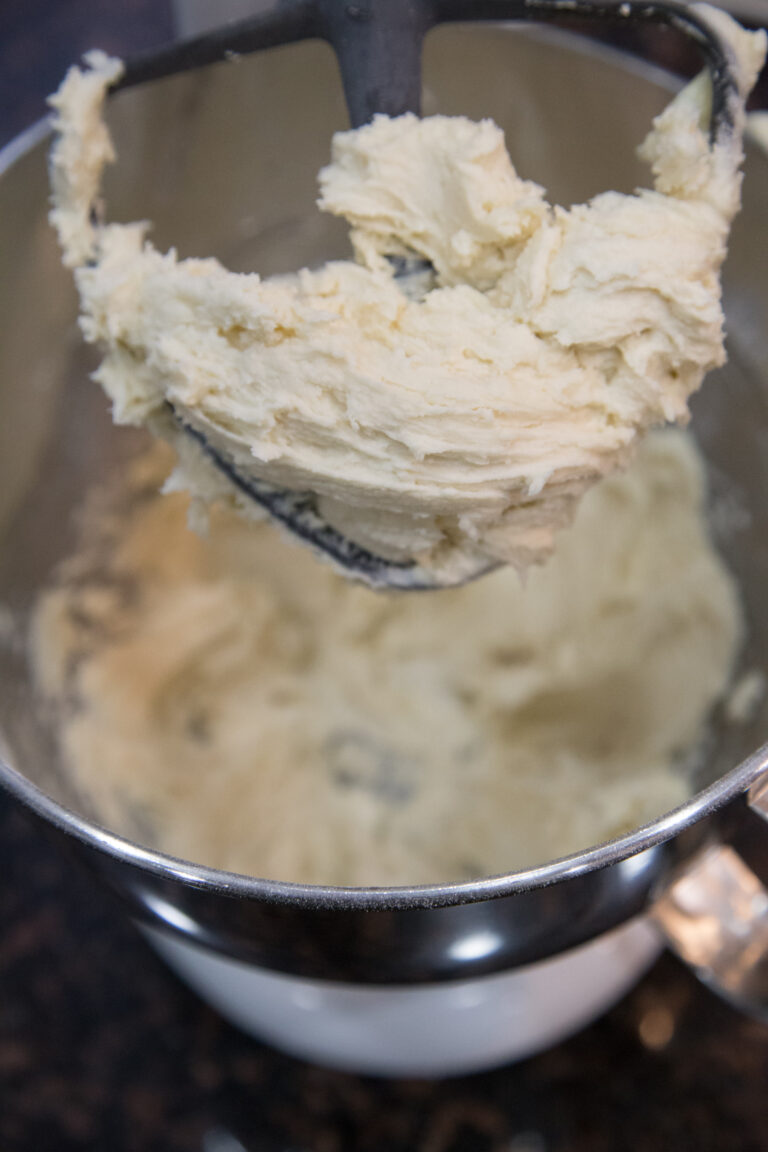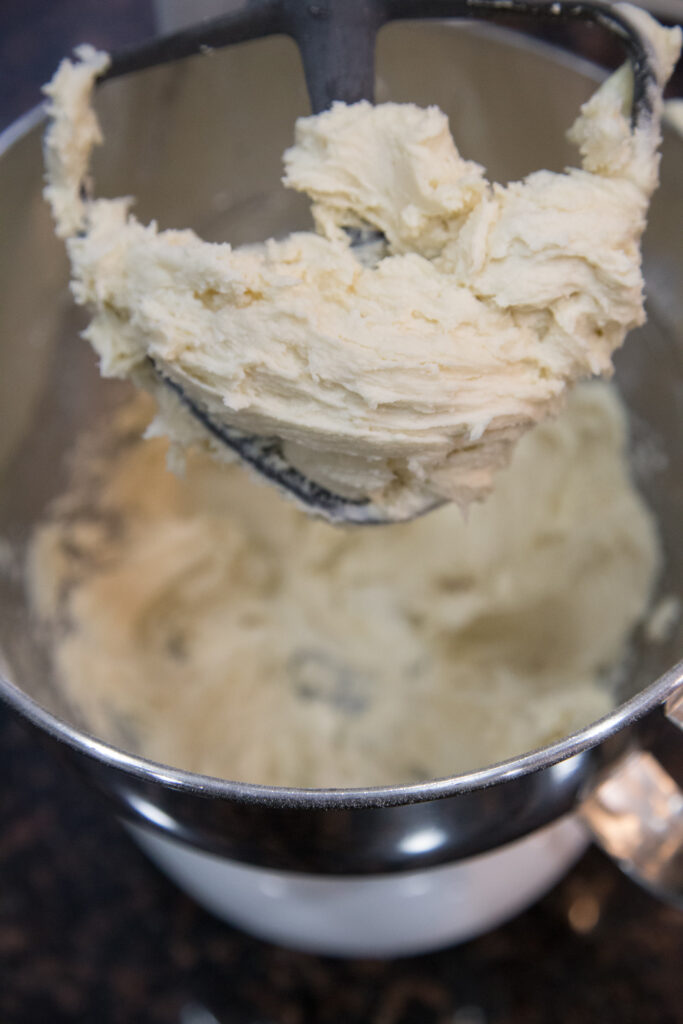 Scrape the dough out of the bowl and add to plastic wrap or parchment paper.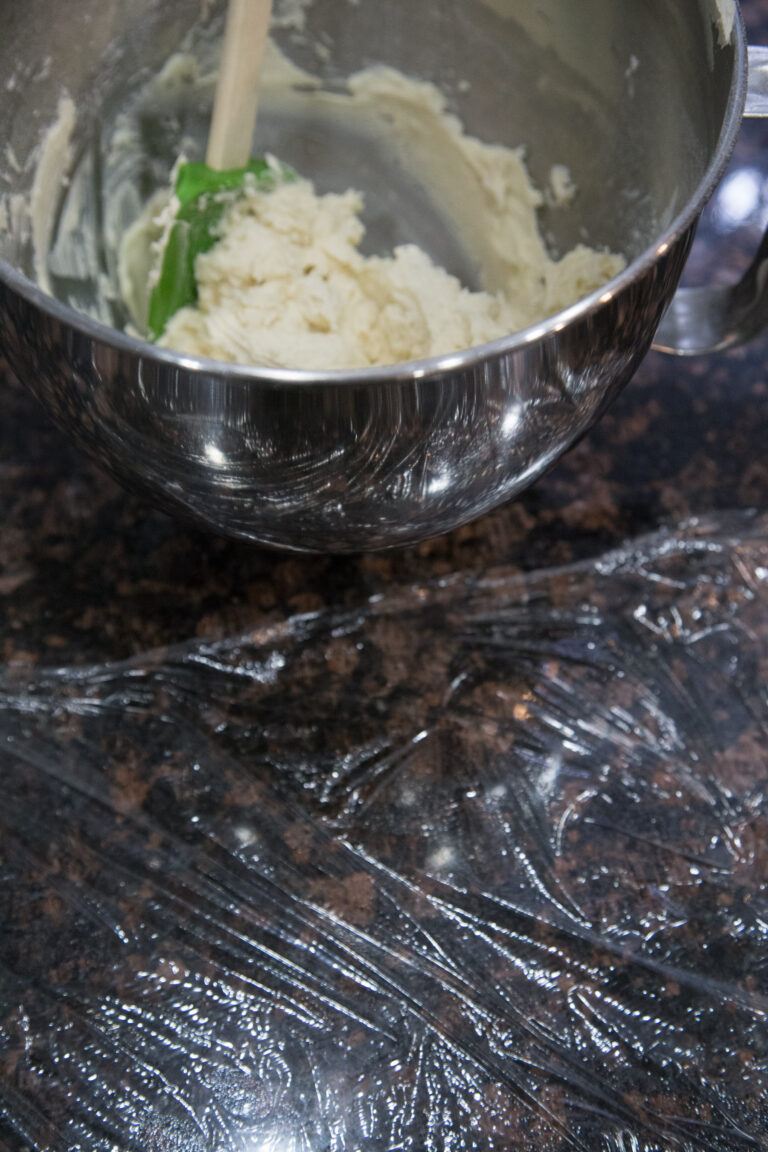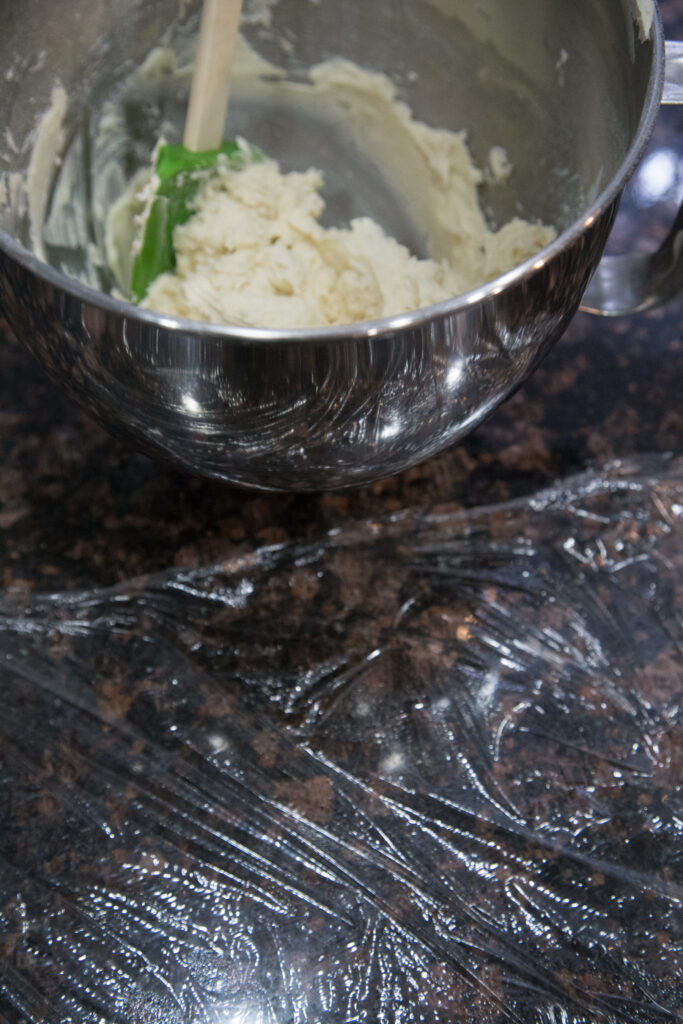 Use the plastic wrap or parchment paper to flatten and form the dough into rectangle.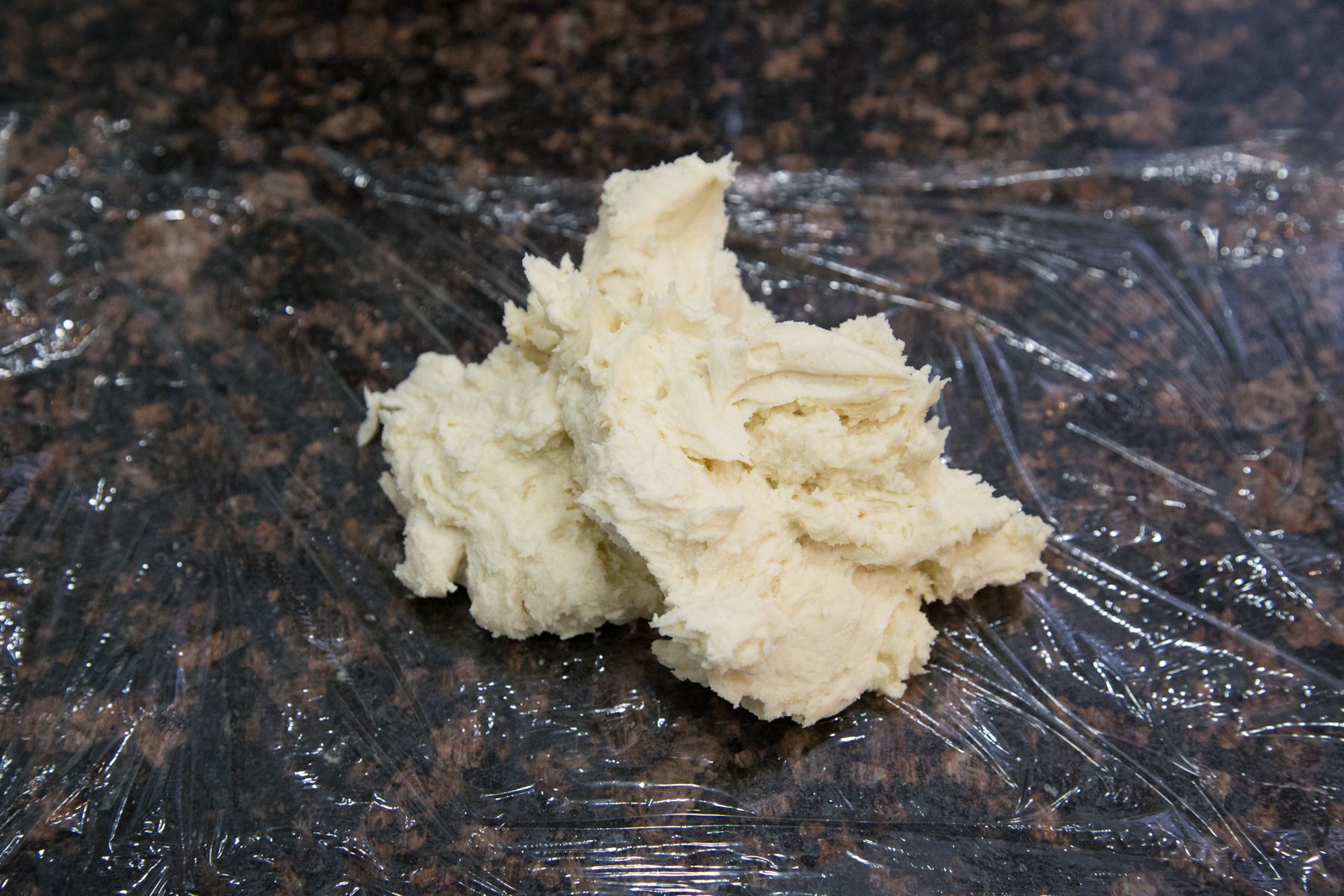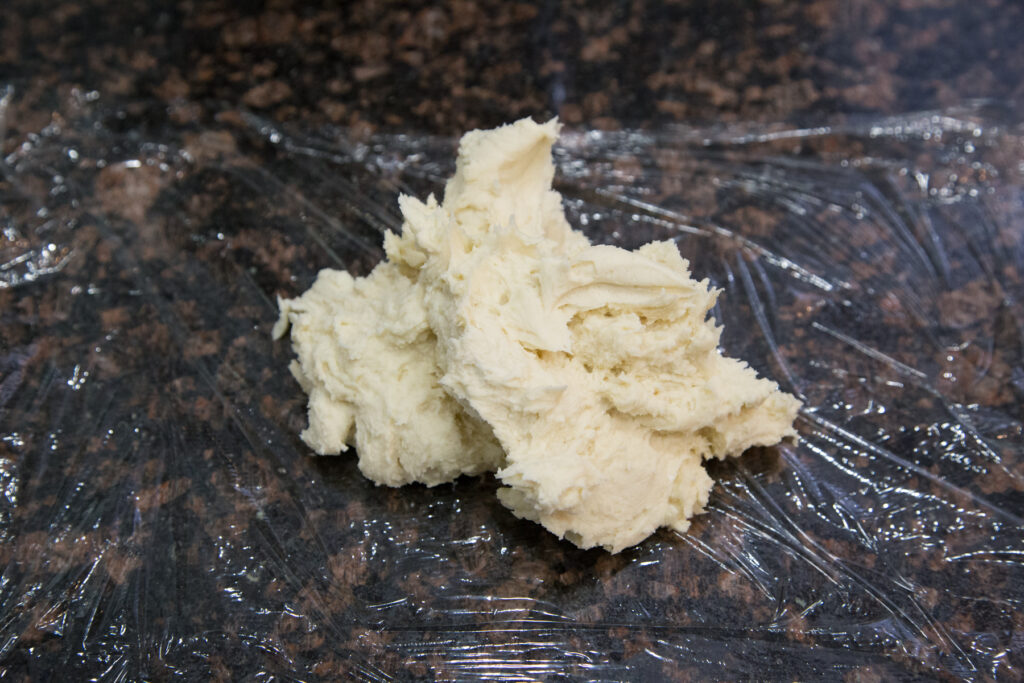 Once you have the rectangle formed, wrap it and place in the fridge for at least 2 hours – ideally overnight.
The colder the dough, the better it will hold it's shape.
Bake as directed.
Cool and slice.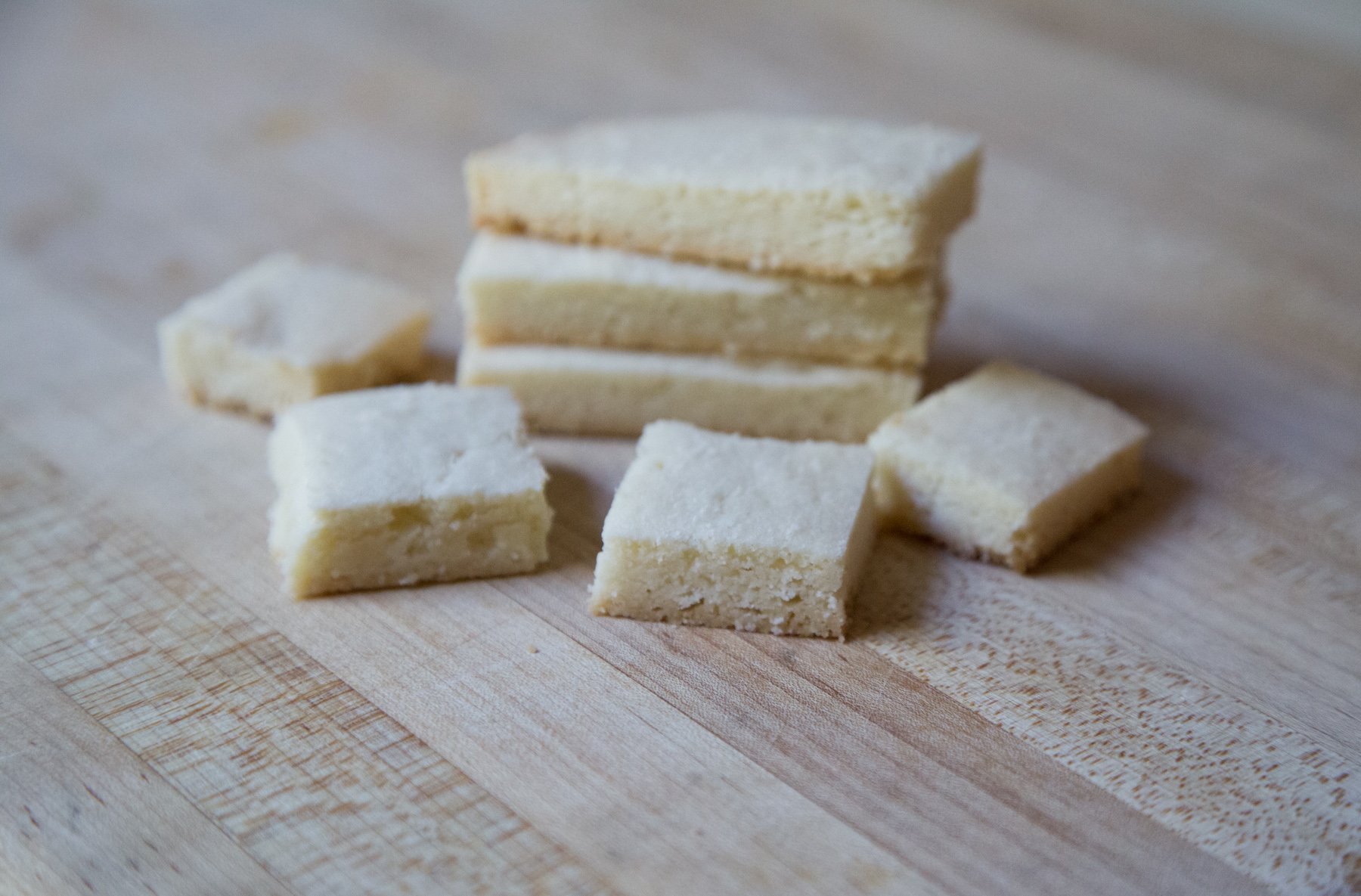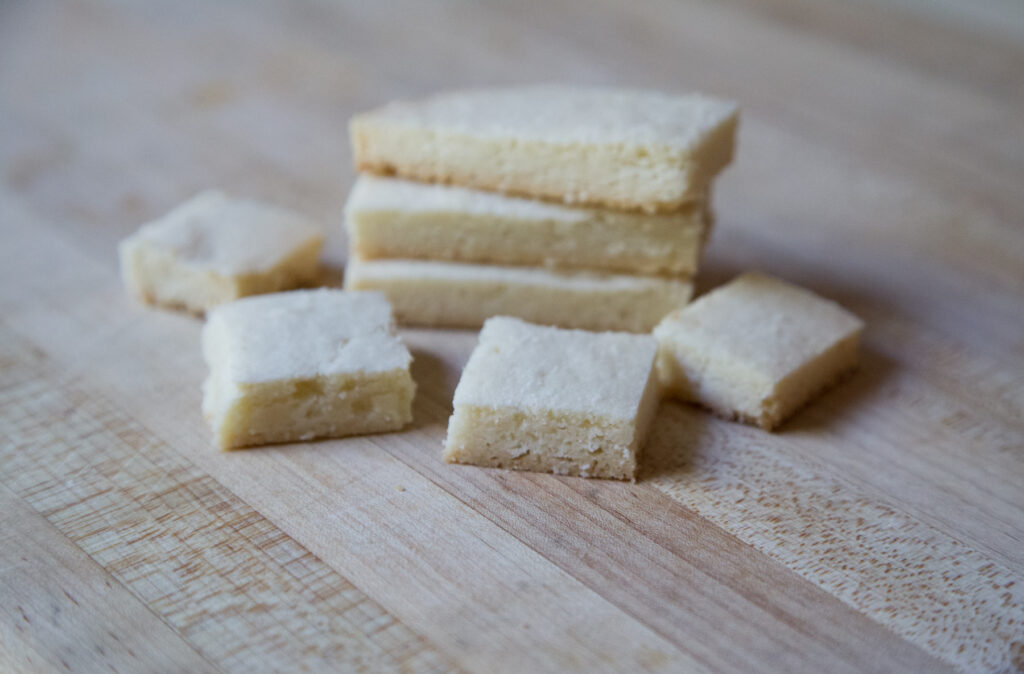 Enjoy!
Cookie-biscuits, inspired by the daily breakfast from Ted to Rebecca
Ingredients
2

sticks

butter

room temperature

1/2

tsp

vanilla

3/4

cup

powdered sugar

2

cups

flour

1/2

tsp

salt
Instructions
In a stand mixer or mixing bowl, cream the butter until its smooth and fluffy.

Mix in the powdered sugar and vanilla. Cream until smooth.

In another bowl, whisk together the flour and salt. Add half of the flour-salt to the butter and mix together. Add the remaining flour-salt and mix together until dough forms.

Place a piece of plastic wrap or parchment paper onto the counter. Transfer the dough onto the counter. Wrap the plastic wrap/parchment paper around the dough and flatten into rectangular shape, about 1/2-inch thick. Refrigerate for at least 2 hours.

Preheat the oven to 300 F. Add a silicone baking mat to baking sheet.

Remove the chilled dough from the fridge. Unwrap and place the dough onto the prepared baking sheet.

Bake in the preheated oven for 45 to 50 minutes.

Remove and let cool. Slice into square or rectangular pieces. Enjoy these Ted Lasso cookies!