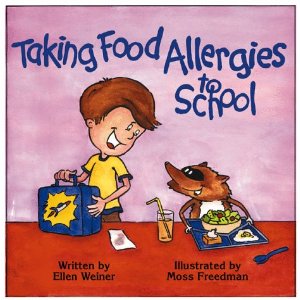 In all of my stumblings about lunch and going back to school these past 2 weeks, I discovered this book, Taking Food Allergies to School.  I'm intrigued and plan on ordering…as Ryan will be taking his lunch to school all next year. He will not be allowed to trade with others, for fear of him having something he shouldn't…and chances are, he will have to eat at an allergy-free table, although I'm going to push that he sits with his classmates and not be allowed to trade (since his allergies aren't anaphylactic in nature.)
It's a bit pricey for its size, but just might be worth it…because after reading it, those working with your child, and the children in your child's class will understand, empathize and accept your child and their food allergies!
Disclaimer: As an Amazon Associate, I earn commissions on qualifying purchases. Reviews, opinions are my own.