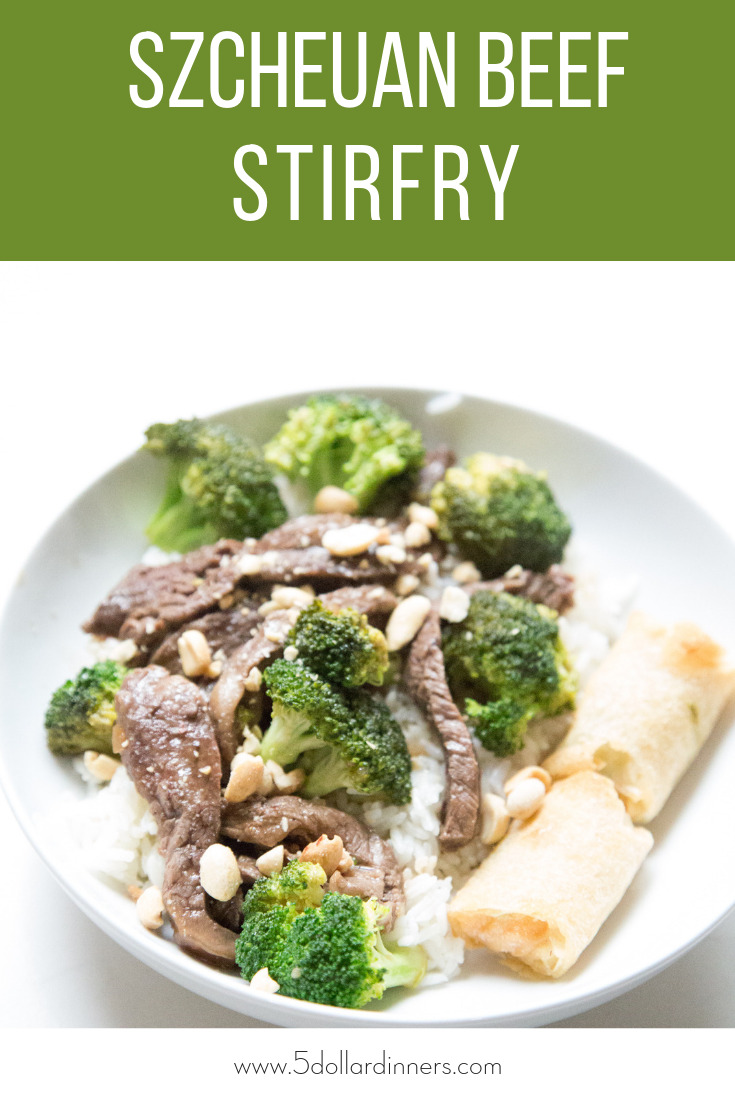 Szechuan dishes are all about the garlic and the chili powders.
For this freezer friendly version, we've dialed it back a little on the heat level to be more family friendly, kid friendly, and a delicious version that uses sauces and spices you already have on hand!
Enjoy!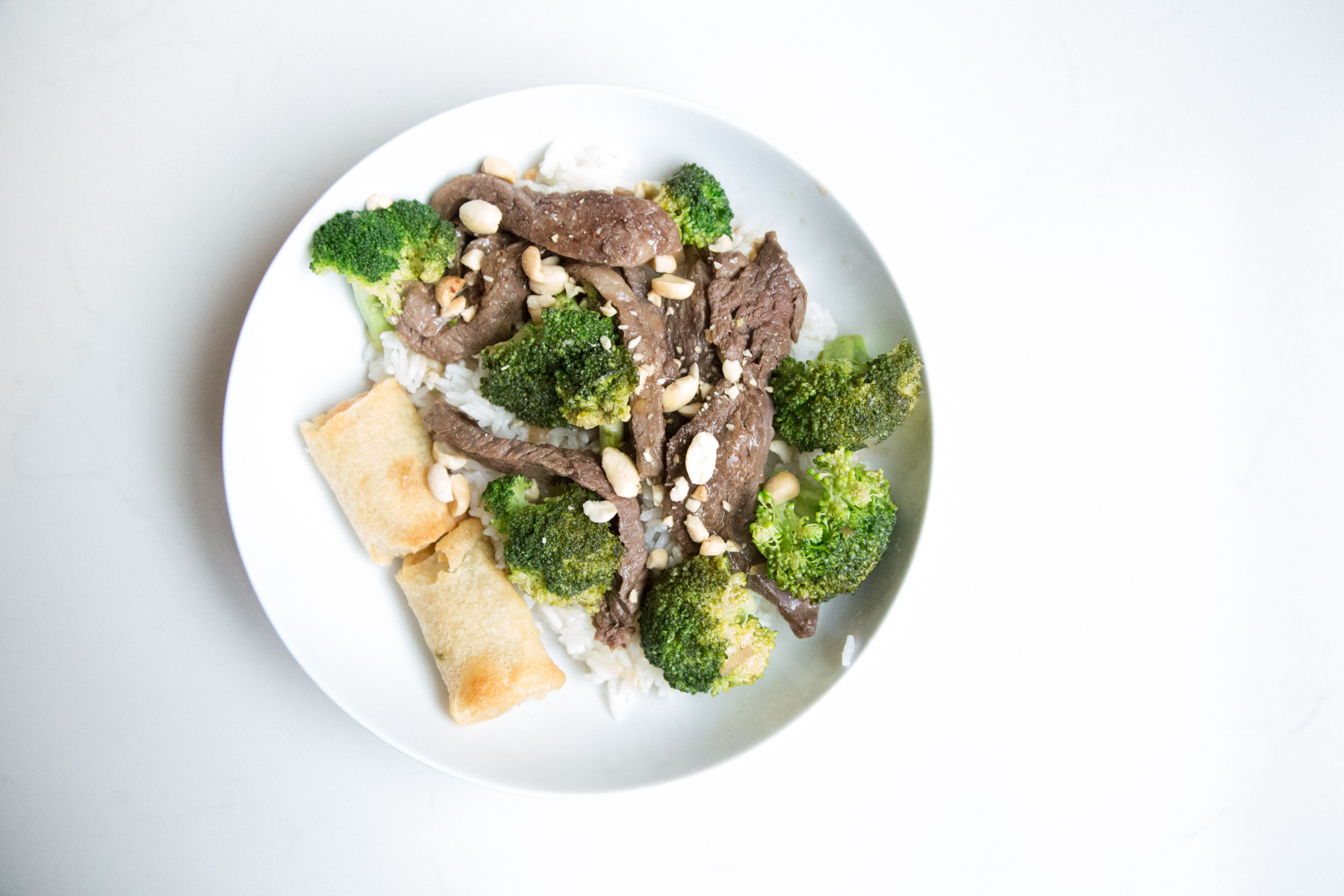 Szechuan dishes are all about the garlic and the chili powders. Enjoy this simple Beef Szechuan meal.
Ingredients
1 1/2

lb.

sirloin steak

1

Tbsp

rice vinegar

3

Tbsp

soy sauce

1

tsp

minced garlic

1

tsp

crushed red pepper

2

Tbsp

canola oil

2

cups

frozen broccoli florets

1

Tbsp

cornstarch

Garnish: chopped peanuts

Side: rice

Side: frozen egg rolls
Instructions
Thinly slice the sirloin steak, slicing across the grain of the meat. Place into shallow dish for marinating.

Cook rice and egg rolls, as directed.

In a small mixing bowl, whisk together the rice vinegar, soy sauce, minced garlic, crushed red pepper. Pour the marinade over the sliced beef and let marinate in the fridge for at least 30 minutes.*

Cut the small white onion into half-inch pieces.

Heat the canola oil over high heat in large skillet or wok. Add the beef slices and marinade and saute over high heat for 5 minutes. Add the diced onions and broccoli florets saute for another 5 minutes. In a small bowl, stir the 1 Tbsp cornstarch with 2 Tbsp warm water, then swirl into the sauce in the skillet. Reduce heat to low and simmer for 5 minutes, while sauce thickens.

Serve Szechuan Beef Stir-fry over rice with side of egg rolls.