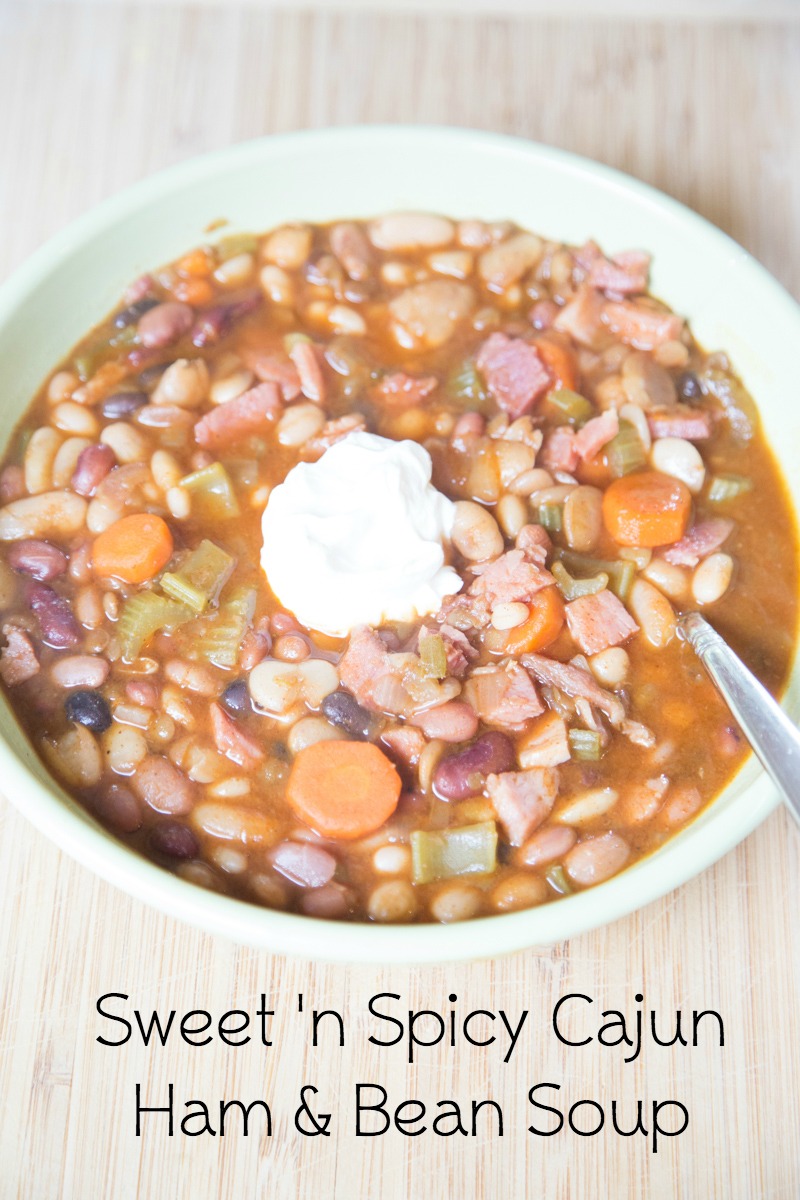 If you're looking for a soup that is rich in flavor, has a bit of a kick (or a lot of a kick if you are BFFs with your Tabasco bottle) and just the right amount of sweetness, I've got you covered.
I love stretching leftover Easter ham as far as it will possibly go. And I can't let the ham bone go to waste…and I always end up making a fantastic soup with beans, the ham bone and whatever else might be lying around. In this case, it was some heat from spices in the cabinet (and Tabasco in the fridge), along with some celery, onions, and carrots.
It kinda amazes me how such simple ingredients can pack such a powerful flavor-jab!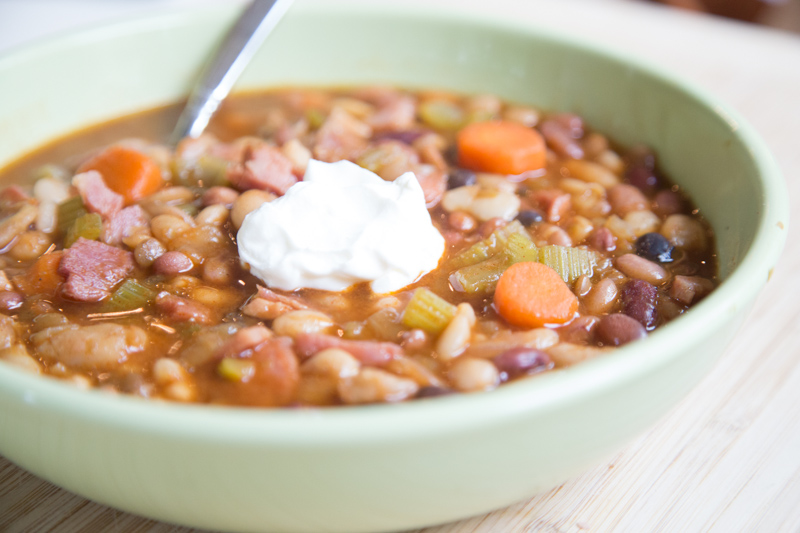 Look for this zesty and zippy package of the Cajun 15 Bean Soup in your local grocery store on the dry beans aisle…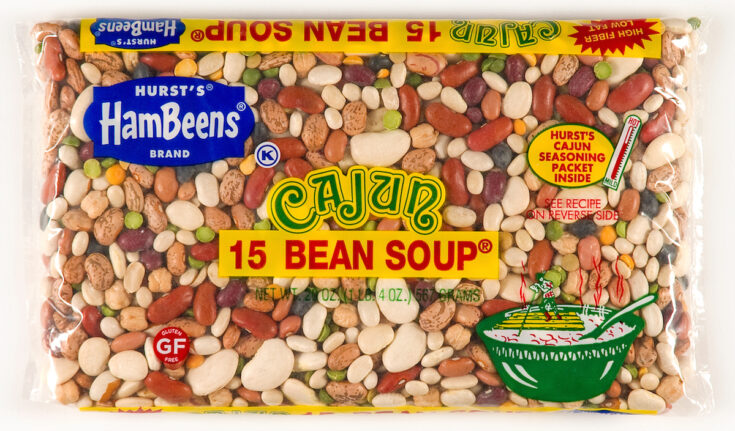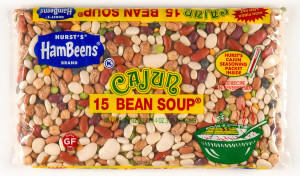 Simple ingredients, complex flavor!
Ingredients
1

bag

HamBeens Cajun 15 Bean Soup mix

1

Tbsp

olive oil

1

small

red onion, chopped

4

whole carrots, peeled and diced

2

celery stalks, chopped

1

ham bone

4

cups

chicken stock

1

Tbsp

chili powder

1

tsp

garlic powder

3

cups

diced ham

Salt and pepper to taste

Red pepper hot sauce, drops to taste

Sour cream dollops, as garnish
Instructions
Soak the beans overnight in a bowl of cold water, or for at least an hour in bowl of hot water. Drain well.

To a large stock pot or sauce pan, add the olive oil and saute the red onion, carrots and celery for 2-3 minutes.

Then pour in the chicken stock in with the veggies and add 4-5 more cups of water. Float the ham bone and drained, soaked beans into the liquid.

Stir in the chili powder and garlic powder and seasoning packet. Bring to bubbling, then reduce heat to medium and cook for an hour and a half, or until all beans are tender.

About 10 minutes before serving, add the chopped diced ham and remove the ham bone from the soup. If there is much meat left on the ham bone, you can slice it off and add it back into the soup.

Season with salt and pepper to taste. Add red pepper hot sauceto taste.

Serve Sweet 'n Spicy Cajun Ham & Beans Soup with dollop of sour cream in each bowl. We enjoy this as a simple 'one-dish' leftover Easter ham meal!
Disclaimer: This special leftover Easter ham recipe is brought to you by Hurst Beans. Recipe was created by me, and all opinions are my own. As always.