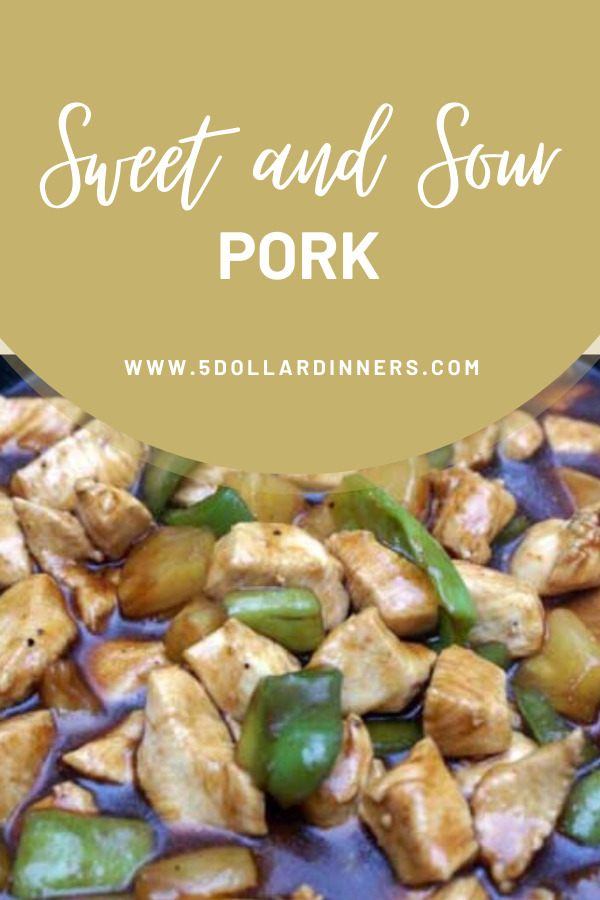 Despite all my meal planning efforts, today was one of those days where it was 5 pm and I hadn't set foot in the kitchen to start making dinner (we usually eat at 5:30). We all have "one of those days" and today was mine! But, thankfully we didn't resort to eating out, because I did have a plan and the ingredients I needed to make tonight's meal.
Sweet and Sour Sauce adapted from Betty Crocker Cookbook
Ingredients
1

lb

pork cut into cubes

2

Tbsp

olive oil

3

Tbsp

honey

Recipe called for 1/4 cup brown sugar

1

Tbsp

Worcestershire sauce

I recommend 1 Tbsp soy sauce, but we can't have soy.

1

Tbsp

cornstarch

1

orange

Recipe called for 1- 8 oz can crushed pineapple. I didn't have any, so I finely cut and orange and used it's "juices" as well. Worked fine!

1/3

cup

white vinegar

1/4

green pepper

1

cup

rice

2

large

broccoli heads
Instructions
In skillet, cook pork cubes in 2 Tbsp olive oil over medium-high heat.

In saucepan, cook 1 cup rice in 2 1/4 cup water. Bring water to boil. Add rice and return to boil. Cover and reduce heat.

Simmer 20 minutes.

In smaller saucepan or skillet, prepare sweet and sour sauce. Mix honey and cornstarch in saucepan. Add juices from orange + about 1/4 cup water. Stir. Add vinegar and worcestershire (or soy) sauce. Stir in orange pieces and chopped green peppers. Add sauce to cooked pork and let simmer about 10-12 minutes for flavors to infuse into the pork. (I added the sauce when the pork was still a bit pink and let it finish cooking in the sauce.)

Steam broccoli in steamer or microwave.

Serve sweet and sour pork over rice with side of broccoli.
Disclaimer: As an Amazon Associate, I earn commissions on qualifying purchases. Reviews, opinions are my own.