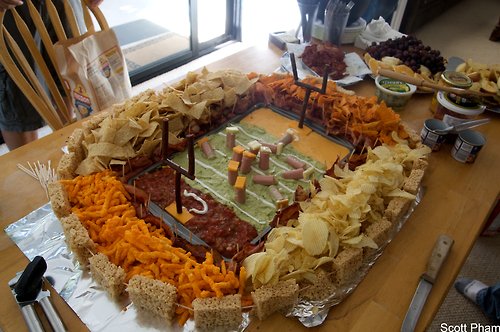 If you asked me right now who was in the Super Bowl, I'd answer I don't know.
(Hang on…I'll be right back.  I need to Google it and figure it out.)
OK. So I see it's a battle between the Steelers and the Packers.
What's most important to me is the food! I prefer healthier foods at my Super Bowl gathering. But I also like to have a little guilty pleasure there as well.  Pictured above is the "snackadium."  It is just pure, creative genius! Even with the Vienna Sausages.
Help yourself…

What's your "must have" snack or appetizer for your Super Bowl spread?!