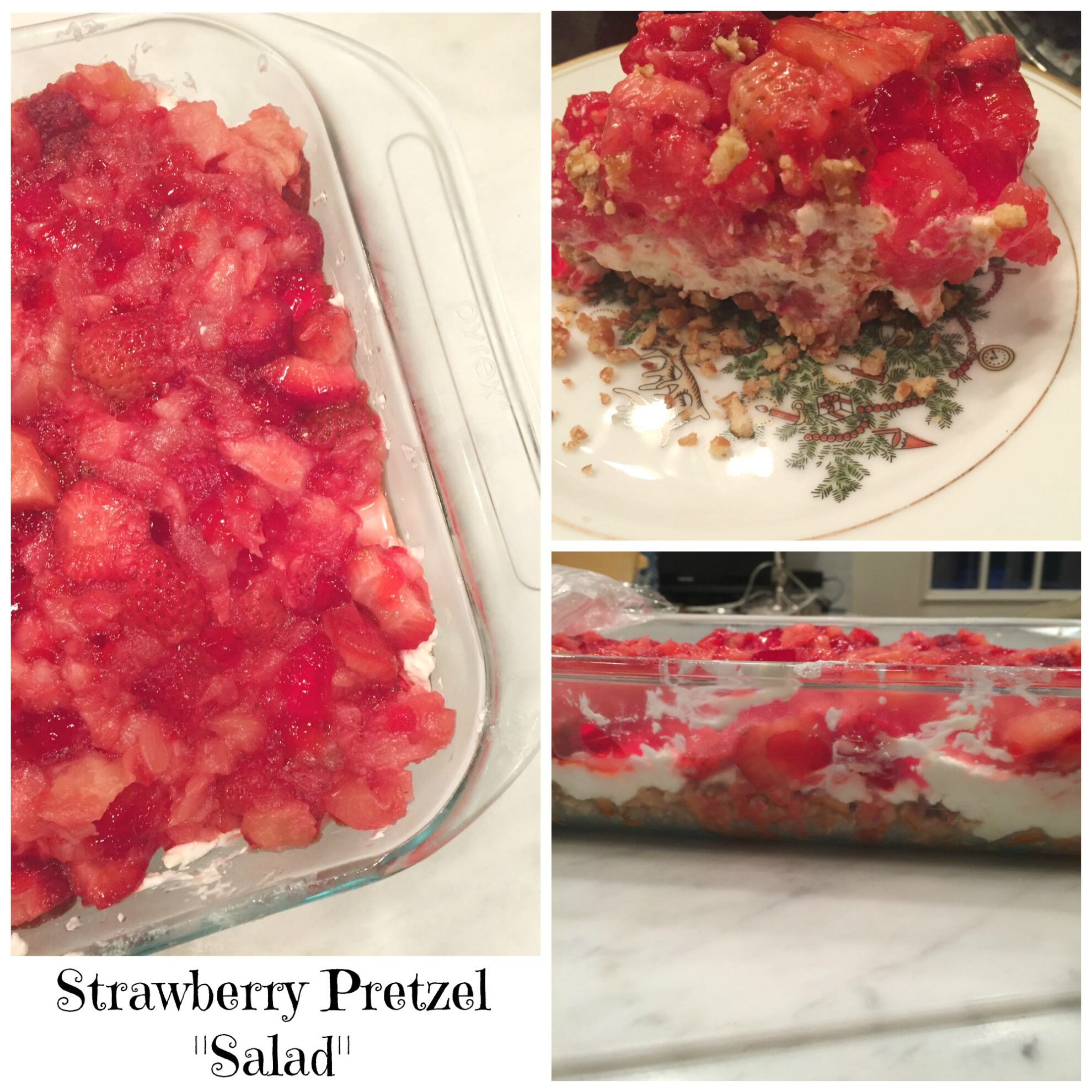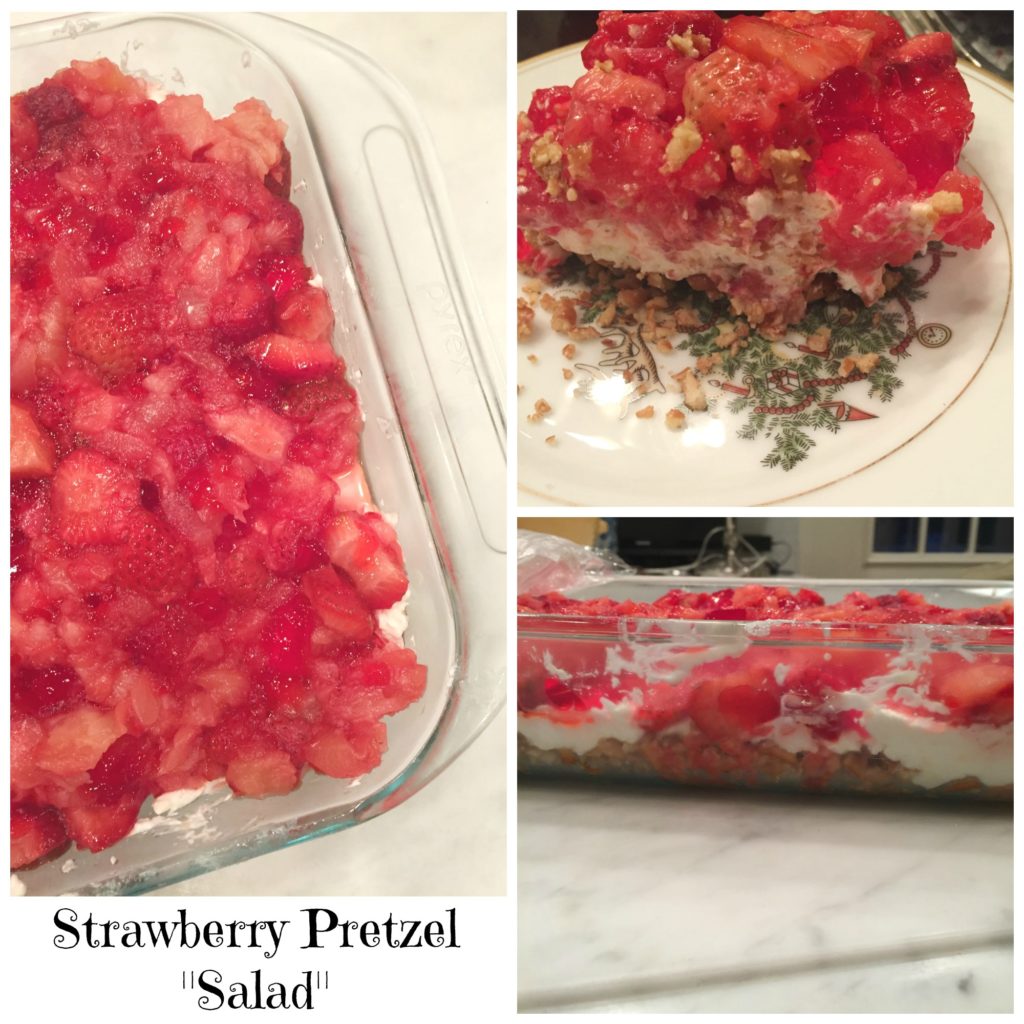 Add this to the list of foods that invoke the "self control just flew out the window" response. This one is #2, after Thin Mints. (Frozen Thin Mints, specifically.) It's the creaminess, plus the crunchiness. And the sweetness and the saltiness. It's perfectly balanced, like the chocolate and the mint and the crunch and the smooth in Thin Mints.
We enjoyed this amazing "salad" at our Christmas feast at my mom's house.
We had the most hilarious conversation about this "salad," where all my boys have declared that they love salad now…and they've started renaming most desserts to include the word salad.
"Mom, is this a brownie salad? I just love brownie salad!"
Such jokers…but whomever the person is that decided that this was salad and deserved a spot on your Christmas feast dinner plate…I applaud you. And want to meet you. And to be your best friend.
(We went on to have Orange Glazed Chocolate Pound Cake…recipe coming soon…for dessert!)
***Below: this is a make-ahead "salad." It takes hours for this deliciousness to set. So don't try to whip it together just before a meal, as you would a lettuce based salad. 😉
Seriously, I love this "salad" and here's my mom's recipe…
And please pardon the iphone photos!
Ingredients
1 package strawberry Jello

1 package raspberry Jello

2 - 10 oz. bags frozen strawberries

2

cups

crushed pretzels

3/4

cup

butter, melted

1/4

cup

sugar

8 oz. Cool Whip topping, thawed

8 oz. cream cheese, softened

1

cup

sugar
Instructions
Boil 2 cups of water and dissolve the 2 packages of jello gelatin.Pour into a mixing bowl, add in the frozen strawberries and put in the fridge to set for about an hour or hour and a half. (Set a timer, you don't want this to set completely.)

Preheat oven to 400 F.

Combine the crushed pretzels, melted butter and sugar and press into the bottom of a 9x13-inch glass baking dish. Bake for 10 minutes, remove and let cool.

In a stand mixer or mixing bowl, combine the Cool whip and cream cheese with the sugar until smooth. Once the crust is cooled, carefully spread the creamy layer onto the pretzel layer.

Once the jello is partially set, spread over the cream cheese layer. Cover with plastic wrap and refrigerate and let set for at least 4 hours.

Serve Strawberry Pretzel "Salad" for dessert, or with your holiday feast meal 😉