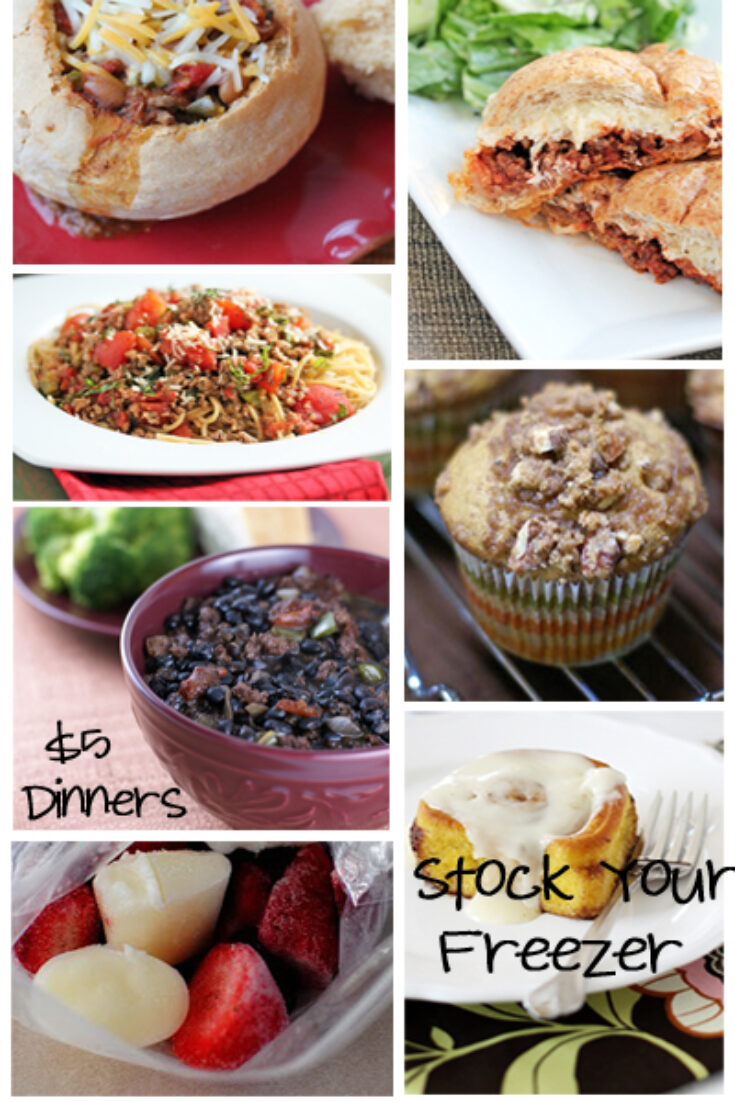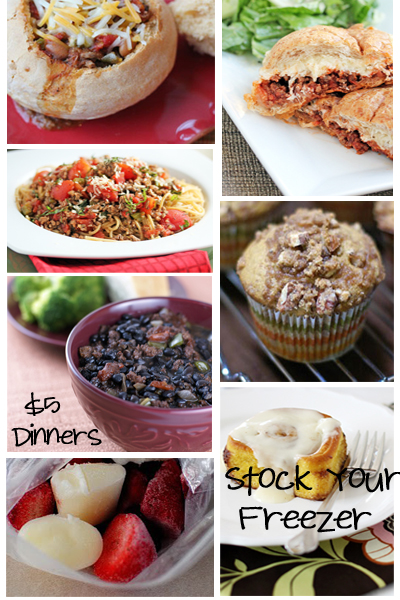 Well, I had some time on a recent flight to Los Angeles, so I started my list and now here it is! Cuatro (our 4th boy, due to arrive in January) will be joining our family before I know it and I want to be prepared. I won't start on this list right away, but probably will do extra baking during the holiday season when all the baking ingredients and supplies are super cheap and there are lots of coupons out for them!
I had a "Stock the Freezer List" before Tyler was born and decided to create a new one for Cuatro, including new family favorites and more.
All of these goodies will have to go into our fridge freezer, as we don't have a deep freezer and I don't forsee us purchasing a new one before baby comes, but we might! I'll be doing lots of flat freezing, making the most of the space I've got and keeping it neatly organized.
Without further ado…
Quick Breads
Breakfasts
Lunches
Dinners
This is gonna be a tight squeeze…maybe I need to start scouring Craiglist for a small deep freezer?!?
Don't forget to check my 10 Favorite Freezer Meals list, to add to your stock the freezer list too.
Also, I've got my "No-Thought Dinners" List and Fast Five Meals List posted on the side of my fridge. I usually keep the ingredients for all these meals on hand…so when I do feel like throwing together a quick dinner, I'm armed and ready!
And last, but not least! There are lots of great "freez-able" recipes in each of my $5 Dinner Mom Cookbooks!