Got leftover holiday sprinkles?!
I do…and I'll be using them to make "green pancakes" for St. Patrick's Day.  Probably for lunch, as we'll be having Irish Soda Bread Wedges for breakfast with "Green Smoothies" (more on those tomorrow!).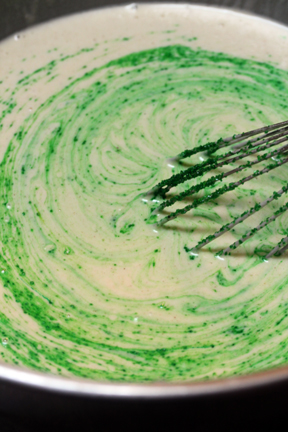 Super quick story…
St. Patrick's Day was my absolute favorite holiday to celebrate when I was in elementary school.
Not because of the prospect of finding a pot of gold. Not because of the beautiful rainbows. Not because of the prospect of finding a 4 leaf clover in the clover patch (and trust me, I spent plenty of time looking!).
But because at least 1 teacher in each wing would have the following spelled out on their door.
Erin Go Bragh!
And I TOTALLY THOUGHT that this was MY HOLIDAY!  In all my 9 year old innocence, I thought these teachers were decorating for me.  I mean, come on. Erin on a door in each wing.  I thought I was so special!!!
So in honor of my 3rd grade teacher putting MY name on the classroom door for a week in March…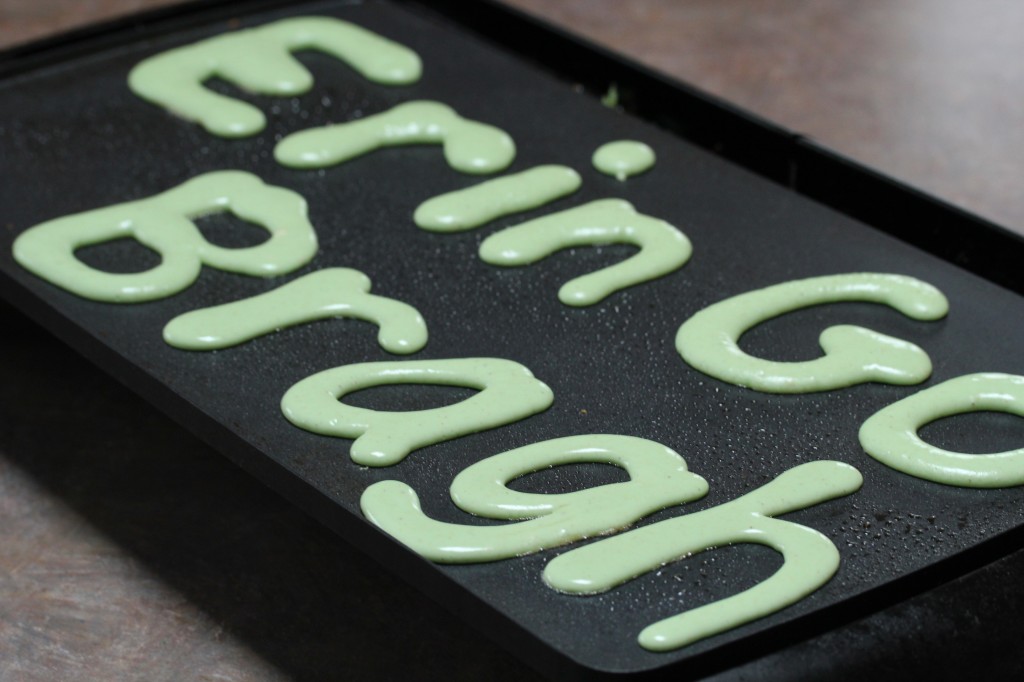 And we made some cloverleafs as well!
(My Dad gave Steve (the wonderful and amazing pancake maker) this super cool "pancake pen" for Christmas.  That's what I used for the writing and for the outside of the cloverleaf.)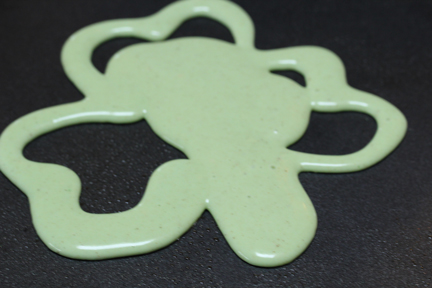 (Oh, and there's no recipe here.  Use your favorite pancake recipe, add green sprinkles until the batter turns the color green you want it.  I reduced the sugar by 1/4 cup in the recipe too. And you could always just add green food coloring.  But the sprinkles are more fun!)
What fun foods or activities are you planning with your family for this St. Patrick's Day?!
Disclaimer: As an Amazon Associate, I earn commissions on qualifying purchases. Reviews, opinions are my own.