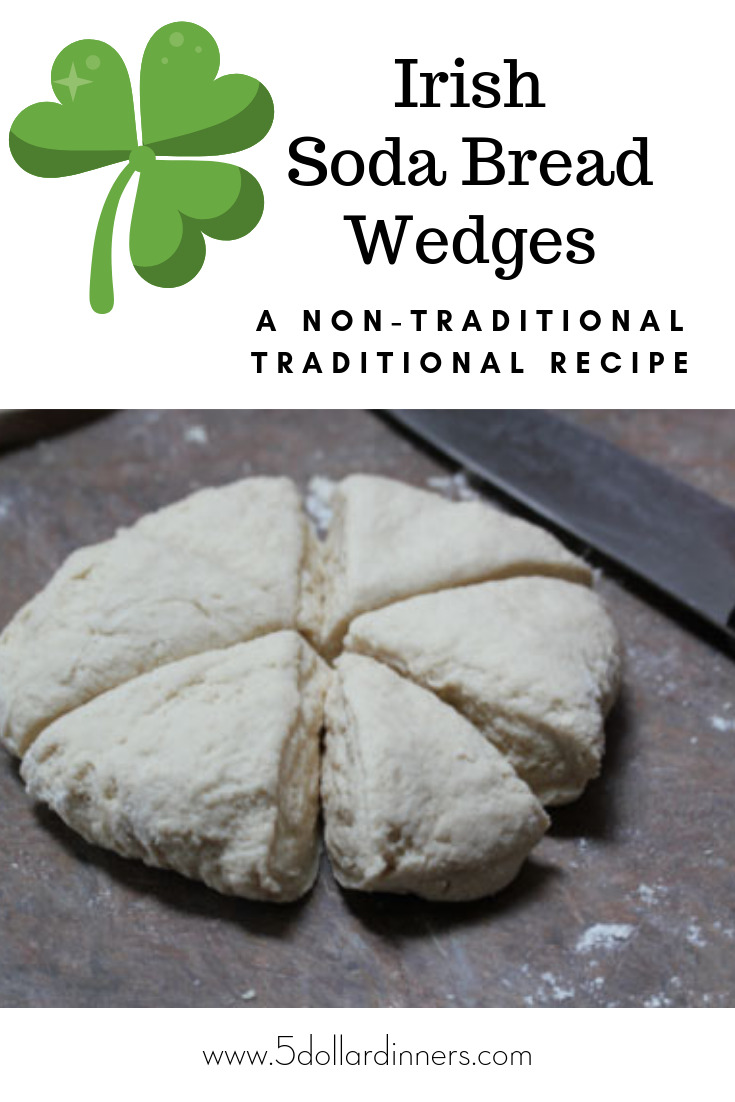 When it comes to breakfast (or lunch) (or dinner) on St. Patrick's Day, I like to whip up a quick traditional soda bread. But as soon as I get the dough together, I go all non-traditional on it. I cut the dough into wedges…as they make the perfect portion…before baking it.
As a child, wearing green and avoiding getting pinched were all I ever thought about when March 17 rolled around. I thought it was pretty cool to see my name on the bulletin boards or classroom doors. "Erin Go Bragh!" It made the eight-year-old me feel special!
As I got older and learned more about the holiday and the traditions of Ireland, I came to appreciate the corned beef and cabbage and a traditional Irish stew, and eventually the traditional Irish soda bread. I've made it a number of ways, but these wedges are my favorite!
It's a traditional recipe, made in a non-traditional way…enjoy!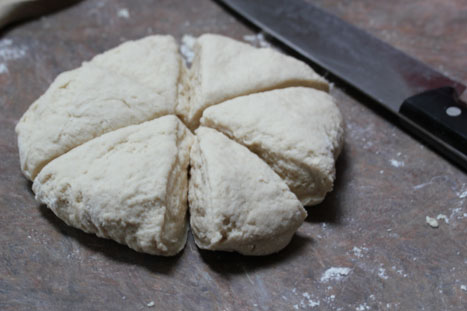 A traditional recipe, made in a non-traditional way! Enjoy!
Ingredients
2

cups

all-purpose flour

1

tsp

salt

1

tsp

cream of tarter

1

tsp

baking soda

1

cup

buttermilk

Butter and jam
Instructions
In a large mixing bowl, sift together the flour, salt, cream of tartar and baking soda. Once sifted, make a small well in the center and whisk in the buttermilk.

On a lightly floured surface, lightly knead the dough and form it into a one inch thick disk, about five to six inches in diameter.

Cut the disk into six equally sized wedges.

Place the wedges into a lightly greased pie plate or other small glass baking dish.

Bake at 400 F for 10 to 12 minutes, or until cooked through in the middle.

Serve Irish soda bread wedges warm with butter and jam.
Erin Go Bragh!
Do you do anything special for St. Patrick's Day, besides wear green and avoid being pinched?