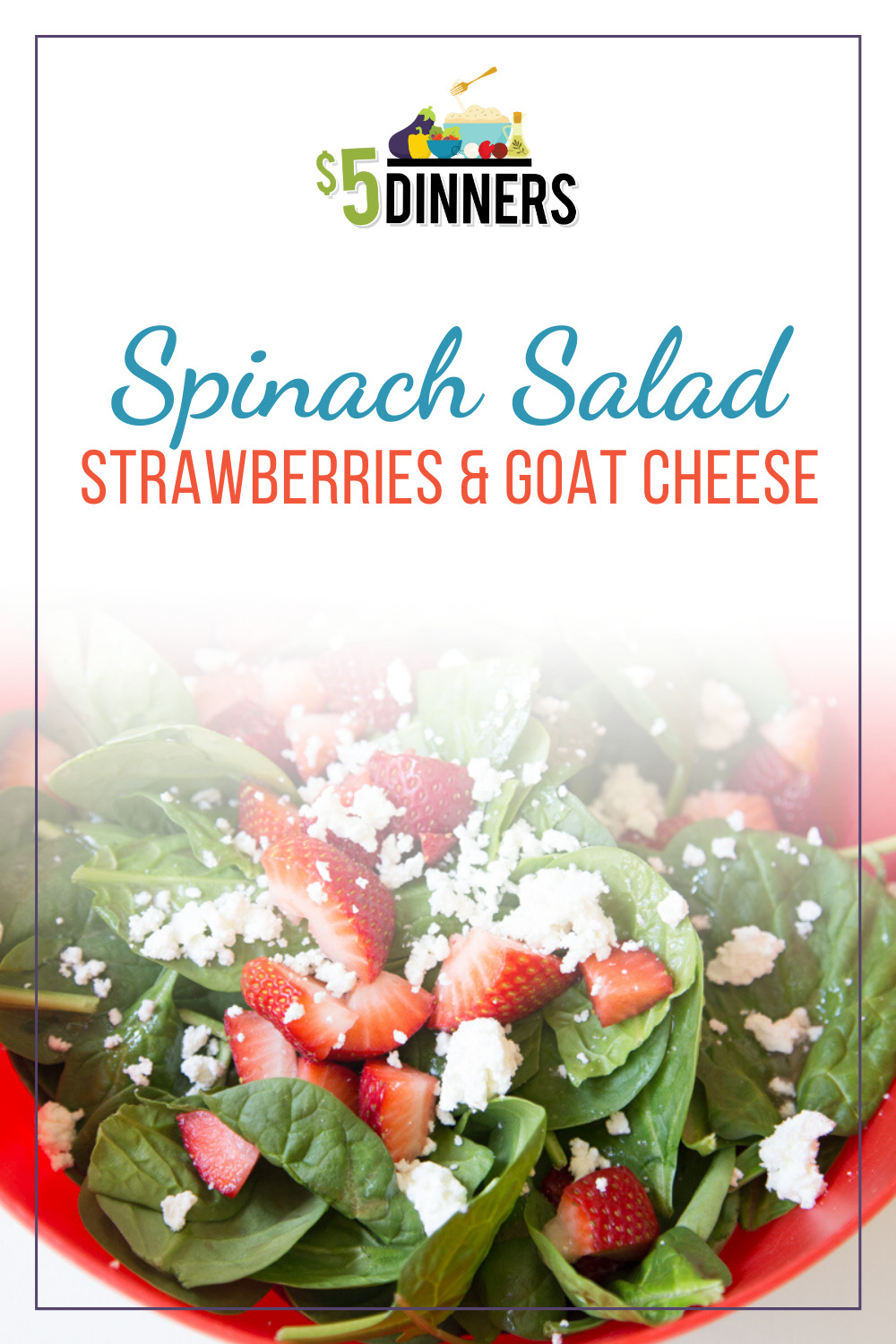 Splurge Confession!
I've shared in the past how I'm a total 'saladforlunch-itarian' – meaning that I eat a salad for lunch most days of the week. Well, I wanted to share my latest salad obsession and the reason I'm obsessed!
It's the dressing. (See photo below.)
I can blame my mom for this one…she has turned me into a Brianna's salad dressing fanatic, despite the fact that they are a little more expensive than the cheaper brands. They are so flavorful and go a long way on the salad, so I justify that I can 'stretch' this salad dressing further than I would another brand…justify, justify, justify!
Anyways, I'm currently in love with their sweeter Blush Wine Vinaigrette (and the Real French Vinaigrette too! Sometimes I get crazy and mix them together! Living the wild salad for lunch dream here! lol)
This particular salad is super simple and super healthful…spinach leaves (spring mix would be great too!), strawberries, goat cheese and some of the Blush Wine Vinaigrette dressing. If I had slivered almonds on hand, I'd toss those in too.
And feta or blue cheese would be amazing as well…if goat cheese isn't your thing.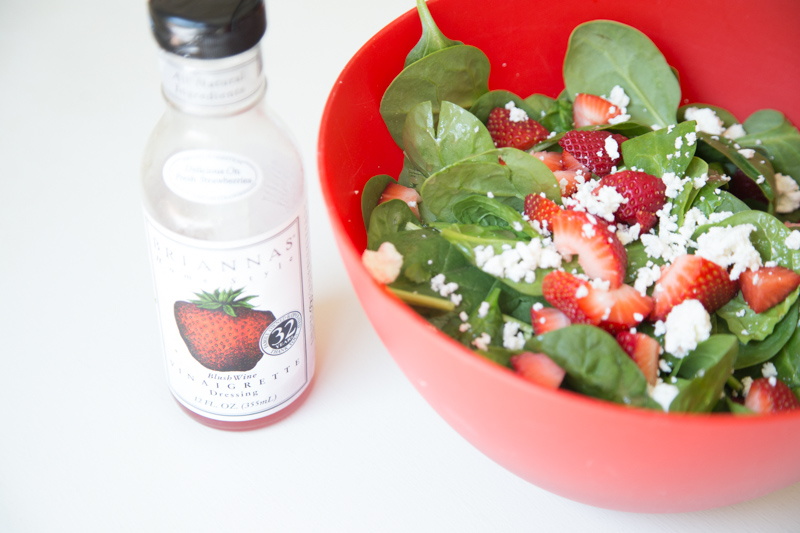 The creamy goat cheese combined with the sweet vinaigrette makes for an amazing dressing for the spinach and strawberries. This is a perfect salad for lunch, or would be great as a side salad with some grilled chicken or steak!
I'm curious and nosy and I want to know what kind of toppings do you love on your salad?
Fresh, colorful, and delicious!
Ingredients
12

oz

bag baby spinach

12

strawberries, washed and hulled

1/4

cup

goat cheese crumbles

Palmful of slivered almonds

1/4

cup

blush wine vinaigrette (or other sweet vinaigrette)
Instructions
Toss the spinach, strawberries, goat cheese and almonds in a large mixing bowl. Drizzle the dressing over the top and toss well.

Serve Spinach Salad with Strawberries and Goat Cheese for lunch, or as side dish.