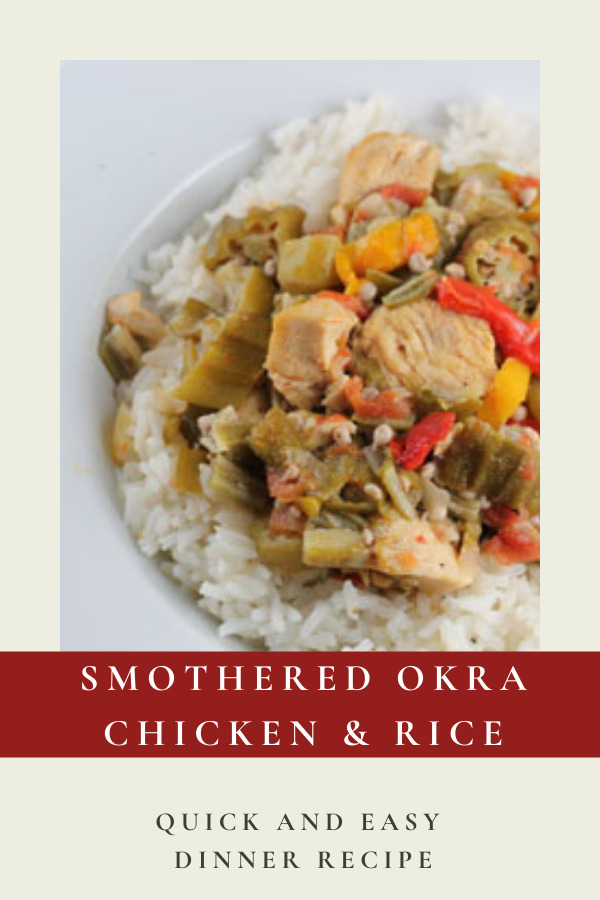 When Steve and I lived in the Dominican Republic, one of our favorite side dishes was smothered okra. I would go into the fruit and veggie market and get a pound of fresh okra. I'd grab some peppers and an onion, then I'd probably pay $1 for it all…maybe $1.25, and I'd be on my way.
Eddy was my market man…and he always gave me a great deal! Nothing had prices on it, but I knew he was giving me
(While there are a number of things that I miss about our days in the Dominican Republic…our friends, our church, the simplicity of life, the slower pace…I especially miss the insanely cheap prices on fresh fruit and vegetables.
Insane-ly. Insane-ly. Cheap.
(I often wonder if I still lived there, if I could make all these $5 Dinners for just $3 or $4 with the cheaper produce prices!)
Once I got home, I'd rinse and start chopping…sauteing the vegetables with some canned tomatoes for a delicious smothered okra side dish.
And here I've turned this side dish favorite into a full meal…
Let's get to it, shall we?!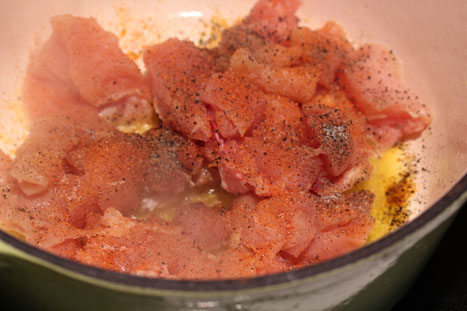 Saute the chicken pieces in olive oil with some salt, pepper and Cajun seasoning.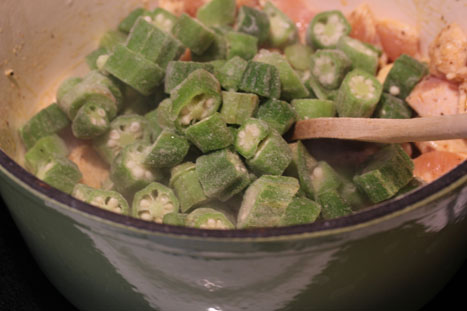 Toss in a bag of frozen okra.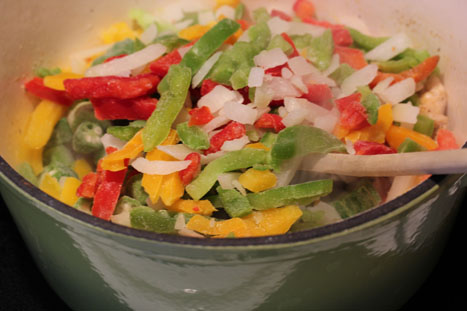 Then a bag of mixed peppers.
(Add them frozen, no need to thaw.)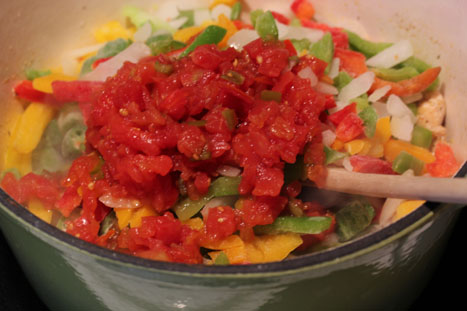 Add can of Rotel.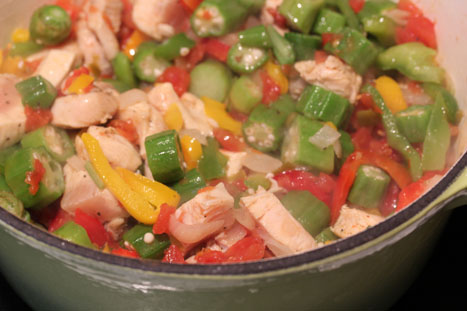 Mix and toss. Cooked a few more minutes, until the veggies begin to thaw.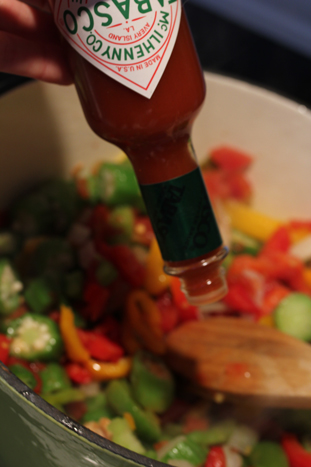 Add a few drops of Tabasco. Or a lotta drops of Tabasco.
Whatever kind of heat you like.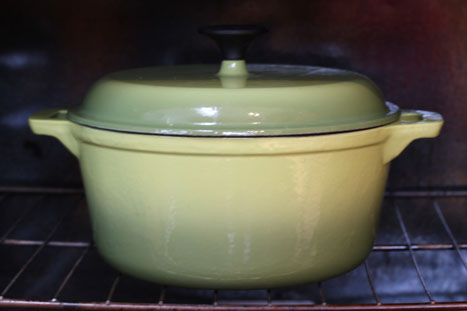 Cover and bake. Serve over brown rice.
Ingredients
1 1/2

cups

white rice

1.5

lb.

boneless skinless chicken thighs, cut into bite-size pieces

Couple dashes Cajun seasoning

Salt and pepper

1

bag

frozen okra

1

bag

frozen pepper blend

10

oz

can Rotel

Couple drops Tabasco

Salt and pepper to taste
Instructions
Cook the white rice (or brown rice will work too) according to package instructions.

Saute the chicken pieces in olive oil with some Cajun seasoning and salt and pepper.

Add the okra and pepper blends, then add the Rotel. Mix up and add in some drops of Tabasco.

Once the veggies have thawed, cover and move the dutch oven to the oven.

Bake at 350 for 20-25 minutes, or until the chicken has cooked through. Cooking time may vary depending on the thickness of the chicken.

Serve Smothered Okra and Chicken with juices over the brown rice.