Get the list of foods to make the perfect S'mores Charcuterie Board for your next bonfire night!
Make this amazing s'mores charcuterie board for your next bonfire and let all your family and friends make up their own perfect s'more!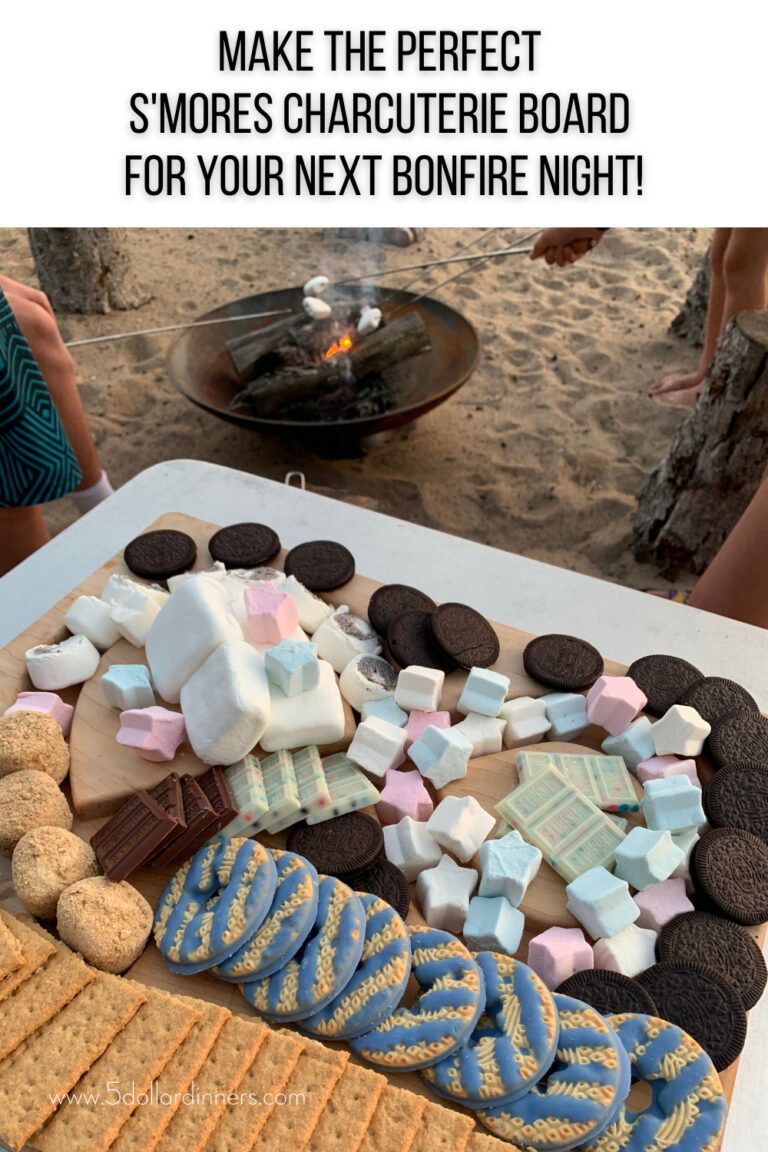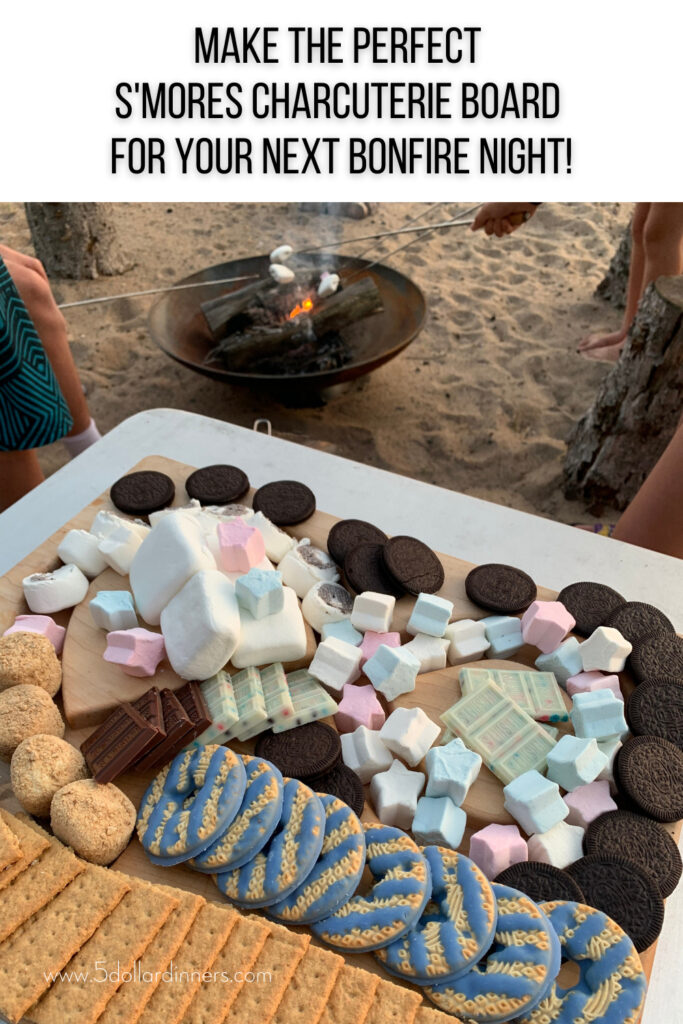 List of Foods to Include on Your Smore's Charcuterie Board
For your smore's charcuterie board, you're going to want a variety of crackers/cookies, marshmallows, and chocolate bars. You can see some great variety in the photo above, but below is a list of options to include:
Graham crackers
Fudge stripe cookies
Grasshopper cookies (like thin mints)
Oreo THINS (the regular ones are really too thick)
Regular marshmallows
Flat marshmallows
Marshmallow starts
Filled Marshmallows
Hershey's chocolate bars
Cookies and cream white chocolate bars
Red, white, blue sparkle white chocolate bars
What else would you add to a smore's charcuterie board?