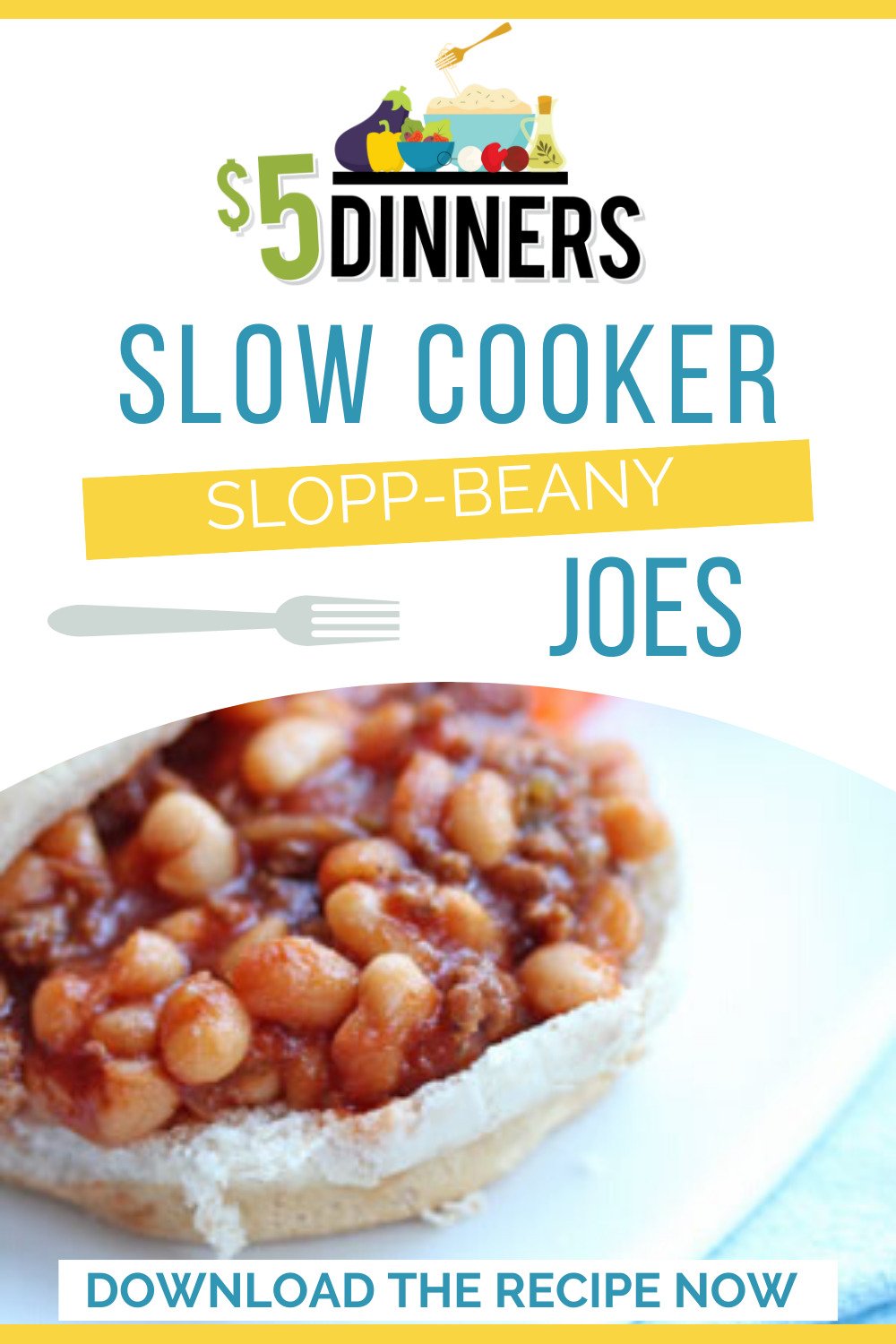 Y'all know me. Always stretching our food as far as I can, with as little fuss as possible.
I love adding beans to recipes…to stretch the protein and the fill up the bottomless pits that I have been tasked with feeding. My boys love beans…love them! As young toddlers, they would snack on beans. Straight up beans…no nothing. Ryan went through a "no thank you" phase with beans, but he's pulling out of that. I think adding them into meals with other favorite flavors of his (like this one with the sloppy joe sauce!) has helped him rediscover that beans aren't so terrible." 🙂
For these "Slopp-Beany Joes," I used the Hurst Navy Beans with ham flavor (they have a great recipe on their site that uses the 15 Bean Soup mix). And I also decided to "slow cooker-ify" the recipe. Because I've been totally dependent on my slow cooker as of late. Because it's winter. And because my weekday afternoon schedule has been erratic (swim lessons, business calls, new project, etc.), and I need to know that I don't have to worry about fixing dinner coming 5 pm. *sigh*
and. And. AND.
This made at least 2 meals for us…so that's another dinner I don't have to worry about in the next few weeks. I just added the extra meat-bean sauce into a plastic freezer baggie and froze it flat. Perfect meal for the next time I'm having one of "those" afternoons!
Also, we've got more great giveaways from Hurst Beans and new bean recipes coming up in February too!
And now for the Slopp-Beany Joes…
(Note: You will need to soak these beans before hand. If you don't, then you need to add some more water to the recipe. I'm not going to tell you how much, because I haven't experimented with using un-soaked beans.)
Ingredients
1

lb

Hursts Navy Beans

1

lb

ground beef, browned

2

15 oz. cans sloppy joe sauce

1 cans worth of water

Salt and pepper to taste

Wheat Buns

Side of fresh fruit, carrot sticks, small salad
Instructions
Soak the beans overnight, or for at least 2 hours in HOT water.

Brown the ground beef if necessary.

To the slow cooker, add the dried beans, browned ground beef, sloppy joe sauce, water and a little salt and pepper. Set on low and cook for 8 hours.

To serve, spoon the meat-bean sauce onto buns, and then enjoy the mess.

Freeze leftovers once they are cooled, in a plastic freezer bag or plastic container. To use, thaw in the fridge overnight, or place in a bowl of hot water. Then reheat in the microwave or stovetop.

Serve Slopp-Beany Joes with side salad or fresh fruit or veggies.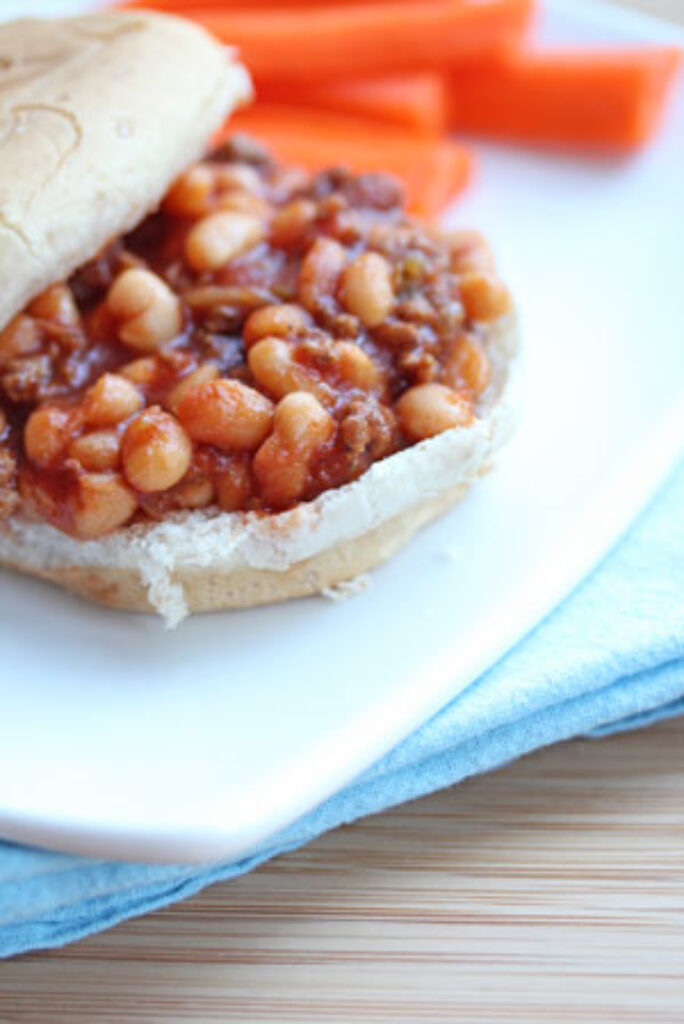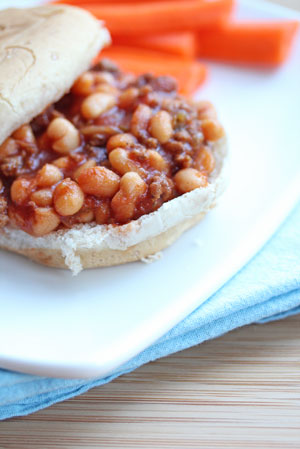 Disclosure: This post is part of a paid campaign with Hurst beans. Recipe was created in my kitchen, using Hurst Beans products. Opinions are my own. My love of dried beans is deep and abiding. 🙂