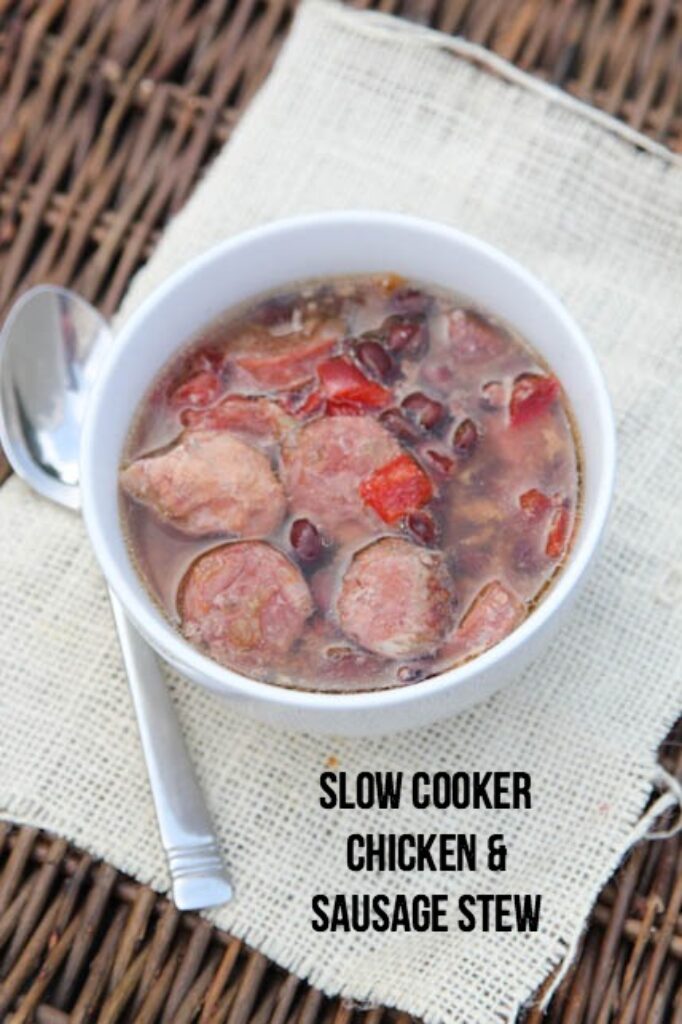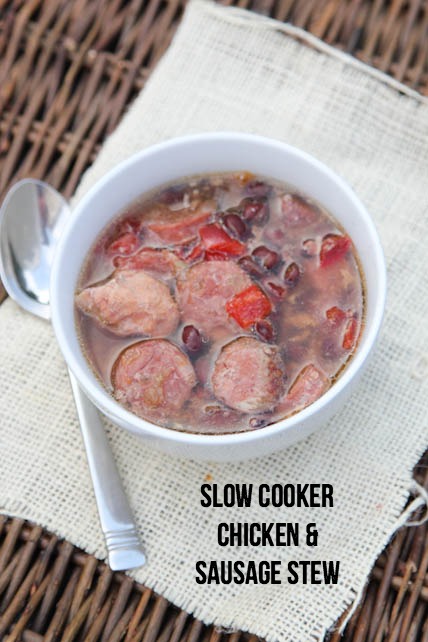 This recipe is part of the 20 Slow Cooker Freezer Packs from Costco for $150 meal plan. Note that this is written as a single recipe, but is doubled in the Costco meal plan, so you will have enough ingredients to make 2 packs.
A hearty stew with delightful flavor!
Ingredients
1

chicken breast

2

sausage links, sliced

1

onion, chopped

1

15 oz. can black beans

1

15 oz. can diced tomatoes

1

pepper, chopped

2

cups

broth

1

tsp

garlic powder

Pepper
Instructions
Freezer Meal Assembly Instructions
Add all ingredients to the pack, in the order they were listed. Remove as much air as you can or vacuum seal the pack. Freeze up to 6 months in a refrigerator freezer, or 12 months in a deep freezer.
Freezer Meal Cooking Instructions
Thaw the slow cooker pack in the refrigerator overnight, or in a bowl of warm water for about 30 minutes. If the pack is partially thawed, cook on low for 8-10 hours. If the pack is completely thawed, you can cook on high for 6 hours or low for 8 hours.