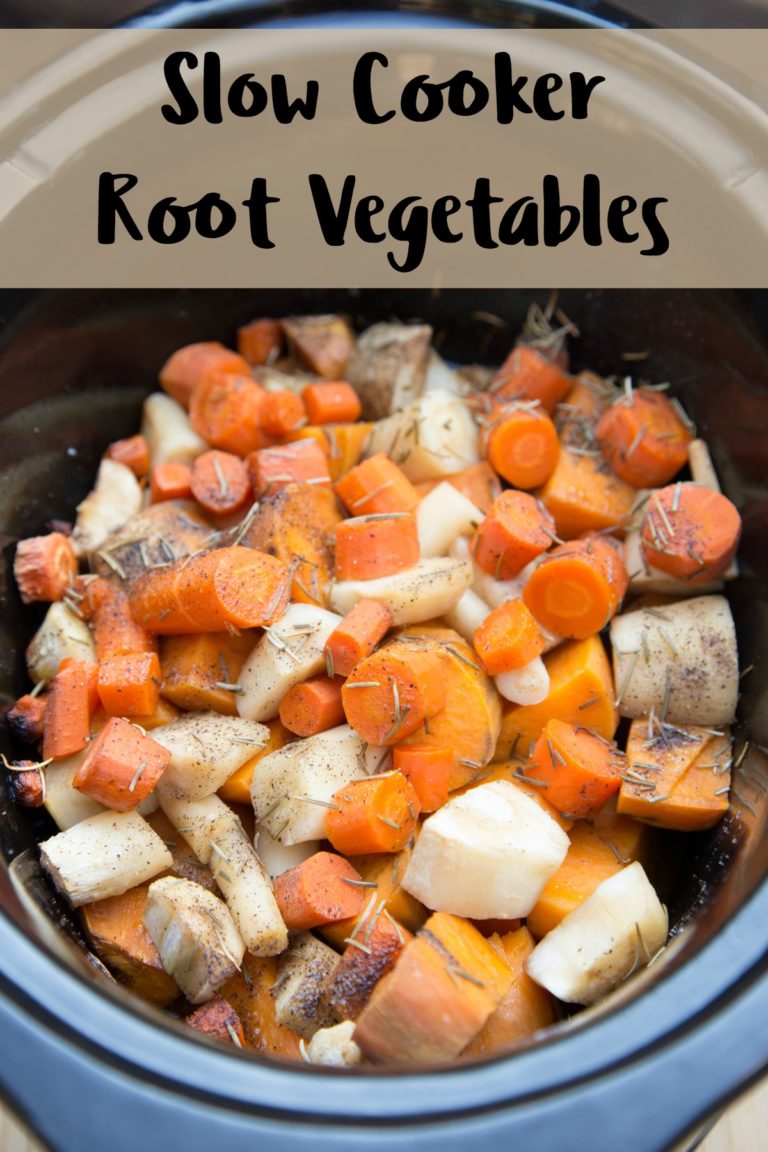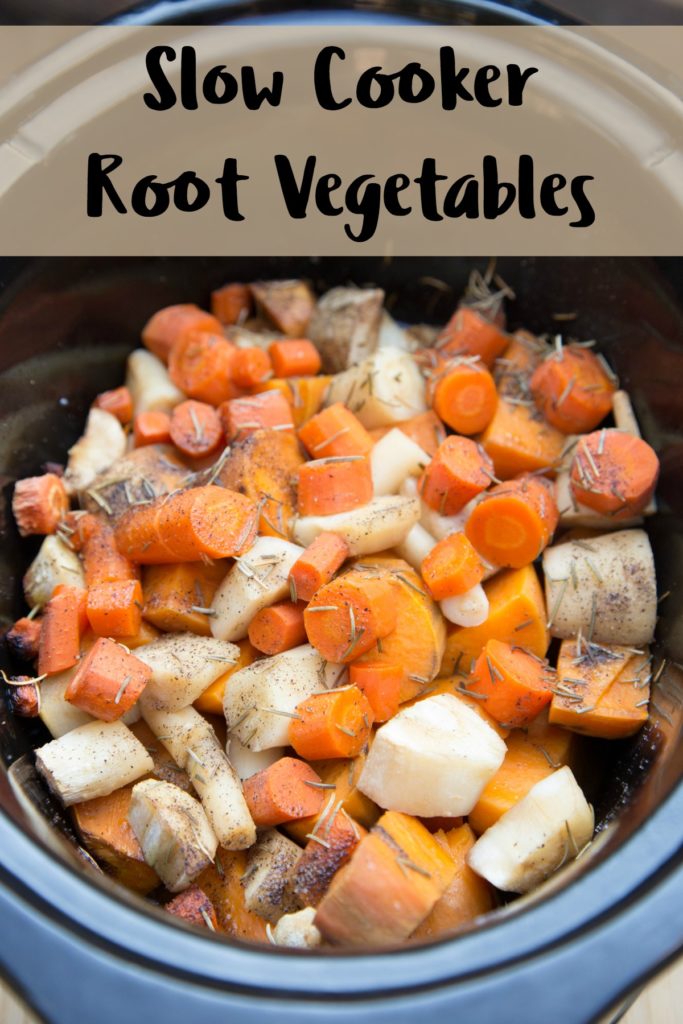 Healthy, seasonal, 'fix and forget' kind of side dish…or main dish?!?
These root vegetables are so delicious and so filling…so much so that I might consider eating them as a meal by themselves. Or maybe with a side salad?!
Either way you partake in them, they are delicious.
Before we get to the recipe, I've got some tips for you:
Place the sweet potatoes on the bottom and the carrots and parsnips on top.
Rinse the sweet potatoes after you peel them, but before you slow cooker them.
If you are around the house while you are making these, toss them around gently halfway through the cooking cycle. If you are not home, don't worry – they will be just as delicious if you don't toss them!
Now for the recipe for these scrumptious root veggies…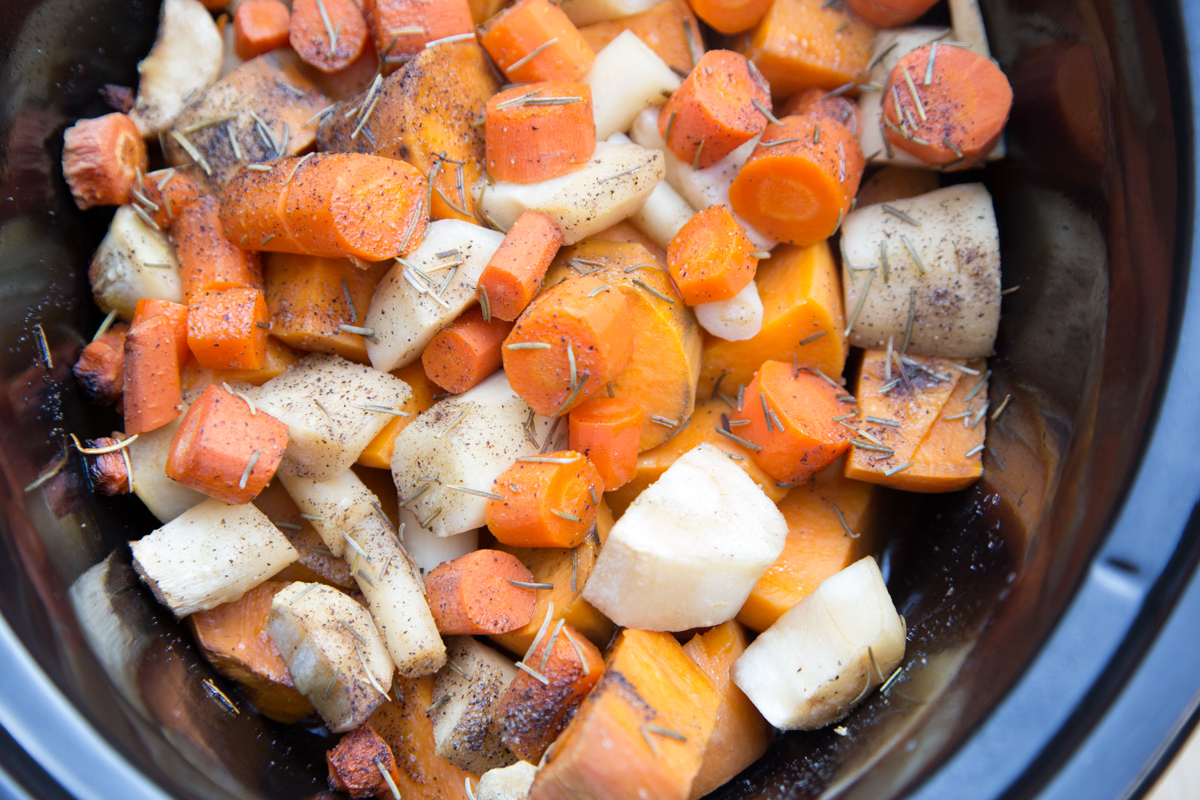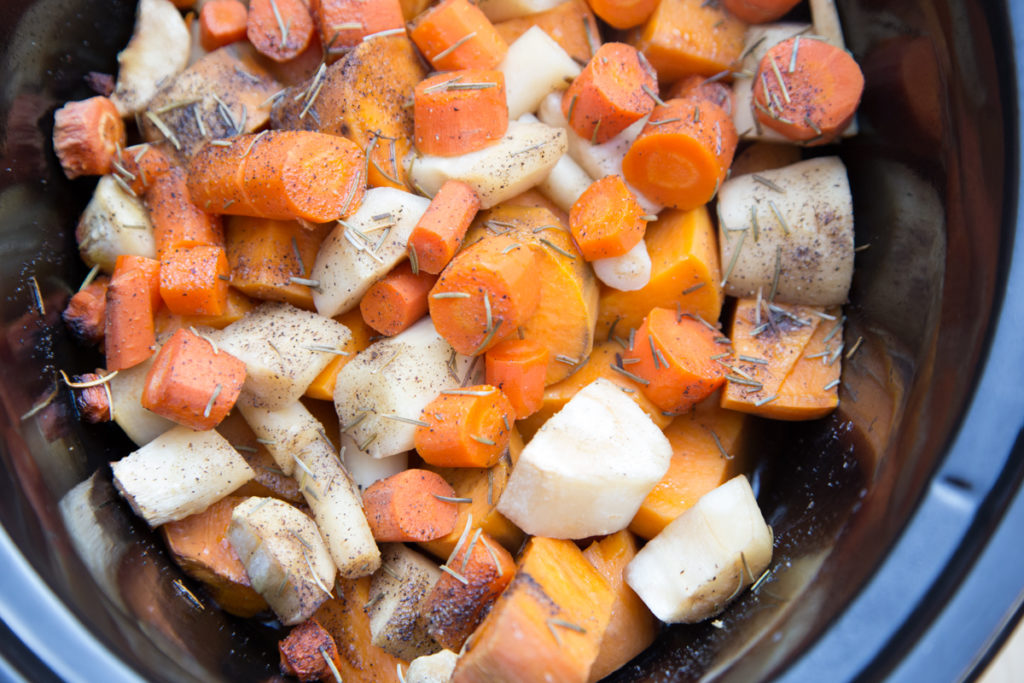 Fix and forget type of side dish!
Ingredients
4

small

sweet potatoes, peeled and quartered

4

whole carrots, peeled and cut into chunks

1

lb.

parsnips, peeled and cut into chunks

2

Tbsp

balsamic vinegar

2

Tbsp

maple syrup

1

tsp

dried rosemary

Salt and pepper
Instructions
Rinse the peeled and quartered sweet potatoes and put them into the base of the slow cooker.

Add the carrot and parsnip chunks.

Drizzle the balsamic vinegar and maple syrup over the vegetables and toss gently, keeping the sweet potatoes on the bottoms.

Sprinkle the dried rosemary, salt and pepper over the top.

Set on low and cook for 4 hours. If possible, gently toss once, halfway through the slow cooking cycle.

Serve Slow Cooker Root Vegetables as side dish, or as main meal with a salad.