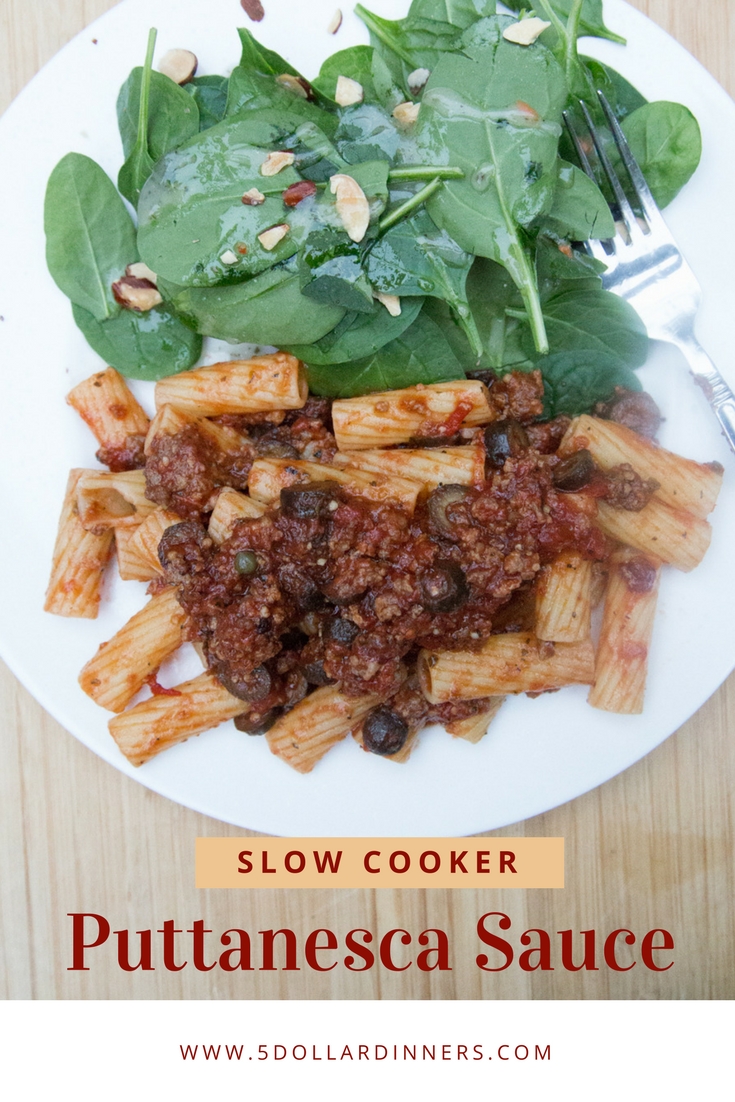 Y'all.
You all.
You guys.
I generally don't like writing to the "collective" or the $5 Dinners community in general.
But this one deserves a Y'ALL.
As if I were giving a live cooking workshop and was all – Y'ALL have to add this to your meal plan, like right now.
Because Y'ALL.
Side note: I got tagged in a FB post this weekend from a couple was in disagreement about the potential of the word 'Y'all'd' – as in "y'all would." Being the great southern, TX, friend that I am, laid down the hammer and declared "Y'all. Y'all's. Y'all'd. All Y'all. All Y'all's. All Y'all'd." as appropriate words and "expressions."
But seriously.
The flavor in this sauce runs DEEP. Deeper still because of how it slow cooks the day away and all these amazing flavors and ingredients get to hang out all day melting and melding into the perfect sauce for pasta.
Imma stop right here. And leave you with one last…
Y'ALL.
Make this tomorrow.
This sauce is absolutely delightful after slow cooking all day!
Ingredients
1

Tbsp

olive oil

1

lb.

ground Italian sausage

28

oz

can crushed tomatoes

1

tsp

garlic powder

1/2

tsp

dried basil

1/2

tsp

dried oregano

1/2

tsp

onion powder

Salt and pepper

1

cup

black sliced olives, drained

3

Tbsp

capers, drained

1/2

cup

dry white wine

16

oz

small shell pasta

Fresh veggies, as side dish
Instructions
In a large skillet, heat the olive oil and brown the sausage. Add the crushed tomatoes, garlic powder, basil, oregano, onion powder, salt and pepper to taste. Bring the sauce to a boil, promptly reduce the heat and allow it to simmer for 10 minutes.

Add the sauce to the slow cooker insert. Stir in the olives, drained capers, and white wine.

Note: you could substitute a 26 oz. jar spaghetti sauce in place of the homemade tomato sauce listed above.

Set on low and cook for 8 hours. If your slow cooker runs hot or overcooks or dries out other meals, add 1/2 cup water.

Just before dinner, cook the pasta. Drain well.

Prepare the veggies.

Serve Slow Cooker Puttanesca Sauce over pasta with side of veggies.