I love a good peppermint mocha. It tastes like the holidays in a cup. It just does. The peppermint and the chocolate are a lovely pair together
What I don't love is spending $6.01 to buy a cup of PM.
That's how much my "high maintenance" order is at Starbucks. I can rattle my order off pretty quickly and I was told recently "we have a new hire and we need you to slow down with all your customizations." I could tell from her tone that it was her way of saying "easy there, high maintenance coffee lady."
No, she was really nice…but this is how my order goes…
Grande.
(Half-caff, if it's late in the day.)
Peppermint Mocha.
With Coconut Milk.
No-Whip.
Kids Temp.
Please.
…..
That'll be $6.01.
YOUCH.
I do treat myself on occasion and I do make my own coffee at home every other morning of the week.
With this peppermint mocha, I make it in batches, keep it chilled in the fridge and warm it up in the mornings!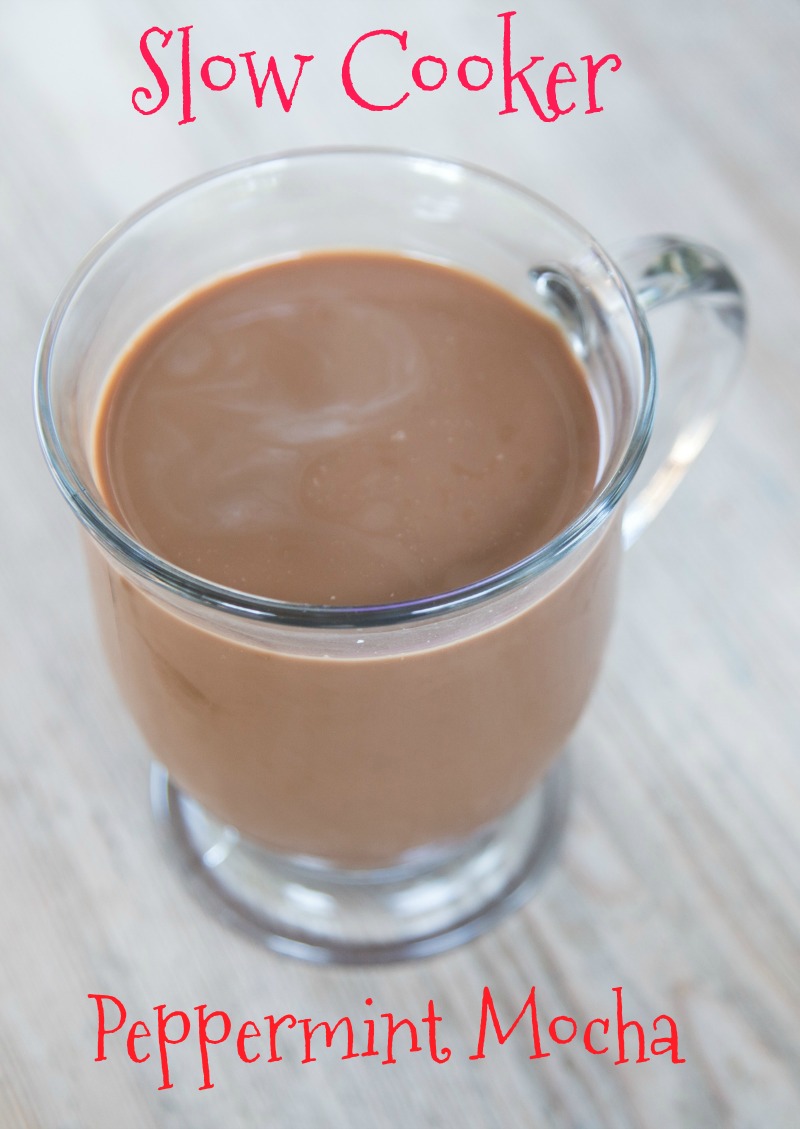 I know, if you're a coffee snob…you're probably rolling your eyes.
But I'm a flavor it up kinda coffee girl and this homemade version of a Peppermint Mocha will not disappoint!
Enjoy the java…and not having to spend $6.01 per cup!
A frugal and easy homemade holiday drink!
Ingredients
4

cups

milk

2%, whole, coconut milk, almond milk, soy milk

4

cups

brewed coffee

1/4

cup

cocoa powder

1/2

cup

sugar or other sweetener

(this could be adjusted/reduced to taste)

1/2

tsp

peppermint extract

(this could be adjusted/reduced to taste)

Optional toppings: whipped cream, chocolate syrup drizzles, candy canes
Instructions
Whisk all the ingredients in the slow cooker.

Set on low and let cook for 1 hour, then switch to warm for 1 hour.

Serve warm with preferred toppings.

If you wish to chill it, add to pitcher and keep in fridge up to 6 days. Stir through and reheat in mug.