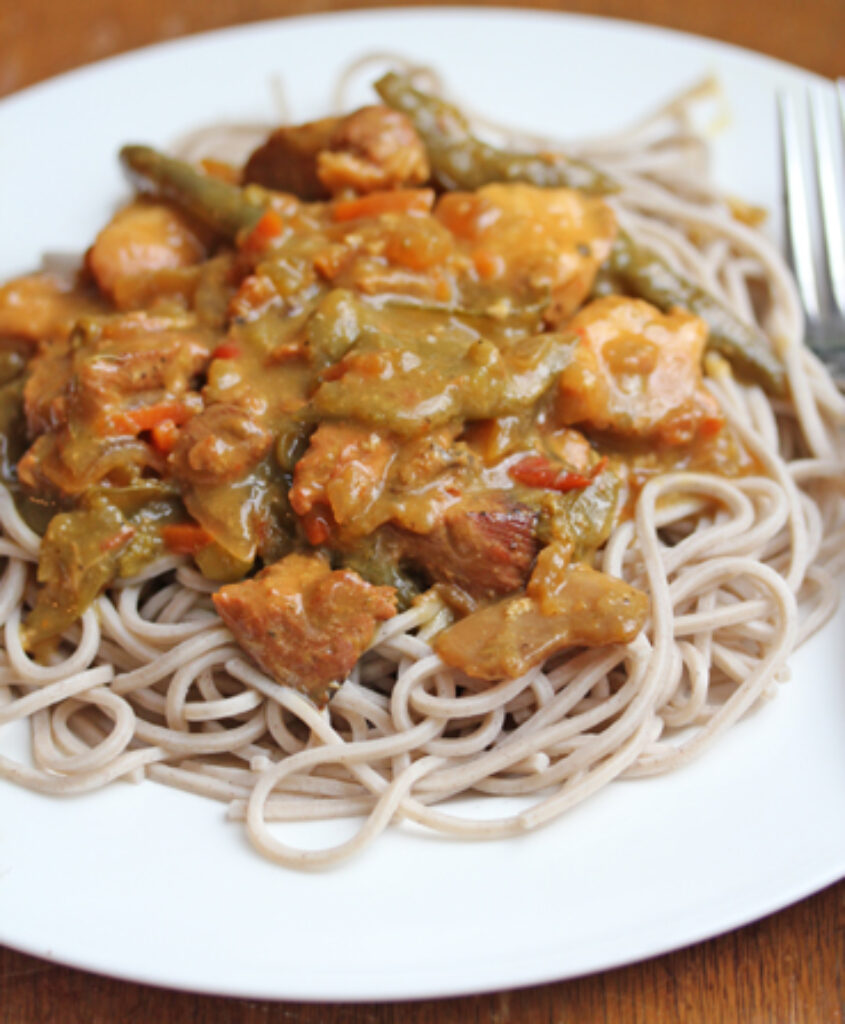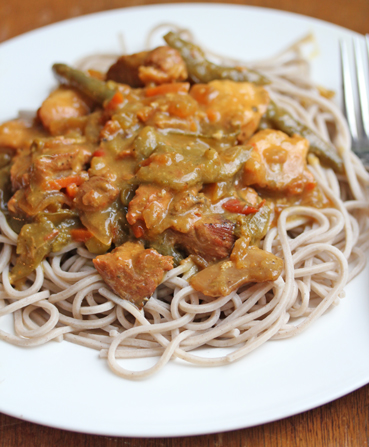 Lazy.
This is me…being lazy.
I've been wanting to make some orange chicken for a while…recently had a conversation with a friend about it…and couldn't put it off any longer. She shared a recipe with me and we decided that it would work with frozen vegetables too.
And the result was lovely fake-out take-out meal.
Ingredients
1 1/2 lb. boneless skinless chicken breasts (or thighs) ($2.82)

8 oz. OJ concentrate ($1.34)

1 12 oz. package stir-fry vegetable mix ($.80)

1/3

cup

brown sugar ($.05)

2 teaspoons ground ginger ($.10)

1 teaspoon garlic powder ($.05)

1-2 teaspoons corn starch ($.05)

Noodles or brown rice ($.40 - $.50)

Crushed red pepper, optional
Instructions
Cut up the chicken into bite size pieces.

In the base of the slow cooker, whisk together the OJ concentrate and the brown sugar, ginger, and garlic powder. Stir in the chicken pieces and vegetables into the sauce.

Set the slow cooker on low and cook for 8 hours.

Just before serving, whisk in the cornstarch into the sauce. Let sit for 10 minutes with the slow cooker on warm.

Prepare noodles and brown rice.

Serve Slow Cooker Orange Chicken over the rice or noodles with crushed red pepper.