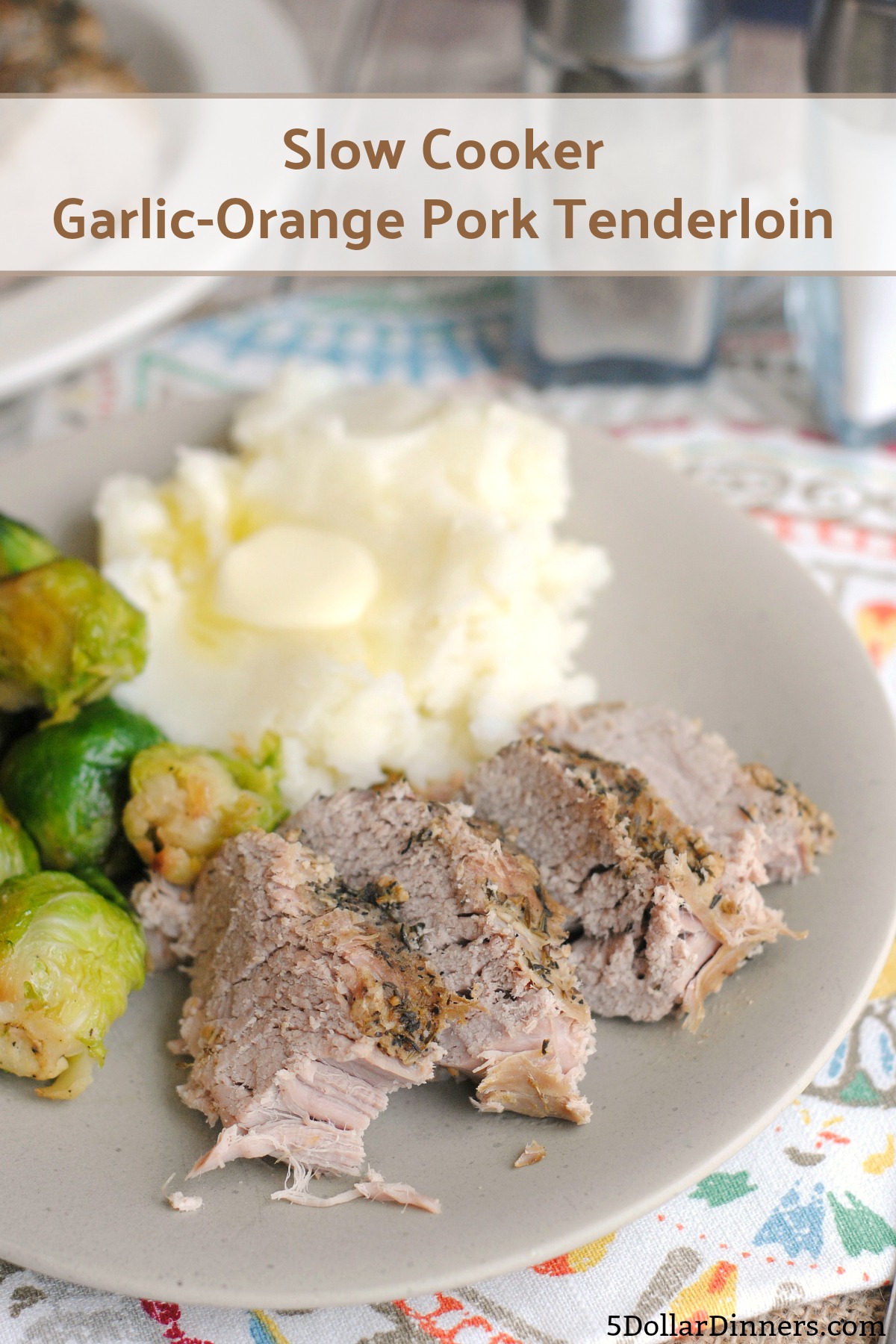 So much flavor.
So much.
I'll be honest, I think that pork tends to be bland…and has more trouble than chicken taking of flavor.
But, this slow cooker garlic-orange pork tenderloin is just magical.
The slow cooker, plus the acidity from the orange juice, plus the other flavors in the marinade — magical (and easy) dinner.
This is also freezer friendly, which meals that the pork tenderloin marinates in the OJ marinade as it thaws, then it slow cooks the day away!
And I think this would be great with pork chops too 🙂
The slow cooking plus the acidity from the orange juice make for a magical dinner!
Ingredients
2

lb.

pork tenderloin

Salt and pepper

to taste

1

cup

orange juice

2

tsp

minced garlic

1

tsp

ground ginger

1

tsp

dried thyme

Mashed potatoes

side dish

Fresh veggies

side dish
Instructions
Place the pork tenderloin into the base of the slow cooker and season with salt and pepper. Pour the orange juice on and around the pork and then add the minced garlic, ground ginger and dried thyme over the top.

Set the slow cooker on low and cook for 8 hours. Remove from slow cooker and let rest for 5 to 10 minutes before slicing.

Prepare the mashed potatoes.

Prepare fresh veggies.

Serve Slow Cooker Garlic-Orange Pork Tenderloin with mashed potatoes and veggies.