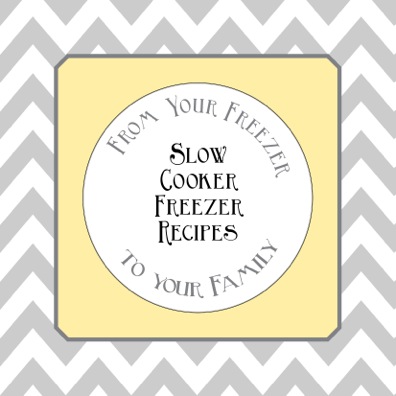 I love, love, love the slow cooker freezer packs. They save my day, sometimes even my week. And I especially love them for when I'm out of town (like this week…I'm out in LA working on Savings Nation stuffs, as well as shooting some cool videos for Smuckers, more on that soon! Also, no recipe from me tonight.)
I love knowing that I can prepare a few meals that the boys (husband included!) will enjoy while away…and they hardly took me any time to put together, and they take little effort when it comes time to get it all into the slow cooker.
Stephanie shared a few free recipe ideas on her site, and now she's out with her first E-Cookbook, From Your Freezer to Your Family: Slow Cooker Freezer Recipes. Not only do you get recipes, but you also get grocery lists, cute labels you can print for your freezer baggies. Stephanie makes it super easy for you…so you can tend to the many other things in life that need tending to!
Find out more about Stephanie and her E-cookbook and how slow cooker freezer packs can help you!