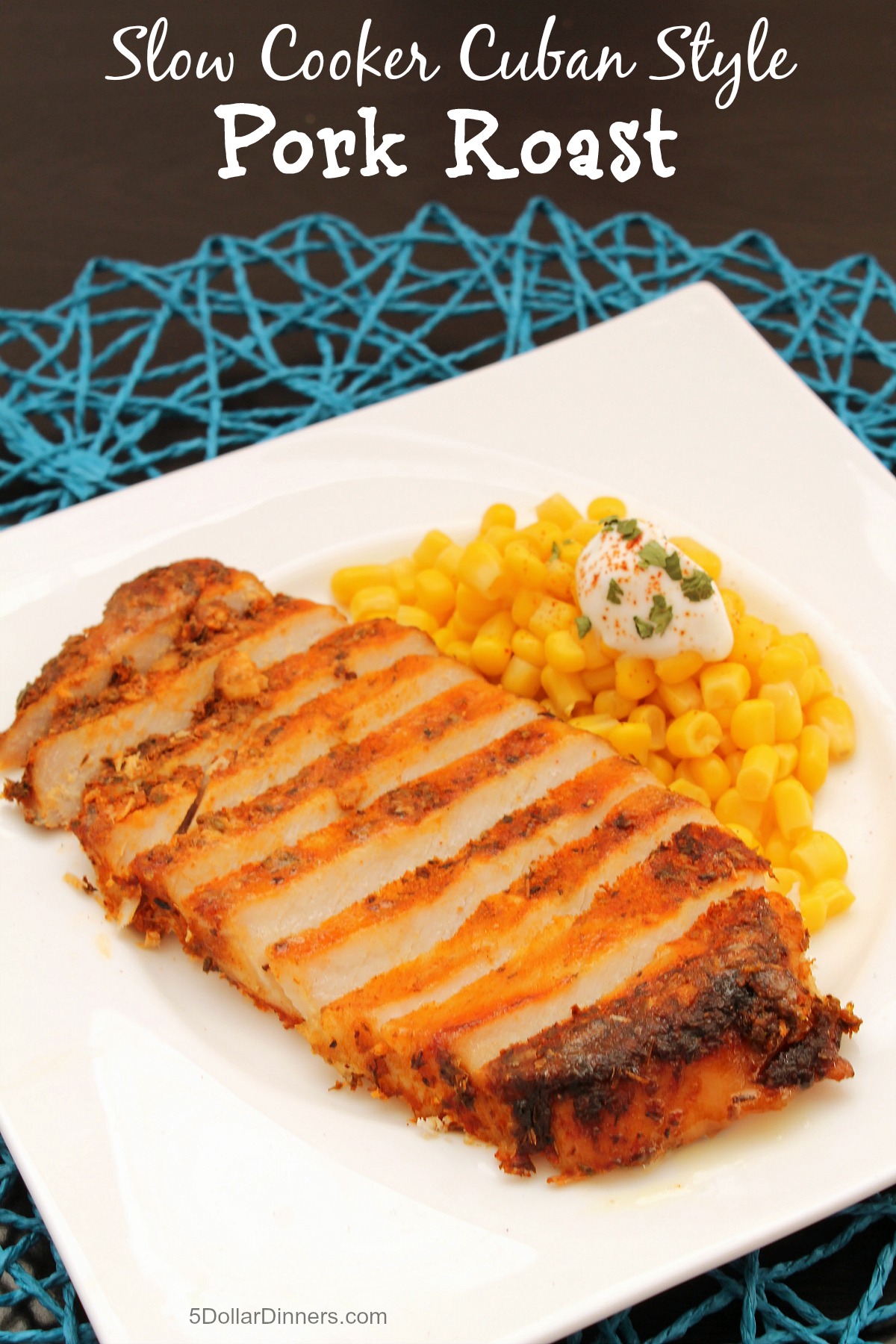 I miss the Caribbean. I miss the food in the Caribbean.
While I've never visited Cuba, I spent 6 years living on the next island over, the Dominican Republic. And the food, oh the food…I miss the food!
I love getting to recreate the flavors of the Caribbean in my kitchen now. This Cuban style pork roast combines the acidity and citrus flavors from orange juice and lime juice…along with the smoky cumin and a surprise twist from the oregano. It's a fabulous combination!
Love how tasty and simple this pork is to make in the slow cooker…and how to flavors and taste take my mind back to the memories and time I spent in the Caribbean!
Delicious Cuban flavors come together in this juicy pork roast!
Ingredients
1 1/2

lbs

pork loin

1 1/2

tsp

smoked paprika

1

tbsp

dried oregano

1 1/2

tsp

ground cumin

1

tsp

fresh garlic,

minced

1/4

cup

orange juice

1

tbsp

lime juice

1

cup

brown rice, as side dish

Fresh veggies, as side dish
Instructions
Spray your slow cooker with nonstick cooking spray.

Place the pork loin in the slow cooker.

In a small bowl, mix all the remaining ingredients.

Pour the herb and spice mixture over the pork loin.

Cover with the lid and set to low. Cook for 4 hours or until internal temperature reaches 150 degrees. Allow the pork to rest for 3 minutes before slicing and serving.

Prepare rice as directed on package.

Prepare fresh veggies.

Serve Slow Cooker Cuban Style Pork Roast with sides of rice and veggies.