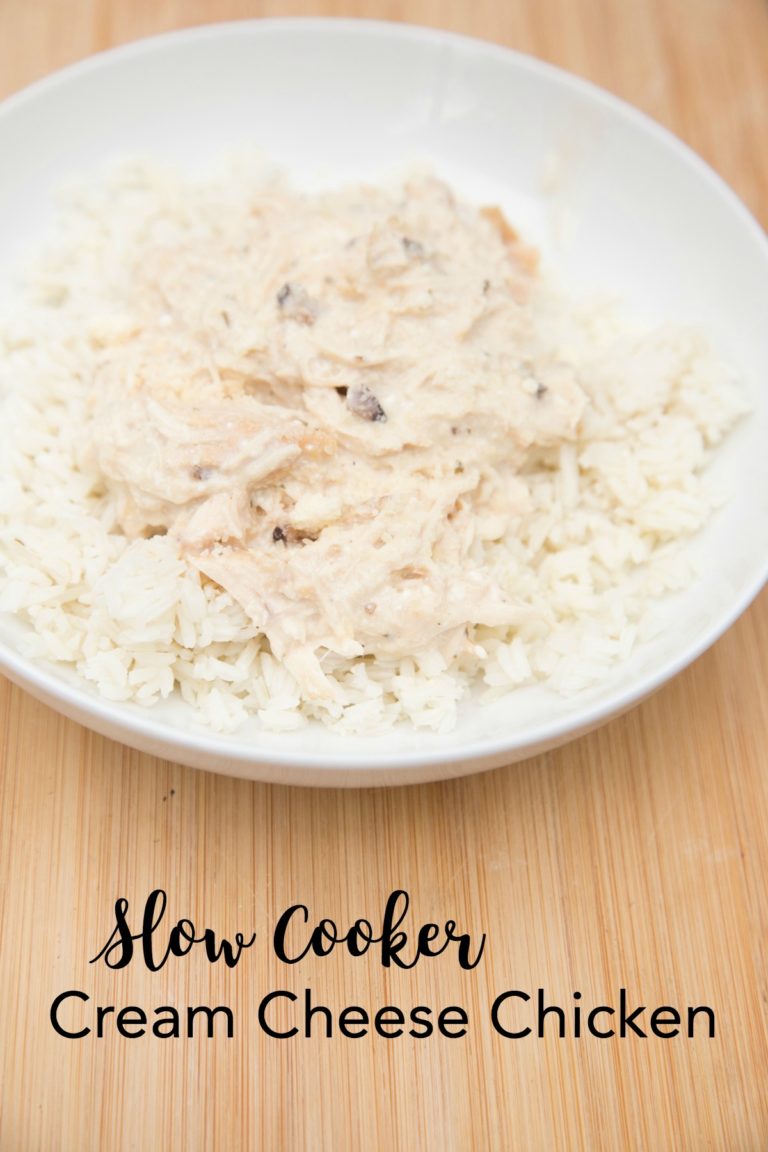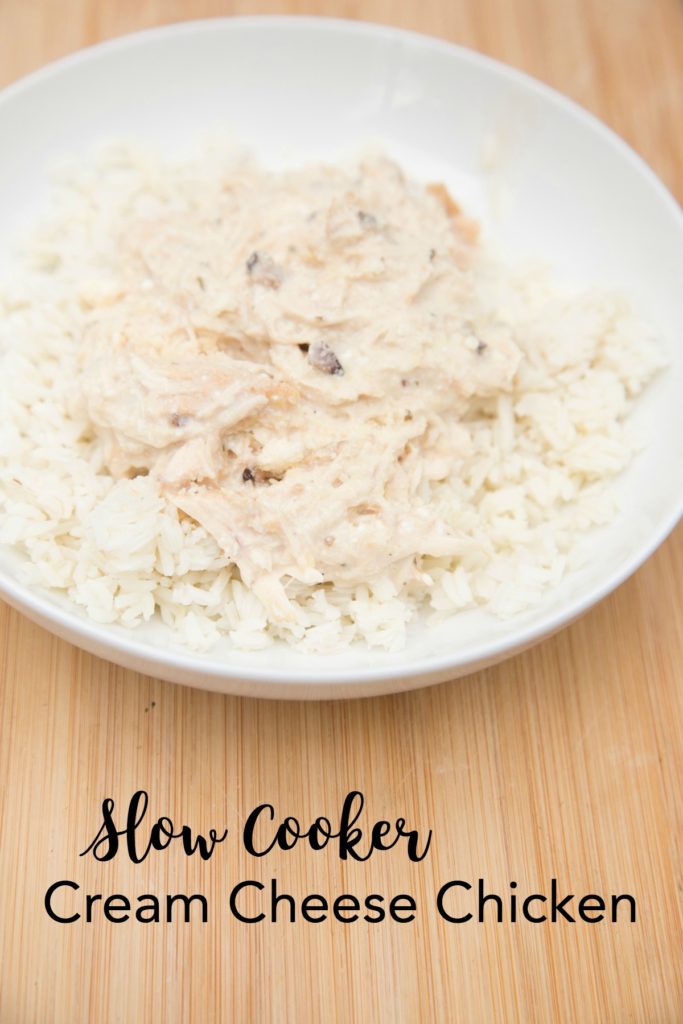 This may look plain from the photo. (White food is hard to photograph…without adding garnishes…that I decided not to add for this one.) This may look simple. What is hard to see in the photo is the amazing amount of flavor loaded into the sauce and soaked into the chicken.
Cream of mushroom + Ranch dressing mix + garlic (as much as you like!) + thicken the creamy sauce with cream cheese.
Divine.
Really, it's fabulous!
Perfect over rice or egg noodles. Would also be a great base for some "cream cheese chicken enchiladas" too. Add to corn tortillas, then pour green enchilada over the top, then top with pepperjack or Monterrey jack cheese.
(Now, I'm making myself drool.)
Seriously, so rich and delicious!
Enjoy!
Don't let the photo fool you, this chicken is full of flavor!
Ingredients
4

small

boneless chicken breasts

Salt and pepper

10

oz

can cream of mushroom soup

1/2

cup

chicken stock

1

packet Ranch dressing mix

1

tsp

minced garlic

8

oz

cream cheese

1

bag

egg noodles or 1 cup rice

Fresh veggies or salad
Instructions
Place the chicken into the slow cooker insert. Season with salt and pepper.

In a small mixing bowl, whisk together the cream of mushroom soup, chicken stock, Ranch dressing mix and minced garlic.

Pour over the chicken. Do NOT add the cream cheese at the start of slow cooking.

Set the slow cooker on low and cook for 8 hours. With 30 minutes left in the cooking cycle, stir in the cream cheese. Stir it well, then close the lid and let the slow cooking cycle finish.

Cook the egg noodles or rice, as directed.

Prepare the salad or veggies.

Serve Slow Cooker Cream Cheese Chicken over noodles with side salad, or with rice and veggies.

FREEZER MEAL INSTRUCTIONS: Add all ingredients except cream cheese and side dishes to plastic freezer baggie. Thaw and add to slow cooker, then add cream cheese at the end of the cooking cycle as directed.