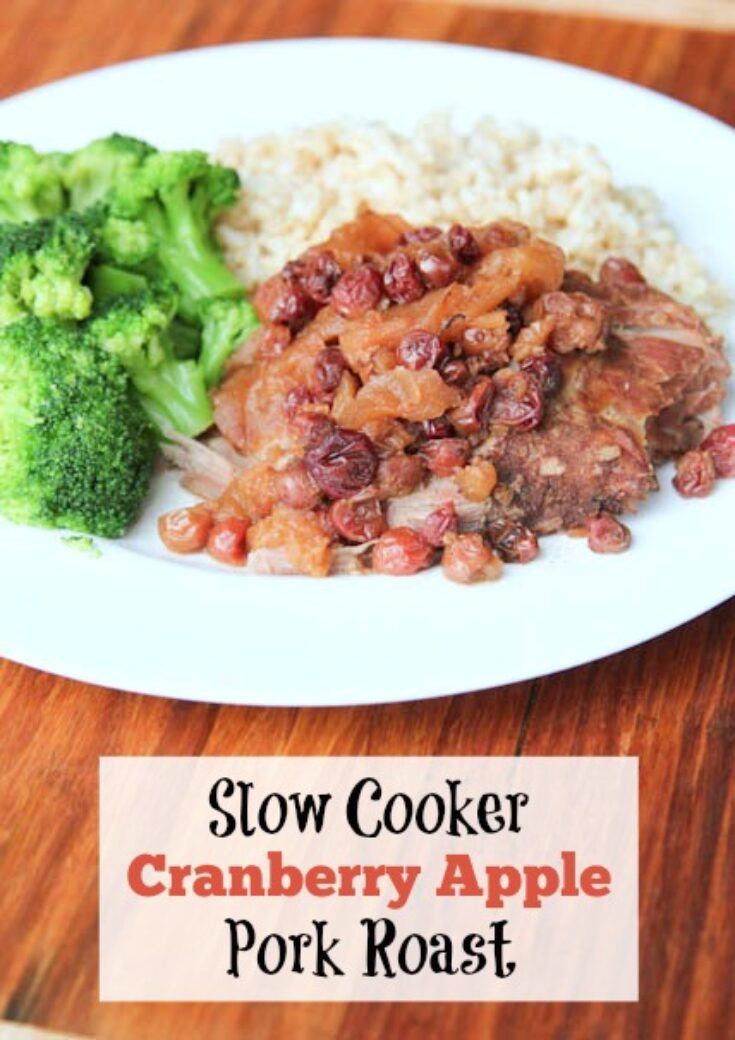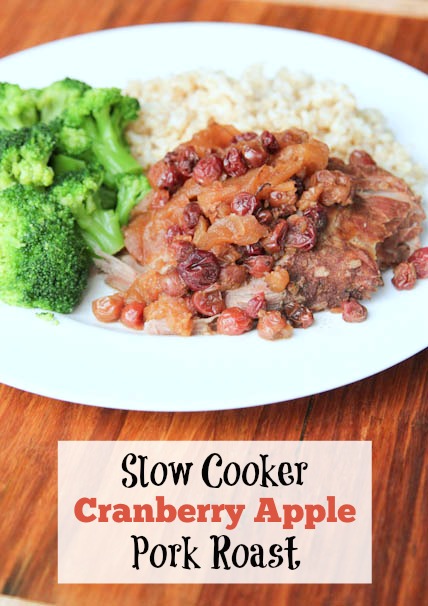 So pork tenderloins were on super sale last week. So I bought one…with the intention of cutting it in half to use for 2 meals. I'd originally thought I would make 2 different meals, but as I was mixing this recipe up…I was completely overcome with the smells of the cranberry sauce and the many holiday memories that came with it. I got out another apple and another can of cranberry sauce and dropped the other half with the mixture in the freezer. We'll have it later this week…on one of our "busy afternoon days" when I just need dinner to be ready to go right at 6 pm.
This is super simple, using ingredients that are in "high season" right now. Please don't pay more than $1 for a can of cranberry sauce. Or for a bag of fresh cranberries. Keep your eyes peeled, you'll find the deals! Apple prices fluctuate wildly, depending on the week and the variety, but I stick to the less than $1/lb varieties.
Note: Recipe written below is for "double portion" – half to eat, half to freeze.
This recipe is doubled so that you can make one, and freeze one!
Ingredients
1

large

pork tenderloin, cut in half

about 2.5 lbs.

Salt and pepper

2

15 oz. cans whole cranberry sauce

3

medium

apples

cored and diced

1

cup

orange juice

1

tsp

ground ginger

1

tsp

ground cinnamon

Side suggestion: Bread or rice
Instructions
Place half of the pork loin in the base of the slow cooker and the other half in a labeled plastic freezer baggie. Sprinkle both with salt and pepper.

In mixing bowl, stir together the cranberry sauce, diced apples, orange juice and spices. Pour half over the pork in the slow cooker and the other half into the freezer baggie.

Set the slow cooker to low and cook for 8 hours. Serve with side of bread or rice.

Freeze the other half, up to 6 months. To use, thaw in the fridge overnight and cook as directed. If partially frozen when you start the slow cooker, that's OK, but you might want to add an hour or two to the cooking time.