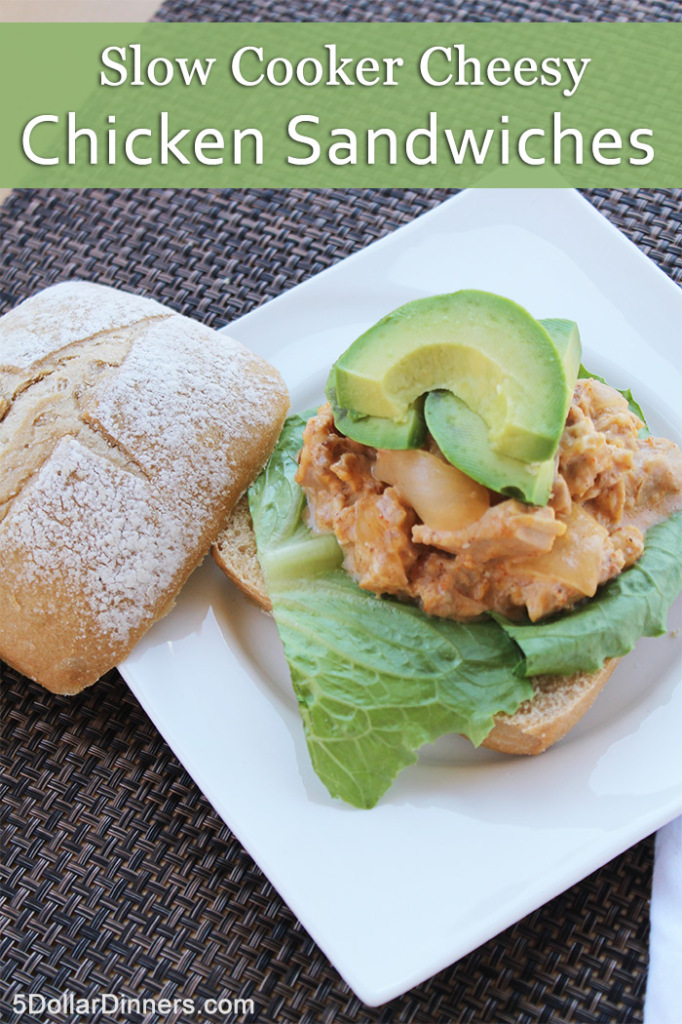 Busy weeknight dinners just got a cheesy makeover!
Not like a silly, cheesy makeover…complete with funny props and faces from a photo booth.
Like a CHEESE-y makeover.
As in queso blanco and cream cheese makeover.
Start these in the morning before a busy day, then come home in time to shred the chicken, mix in the cheese and serve them up…then sit back, relax and watch your family devour them!
Enjoy!!!
Ingredients
2 lbs.boneless skinless chicken thighs, frozen or thawed

3 Tbsphoney

1 tsp apple cider vinegar

2 tsp minced dried onion or cup fresh onions, minced

1 garlic clove, peeled and minced

1/2 tspcayenne pepper, ground

1/2 tspblack pepper, ground

1/2 tspsea salt

1 tspchipotle, ground

1/4 tsp cumin, ground

3 drops liquid smoke

8 oz. queso blanco

8 oz. cream cheese

Bread or rolls for serving

Optional: top with avocados, lettuce etc.
Instructions
Spray slow cooker insertwith non-stick cooking spray. Add the chicken thighs to the base of the slow cooker.

In small bowl, stir togetherthe honey, vinegar, onion, garlic, cayenne pepper, black pepper, salt, chipotle, cumin, and liquid smoke.

Pour sauce over chicken.If frozen, cook on high4 - 6 hours or low for6 - 8 hours. If thawed, cook on high4 hours or low6 hours.

When the chicken is cooked, remove slow cooker from heating element and drain off most of the liquid leaving about 1/2 cup sauce (and the chicken) in the slow cooker.

Use a fork to pullapart chicken pieces in the slow cooker. Add both the queso blanco & the cream cheese to chickenand mix until cheese is completely melted and no lumps remain.

Serve on sandwich rolls with your favorite fixings, like avocado and lettuce!