Learn How to Make a Carne Asada Marinade to Slow Cook
One of the best, most flavorful ways to cook carne asada is in the slow cooker. The time in the slow cooker allows the meat to tenderize, and the acidity of the homemade carne asada marinade adds to the perfectly cooked carne asada.
This Slow Cooker Carne Asada marinade is packed with flavor and everyone will love this recipe.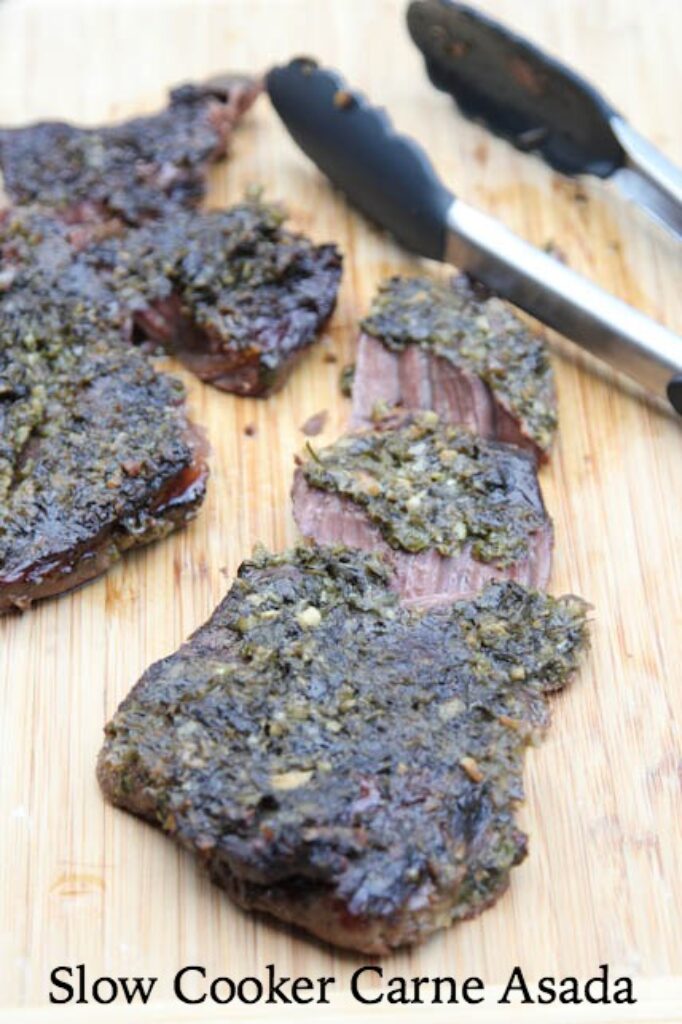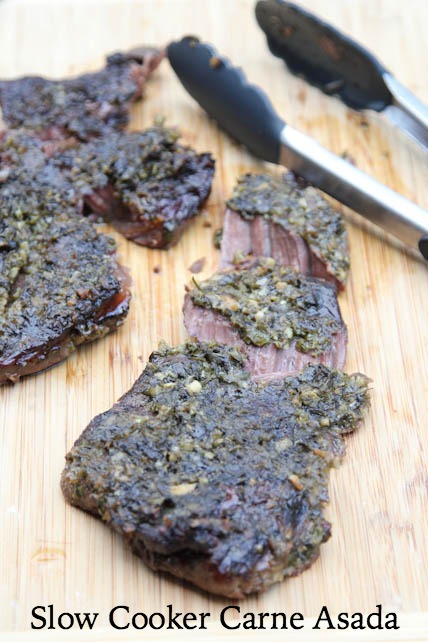 One afternoon every week, my husband and I do a kid swap in the late afternoon for one of my son's weekly eye therapy appointments. Because I'd rather not sit in the waiting room with 3 squirrely little boys, he swings by after he leaves work and picks them up and takes them home. On those afternoons, I generally leave the slow cooker running so that when I get home from the appointment, it doesn't take much thought or energy to get dinner onto the table.
Last week, during the swap I said that dinner was in the slow cooker and to please try not to eat it until we get home. Because I was afraid that the intense, divine smell would tempt him to open up the slow cooker and eat it all up without me.
Have you ever slow cooked a fresh garlic, cilantro, jalapeno combo over beef before?
If not, then you must.
Because the flavor of this beef is about 14x better than it smelled, which I didn't think would be possible.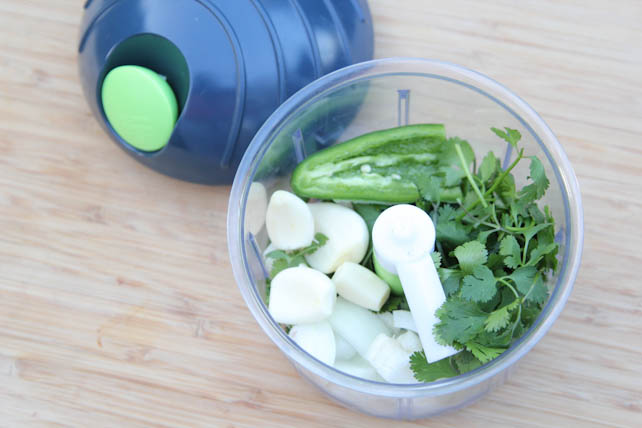 Here's why it smelled and tasted so amazing.
See all of that garlic.
And the cilantro and a bit of heat from the jalapeño.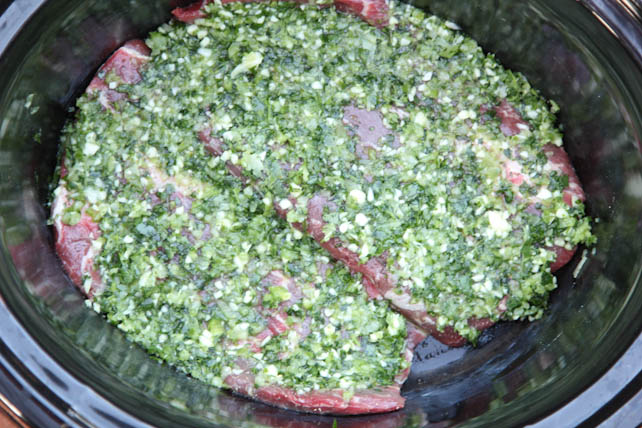 Slather it all over the meat. And be prepared for your home to be filled with an amazing aroma, all day long!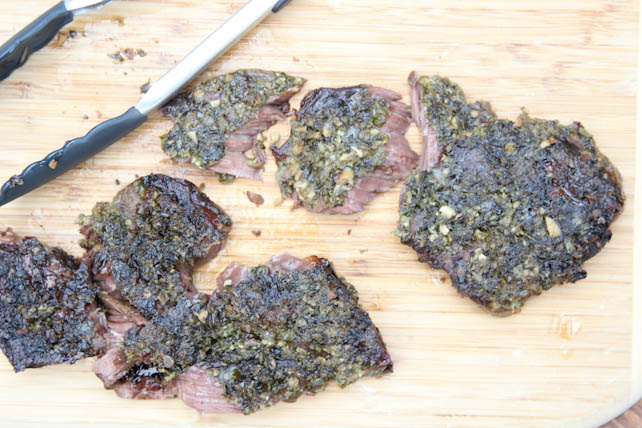 Perfectly tender, perfectly flavored.
You can serve this as is with a side of Tex-Mex Rice & Refried Beans. Or slice it up and serve in tacos. Completely up to you!
Here's the recipe for the beef…enjoy!!!
Perfectly tender, perfectly flavored.
Ingredients
1/2

cup

onion

5

garlic cloves

1

jalapeno

seeded

2

Tbsp

cilantro

chopped

2

Tbsp

olive oil

2 3/4

lb.

flank or skirt steak

Salt and pepper
Instructions
Add the onion, garlic, jalapeo, cilantro and olive oil into a small food processor or food chopper. Grind until makes a paste like spread.

Place the flank steaks in the base of the slow cooker and season with salt and pepper. Spread the mixture on top of the meats.

Set the slow cooker on low and cook for 8 hours.

Carefully remove from the slow cooker, as it will be very tender. Slice and serve with sides, or in tacos.