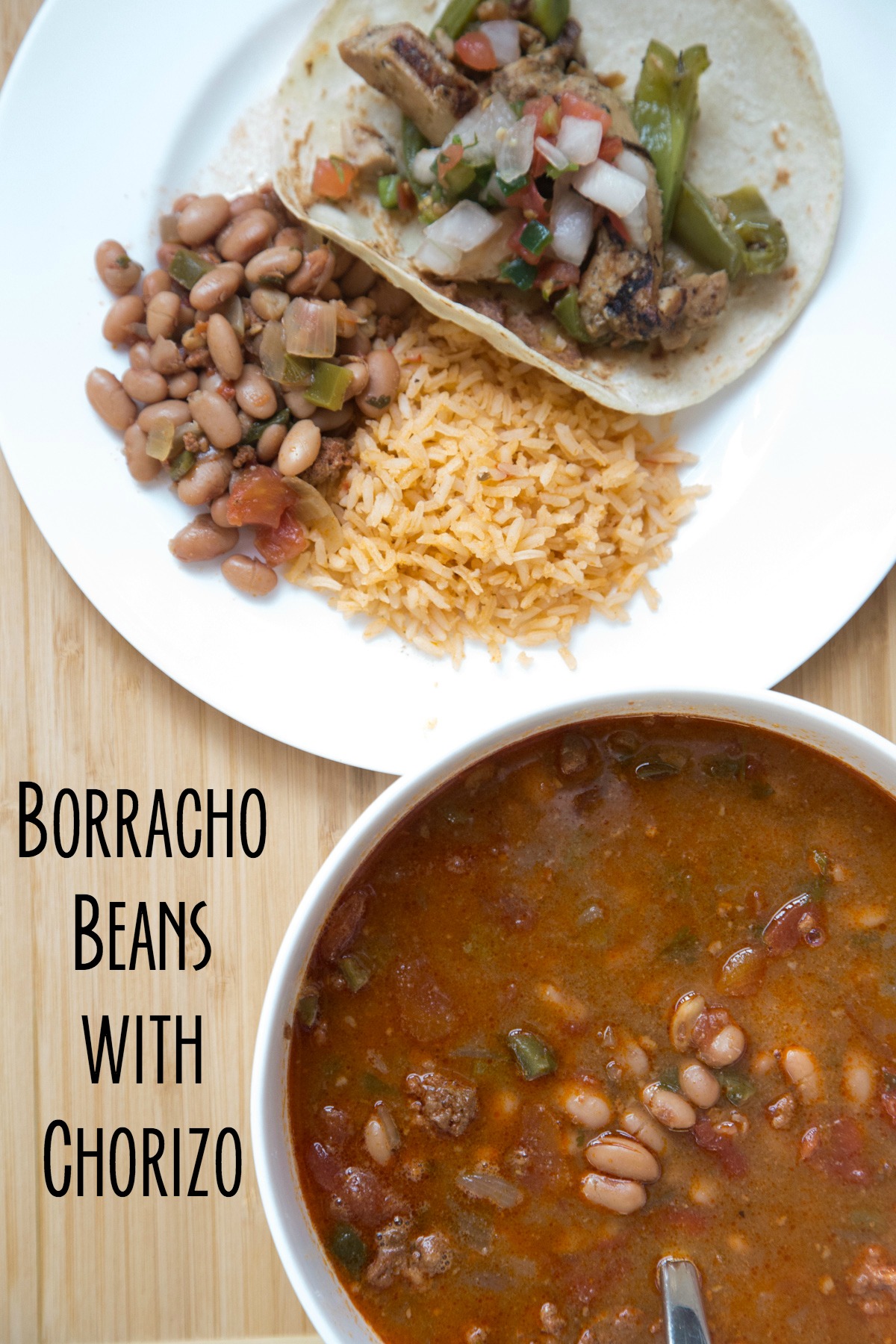 You want to know how I'm planning on surviving the teenage years without spending $8,000 a month of food (yes, I'm exaggerating!)???
This pot of beans right here.
Specifically, I plan on making lots and lots and lots and lots of rice and beans over the years.
Because it's cheap. And it's filling. And all of my boys will polish their plates when they are loaded with tex-mex food.
I can already envision just leaving a pot of beans on simmer in the kitchen all afternoon and evening and they can come and help themselves whenever their hollow leg gets hollow again.
So let's talk about borracho beans.
Once upon a time, I spoke Spanish. (I still know quite a bit!) So when I made these beans the other night, I was really rolling the rrrrrrrr's in the word borracho. The boys were giggling at me and then my husband chimed in with…
"What does borracho mean anyways?"
"Drunk." was my reply.
And more giggles from the other boys, who understand what that means, followed by forced giggles from the younger two, who were just following along.
My husband said, "Seriously? Why are they drunk beans?"
I figured that if he didn't know this, then maybe you don't either.
"Drunk beans" are beans cooked with alcohol. Basically, you take a typical "charro beans" recipe and add some alcohol to make the beans 'drunk.'
There are 2 options to make these beans get buzzed and then drunk…Mexican beer or tequila. (Mexican beers to look out for in your store: Negra Modelo, Dos Equis, Corona, Tecate. If you use tequila, cheap stuff is just fine.)
The alcohol just adds a great depth of flavor, but if you don't wish to include it…the "Charro" beans are delicious too!
Typically, charro beans are made with bacon or ham, but I've made these with chorizo sausage. It has more flavor than bacon or ham…a different kind of flavor. If you can't find chorizo sausage at your store or don't love the spicy/smokey chorizo flavor, use little pieces from 4 slices of bacon instead!
One last note, I used poblano peppers in these beans because they are a milder spicy pepper. (How's the for an oxymoron!) Green peppers would have no spice at all, poblano peppers would have a tiny bit of spice (it's really not that much after they slow cook all day!), serrano peppers a little more and jalapeno peppers even more. Just use whatever pepper you prefer!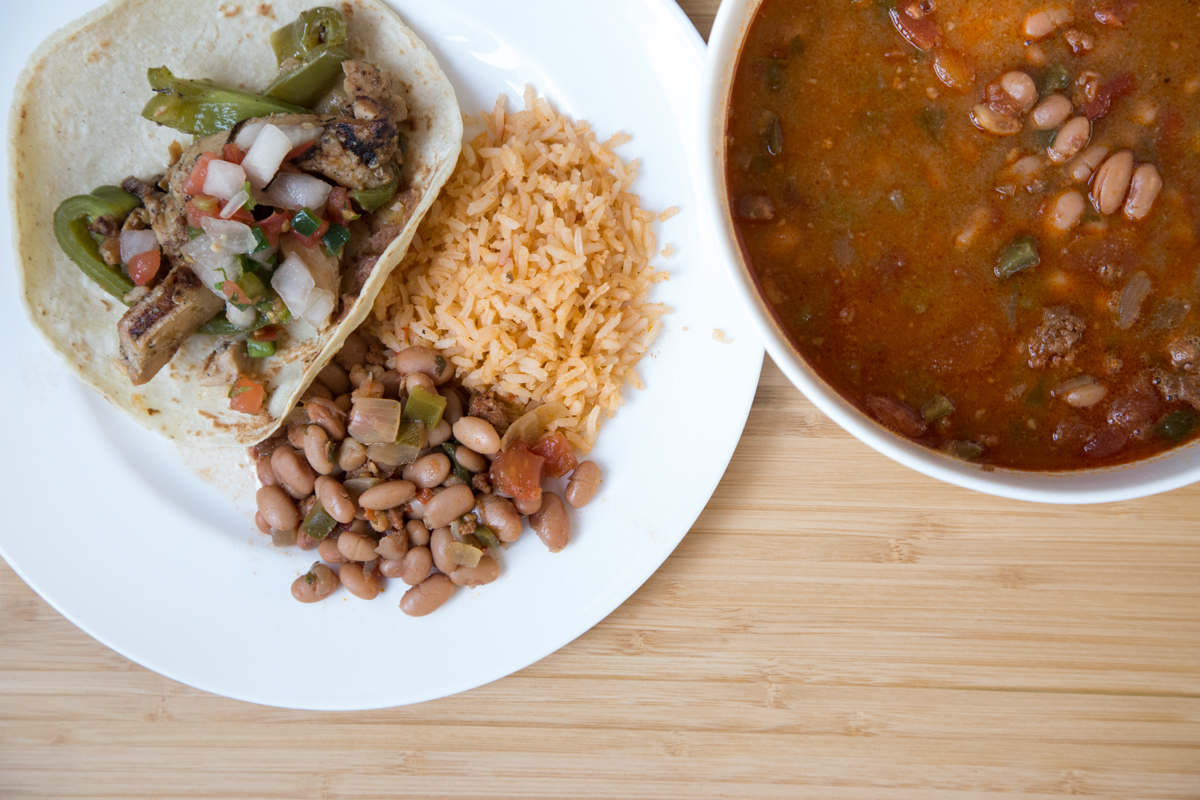 Here's what you look for on the dried beans aisle at your store…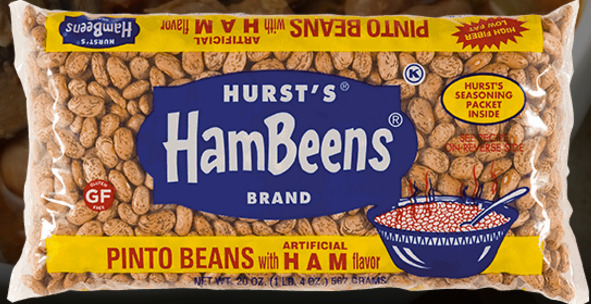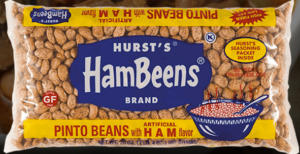 Helpful Resources
Note: I marked this recipe as gluten free. Be sure to read label on the chorizo sausage to make sure there is no gluten in the ingredients!
Only the BEST kind of beans.
Ingredients
1

lb.

Hambeens dried pinto beans

2

poblano or serrano chiles, seeded and chopped

8

oz

Mexican chorizo sausage, cut into small pieces

1

small

white onion, chopped

2

cloves garlic, minced

15

oz

can diced tomatoes

2

cups

chicken stock

1

cup

tequila or Mexican beer, optional

Salt and pepper to taste

Chopped cilantro leaves, optional garnish
Instructions
Soak the beans in a bowl of warm water for an hour, or in a bowl of lukewarm water overnight. Drain and rinse well.

Add the soaked beans, chopped poblano or serrano peppers, chorizo sausage pieces, chopped onion, minced garlic, diced tomatoes (undrained), 2 cups chicken stock plus 5 cups water to your slow cooker.

Stir in the tequila or Mexican beer and add some salt and pepper. Cook on low for 8 hours.

Serve Borracho Beans with Chorizo as side dish with Tex-Mex rice or fajitas or enchiladas or carne asadawhatever else you like to eat with beans!
Disclosure: This post is brought to you by Hurst Beans and their Hambeens dried beans. Recipe and opinions are my own.