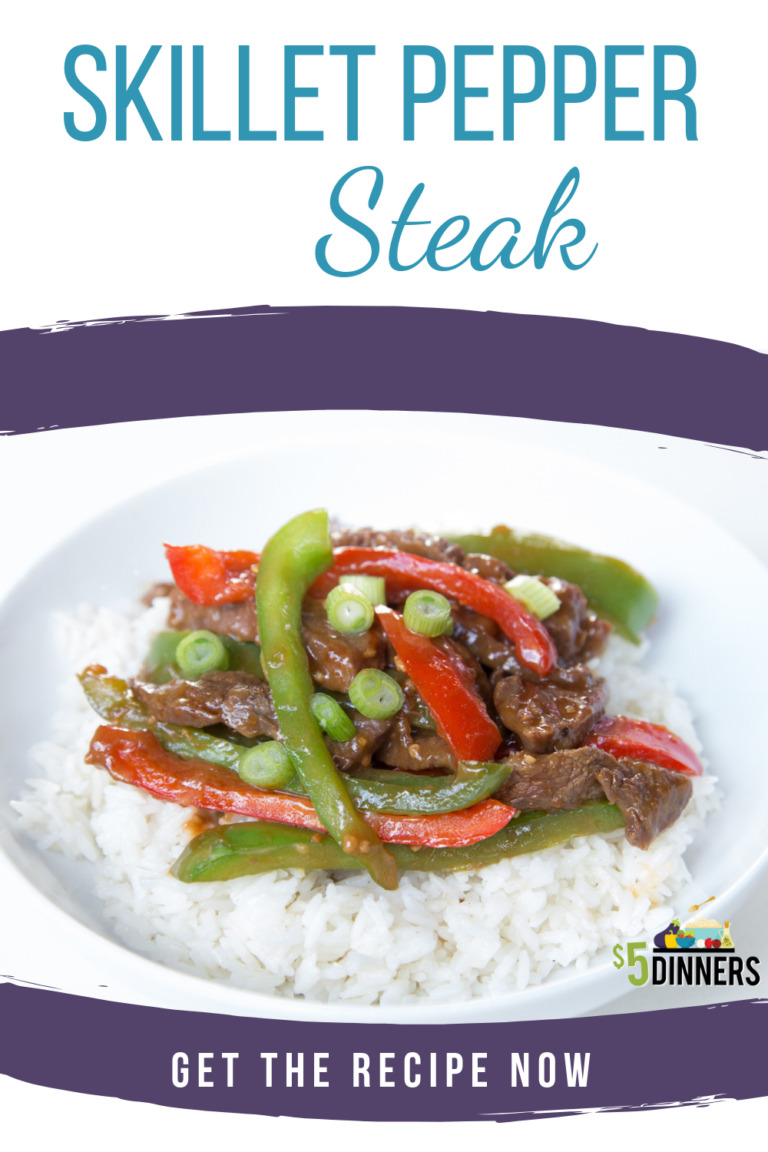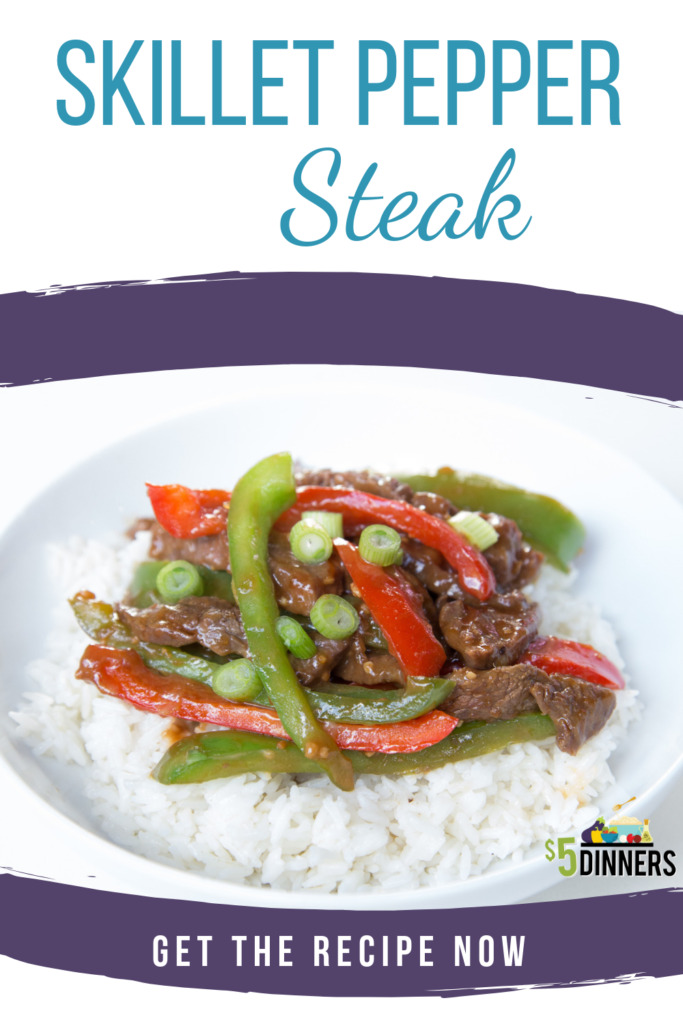 Fakeout takeout at it's finest!
You can use any bell peppers that you prefer – including spicier varieties.
We keep it simple and balanced with red and green bell peppers in this meal.
Also, be sure to read the note about the beef – in case your store doesn't carry pre-sliced beef strips. Enjoy!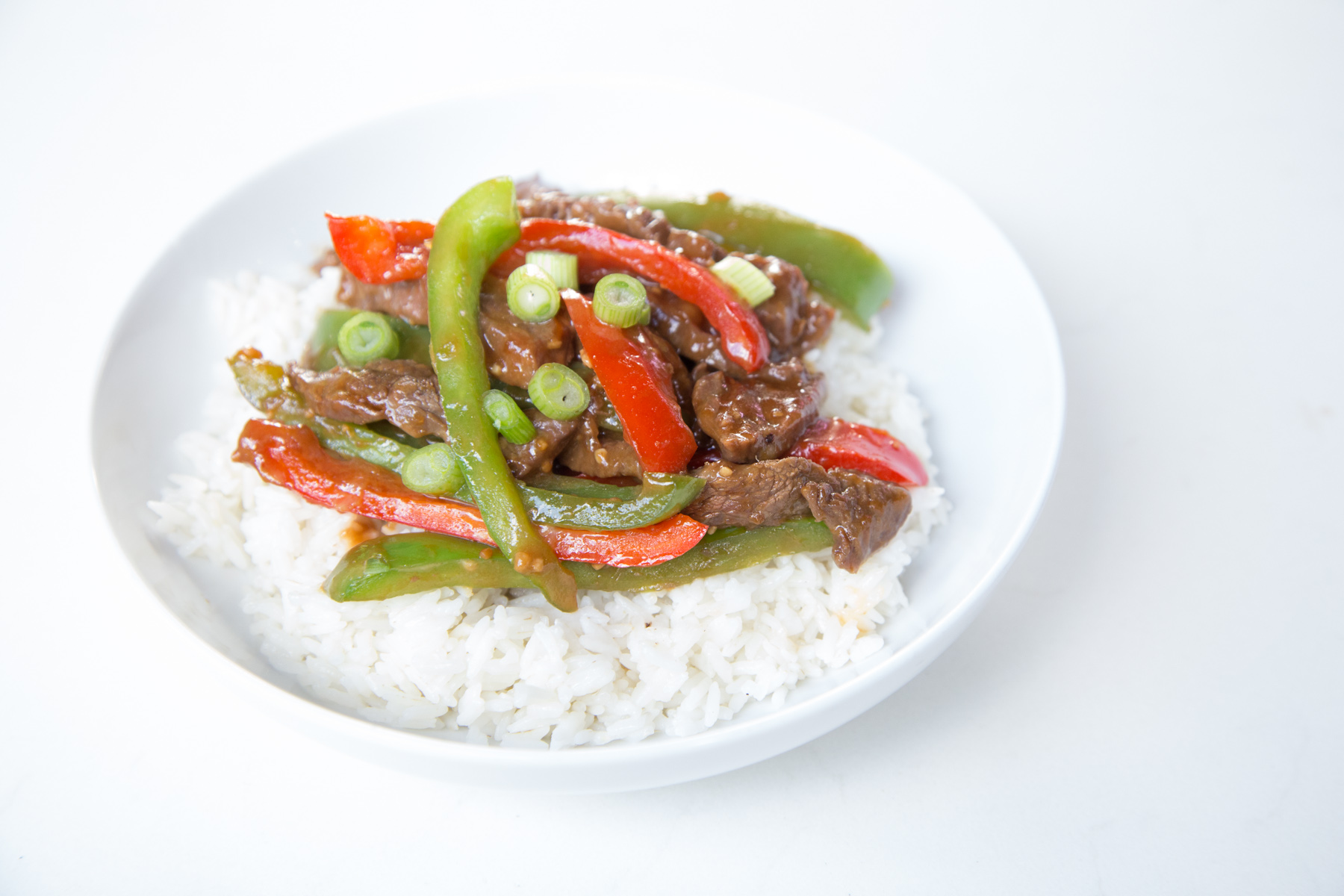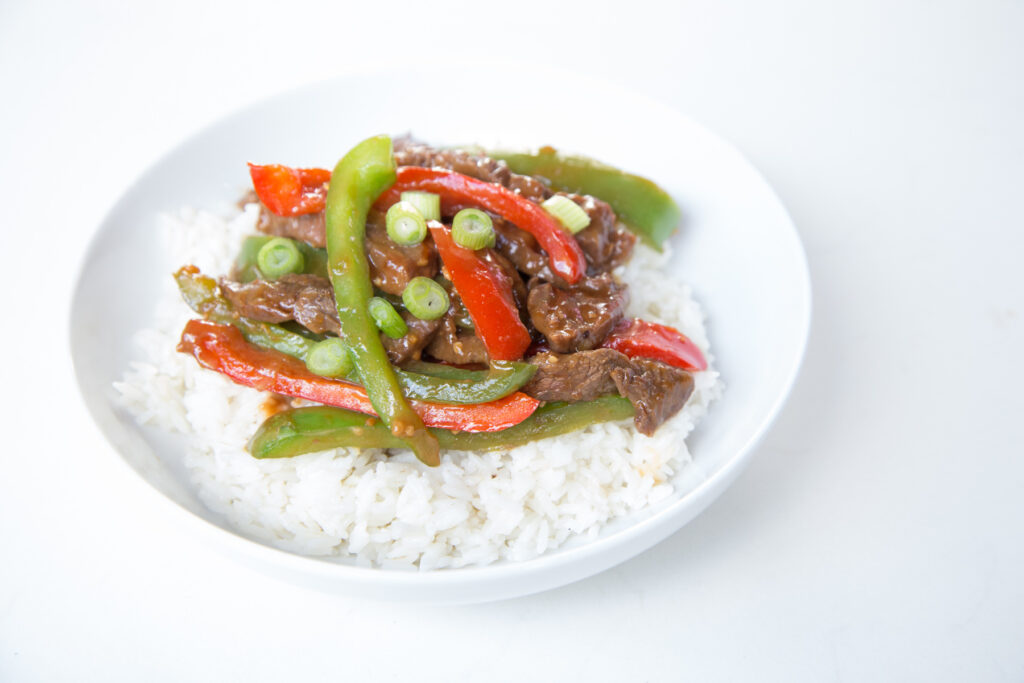 A delightful stir-fry dinner the whole family will love!
Ingredients
1 1/2

lbs.

beef strips for stirfry

1/3

cup

soy sauce

1

Tbsp

sugar

2

tsp

minced garlic

1

tsp

ground ginger

1

red bell pepper

1

green bell pepper

1

Tbsp

canola oil

2

Tbsp

cornstarch

Garnish: sliced green onions

Side: rice

Side: frozen egg rolls
Instructions
If needed, thinly slice the flank steak, slicing across the grain of the meat. Place into shallow dish for marinating.

In a small mixing bowl, whisk together the soy sauce, sugar, minced garlic and ginger. Pour the marinade over the sliced beef and let marinate in the fridge for at least 30 minutes.*

Slice the red and green bell pepper into strips.

Cook rice and egg rolls, as directed.

To a large skillet or wok, heat the canola oil and saute the peppers for 3 to 4 minutes. Remove and place on a plate nearby.

Stir the beef slices and marinade into the same skillet and saute over high heat for 5 to 7 minutes.

Mix the cornstarch with equal amount of water and whisk into the sauce to thicken it. Reduce heat to low and simmer for 5 minutes, while sauce thickens. Stir in the sauteed peppers and combine with the beef and sauce. Garnish with sliced green onions, if desired.

Serve Skillet Pepper Steak with rice and eggrolls.

Note: Look for the pre-cut strips of beef in your grocery store. If you dont find any, purchase a flank steak and slice it across the grain to create beef stir-fry strips.