Ship Wreck Casserole! A delicious vintage recipe from the 1960's!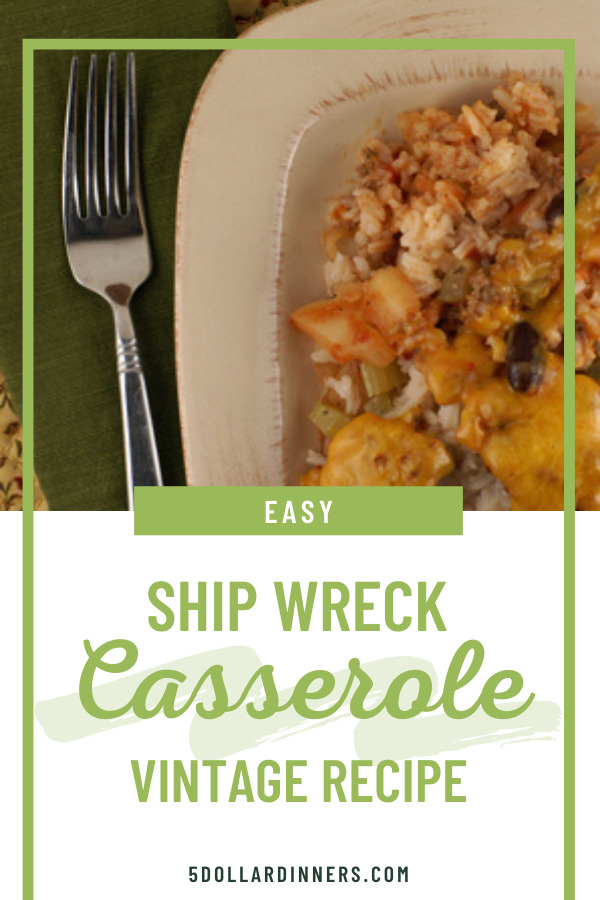 It's Vintage Recipe Week. And all I can think about is my Grammy in the kitchen. I have many a memory of her working hard in the kitchen…working to feeding her brood.
As I made this Ship Wreck Casserole, I could only think about her in 1940. She would have been a teenager, and it would seem that cooking was already an interest of hers. She signed this cookbook with her maiden name. Years before she would become a wife. A mother. A grandmother.
I thought of her in her apron. In her vintage kitchen. With rollers in her hair.
Making this Ship Wreck.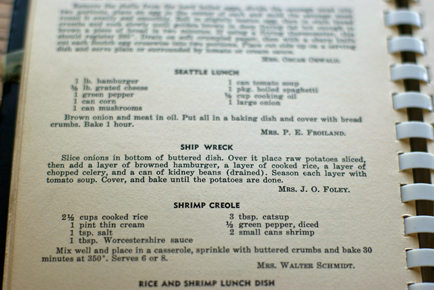 The Original Recipe from her 1940 church cookbook. (Which I am now calling Ship Wreck Casserole.)
Nope…not a lot to work with. No dish size. No specific ingredients amounts.
But, I got this one. I got it!
Shall we…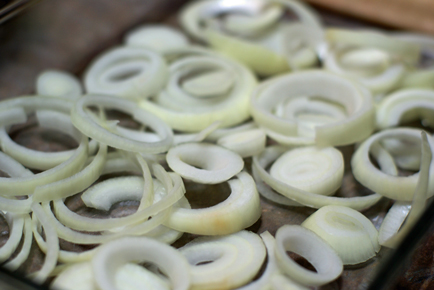 2 onions, sliced into a 9×13 pyrex buttered dish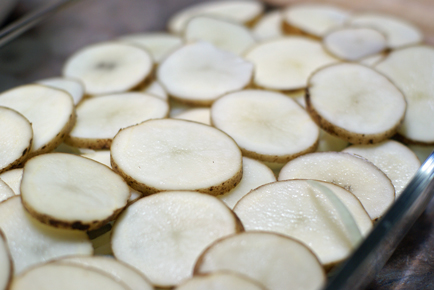 4 medium-ish baking potatoes, sliced 1/8 inch thick. Yes, out of sheer laziness did I not peel them.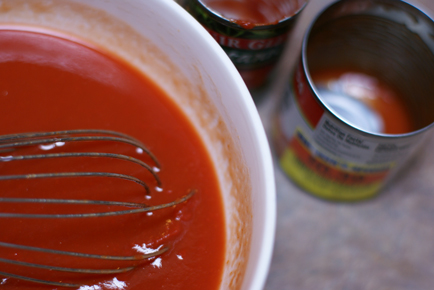 In what could be full retail prices from 1940, $.39 tomato sauce and $.19 tomato paste.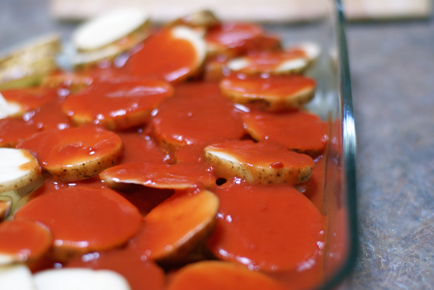 Pour about half the sauce.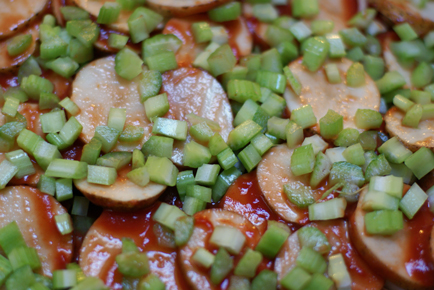 Breaking from the oh-so-detailed recipe here. (Not that it matters!) Added celery and some garlic powder and Italian seasonings.
I decided that it needed some flavor. And it made me wonder if Mrs. J. O. Foley could even find garlic powder and Italian seasonings at the corner store.
Then add 2 cups cooked rice.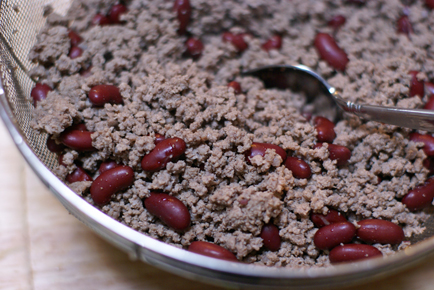 Browned ground beef mixed with can of red kidney beans. (Yes. "Breaking" the recipe again. And I'll likely do it again before the recipe is over.)
I only used a pound, so I took the other pound of ground beef and beans and made it into taco meat by mixing in some homemade taco seasoning and then freezing the meat.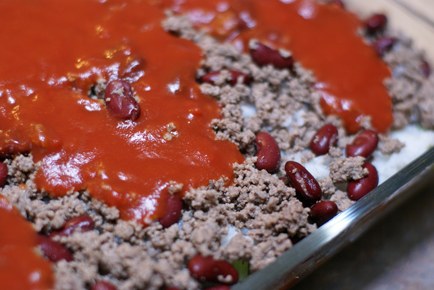 Top with the remaining tomato sauce.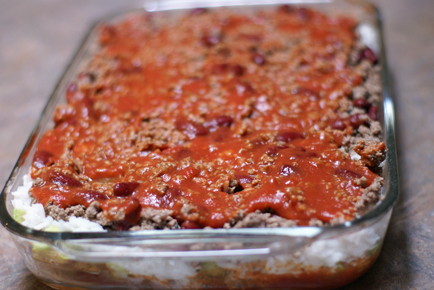 Spread the sauce around with a pastry brush.
Bake covered for 40-45 minutes, or "until potatoes are done."
(Add some shredded cheese if you like. Last time I'll mess with the recipe. Promise!)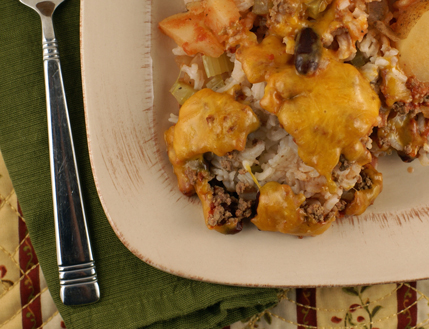 I must say. Mrs. J. O. Foley really knew what she was doing back in 1940.
A surprising YUM on this one!!!
There wasn't much to go on with this Ship Wreck Casserole recipe, just a few lines in my grandma's 1940 cookbook. Here's how I made it, and yes - the end result was delicious!
Ingredients
2

small yellow onions

sliced

4

medium baking potatoes

scrubbed and sliced

16

oz

can tomato paste

1 8

oz

can tomato sauce

2

celery stalks

chopped

1

tsp

garlic salt

Few dashes pepper

2

cups

cooked rice

3/4

lb.

ground beef

browned

1 15

oz

can red kidney beans

drained

1

cup

shredded cheese
Instructions
Place the sliced onions into a 9x13 baking dish. Top with potato slices.

In a mixing bowl, stir together the tomato sauce and the tomato paste plus 1 paste cans worth of water. Pour half of the tomato sauce over the potatoes and onions.

Sprinkle the chopped celery over the top. Season with garlic salt and some pepper.

Spread the cooked rice over the top of the celery and seasonings.

Combine the browned ground beef and red kidney beans in a mixing bowl, then top with the remainder of the tomato sauce. Spread the sauce over the entire dish with a pastry brush. Top with shredded cheese. Cover tightly with foil.

Bake at 350 for 40-45 minutes, or until potatoes are done.

Serve as is, or with side of corn or green beans.