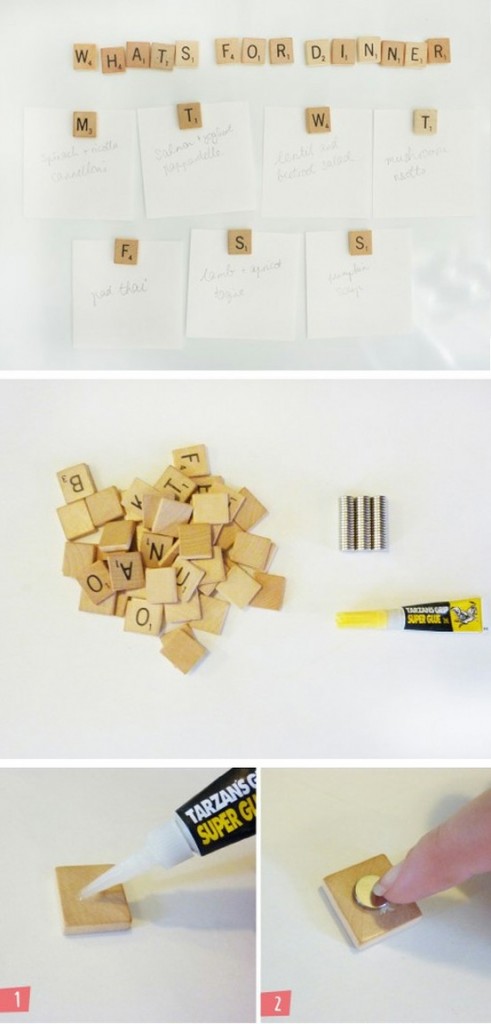 Because I love Scrabble.
And because there are very few people who can beat me at "Speed Scrabble."
(For those who don't know…"speed scrabble" is like Bananagrams, using scrabble tiles.)
And because integrating what you love into your organization is important too.
This might work with the magnetic tape…although I'm not sure how well the tape side would stick to the wood?!?