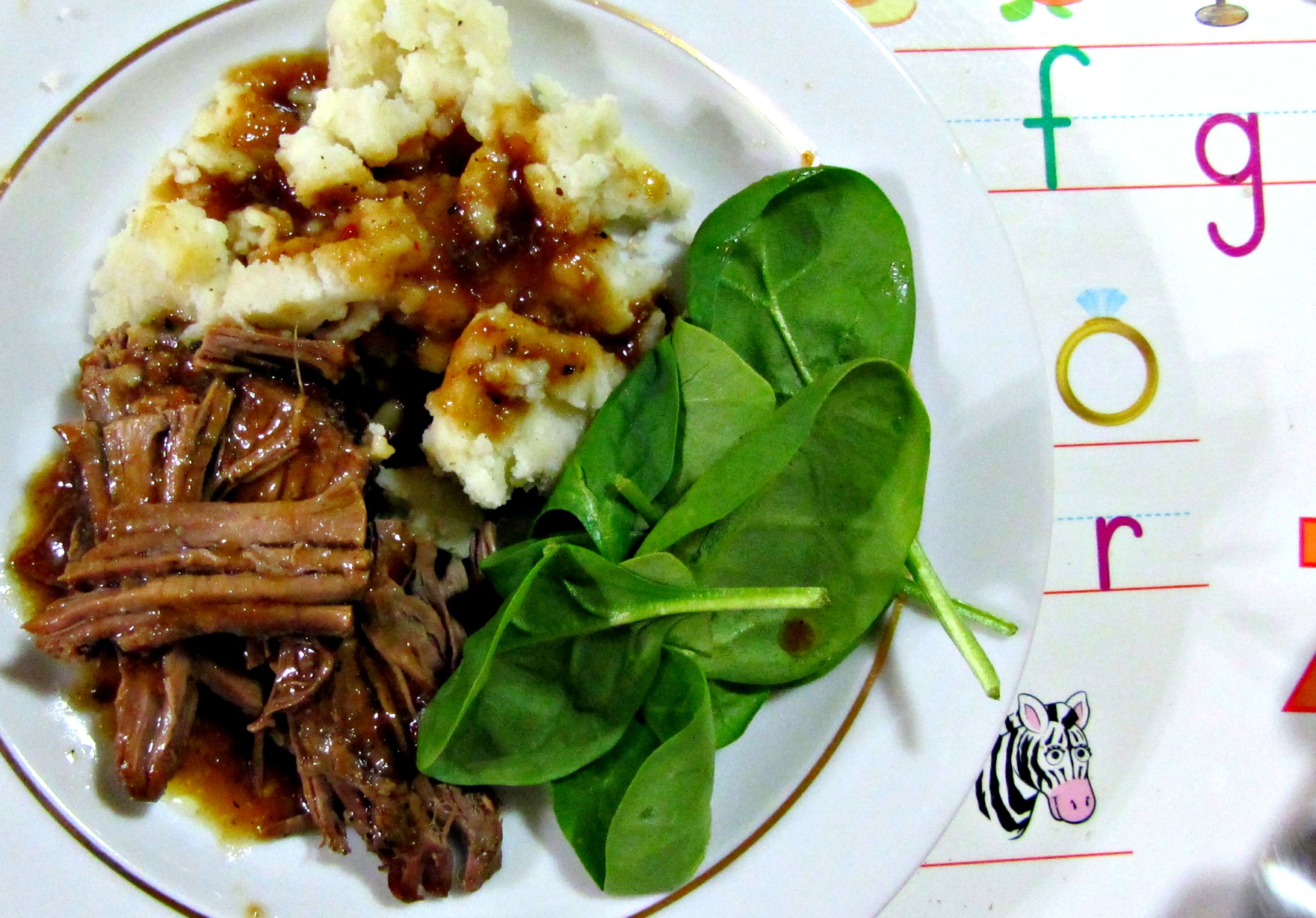 When beef roasts go on sale I always make sure to pick one up to make this delicious roast. It's incredibly simple, allergy friendly, and sure to please your family.
This recipe takes a little bit of forethought as it takes a few hours to roast, but it's worth it. As it cooks, it makes a lovely gravy that you can pour on some mashed potatoes when you serve up dinner.
Saucy Roast Beef

Yield – 8 servings

Preparation Time – 15 minutes

Cooking Time – 4 hours

Ingredients

4 lbs. beef roast, whatever cut is on sale is fine
1 tablespoon olive oil
3/4 water
1 packet Zatarain's Cajun Brown Gravy Mix (or sub a homemade gravy mix)
1 packet Italian Dressing Mix (or sub a homemade mix)
1/2 teaspoon garlic powder
1/2 teaspoon onion powder
1/4 teaspoon pepper
2 teaspoons parsley

Directions

Preheat your oven to 325F.
In a dutch oven, heat up the olive oil over medium high heat.
Sear the roast on all sides until browned.
Fill a measuring cup with the water and then add in all of the packets and spices. Mix it well.
Pour water mixture over the top of the roast.
Pop the roast in the oven for 4-6 hours. You'll know it's done when it simply falls apart at the touch of a fork. If it hasn't made it to that point, roast it a little longer and check again.

You could also, if you need to, put all of the ingredients in a crock pot in the morning and let it cook all day on low. Pop some potatoes in there as well and you'll have most of a dinner when you get home from work.