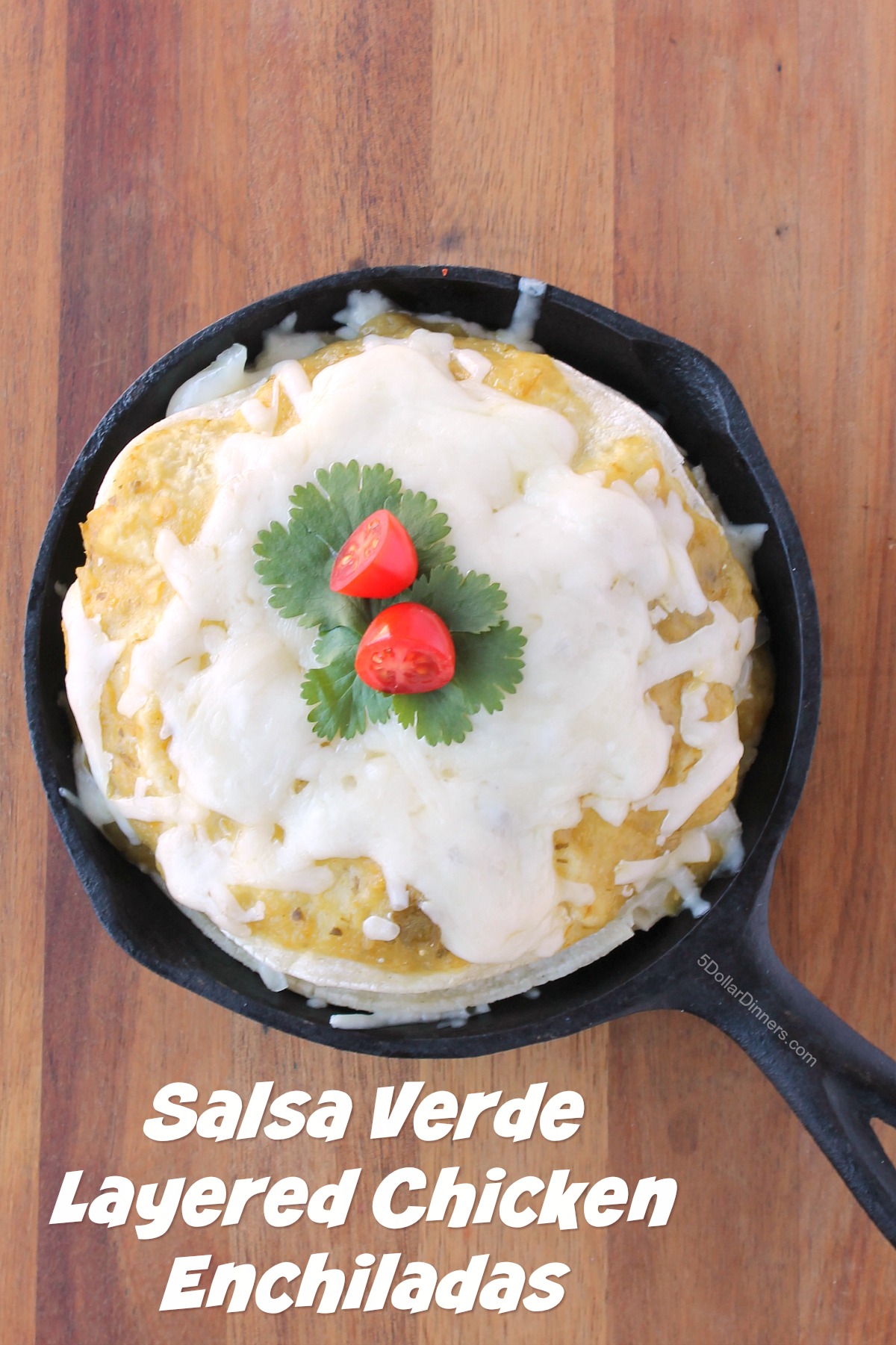 Holy yumness! Yummy, yummy, nummy, yumness!
I adore the salsa verde flavor…it's the perfect tangy green salsa with just a tiny bit of "zip" and "zest." If you've never cooked with salsa verde…it is not spicy. On a "Thai food restaurant scale of spice, it's a negative 3. That makes it not really spicy at all. It has a tiny bit of zip and zest, like I said. But it's not "spicy" and won't make you want to pour a gallon of sugar onto your tongue after eating a bite.
(Did you know that if you add a little bit of sugar to your tongue after eating salsa, it "tames" the sting from the heated spicyness? Try it, it works!)
This recipe could easily be doubled and made in a 9×13-inch baking dish. If I were making this…I would "quadruple" it and make 2 – 9×13's worth…one to eat now and another to put in the freezer.
Freezer Friendly Notes: To freeze this dish, there are 2 options:
Assemble it in a disposable, freezer safe foil tray and before baking it, add foil to the top, label it and put it in the freezer.

Assemble it in a

disposable, freezer safe foil tray

and bake it as directed. Let it cool completely before coking with foil, labeling and adding to the freezer.
To Thaw and Reheat: Put it in the fridge overnight and then bake uncovered as directed. If partially frozen when it's time to bake it, you'll want to bake for 10-15 minutes with the dish covered, then continue baking uncovered another 15-20 minutes, or until warmed through.
Check out the my brand new freezer cooking meal plans at FreezEasy.com!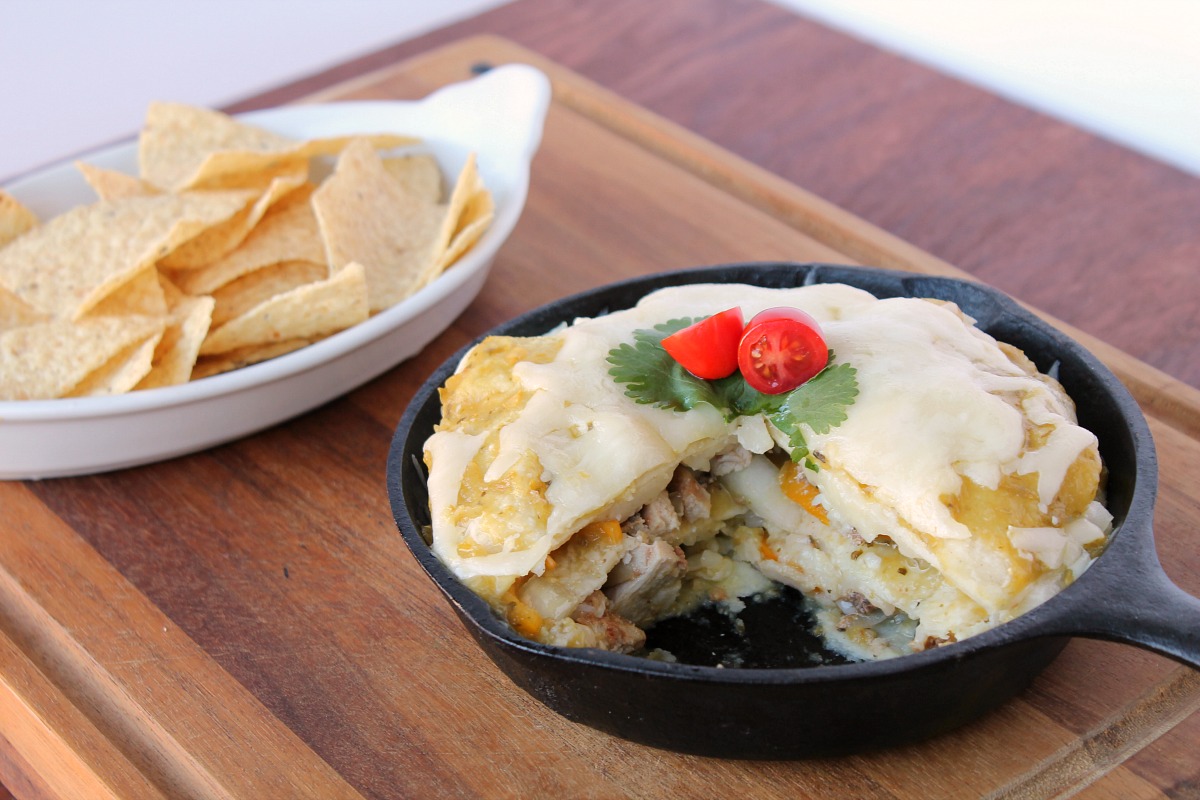 Ingredients
8

oz

salsa verde

12

corn tortillas

2

cups

cooked chicken, chopped or shredded

1/2

onion, diced

1/2

yellow bell pepper, sliced

8

oz

shredded Monterey Jack cheese

Garnish: sour cream, chopped cilantro

Fresh veggies as side dish
Instructions
Preheat oven to 350F.

In an oven safe 8x8 or 9x9-inch baking dish, place 2 tablespoons of verde sauce in the bottom and spread around.

On top of the sauce layer, cover with a few corn tortillas. You might need a few to overlap each other to cover the bottom of the pan.

Top with 1/3 of the sauce, 1/2 of the chicken, 1/2 of the onions and peppers, and 1/3 of the cheese.

Repeat with another layer of tortillas, 1/2 of the remaining sauce, all of the remaining chicken, onions, and peppers, and 1/2 of the remaining cheese.

Finish with a layer of tortillas topped with the remaining sauce and cheese.

Bake in the preheated over for 15 to 20 minutes, or until cheese is melted and casserole is heated through.

Serve Salsa Verde Layered Chicken Enchiladas, warm with cilantro and sour cream garnish.