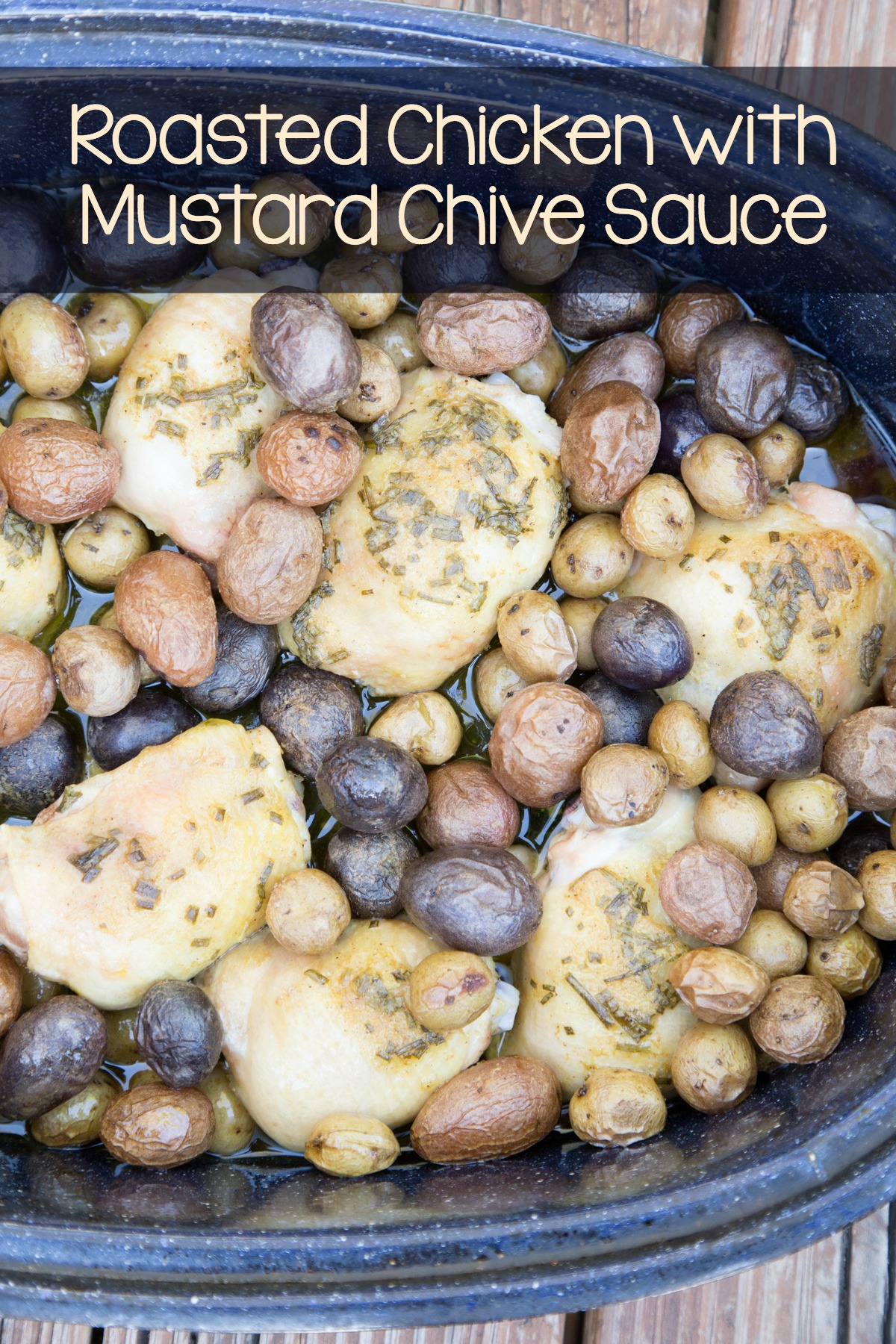 If you're growing herbs and chives, you must make this.
If you're thinking about starting an herb garden, now is the time to get it started. Be sure to add chives to the list.
If you're just not that into gardening, grab a packet of fresh chives from the produce section. Or you could use the freeze dried chives on the spices aisle too.
However you want to get your chives is up to you…but you must.add.this.to.your. menu soon!
I realize it's summer and you don't want to be heating up the kitchen, but this is a perfect dinner for those feeding meat and potatoes guys…but also looking for a fresher, springy-er taste to those meat and potatoes meals.
I'm totally crushing on these tiny potatoes lately too. Because they are easy. And the kids like them. Even the ones that are the "wrong color."
Mom, why are these potatoes purple?
Here's how this meal goes down…place chicken in the pan. Toss potatoes in the pan. Make sauce. Pour sauce on top. Roast.
Easy-peasy-easy-peasy.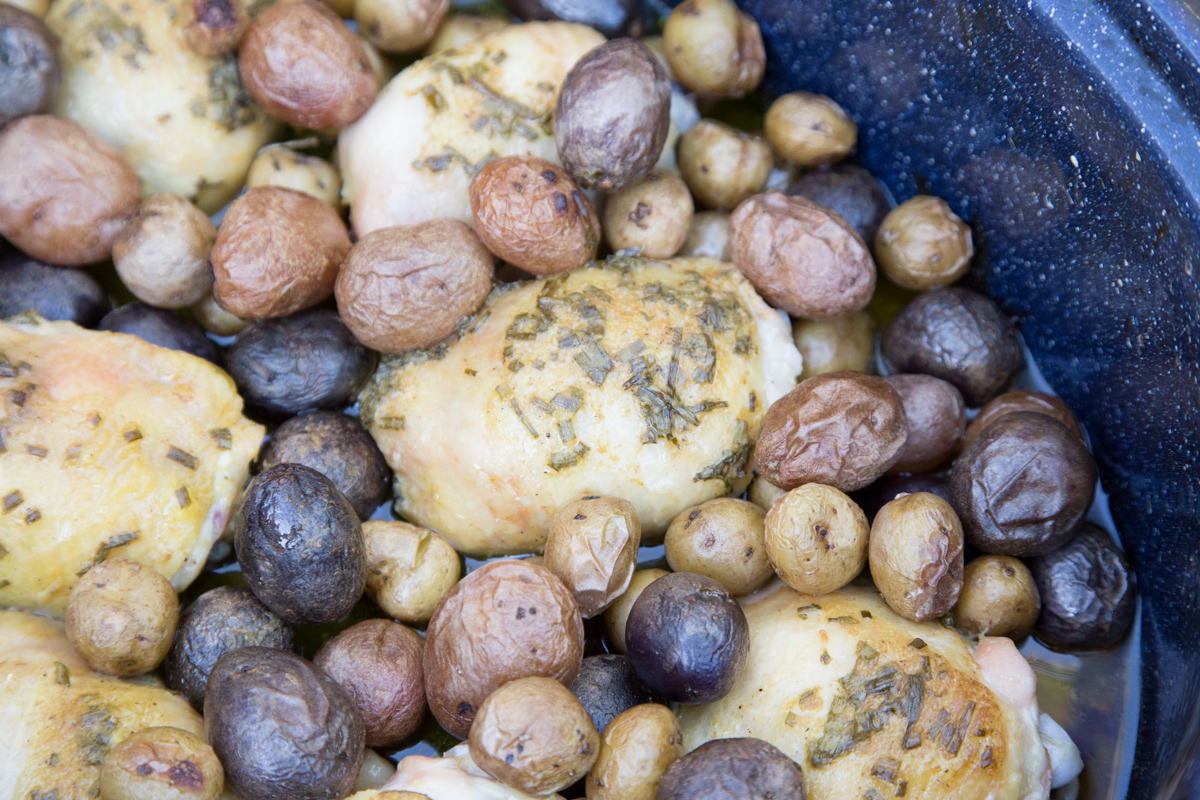 Such a great, fresh and "light" tasting meat and potatoes meal for the spring or summer!
Ingredients
2-3

lbs

bone-in chicken thighs (10 to 12 pieces)

2

lb.

bag baby potatoes

1/4

cup

olive oil

3

Tbsp

Dijon mustard

1

tsp

vinegar

1

tsp

garlic powder

3

Tbsp

chopped chives

Salt and pepper to taste

Fresh veggies, as side dish
Instructions
Preheat oven to 400 F. Spray a roasting pan or large baking dish with non-stick cooking spray.

Place the chicken thighs in the base of a roasting pan or large baking dish. Add the baby potatoes around the chicken.

In a small mixing bowl, whisk together the olive oil, Dijon mustard, vinegar, garlic powder, chopped chives. Pour over the chicken and potatoes. Season with salt and pepper.

Roast in the preheated oven for 45 to 55 minutes, or until chicken is cooked through and potatoes are soft.

Prepare veggies.

Serve Roasted Chicken with Mustard-Chive Sauce, potatoes and veggies.