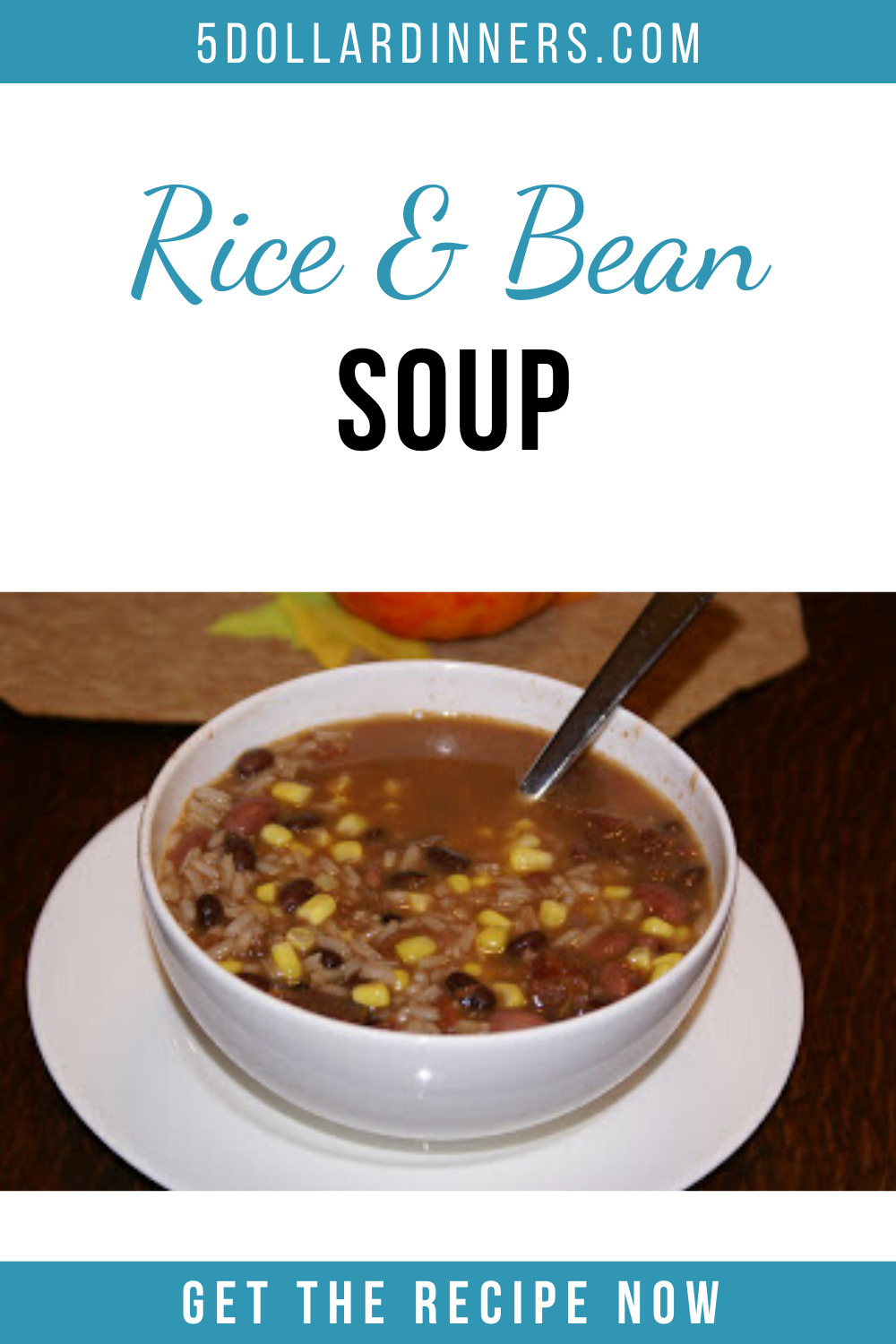 On to the soup…Rice and Bean Soup…aka "Cupboard Soup," as in use what you've got in the cupboard…aka "Oops, don't have any split peas, so can't make split pea soup Soup"…So, yes I am not prepared for this one! Totally thought there were split peas in the cupboard, but there weren't, so we improvise…
The perfect way to use ingredients in your pantry!
Ingredients
1

cup

red beans

1

cup

black beans

1

cup

uncooked rice

15

oz

can of diced tomatoes, no flavoring

8

oz

can tomato sauce

3

cloves garlic, smooshed not crushed

2

tbsp

extra virgin olive oil

Salt and pepper, to taste

Lots of water...Start with 6 cups and add as necessary

8

oz

Cascadian Farm Organic frozen corn

2

HUGE sweet potatoes
Instructions
Rinse beans and soak overnight.

Forgot to soak em overnight. Put them in a sauce pan and cover with water. Bring to a boil. Turn off and let soak 1-2 hours.

Drain water, add new water and cook. Cook 2 cups of beans enough water to cover + 2 inches. Bring to a boil and then reduce heat and cook on medium for 1.5-2 hours, or until beans are soft.

Add garlic, tomatoes, salt and pepper when you first start cooking the beans. About 2 minutes before beans are done, add 1 cup rice. Add more water if you need to, as the rice will soak up about 2 cups of water.

Cook corn as directed on package.

Bake sweet potatoes (don't forget to slit/pierce them!) at 350 F for 1 hour in baking dish with 1/4 inch of water, and covered with foil. Makes for a delicious, sweet and mushy sweet potato!

Options...add taco seasoning (I did not!), add corn in with the soup (I wanted the boys to eat their veggies, and figured they would prefer them out of the soup!), replace diced tomatoes with "tomatoes and green chiles" to give the soup some kick.

Replace corn with diced potatoes...the possibilities are endless! I just used what I had in the cupboards 🙂

Did I mention how I love simmering soups because they add a little humidity to the otherwise dry and stale air!