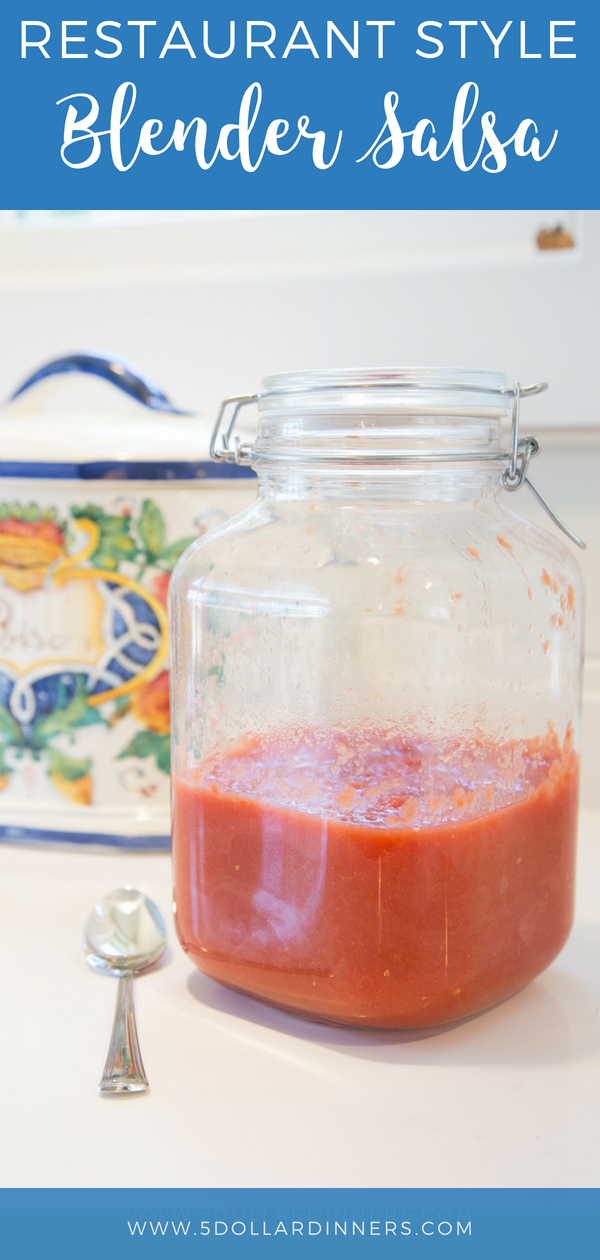 I'm a salsa nerd. I judge (and choose) which TexMex restaurants we dine at, based on their salsa alone.
(Being in San Antonio, there are LOTS of options and I am not alone in my salsa snobbery!)
When my mom made this for me and said it was from her favorite TexMex restaurant in North Dakota (where she grew up), my eyes ROLLED.
Like…no way, why do you love this salsa so much? How can a salsa from Grand Forks be any good? (Stereotypical, I know.)
Then I had a bite…more like a scoop.
And then another.
And another.
I was hooked.
And had to take back my eye roll.
It's GOOOOOOOOOOOD.
I think because it's simple. Really simple.
Please read the directions closely, you don't want to over-blend!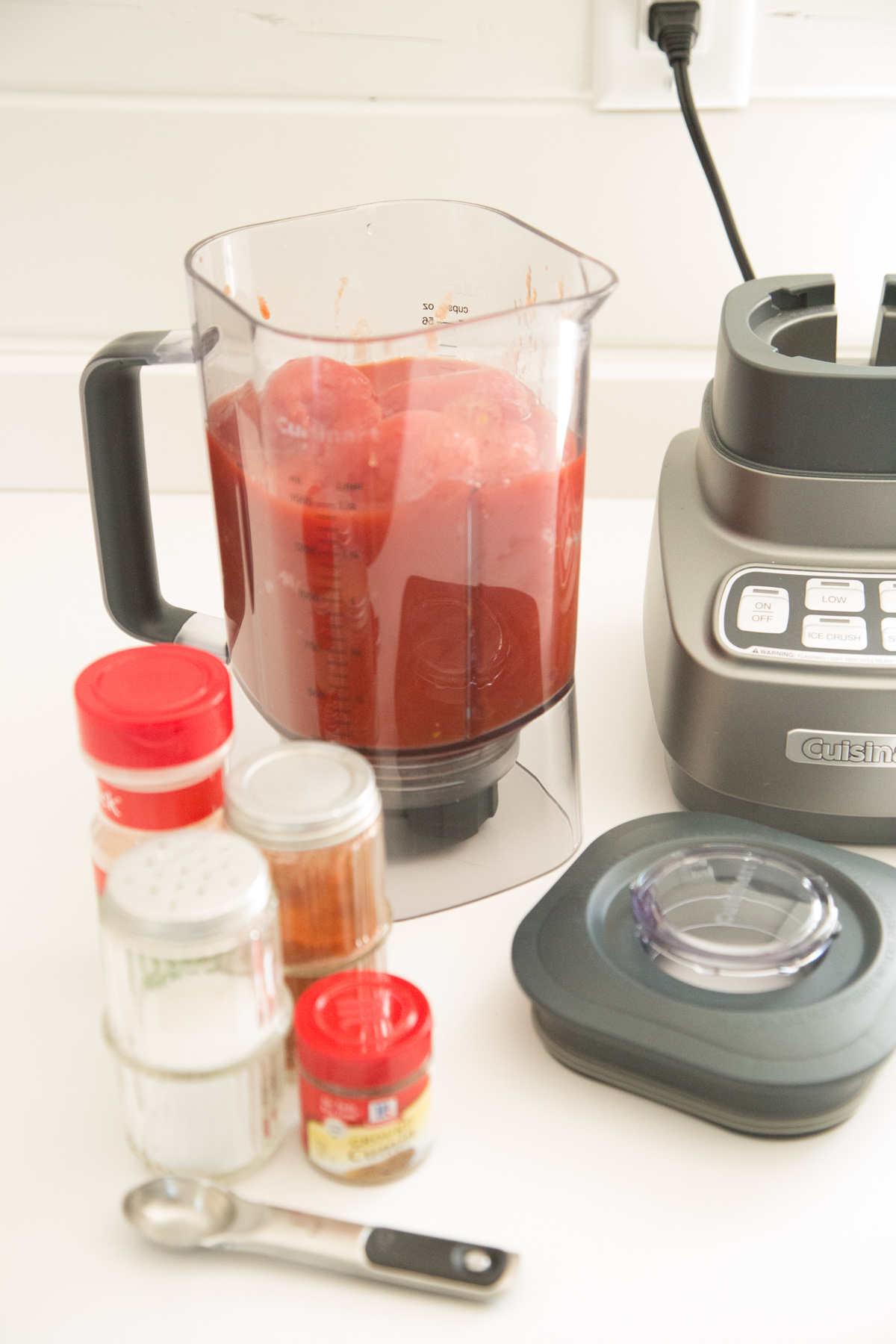 This is it.
(This is a double batch shown and makes 6-7 cups!)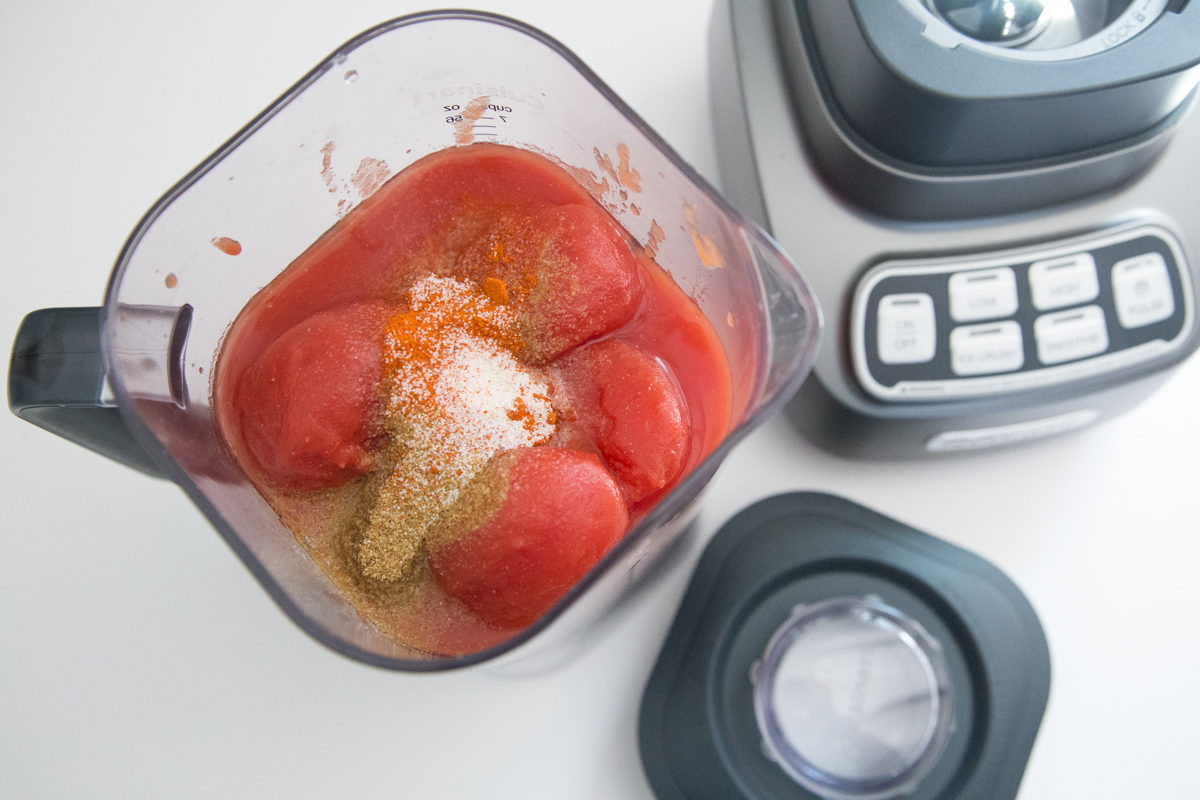 Tomatoes and some spices.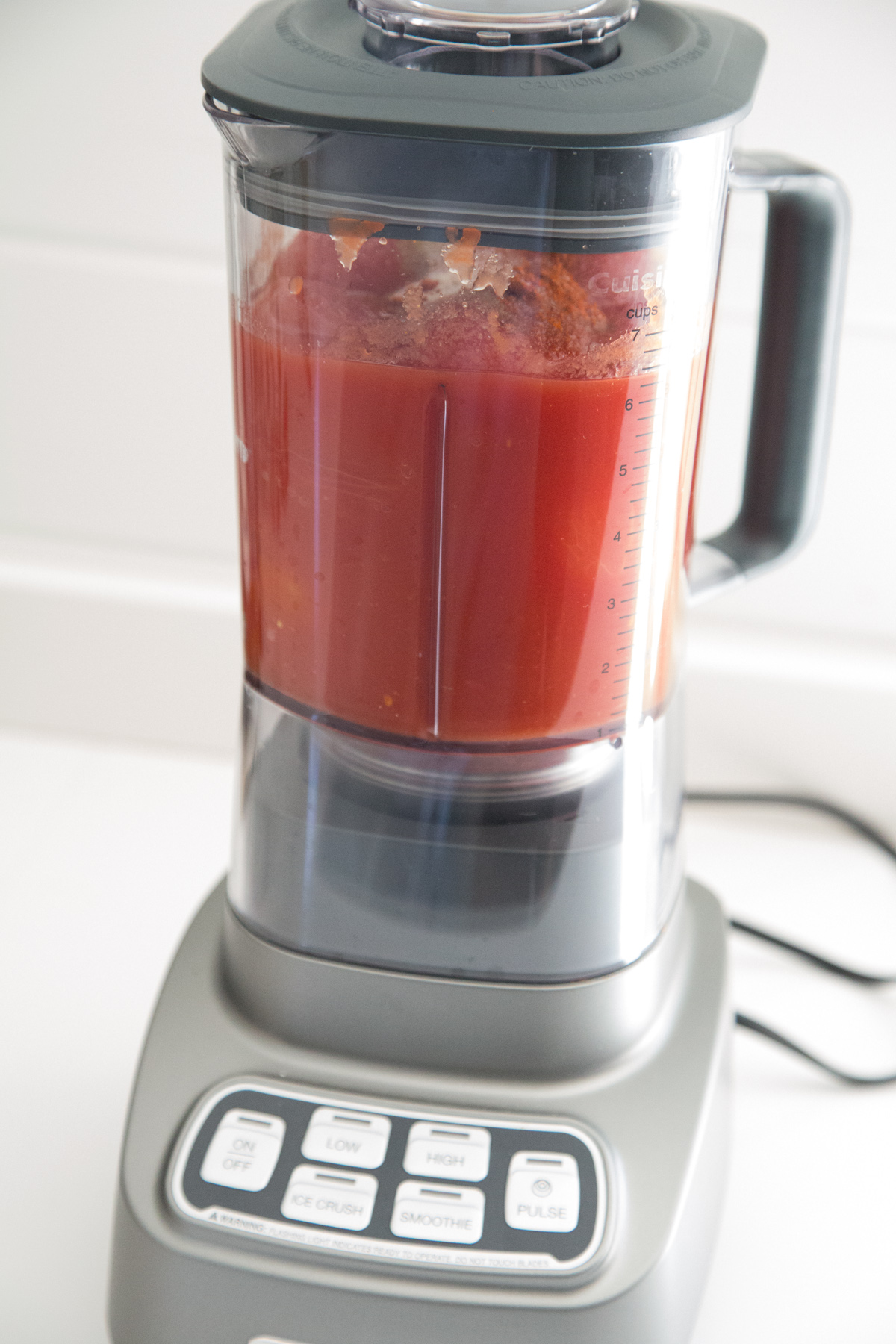 Pulse for 3 seconds.
That.is.all.
Best Appliances for Blending Salsa, Batters, Smoothies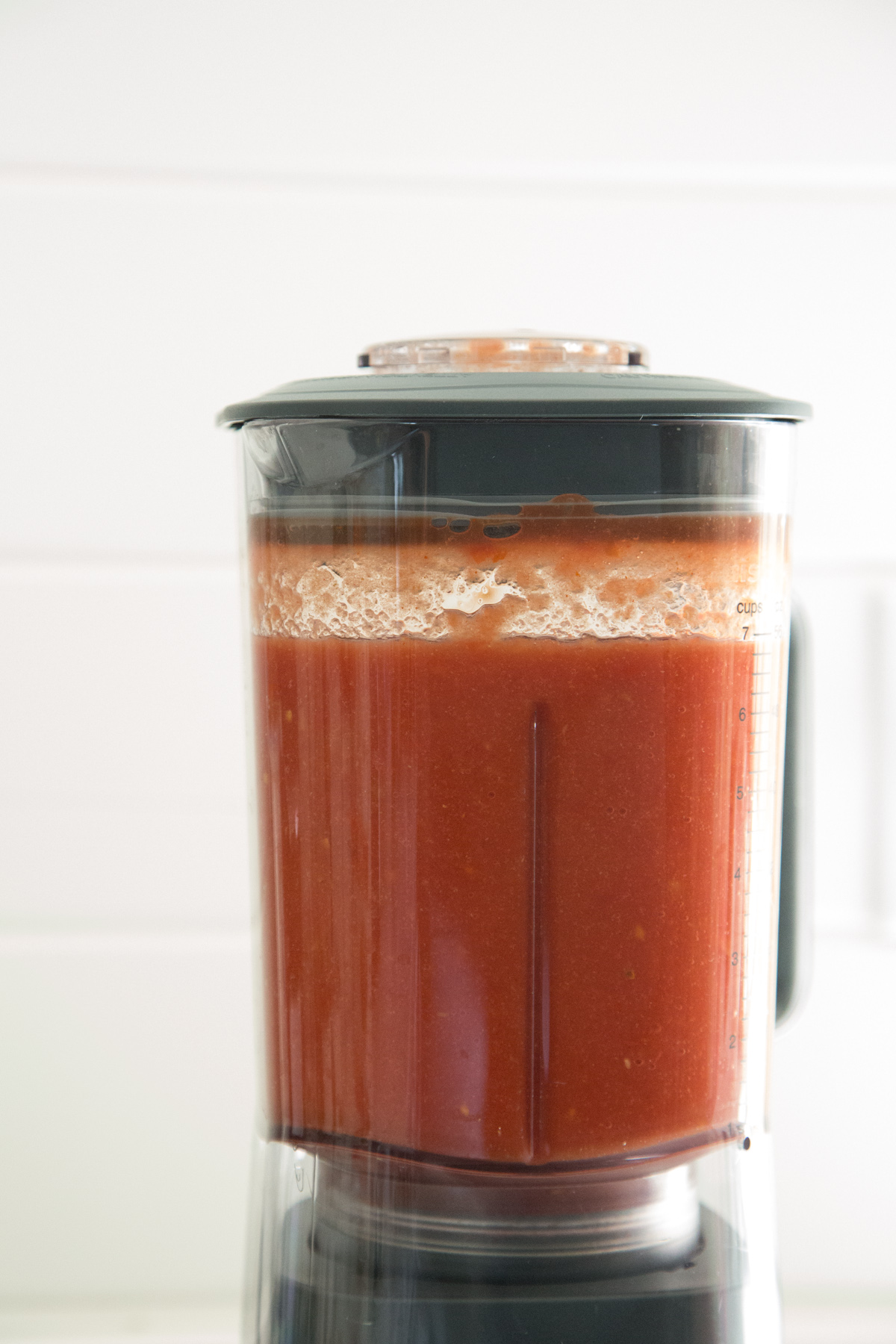 You don't want to over do it with the blender – it won't have the right consistency and scoop-ability!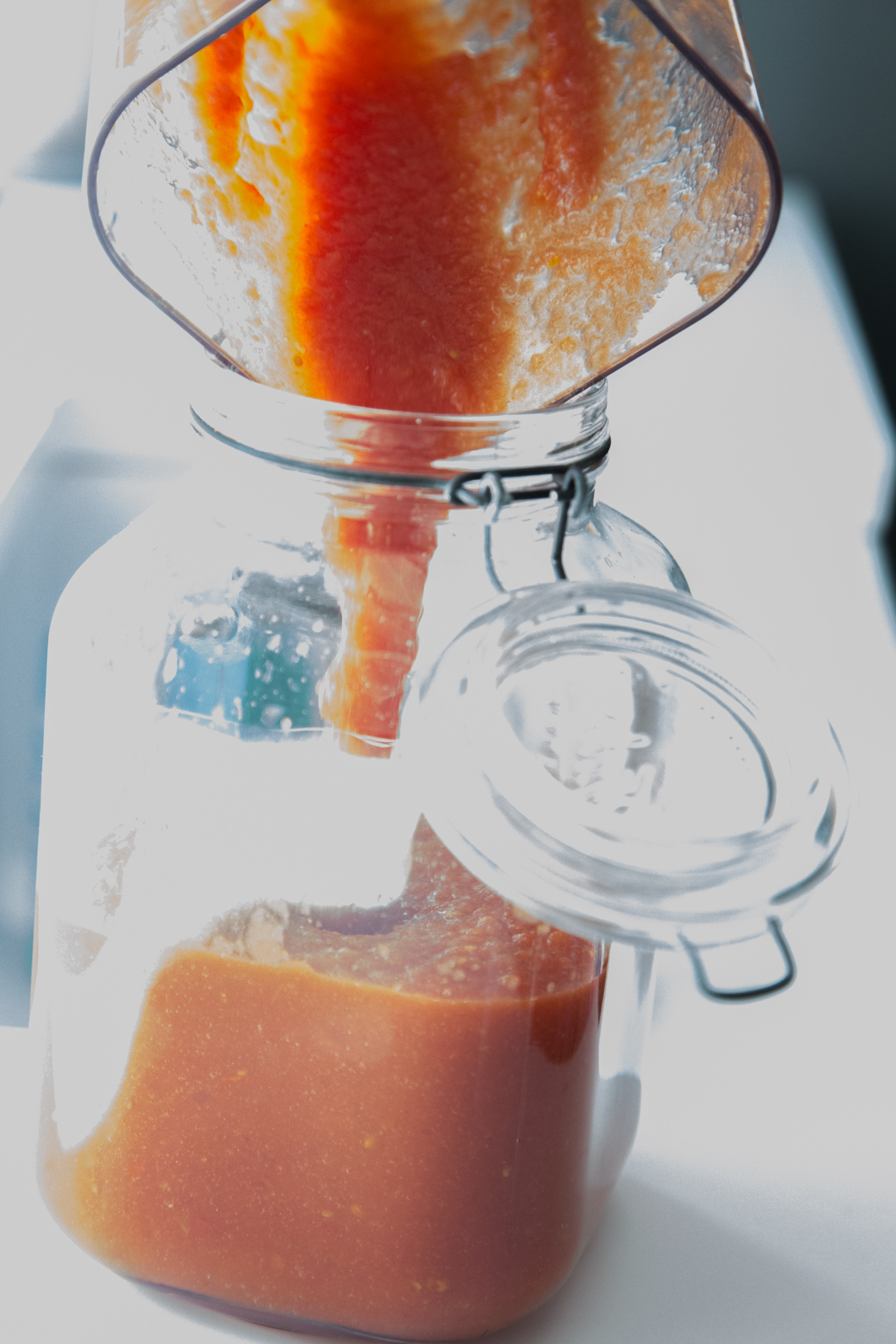 Add to container and store.
Yes, we make this by the quart.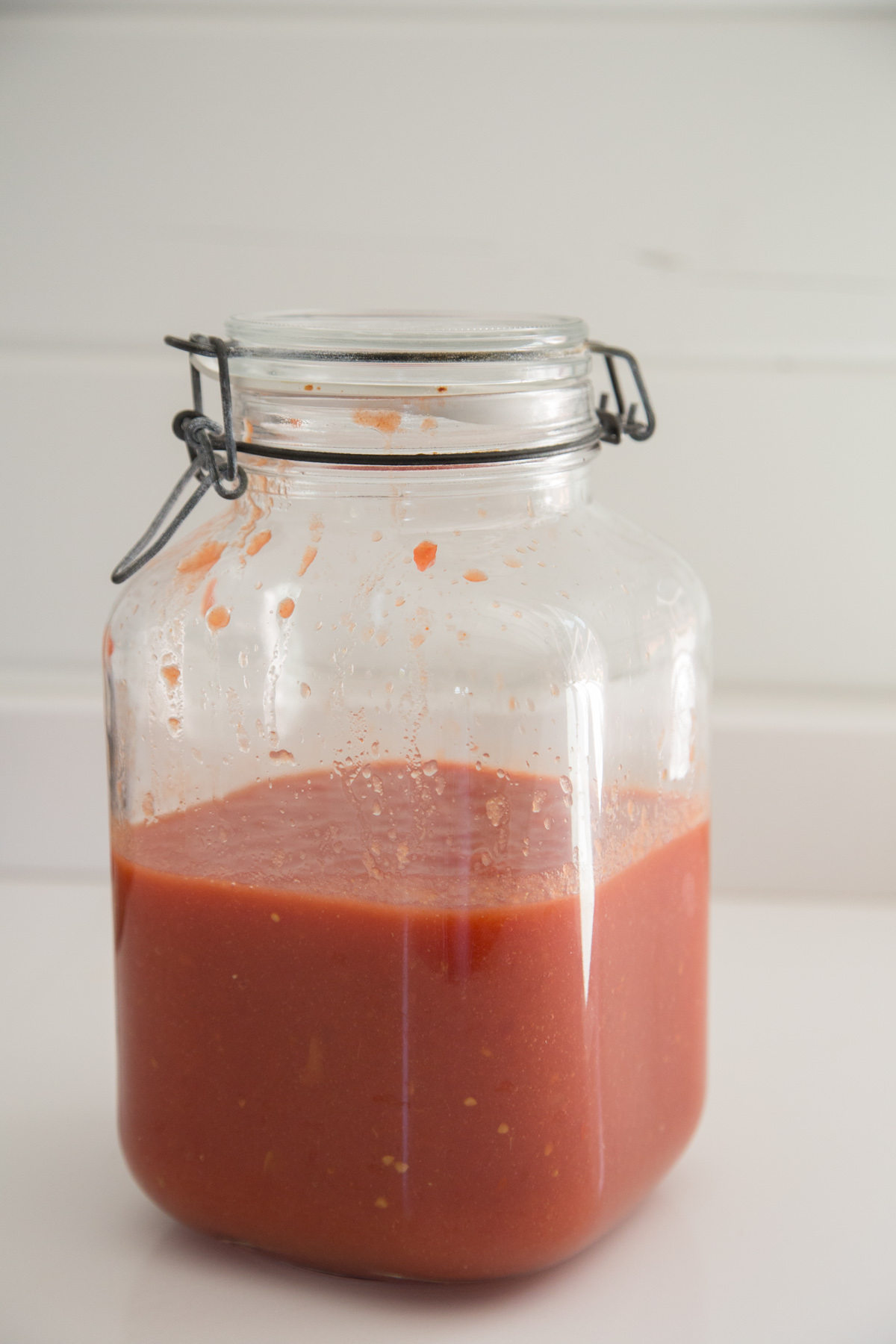 Pour into bowls and serve with chips, pile onto nachos or tostadas, toss with chicken and cheese to make enchiladas.
And try not to just want to drink it out of the bowl! 😛
Super simple, but tons of fantastic flavor!
Ingredients
28

oz

can whole tomatoes

1

Tbsp

ground cumin

1/2

tsp

garlic powder

1/2

tsp

onion powder, optional

1/2

tsp

salt

1/2

tsp

cayenne pepper for mild

(1 tsp for "hot")
Instructions
Add the whole tomatoes with juices into blender.

Add the remaining spices to the top.

Pulse for 3 seconds.

Add to storage container and refrigerate. Best served chilled. (IMO.)
Disclaimer: As an Amazon Associate, I earn commissions on qualifying purchases. Reviews, opinions are my own.