We were on our way to the library last weekend…when we saw this.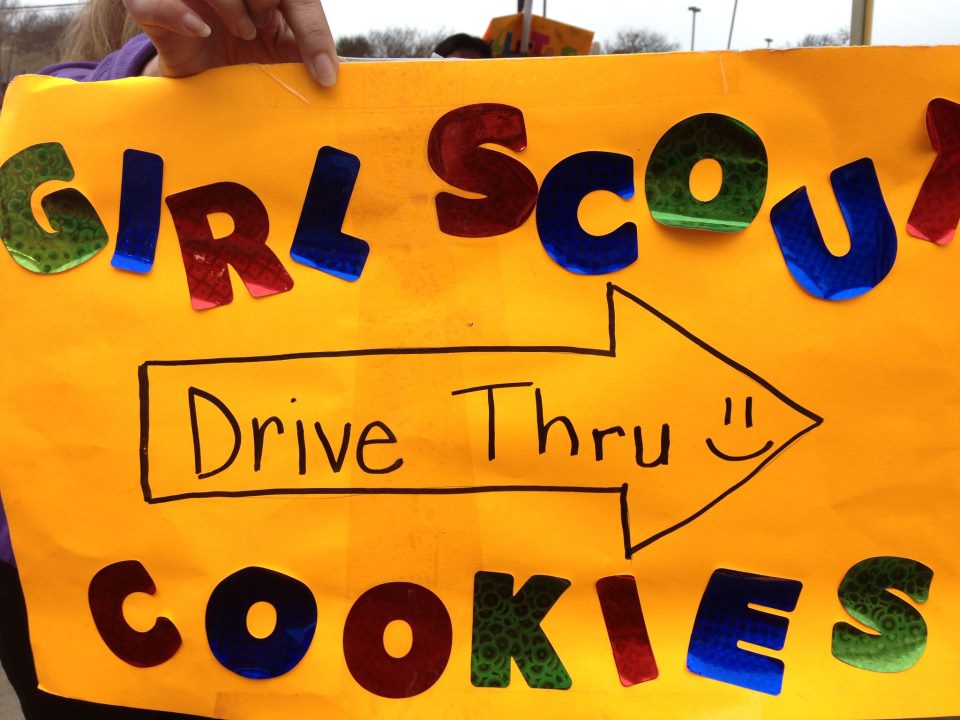 And then, the van magically steered itself right now over.
(I swear it did. I had nothing to do with it.)
I love me some Thin Mints. And frozen thin mints…they're like cookie crack, y'all. (It's tough to limit yourself to one sleeve. Yes, I said sleeve.)
I wanted to pull together some different and creative recipes that use Girl Scout cookies. You know, in the event that you would have any left to actually use in a recipe.
(And if you do, I applaud you…you have more self-control than I!)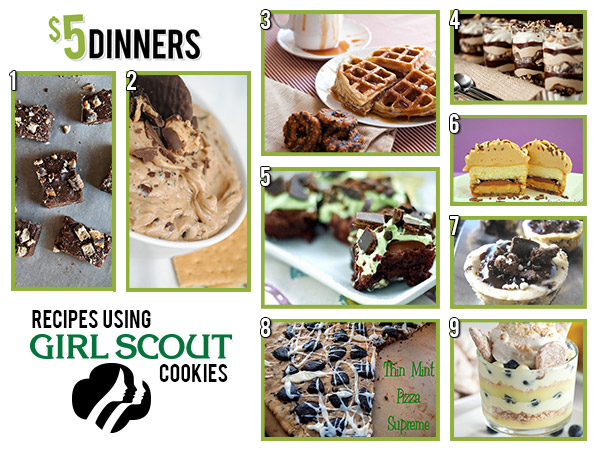 {You're really gonna wanna pin this one, so when you get your hands on a box (or eight!)…you'll have some fun recipes to try!}
{Also, recipes listed in order, as shown in image above.}
What's your favorite kind of girl scout cookie? And do you have a favorite recipe to make with them? (Or are you a purist and eat them only straight from the box!?)
happy munching y'all…erin