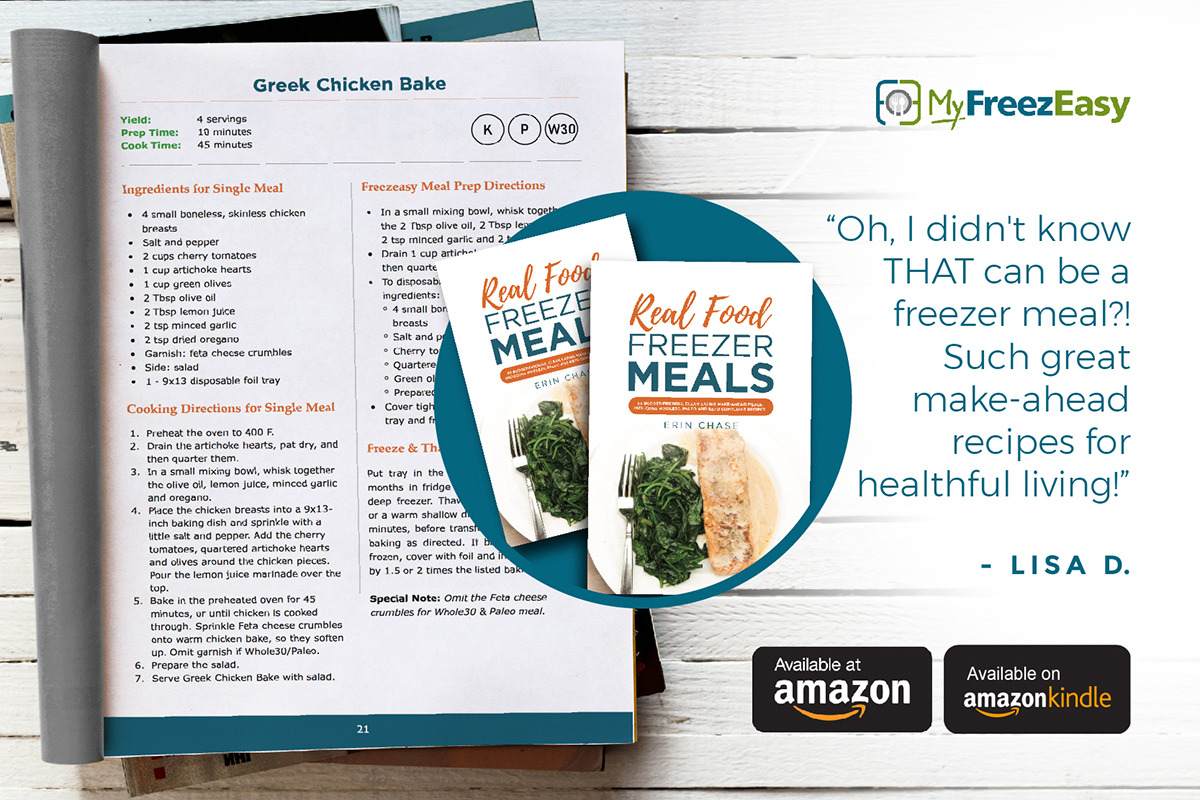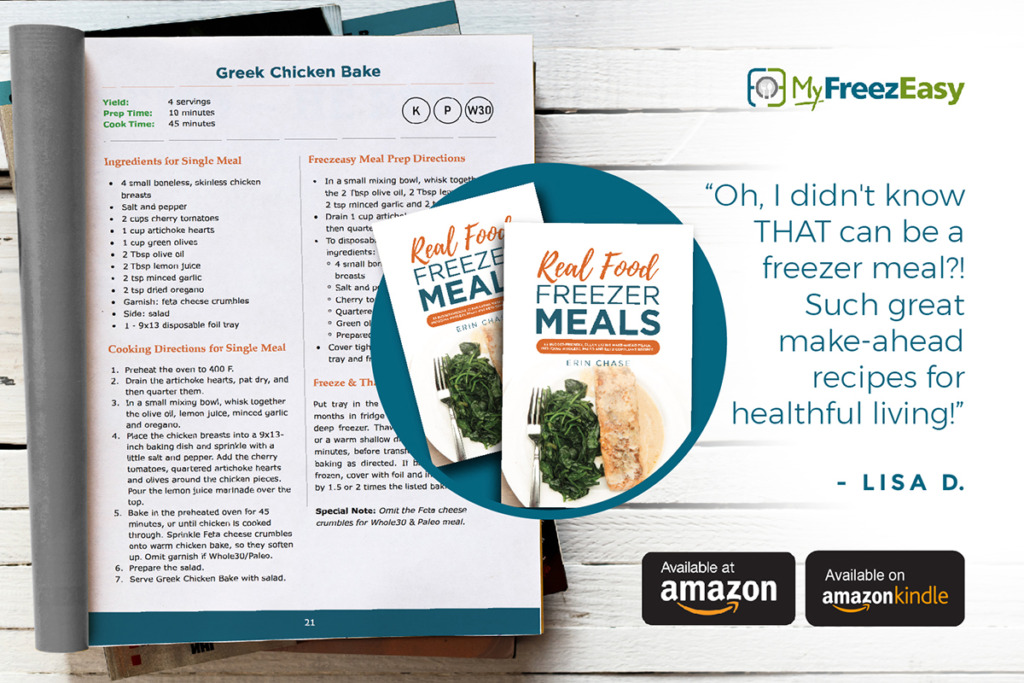 Healthy make-ahead freezer meals have always been the most convenient and affordable weeknight dinner option for busy families.
With Real Food Freezer Meals, dinner is now healthier, more hands-off and totally hassle-free.
The practicality and simplicity of make ahead freezer meals is undeniable. They are cheaper than fast food, faster than sitting in the drive thru, and the health and nutrition of these meals surpasses the other fast-food options out there.
Freezer-meal fanatic, Erin Chase of MyFreezEasy and $5 Dinners, brings you a collection of delicious, real food recipes that go straight from the freezer to your dinner table, via the slow cooker, grill, skillet, oven or stovetop.
She's unlocked the secret to the most well rounded meal at home by combining the convenience of freezer meals with the wholeness goodness of real, whole ingredients and homemade mixes and sauces. This magical combination that will change they way you eat, and help you be more efficient in the kitchen.
In the next cookbook in the MyFreezEasy series, Erin brings together her love of budget-friendly recipes with freezer-friendly ingredients, with ingredients that are compliant with the Keto, Whole30 and Paleo diets and ways of eating.
These recipes included in this cookbook will help you spend less time in the kitchen, and more time doing what you love. They will help you eat healthier and save money on groceries too.
Real Food Freezer Meals includes:
65 wholesome, healthy recipes that are made with Keto, Whole30, Paleo compliant ingredients. Recipes are clearly marked with proper notation.
2 weeks worth of Real Food meal plans with shopping lists and step-by-step freezer meal prep instructions
Budget-friendly ingredients that you probably already have in your pantry and fridge
Load up your freezer with the fastest possible meal, including recipes like Coconut Curried Salmon, Greek Chicken Bake, Slow Cooker Spinach Artichoke Chicken, Beef & Sweet Potato Stew, and so many more family-friendly weeknight meals.
OR…order your copy from the Shop, with one of our other freezer cooking cookbooks. We have a special discount option for the "create your own bundle" – where you can choose which 2 cookbooks you want to order!
You can bundle your cookbooks and order right here on $5 Dinners, or you can browse the other products and goodies we have available in the Shop!
Disclaimer: As an Amazon Associate, I earn commissions on qualifying purchases. Reviews, opinions are my own.