Need something besides marinara or alfredo for your next pasta night?! Make this scrumptious "base" and toss with your favorite filled or non-filled pasta!
I am OBSESSED with this new "base" for a pasta dish. First, you caramelize sliced onions in some olive oil, balsamic vinegar with a pinch of sugar. Once they are caramelized, you pour in some heavy cream and then some grated Parmesan cheese. Stir it all together and it's ready to toss with cooked pasta. It's so simple, yet so magical.
I tossed this magical ingredient combo with some cooked mini-raviolis, but it would be fabulous with tortellini, thin spaghetti, or a medium shell pasta like penne.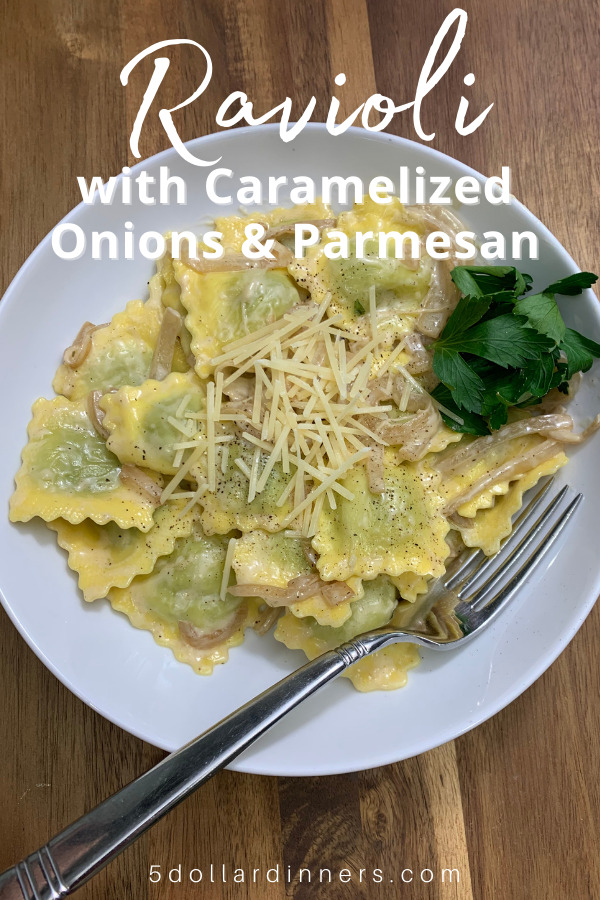 How to Make Creamy Caramelized Onion & Parmesan Sauce
Here's a quick photo tutorial of how to make this sauce.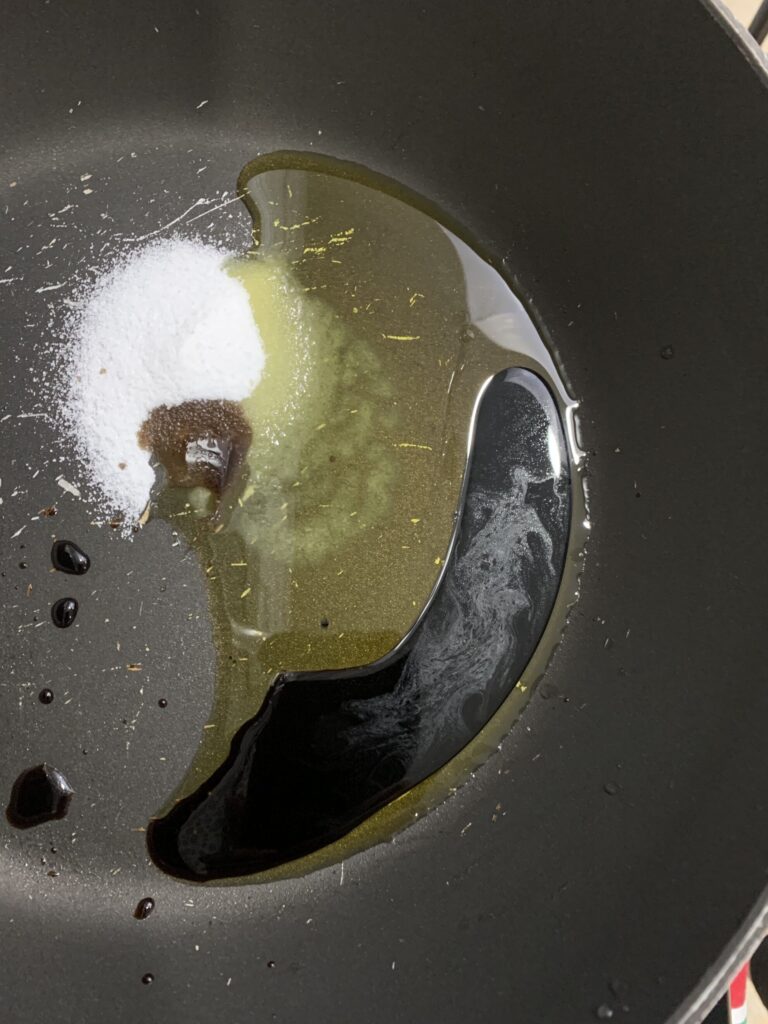 Add olive oil, balsamic vinegar and sugar into skillet.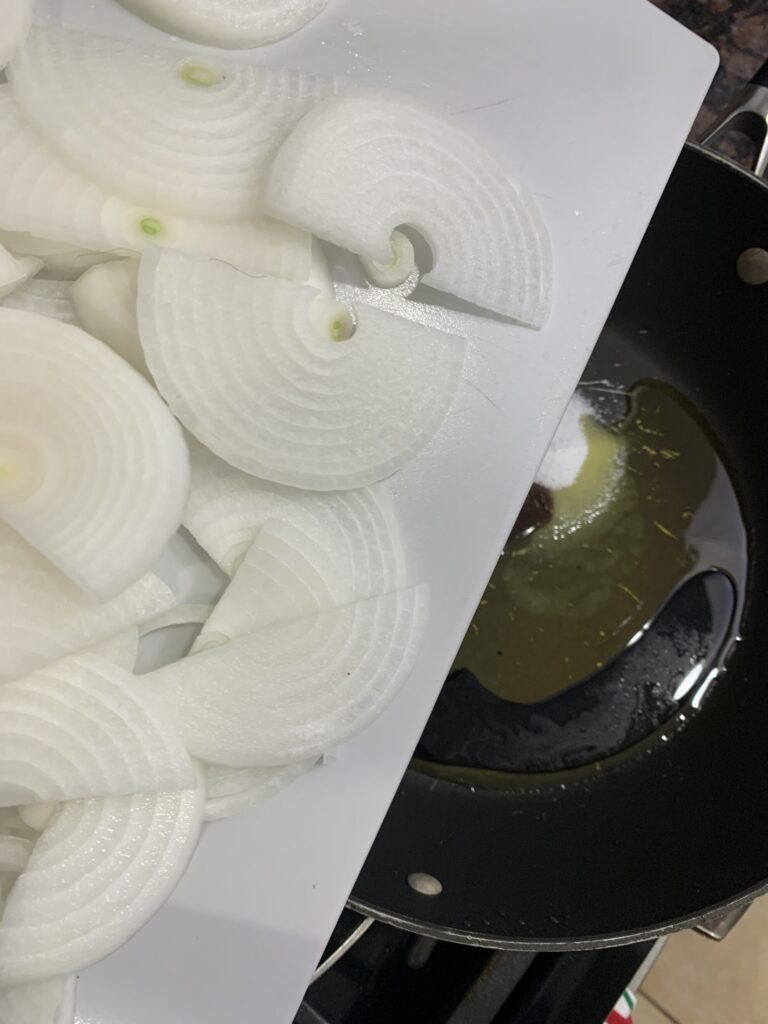 Add sliced white onions.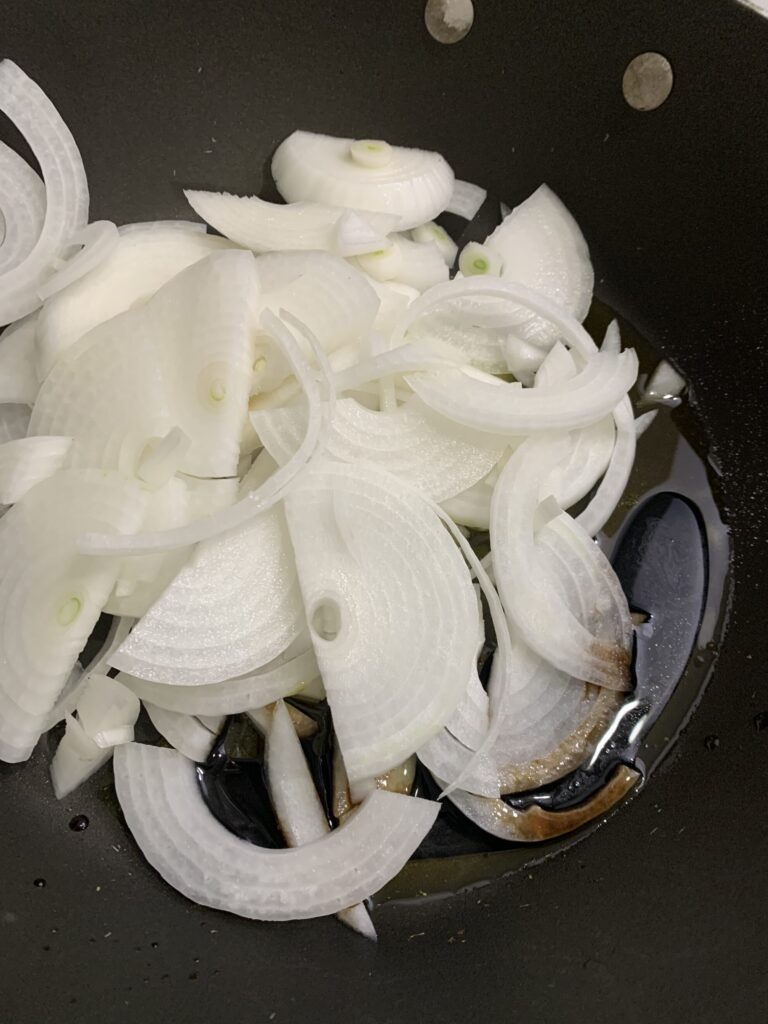 Toss with the ingredients in the skillet.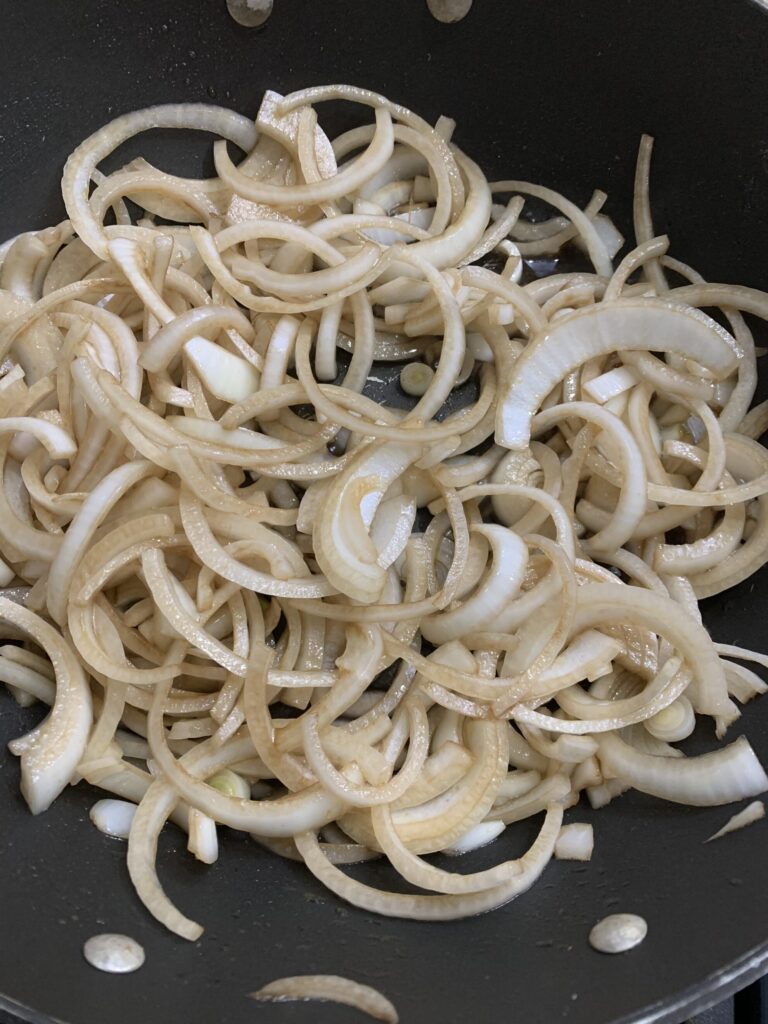 Turn heat to low.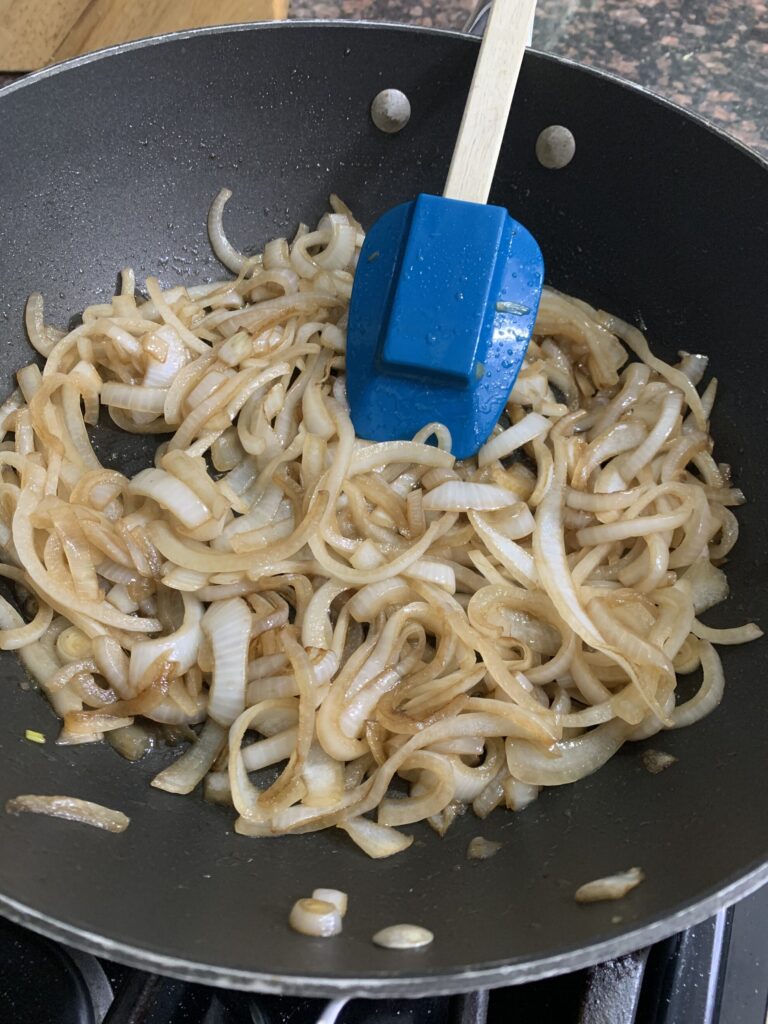 Let simmer for about 30 minutes, stirring every few minutes.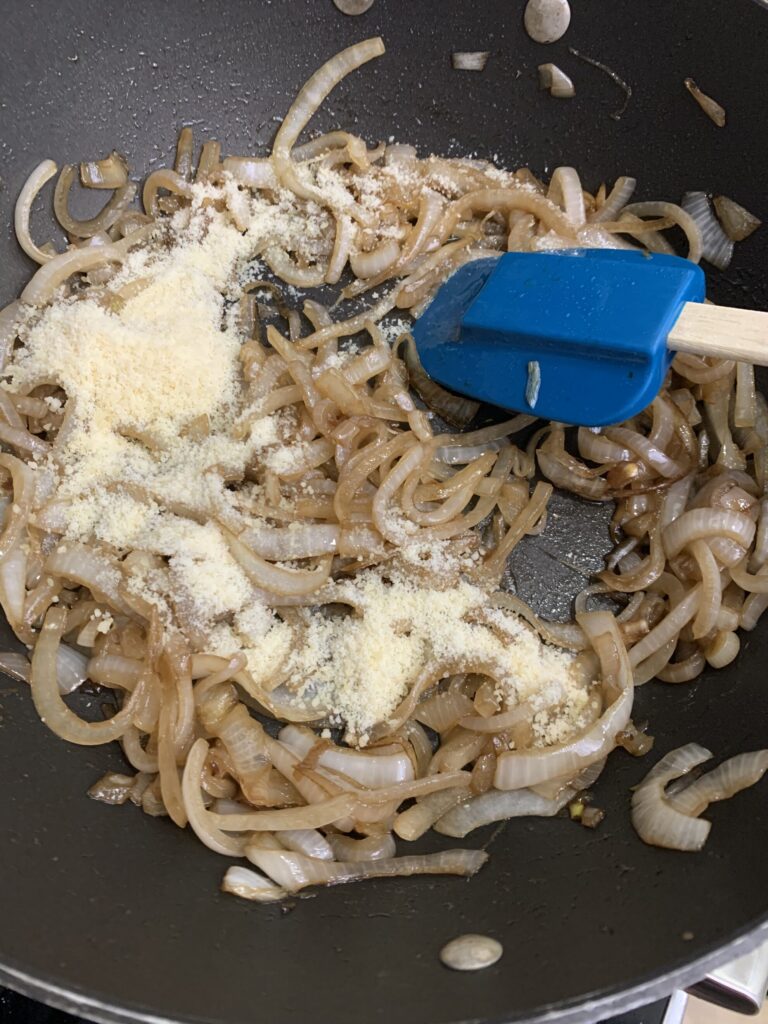 Once they have softened, stir in the grated Parmesan cheese…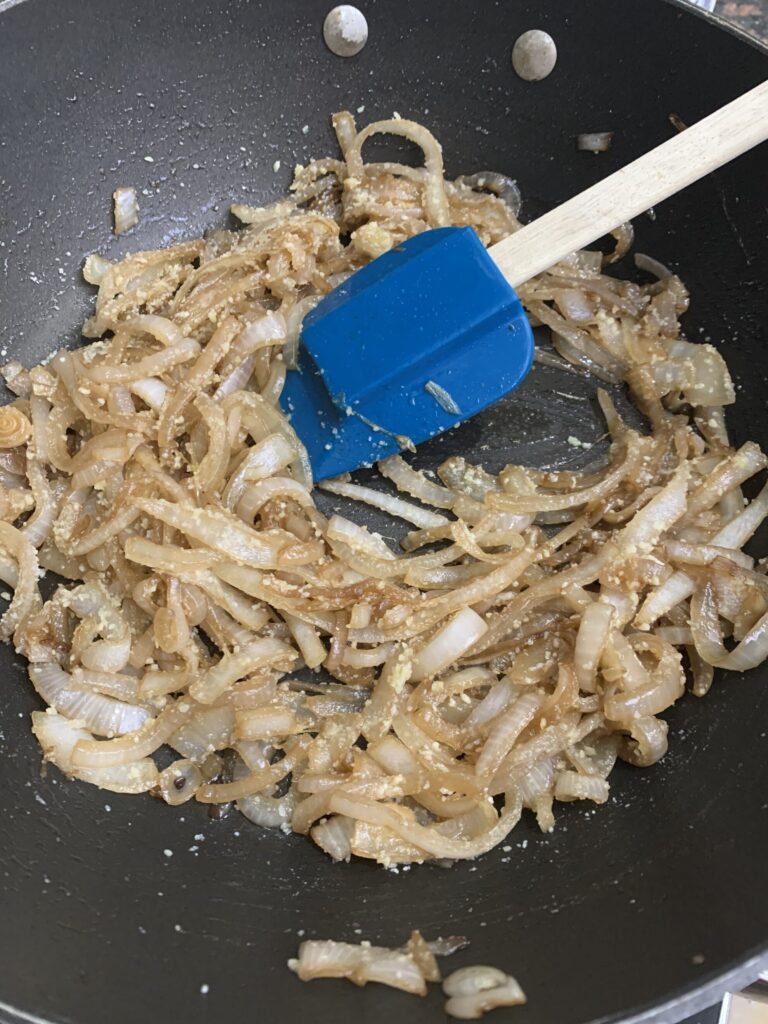 Mix it in…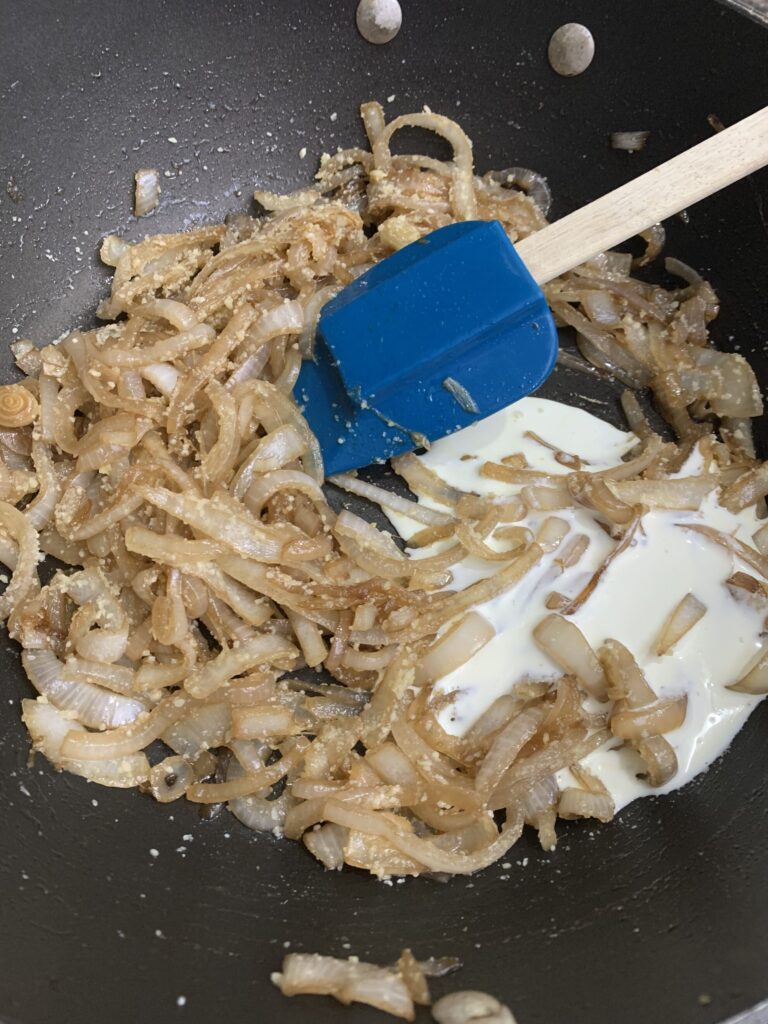 Swirl in some heavy cream.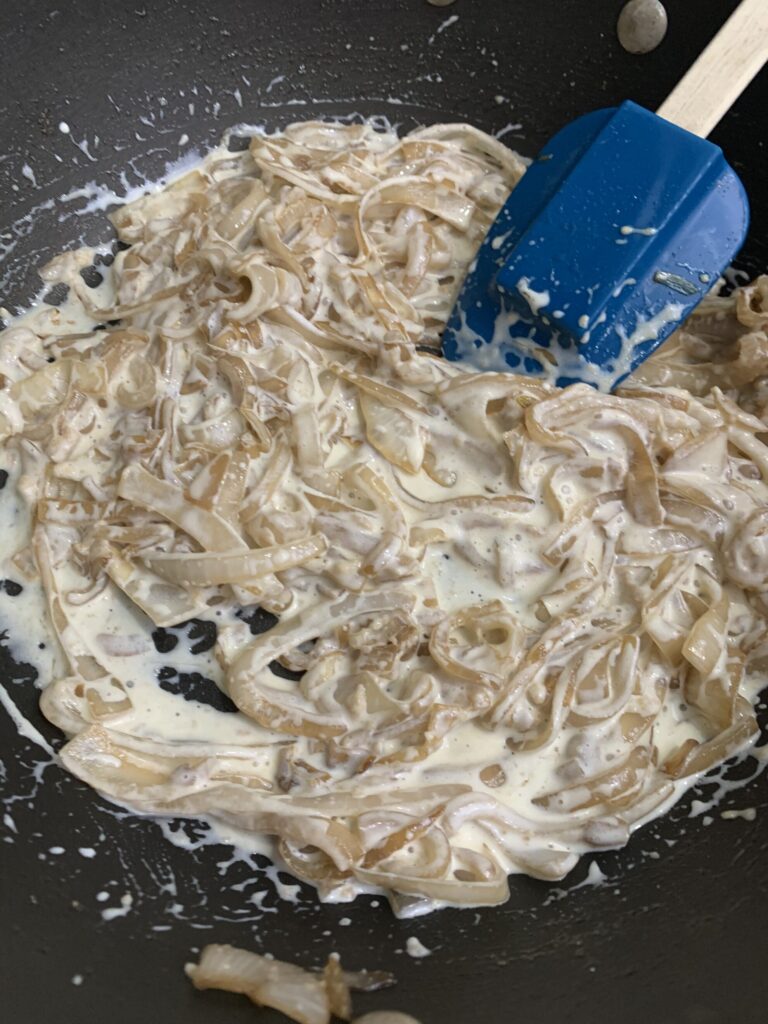 Mix together!!!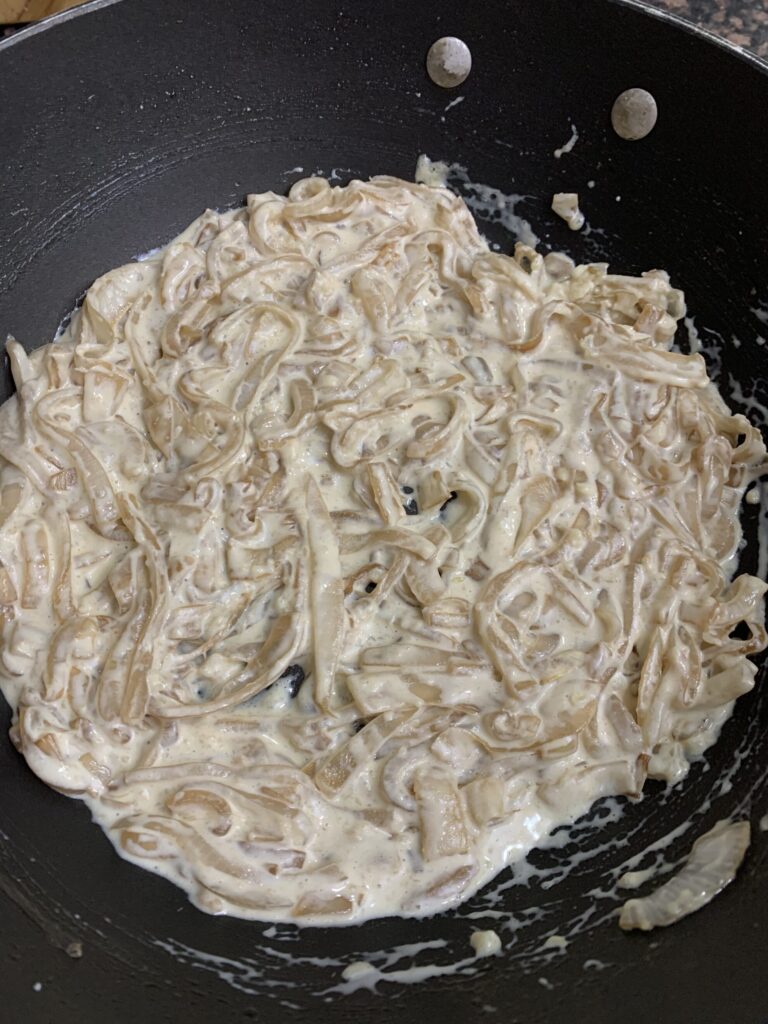 This is the "base" for your pasta.
I would recommend a filled pasta like ravioli or tortellini. It would work well with a medium size pasta like penne, or a thin spaghetti.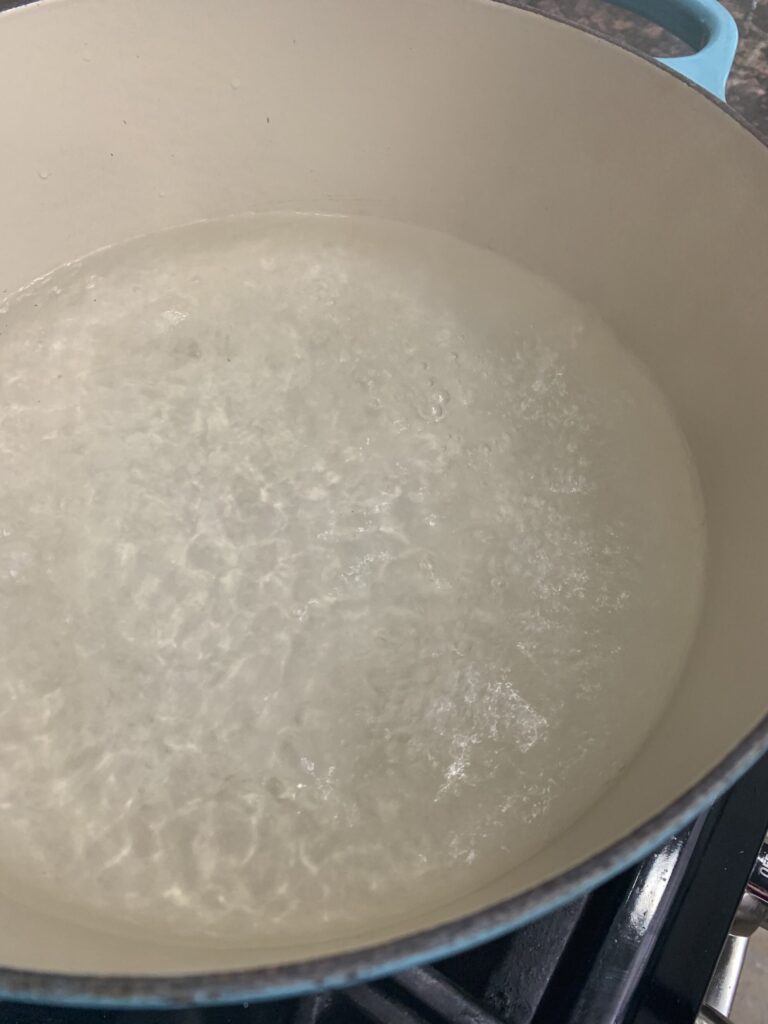 At the end of the caramelizing, boil the water…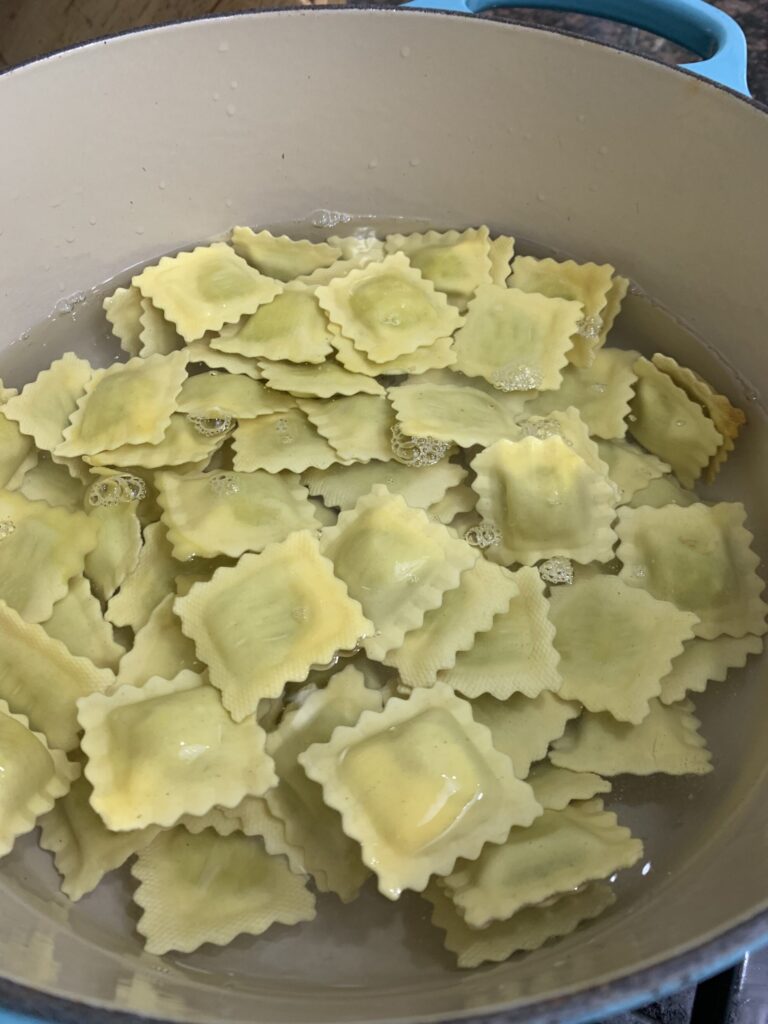 Cook ravioli until it floats.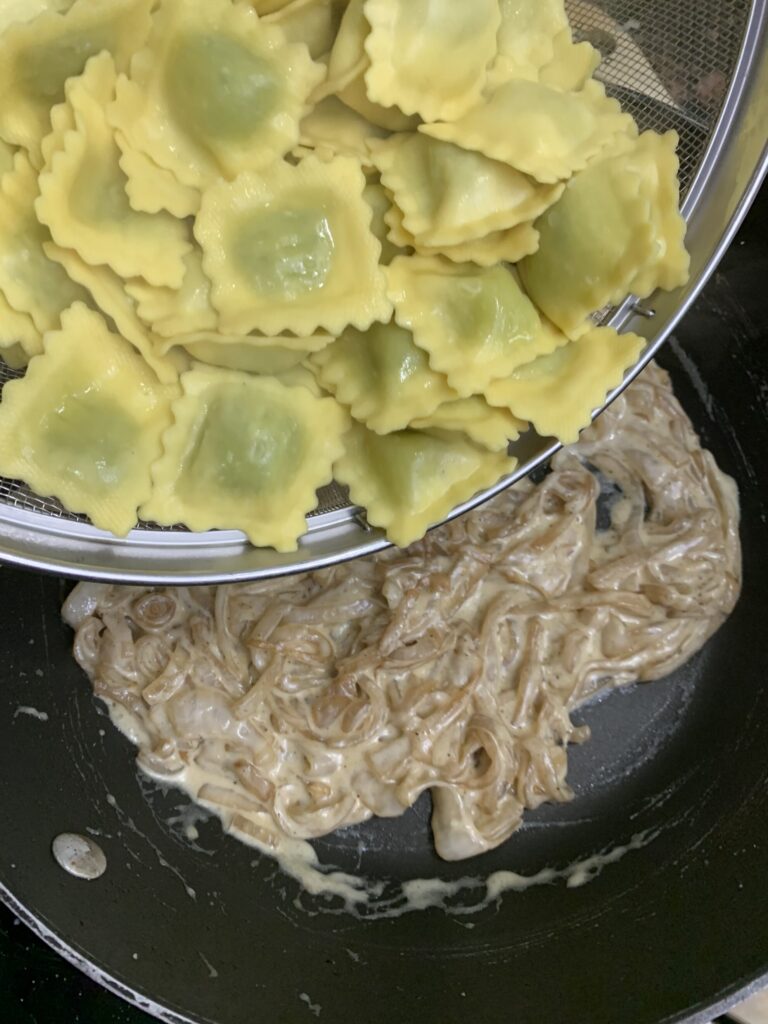 Drain and stir together.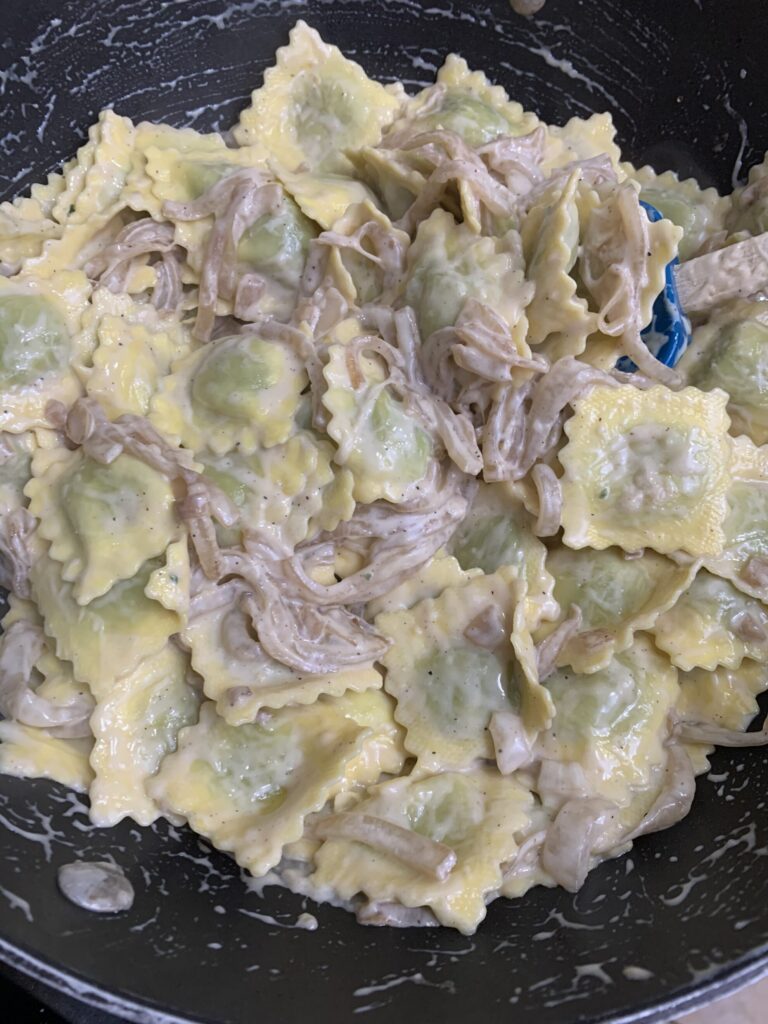 Ready for your bowl…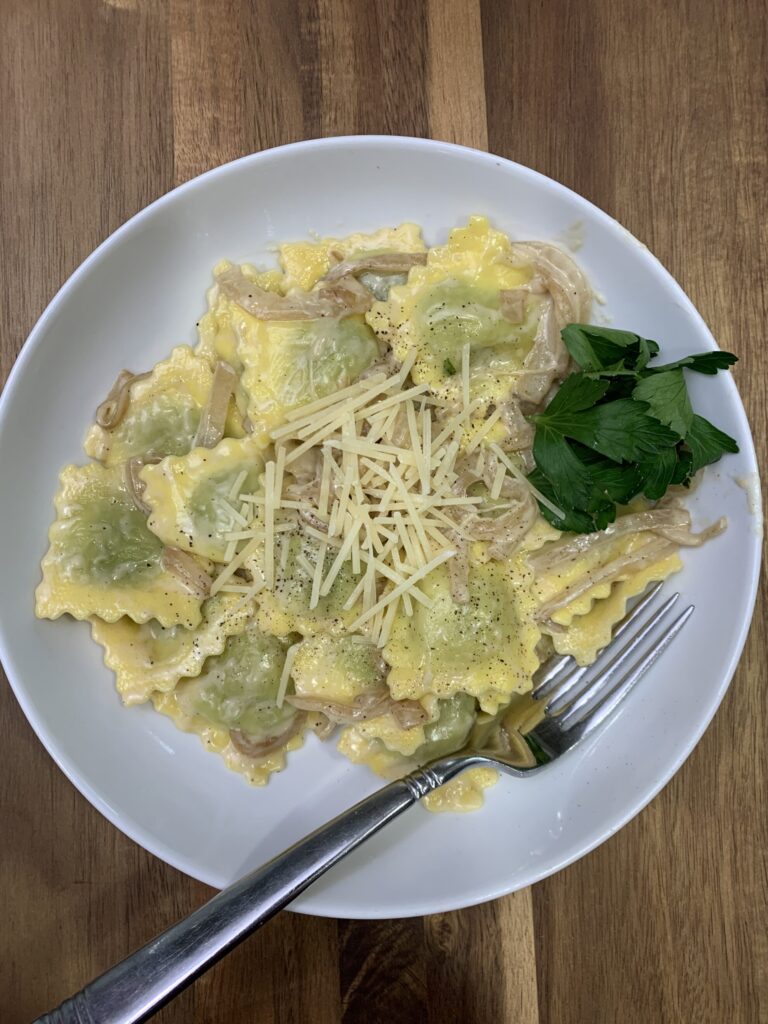 Top with a little pepper, and some shredded Parmesan cheese or more grated Parmesan cheese.
A delightful combo of caramelized onions, cream and Parmesan cheese...tossed with your favorite pasta...in this case, ravioli!
Ingredients
1

large

white onion

thinly sliced

2

Tbsp

olive oil

1

Tbsp

balsamic vinegar

1

tsp

white sugar

1/2

cup

heavy cream

or half and half

1/2

cup

grated Parmesan cheese

20

oz.

filled pasta - ravioli, tortellini

or 16 oz. other pasta noodles

chopped fresh parsley or basil

garnish
Instructions
In a large skillet, heat the olive oil, balsamic vinegar and white sugar. Stir in the thinly sliced onions. Reduce heat to low and caramelize over 30 minutes, stirring every few minutes.

Meanwhile, cook the pasta as directed in another pot. Drain.

Once the caramelized onions are soft and browned, swirl in the heavy cream and mix in the Parmesan cheese. Combine well, and then stir in the cooked pasta. Top with chopped fresh parsley or basil.

Serve Ravioli with Caramelized Onion and Parmesan cheese with side salad or veggies.