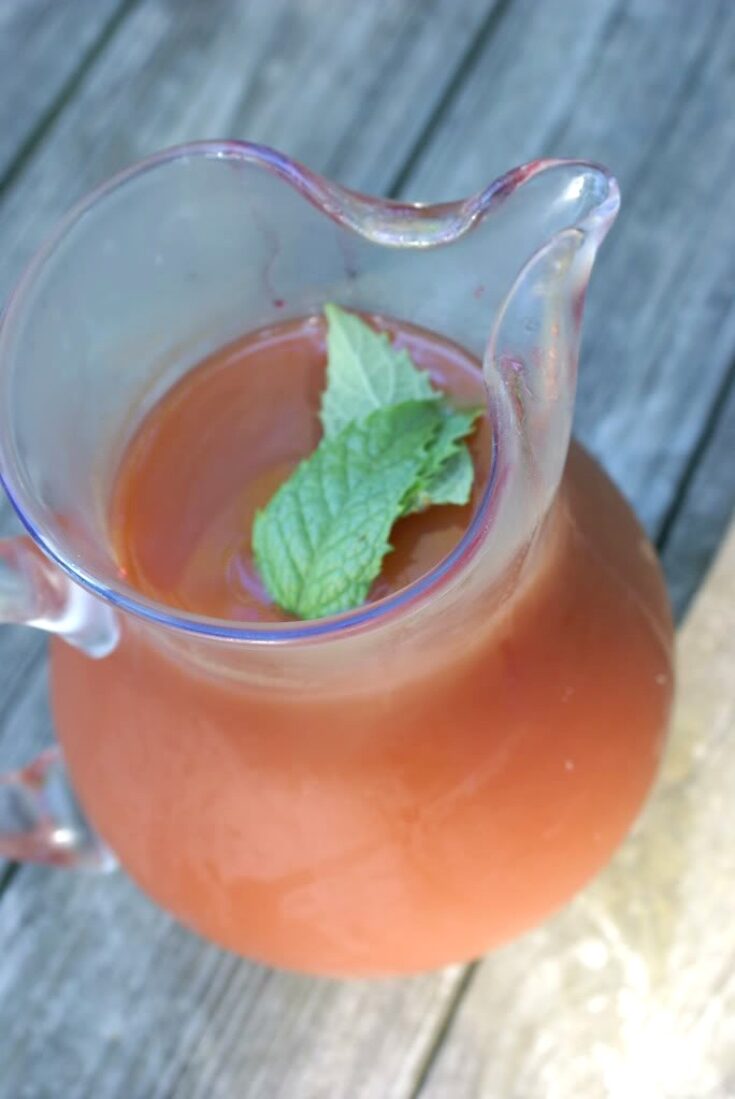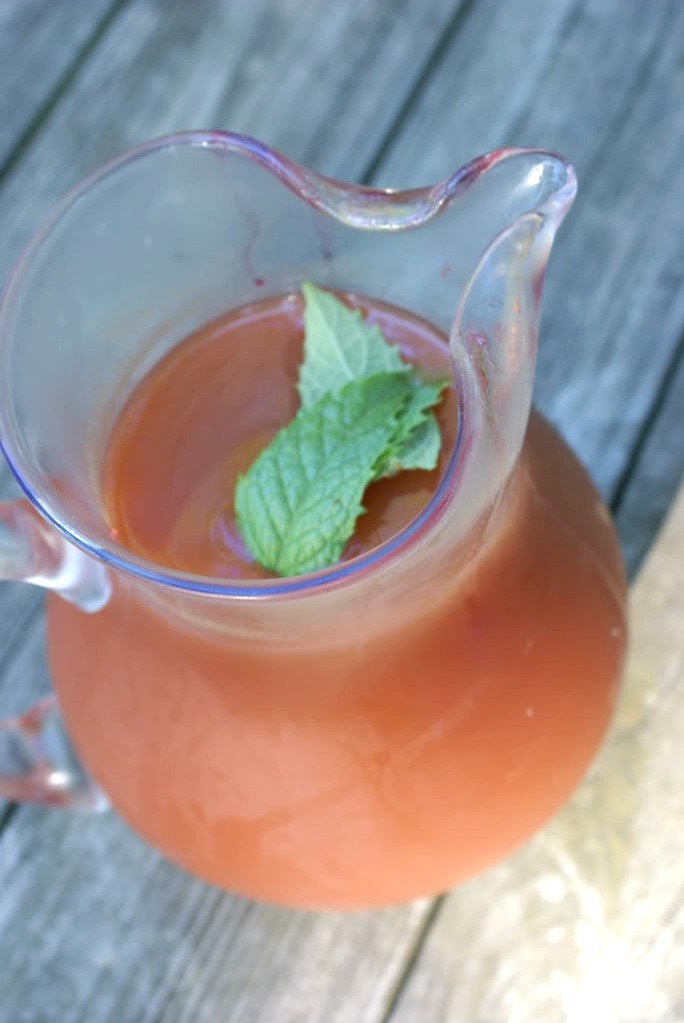 I noticed that the mint plant that I hijacked got from my friend's yard is really taking off and wondered…hmmm…what can I do with all this mint??? Tea, of course! And perfect…I've got raspberries in the freezer.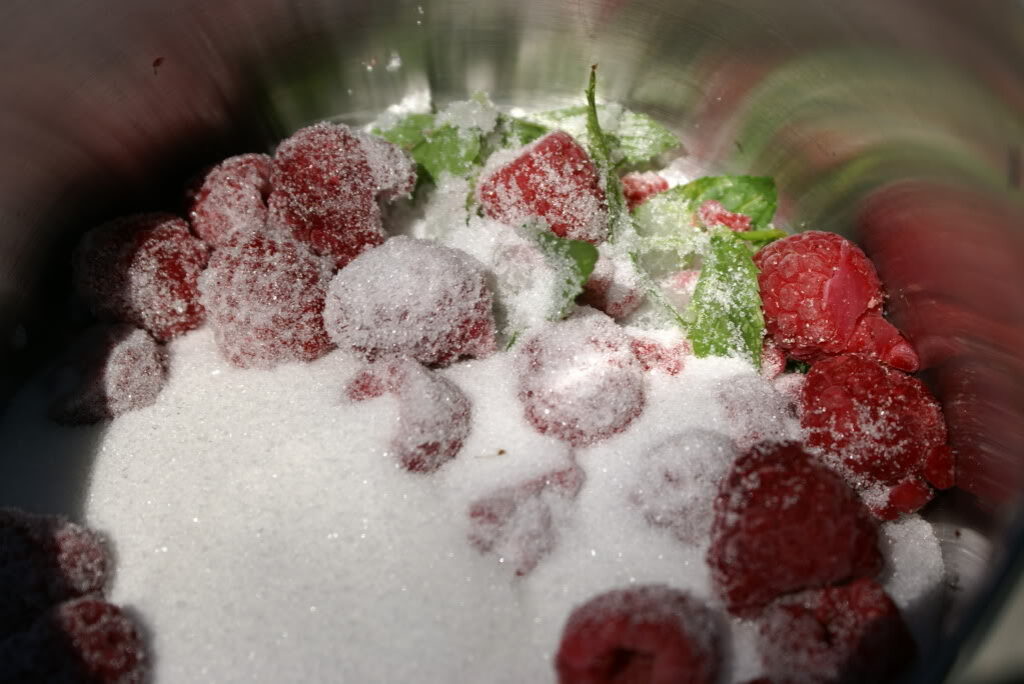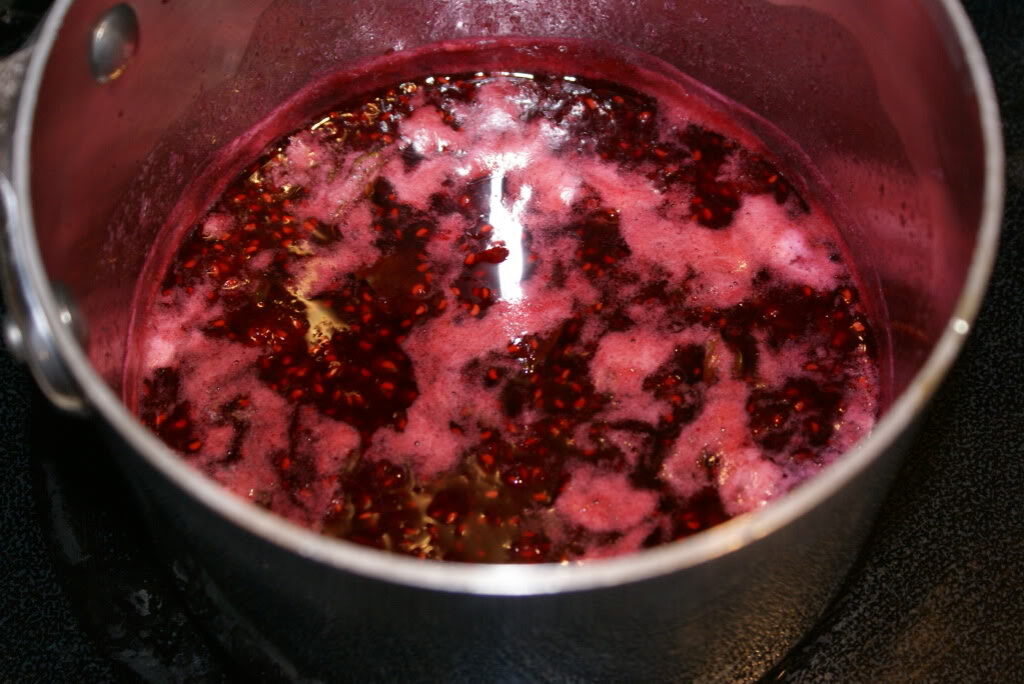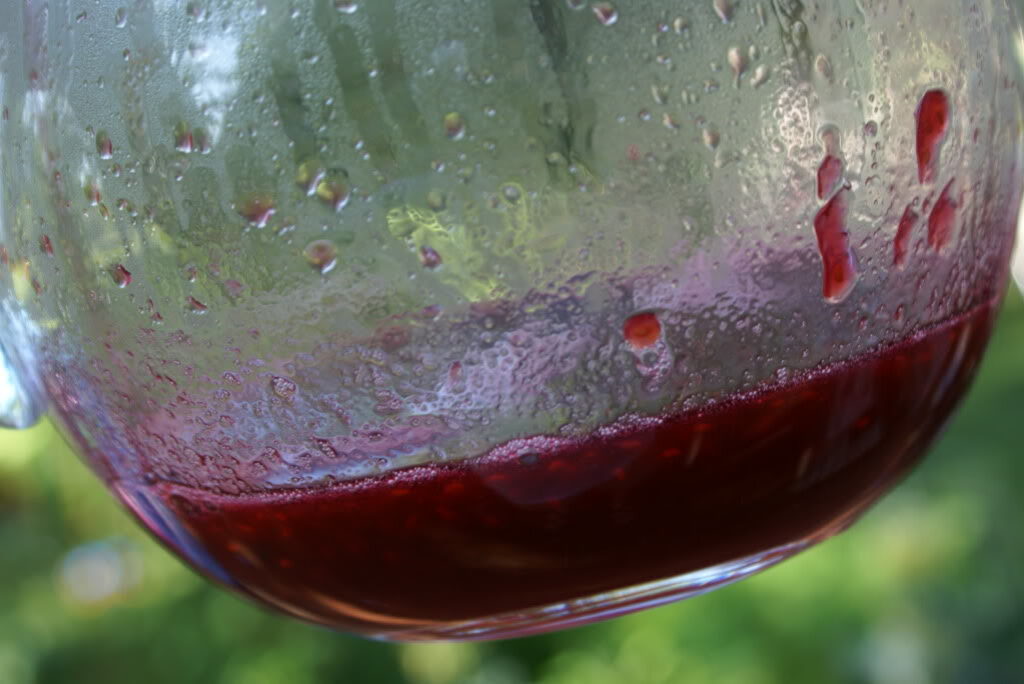 Ingredients
1

cup

frozen or fresh raspberries

8

mint leaves

1

cup

sugar

1/2

cup

water

1

gallon

tea
Instructions
In saucepan, add fresh or frozen raspberries, mint leaves, sugar and water.

Cook over medium heat until sugar and raspberries reduce down to a "sauce." Mash raspberries with potato masher. (You could blend/puree, but that seemed too messy!)

Strain sauce to keep too many seeds from getting in the tea and to remove the mint leaves.

Raspberry Mint Syrup…(Some of the seeds escaped into the pitcher!)

Brew 1 gallon of tea as directed on package. Add to the pitcher with the raspberry mint syrup. Stir thoroughly.