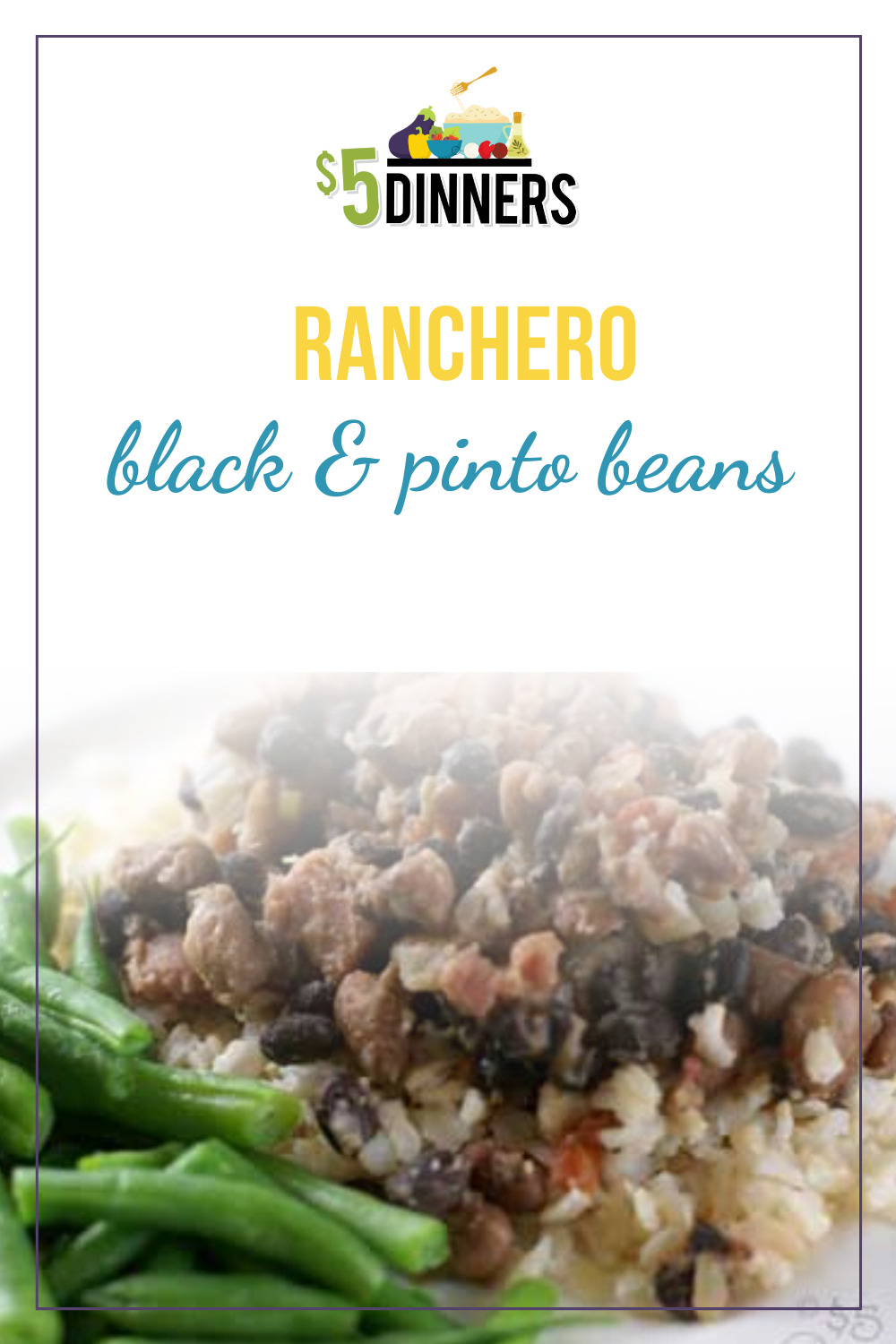 At this point, we're just throwing things together…a little of this from the freezer with a little of that from the pantry! But I must say…this is a WINNER!!!
(You know it's a winner when you arrive at the dinner table half full because you've been sneaking bites from the skillet!)
Video Disclaimers
Please excuse the t-shirt and sweatpants (just keepin' it real)
Sorry about the sci-fi alien lights in the background…will explain those soon
I apologize if the spinning skillet makes you dizzy
And finally, forgive the loud saute noise…I'll learn to talk louder!
Pantry (Rotel + Onions) + Freezer (Brown Rice + Black Beans + Pinto Beans + Holiday Ham) = Ranchero Black and Pinto Beans
Mouthwatering Goodness!!!
A delightful dish with ingredients you likely already have in your pantry!
Ingredients
1

small

onion, chopped

2

cups

leftover ham, diced

2

cups

cooked black beans

2

cups

cooked pinto beans

10

oz

can Rotel diced tomatoes with green chilies

Salt and Pepper, to taste

3

cups

cooked brown rice

1

lb

garden green beans
Instructions
Cook black and pinto beans. (Because they take so long to cook, I prefer to cook these in large batches and freeze them in 2 cup portions.)

Thaw ham and beans. Dice ham. Chop onion.

Add oil to skillet, then add onion and ham. Toss in partially or completely thawed beans. Add can of Rotel, undrained. Stir and saute for 4-5 minutes.

Steam garden green beans for 4-5 minutes in microwave.

Thaw brown rice in microwave. (Just like the beans, I prefer to cook up a big batch of brown rice and freeze in 3 cup portions…enough for our family!)

Serve Ranchero Black and Pinto Beans over Rice with Green Beans.