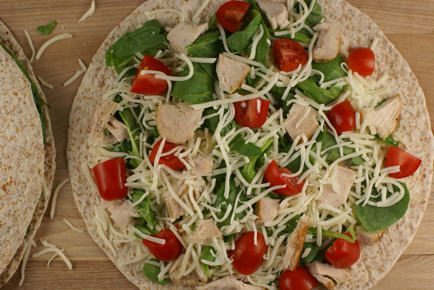 I love the versatility of quesadillas. I love the different filling options and the different cooking options. If you're in the mood for a smokey quesadilla, you can make one on the grill.  If you prefer to use a skillet or griddle to get that perfectly browned and crispy tortilla, then go with that option. Or you could always just put one into a sandwich/panini/quesadilla maker too!
There are probably a gazillion types of quesadillas…not only in the way that you make them, but also what you put in them! But today, we are going to talk about 5 ways…
(Because I really just don't have time to talk about a gazillion ways! 😉 )
What is your favorite filling for a quesadilla…besides the cheese, of course!!?!!