Depression Cake became popular when ingredients were scarce during the Great Depression. Quarantine Cake became popular because we have all these ingredients and need chocolate. 😛
An egg-less and milk-less cake was first made popular during the Great Depression when cake, milk and even flour were very difficult to come by.
During this season of social distancing, I thought a yummy twist on this "wacky cake" or "Depression Cake" was in order.
You probably could make this today.
Because I baked some at 9 pm on a Saturday night. (Hello, chocolate cravings.)
And you probably have all the ingredients you need.
This is RICH and DELICIOUS.
It's simple and fast to prepare.
This particular recipe is for a 9×13″ cake pan.
BECAUSE I JUST WANT TO EAT ALL THE CHOCOLATE…and so do the boys! 😉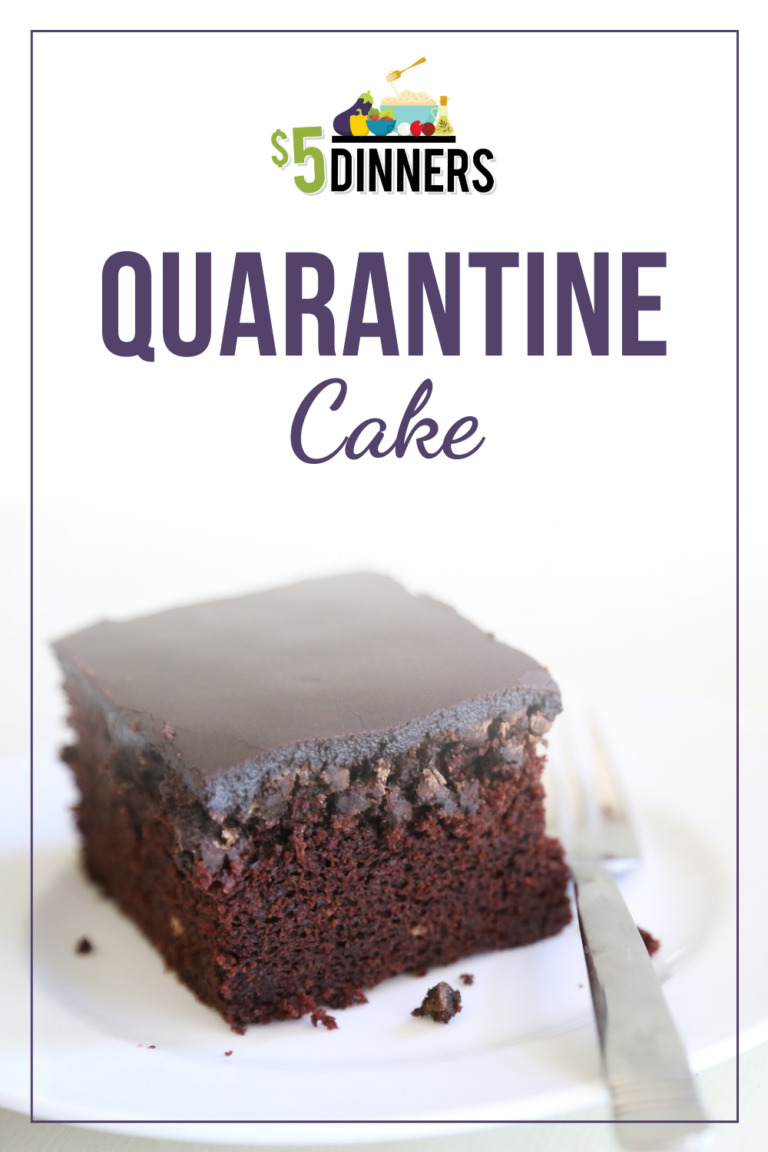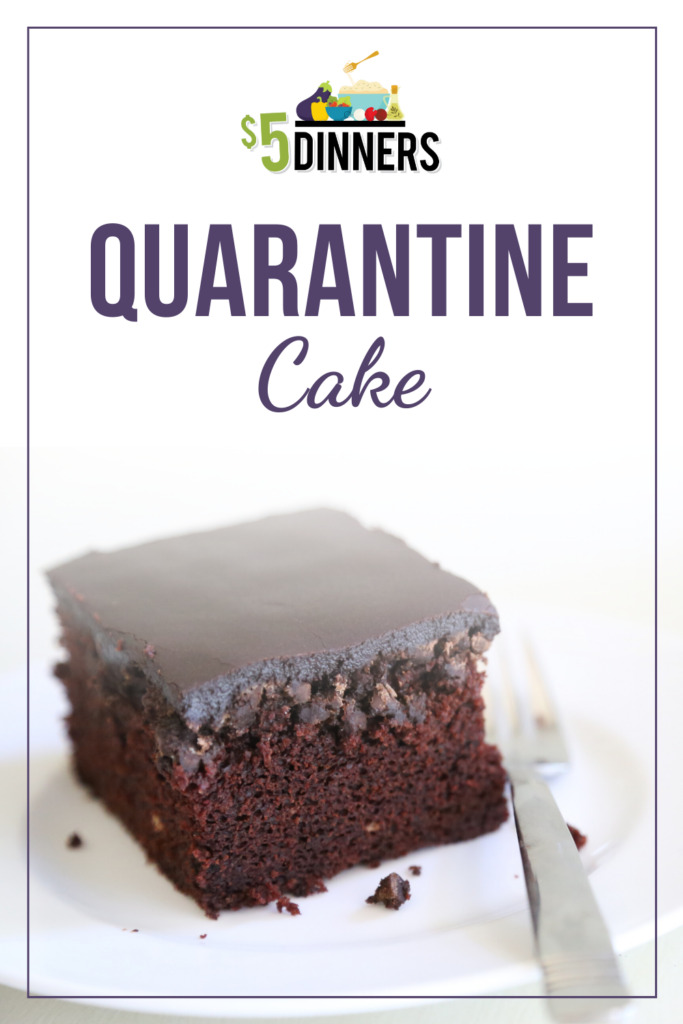 Note: This homemade frosting does call for milk. The cake doesn't need milk or eggs.
Also, pay close attention to how to make powdered sugar…if you don't have any, that's ok! (I didn't either, but you can make some!)
How to Make Quarantine Cake
(And pardon the dark photos – they were taken with my phone late one Saturday night! lol)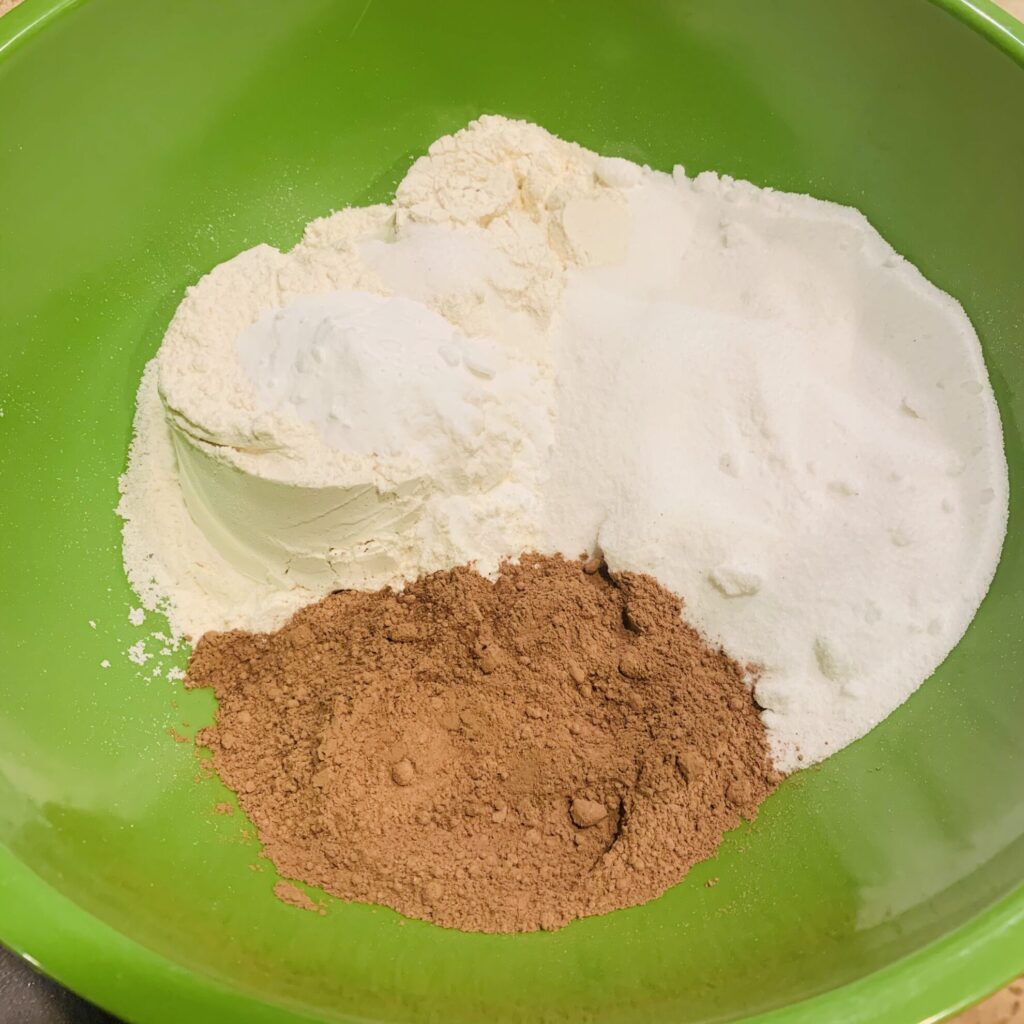 The dry ingredients.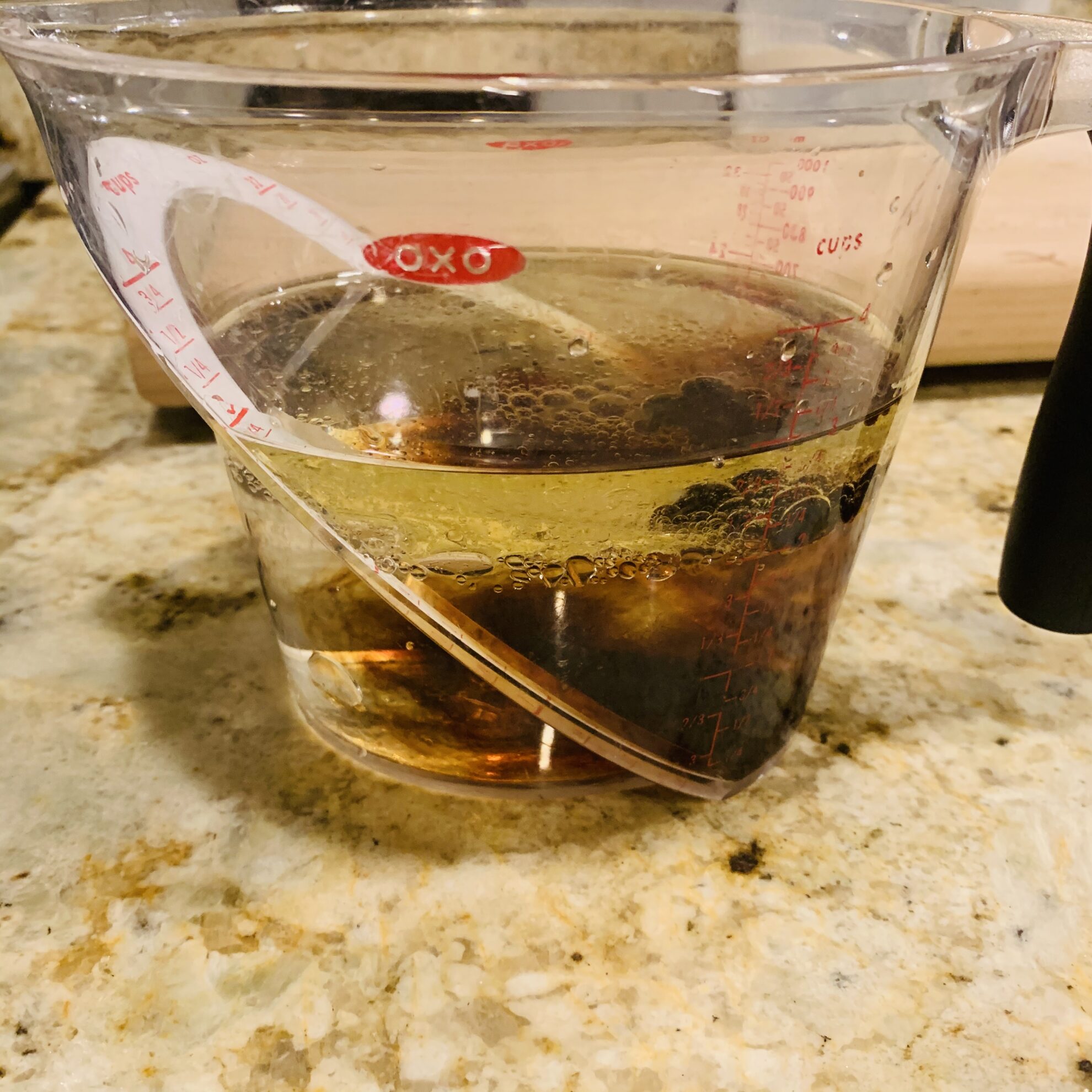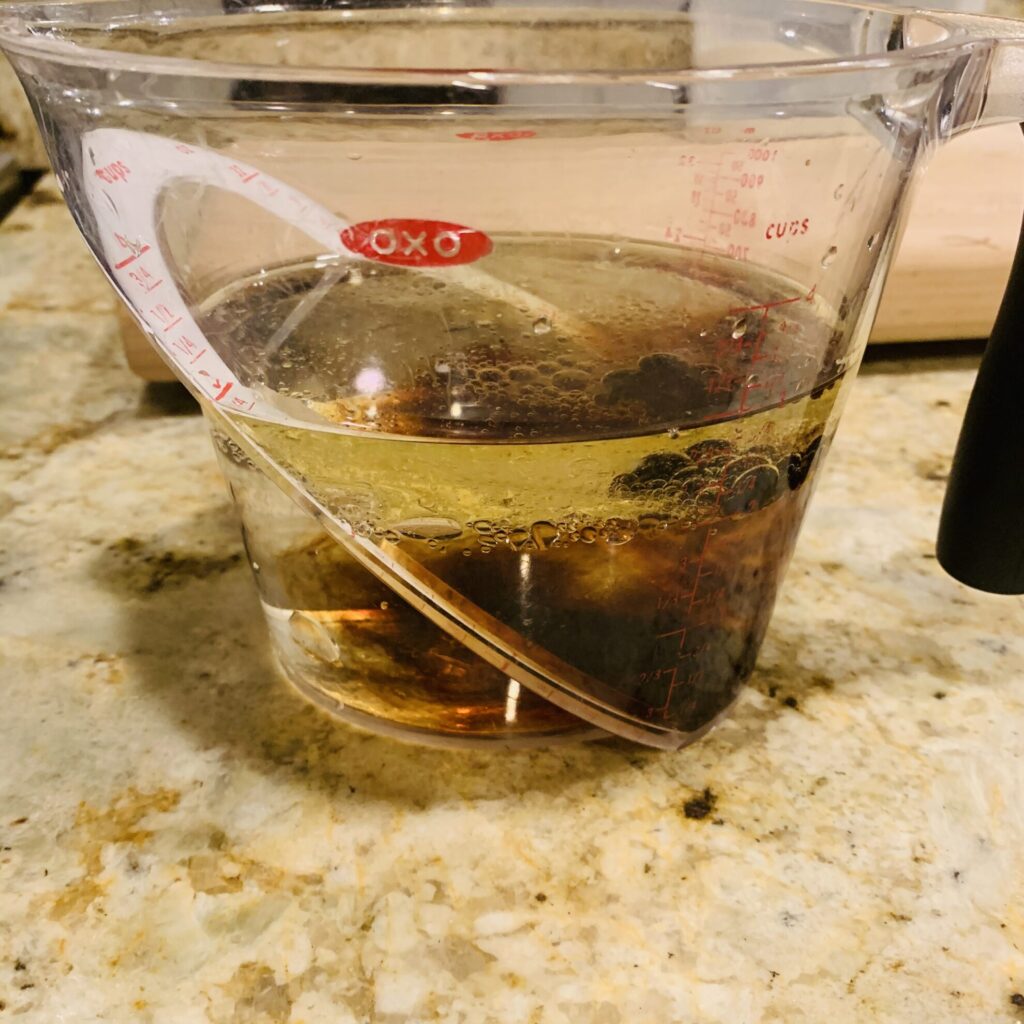 The wet ingredients.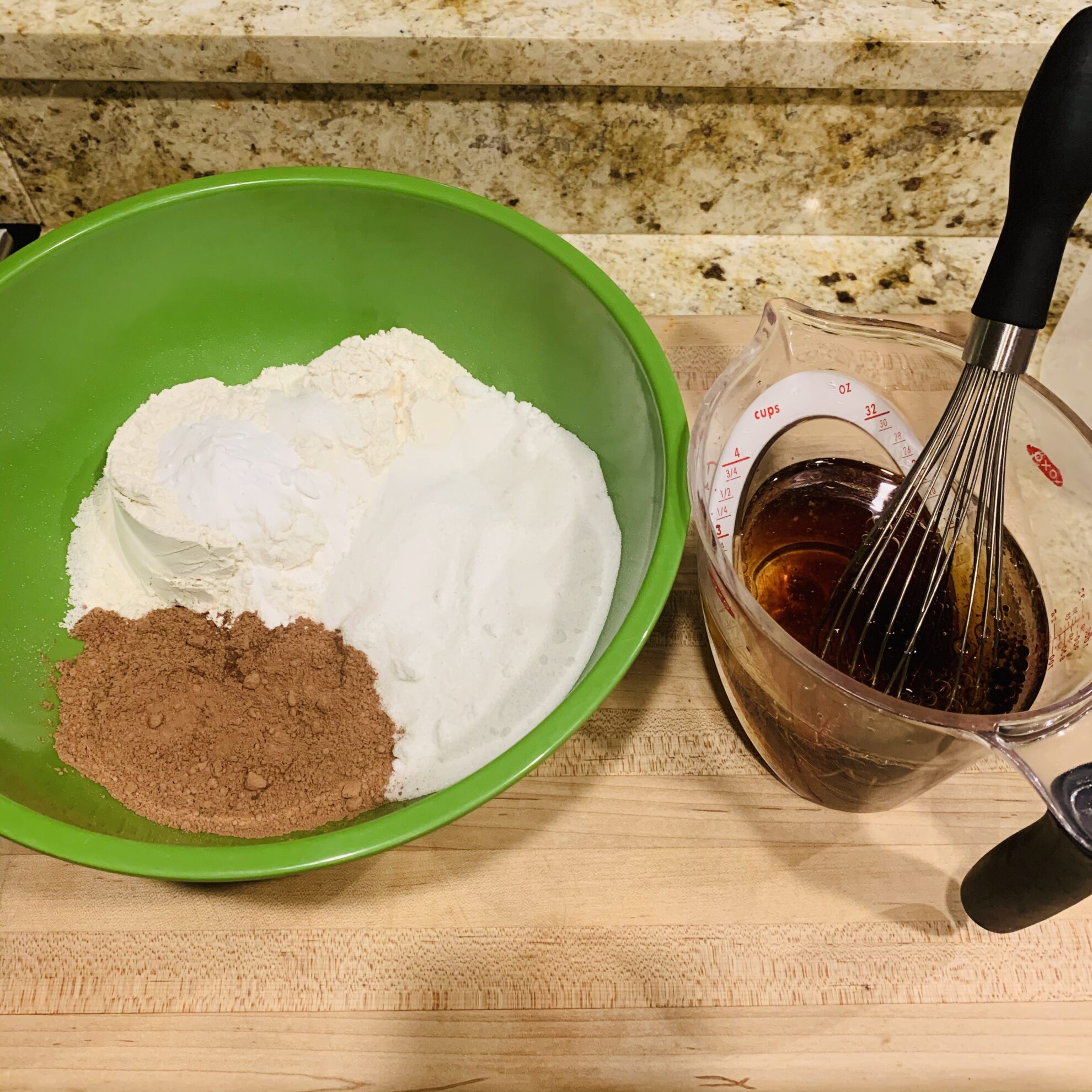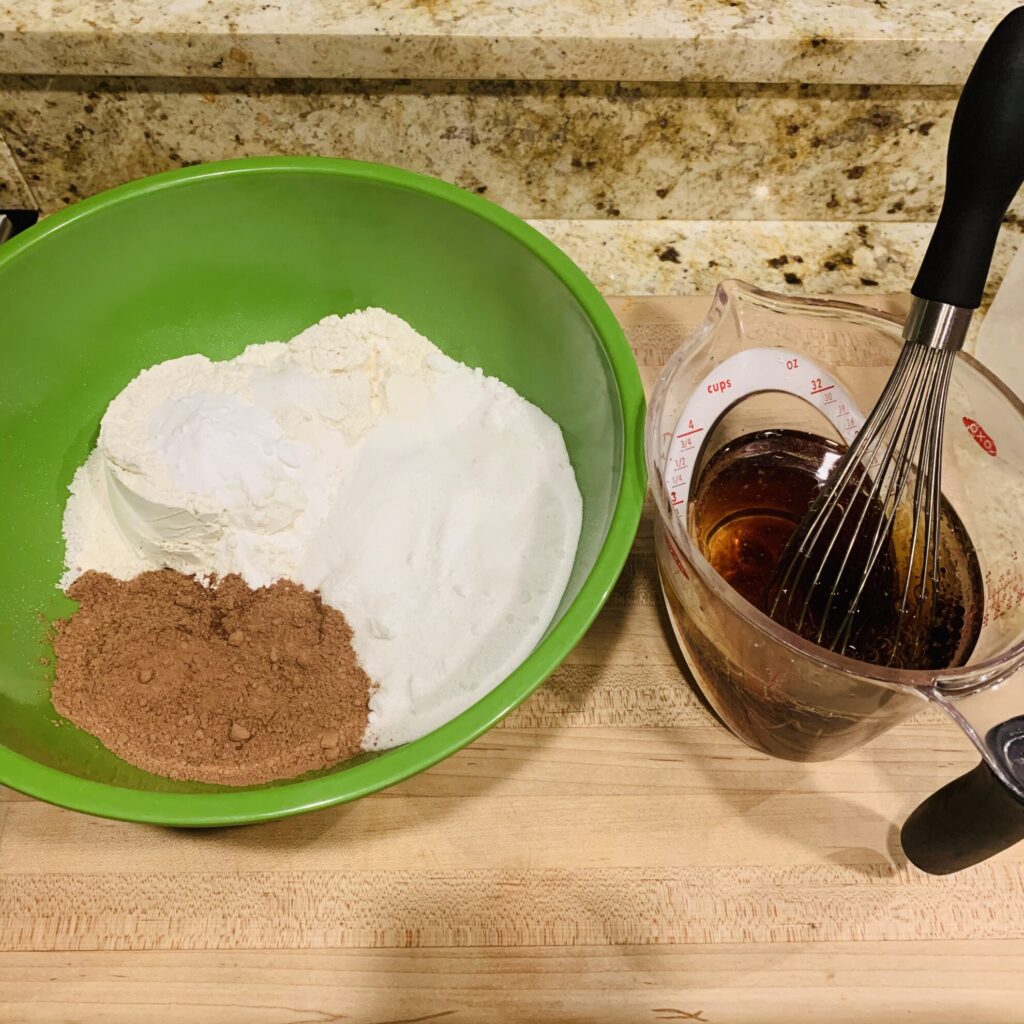 Whisk the wet ingredients.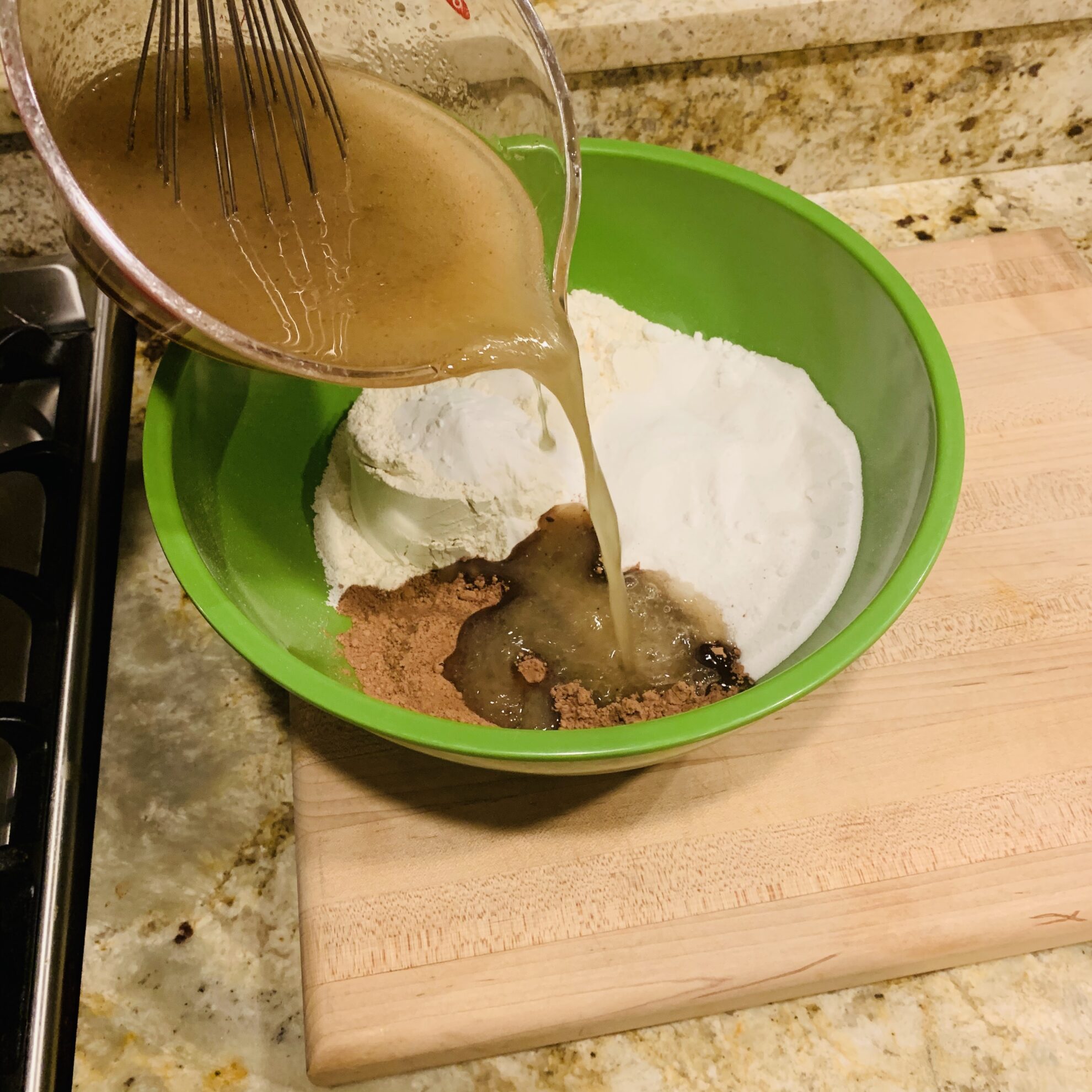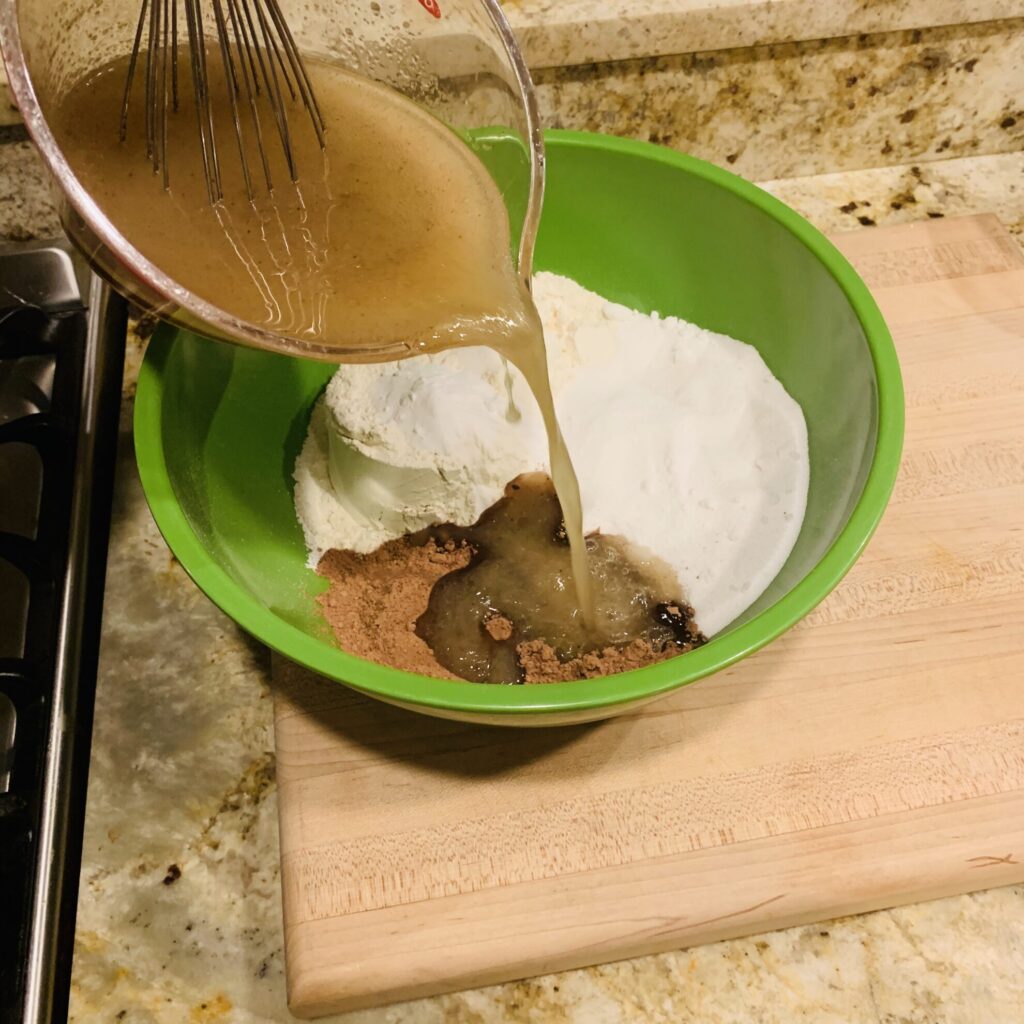 Combine the wet ingredients with the dry ingredients.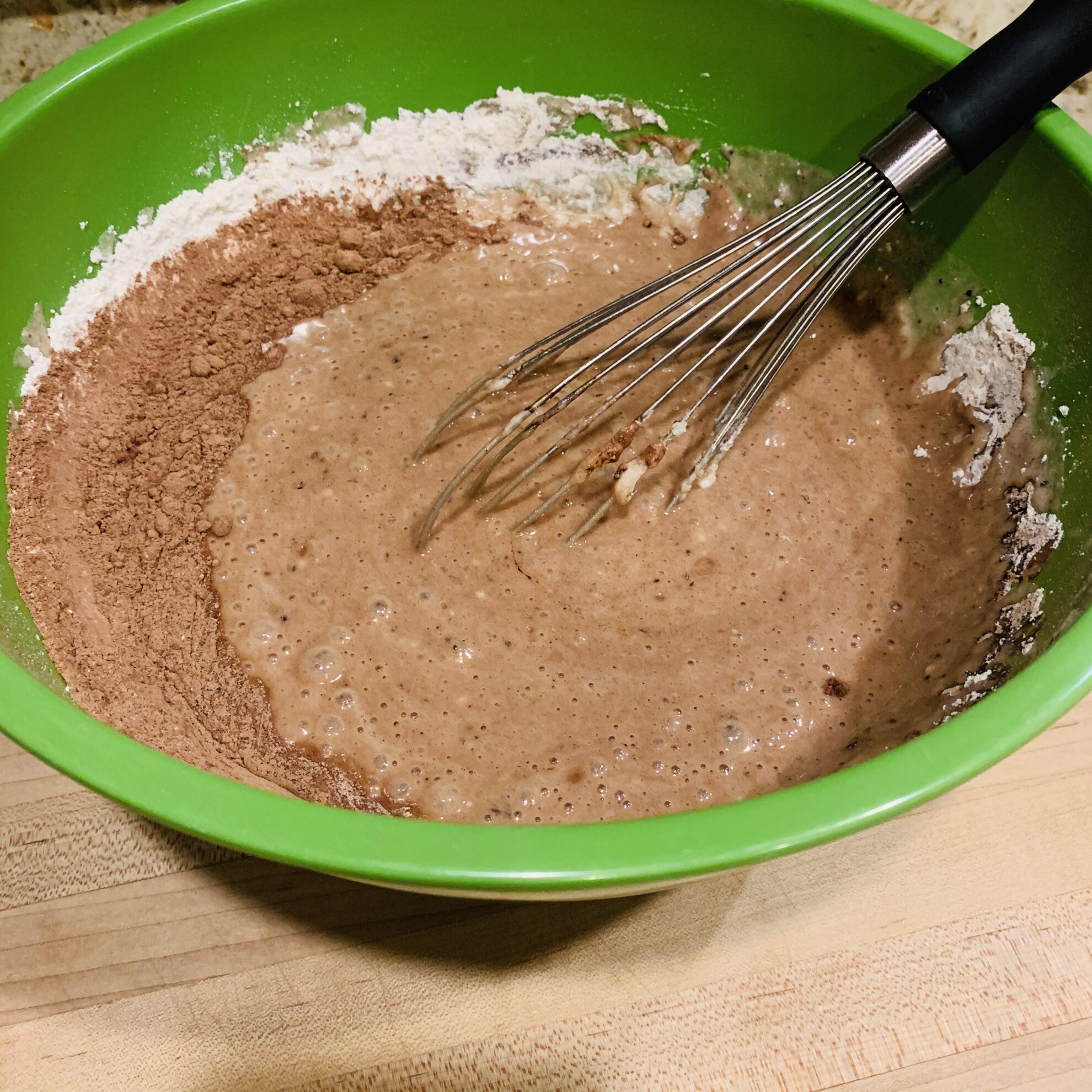 Whisk until the batter is smooth and all lumps are gone.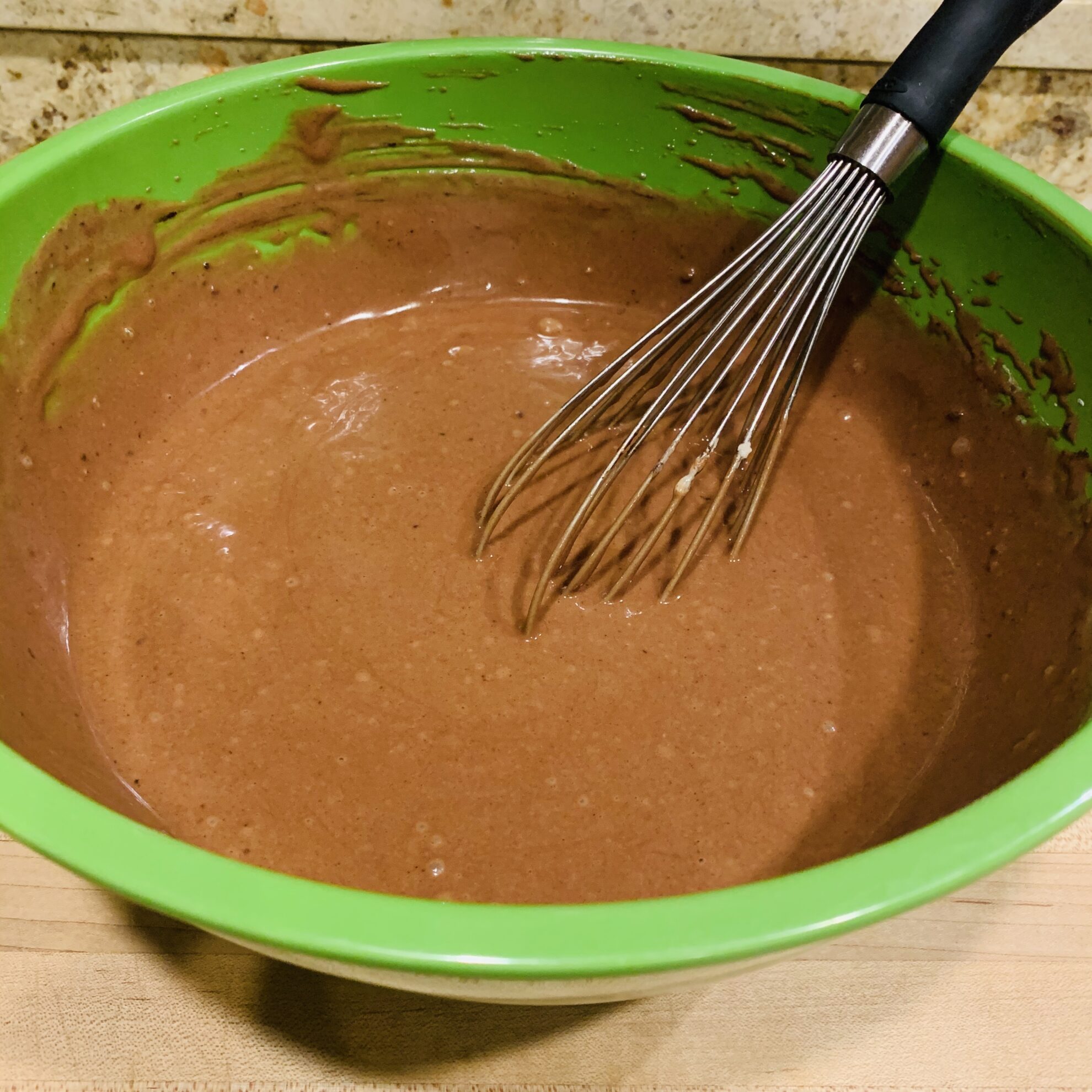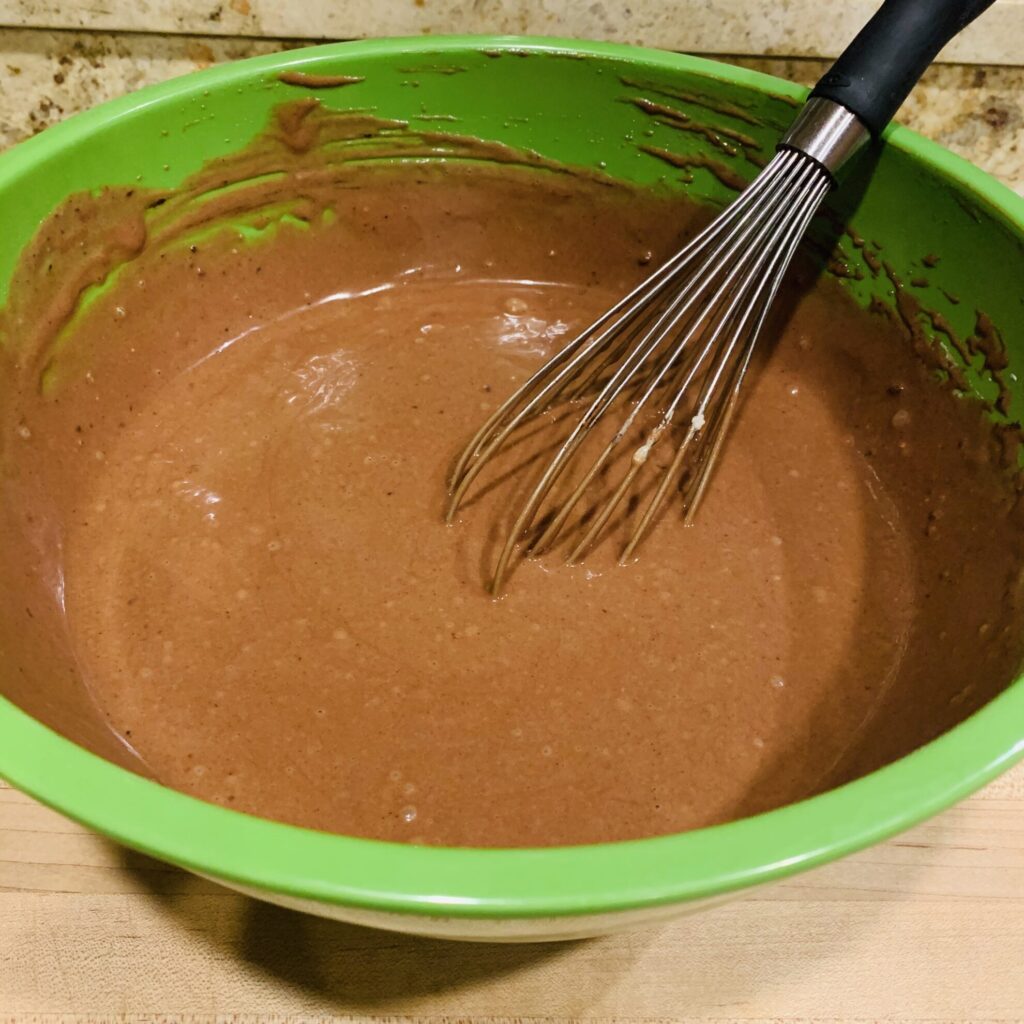 Pour into a well greased baking dish.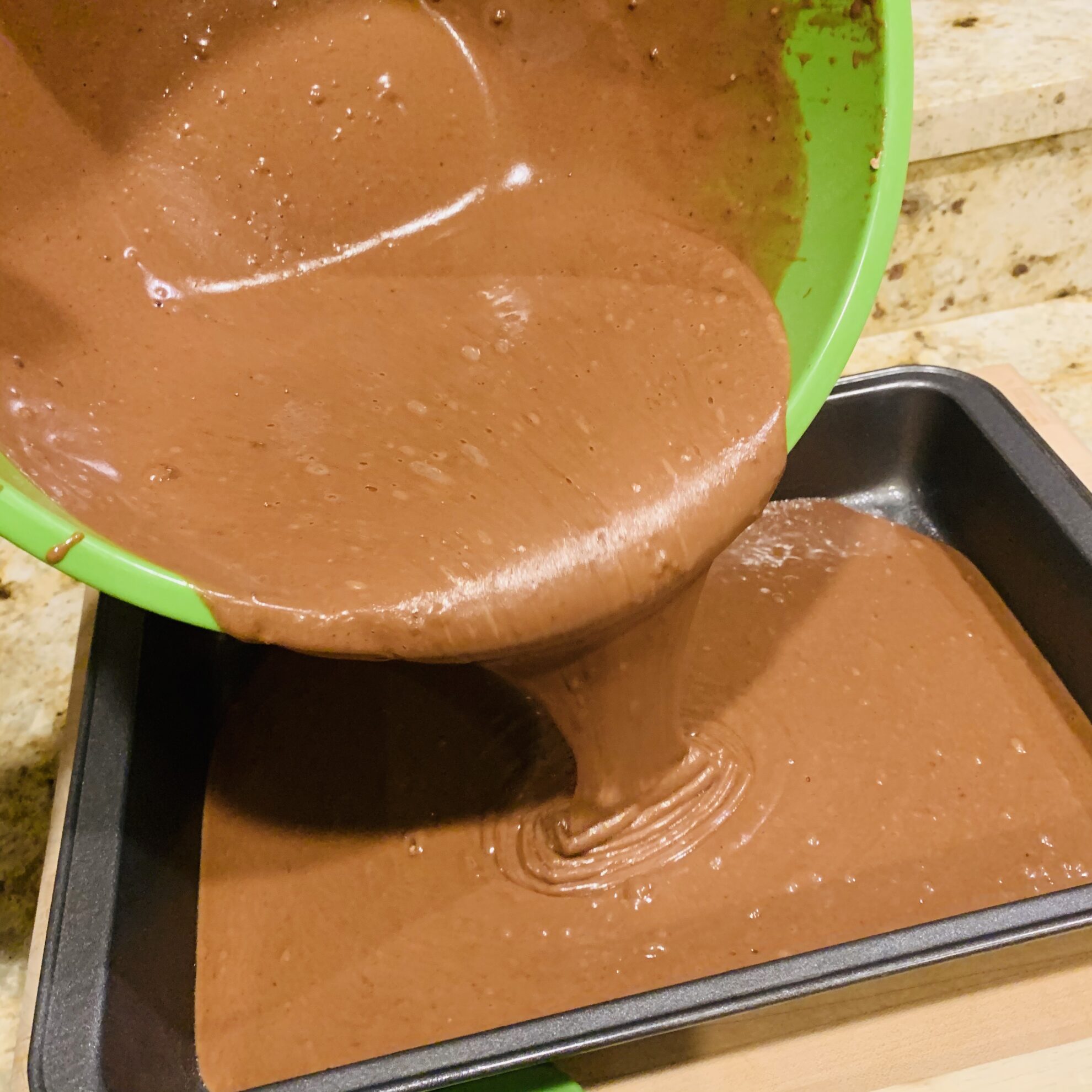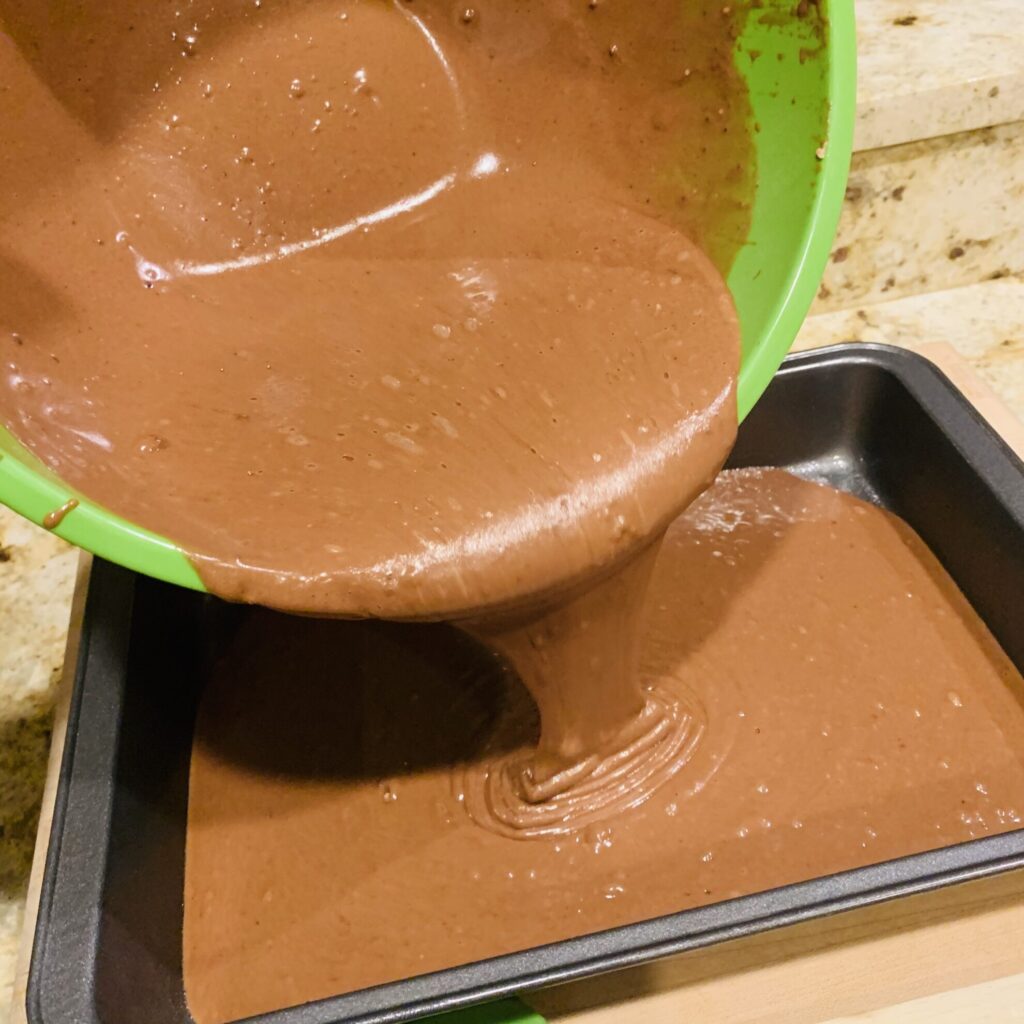 This recipe is for a 9×13″ size dish.
Because QUARANTINE CAKE.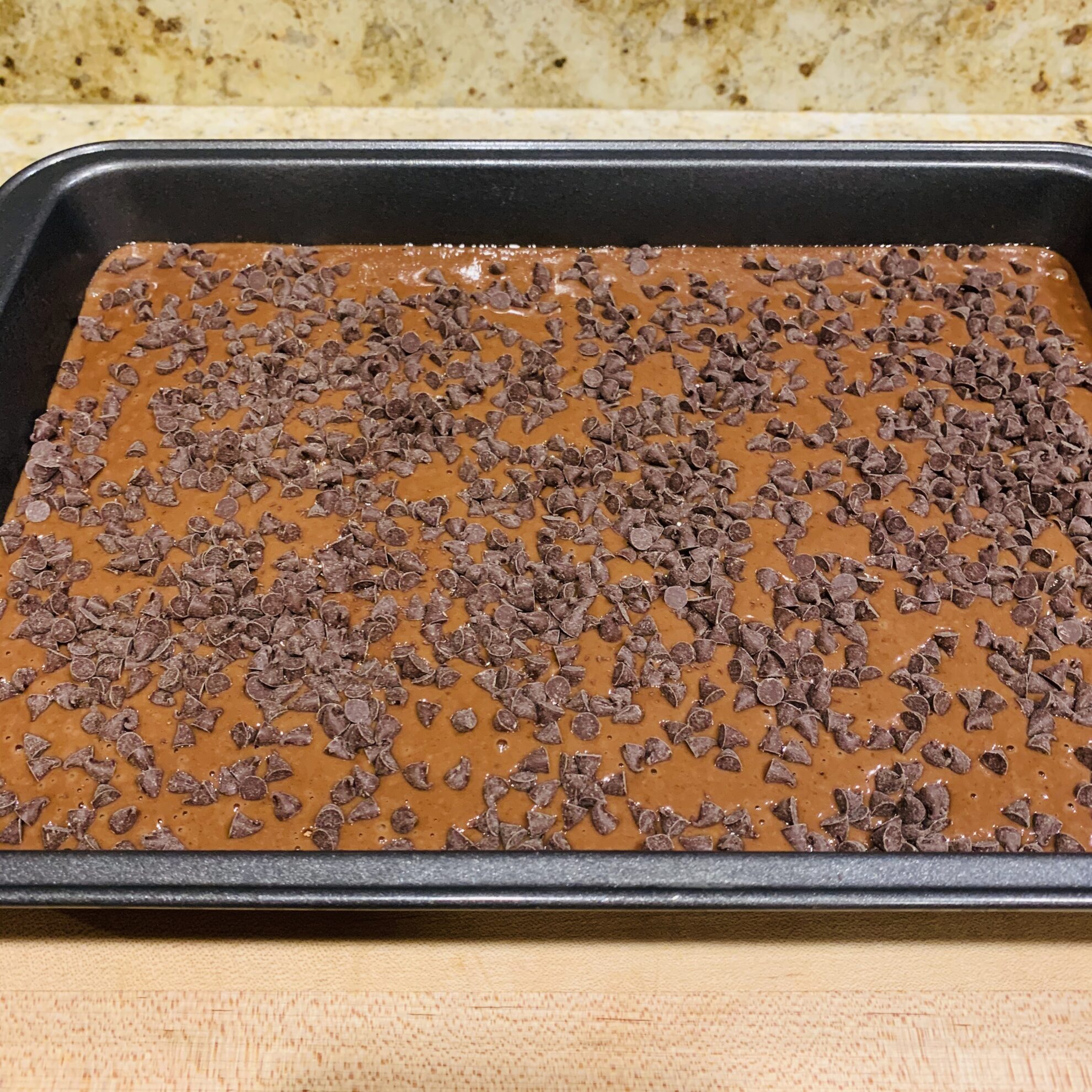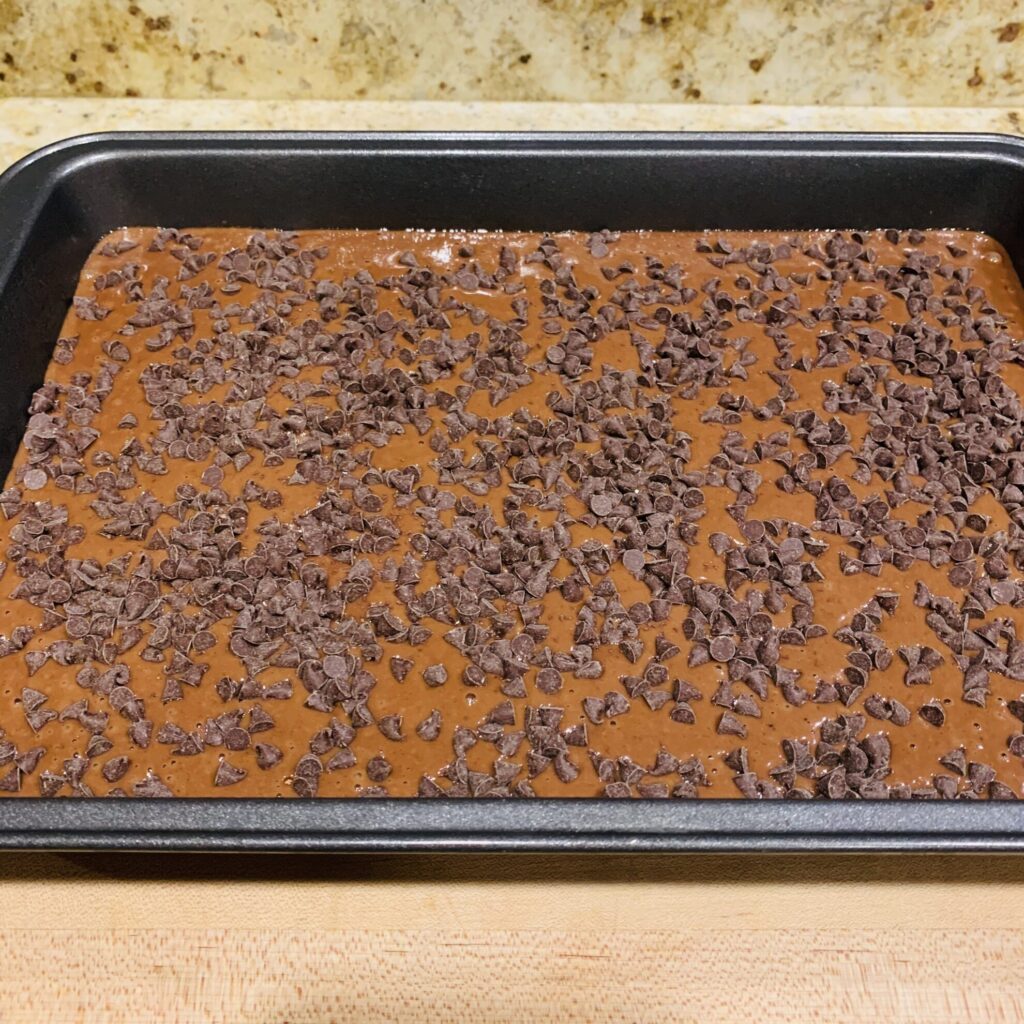 Now.
Sprinkle chocolate chips right onto the batter.
Minis, regular size, chunks.
I don't care which size or shape.
The goal here is add more chocolate.
If you don't have any on hand, that's ok. Just skip them.
Put into the oven and bake.
While it's baking…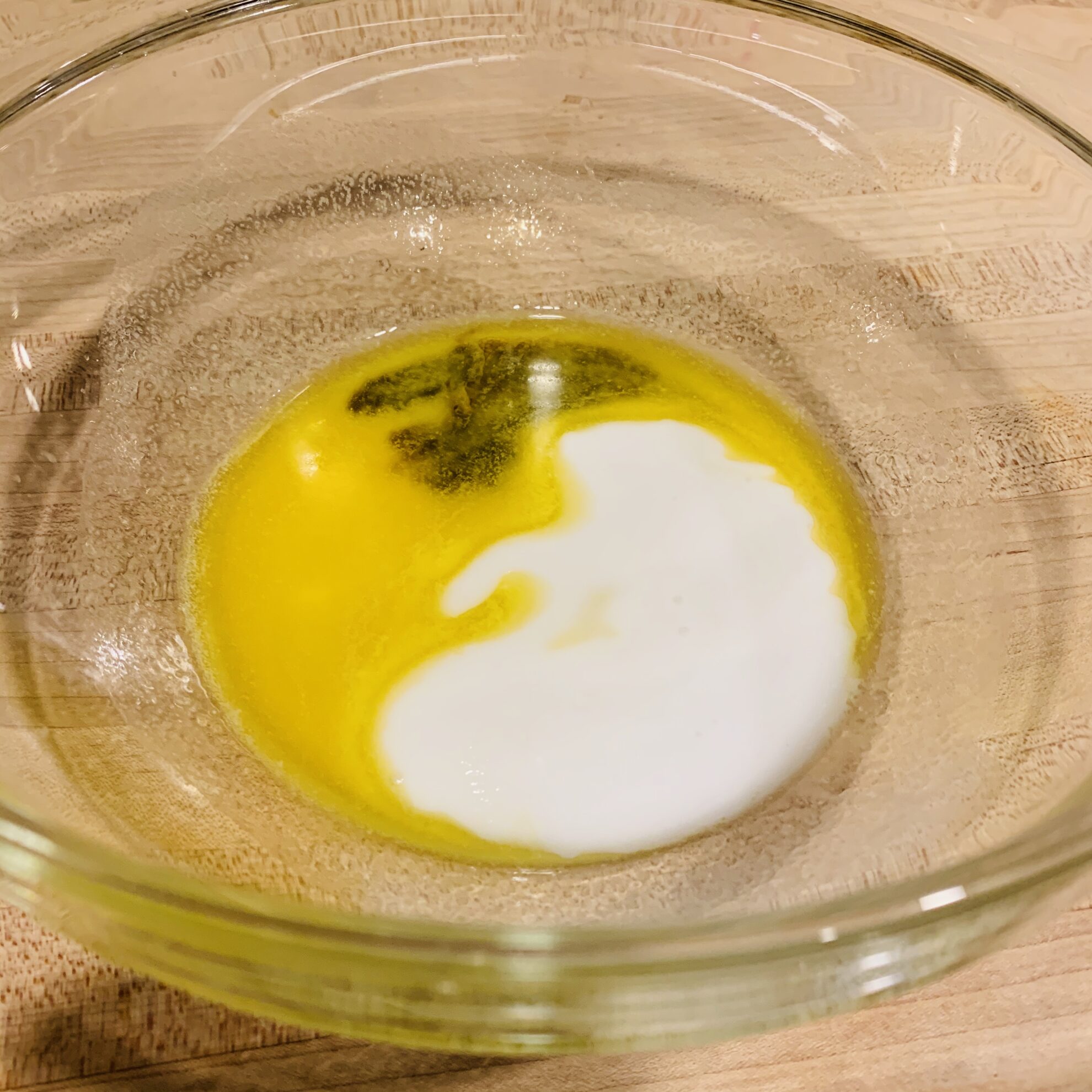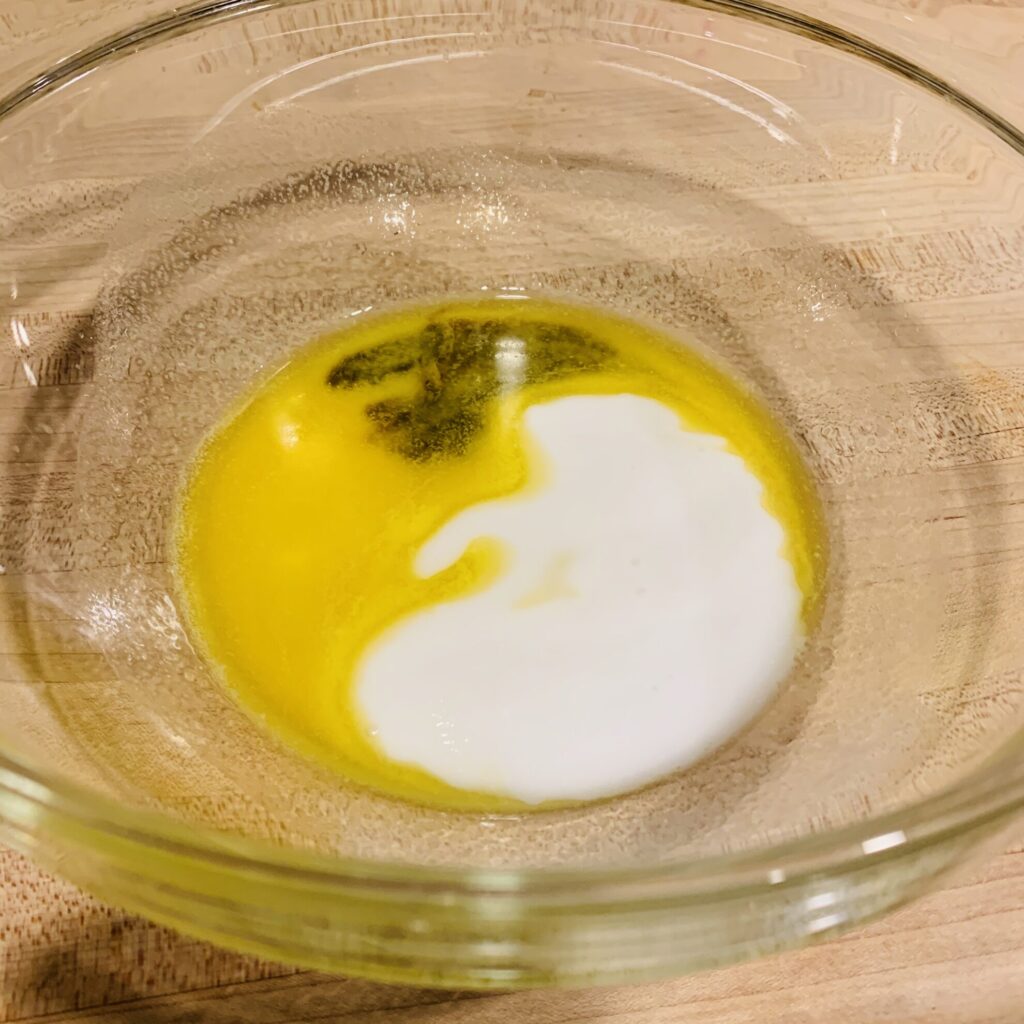 Melt the butter for the frosting and add the milk and vanilla.
How to Make Powdered Sugar from Regular Sugar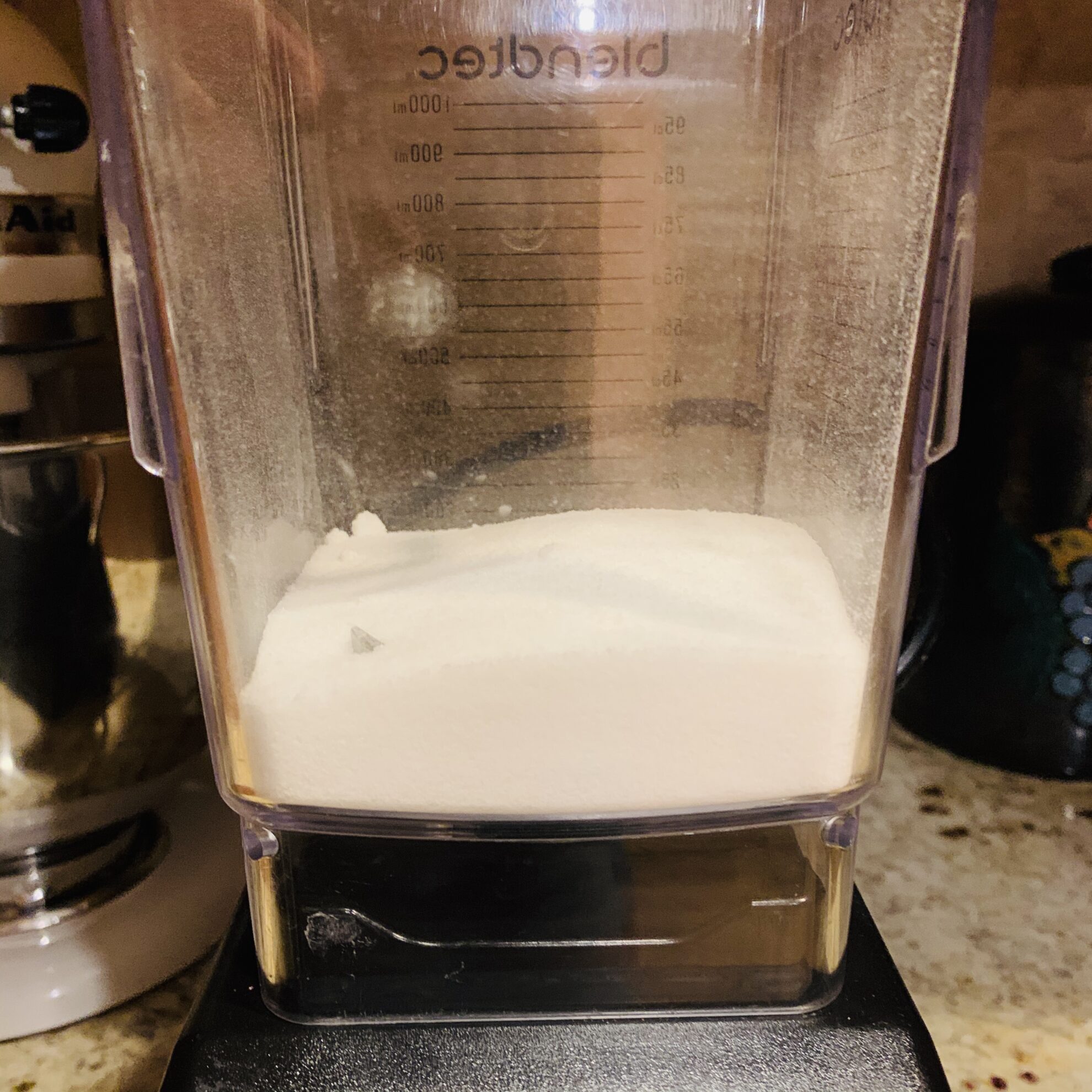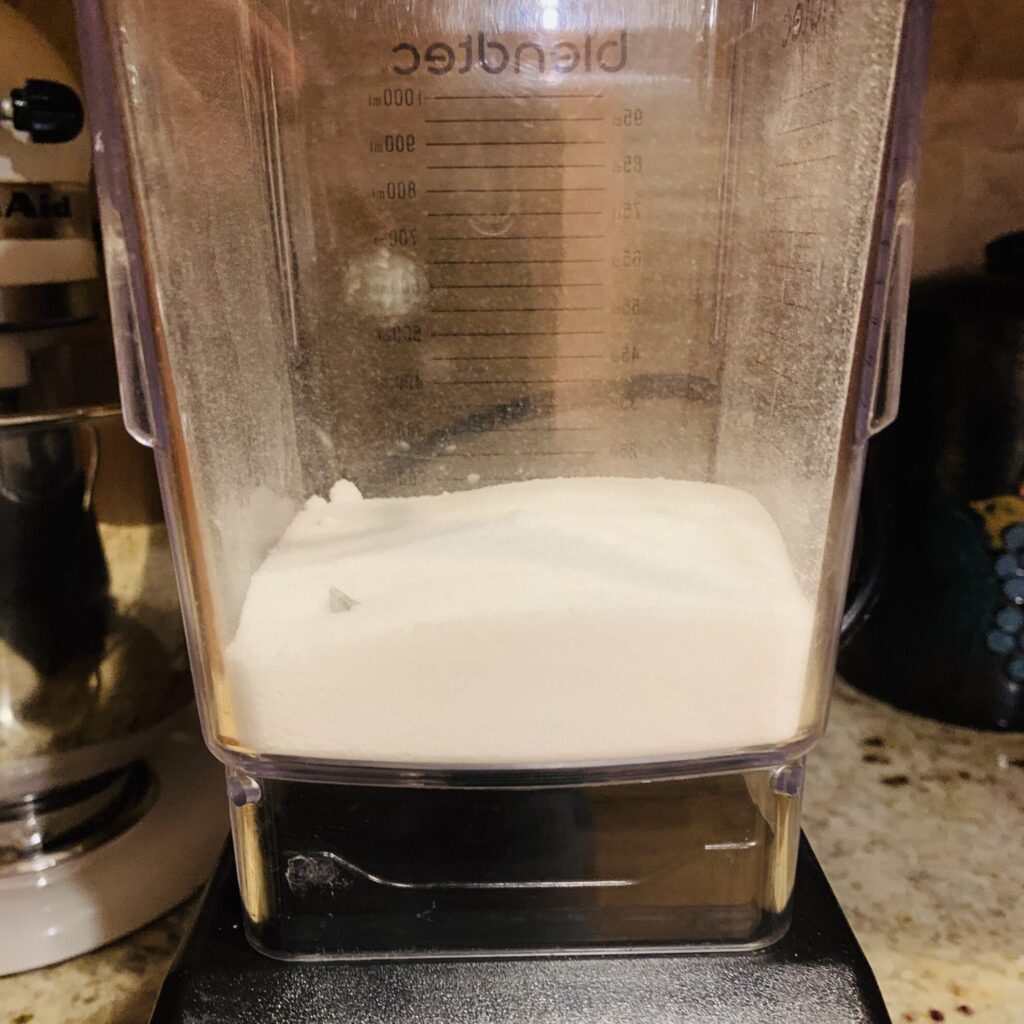 I'm all out of powdered sugar.
So I added the sugar to my blender (food processor works too!) and hit the pulse button about 7 times, until the sugar became powdery and the same consistency as 10X powdered sugar.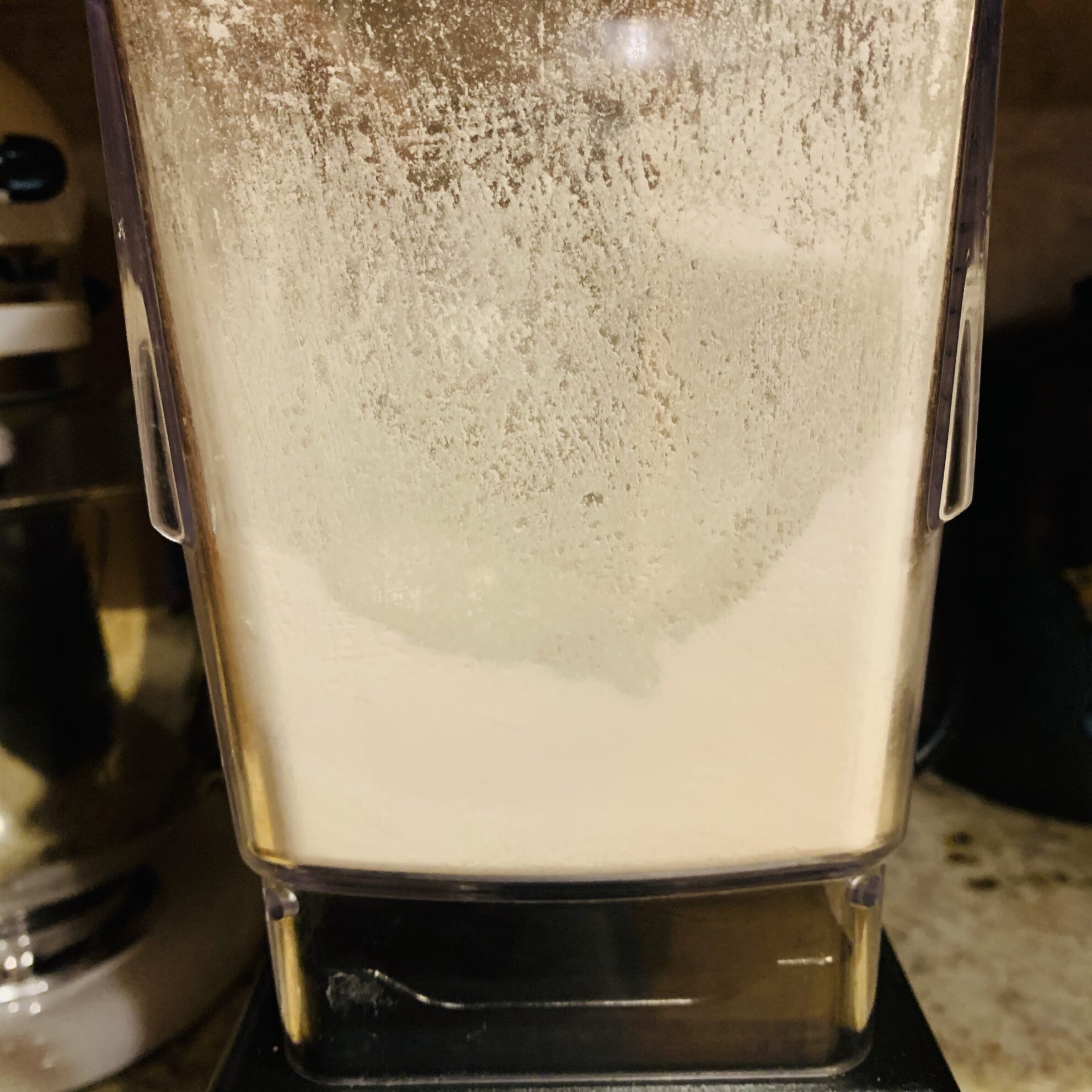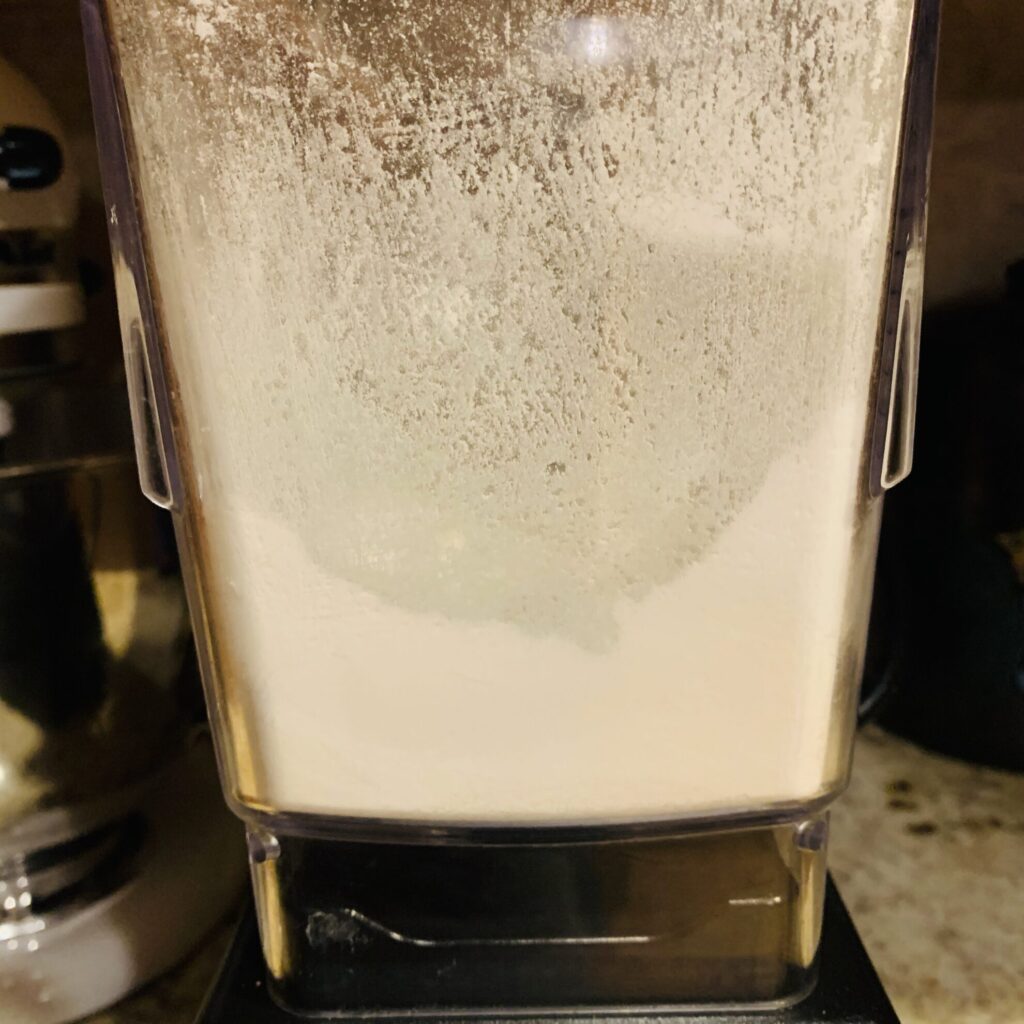 Perfection!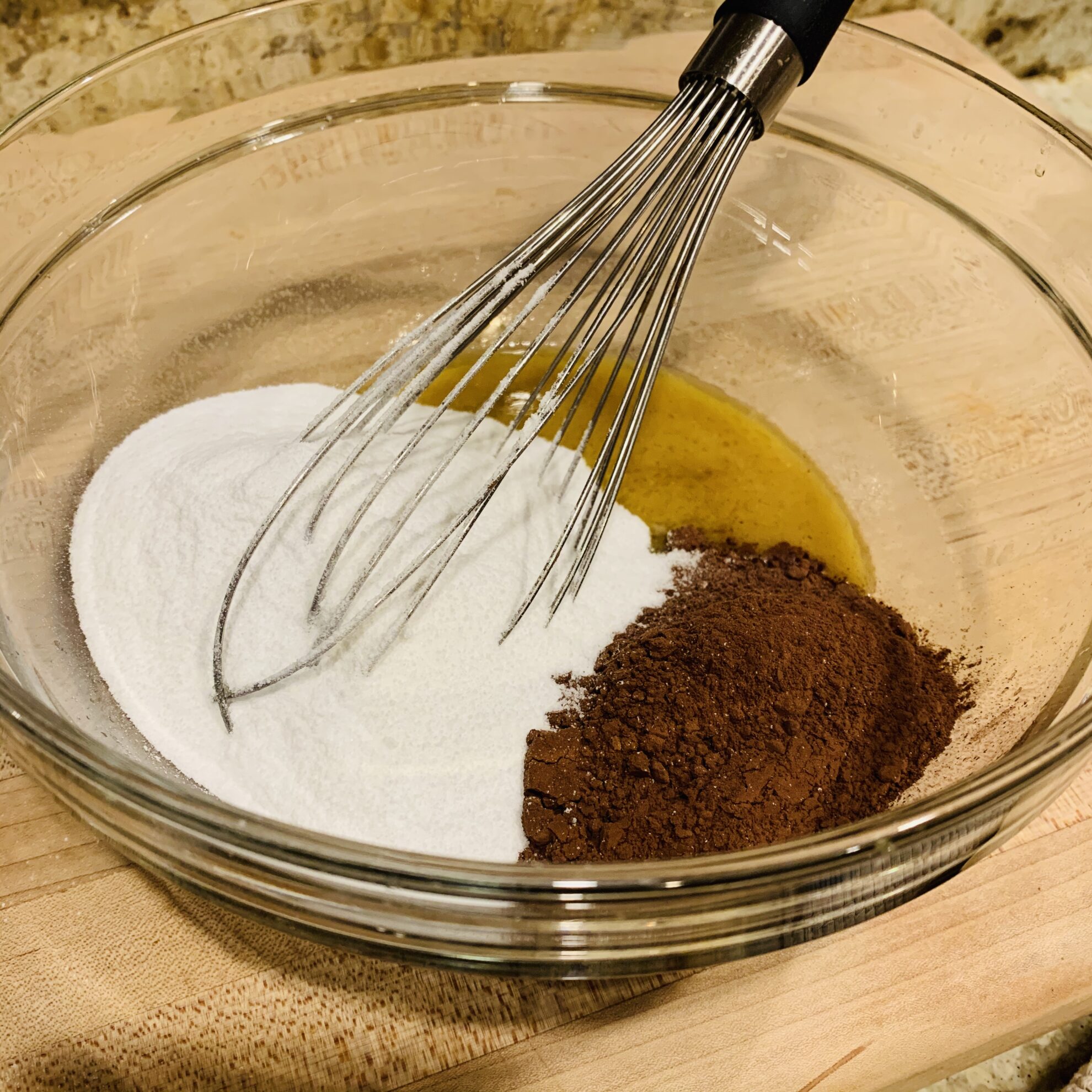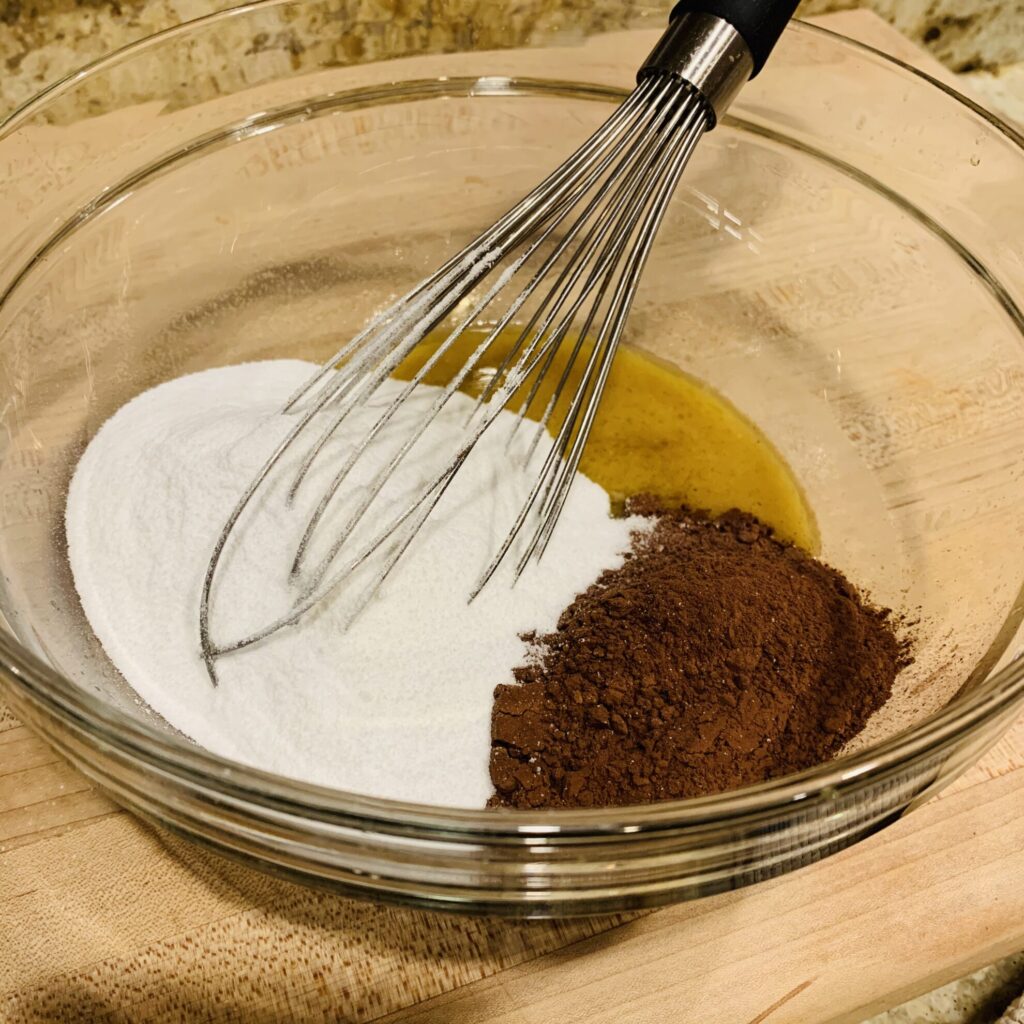 Add the powdered sugar and cocoa to the melted butter combo.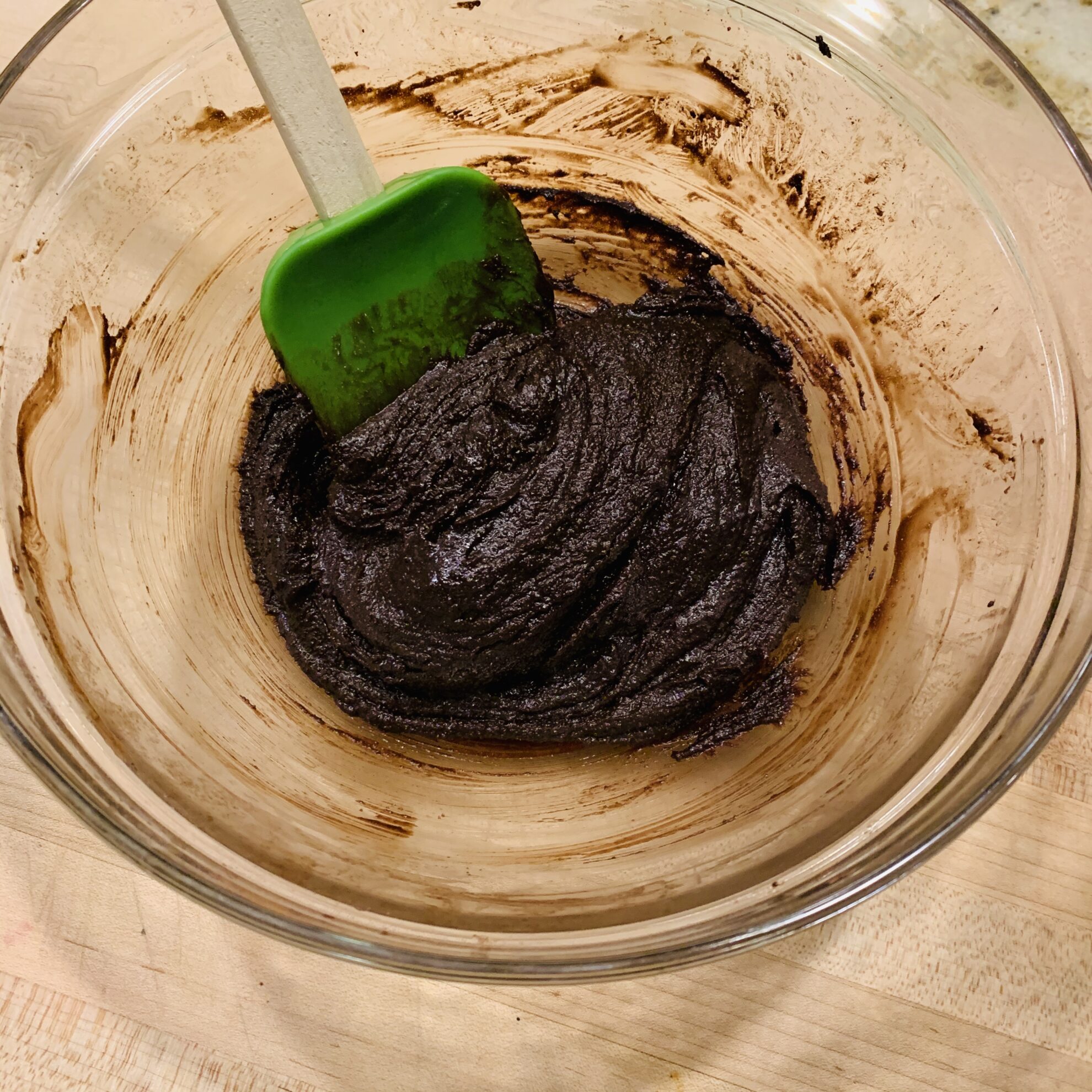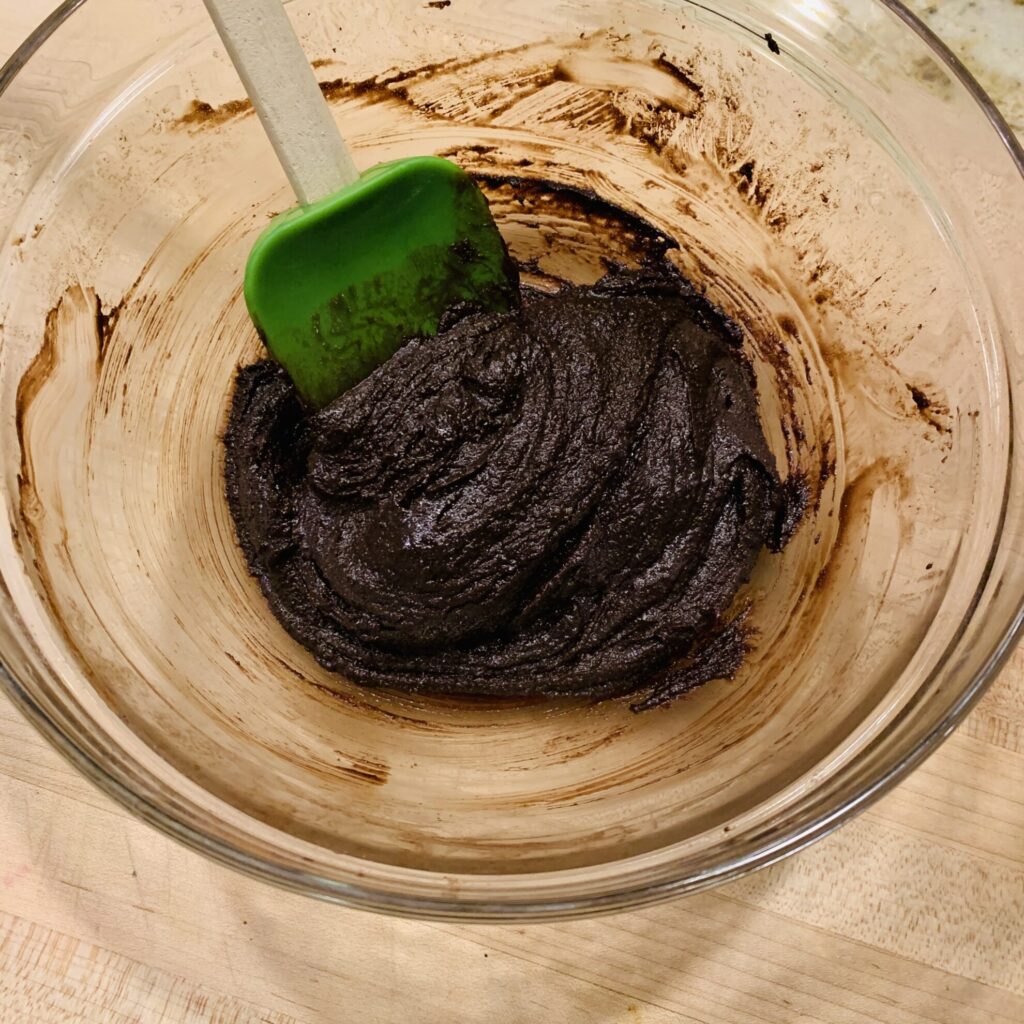 Beat with spatula, or whip well in stand mixer.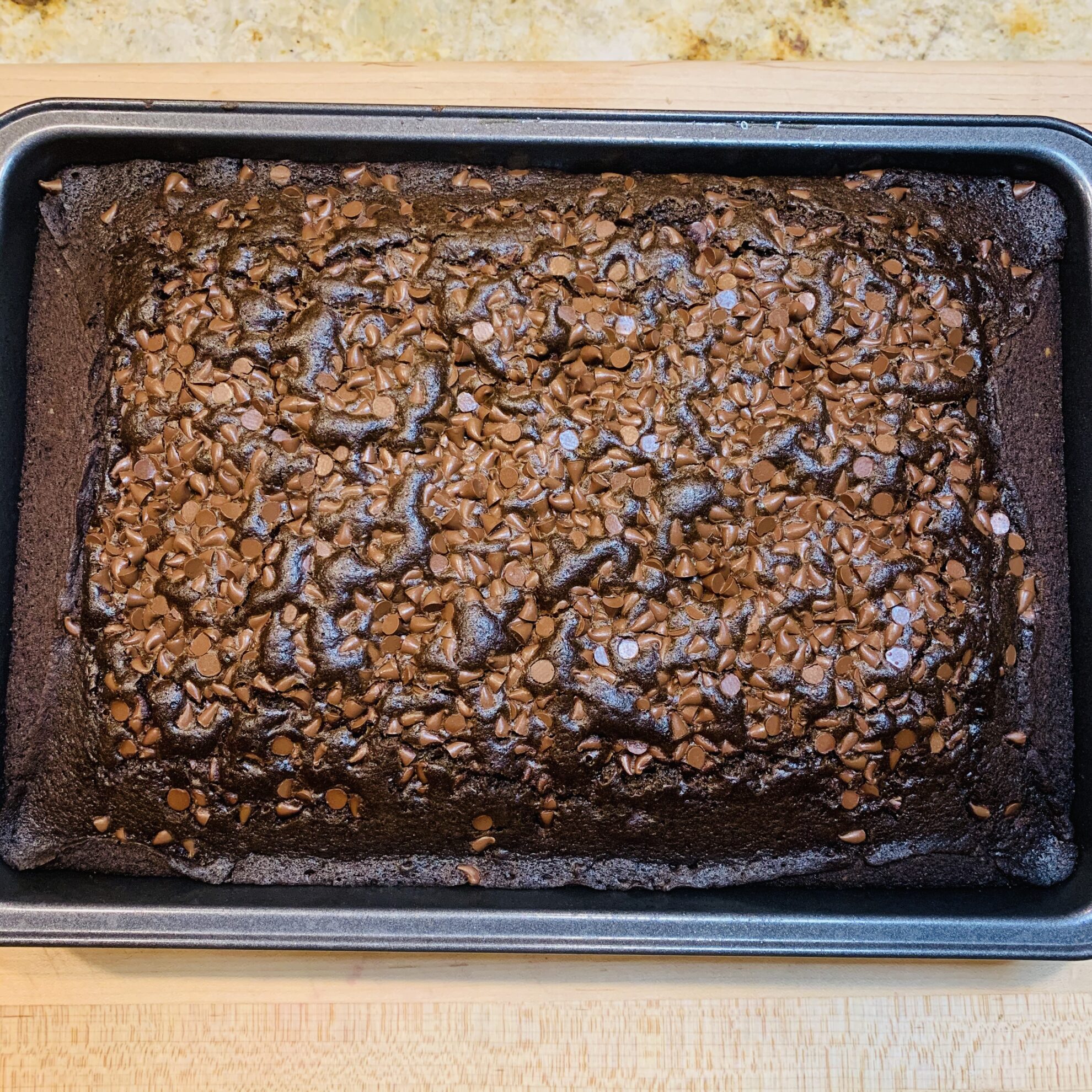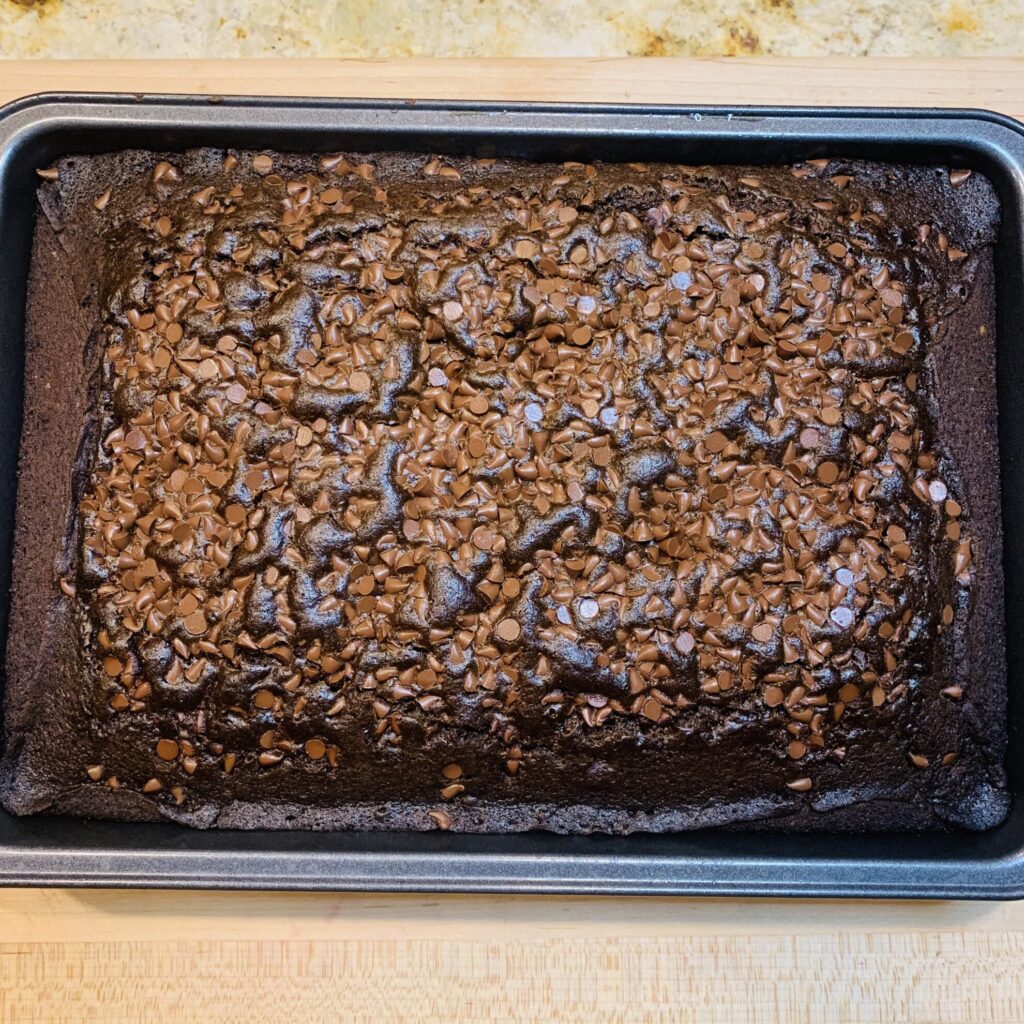 When the cake is done in the center, pull it out and let it cool completely before frosting.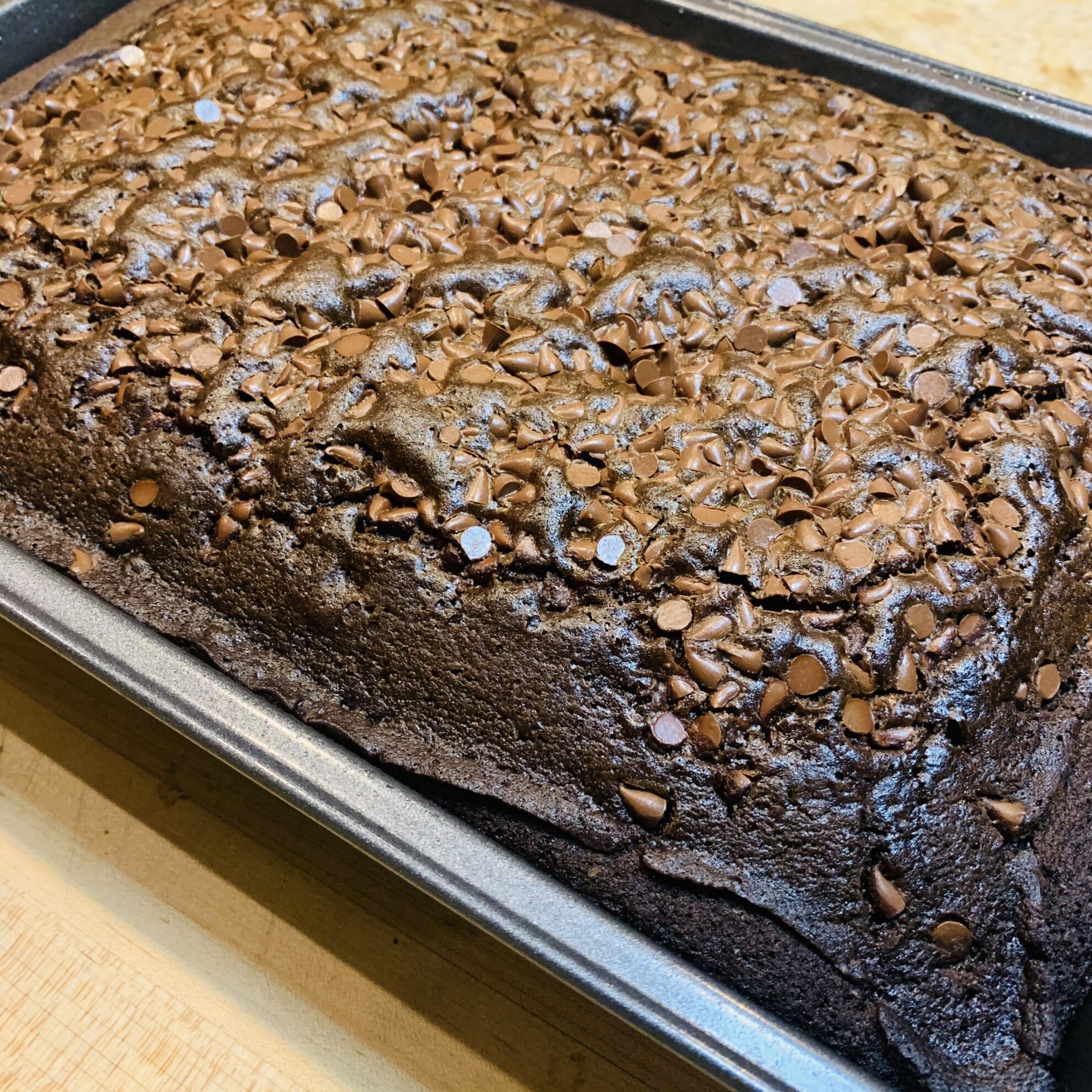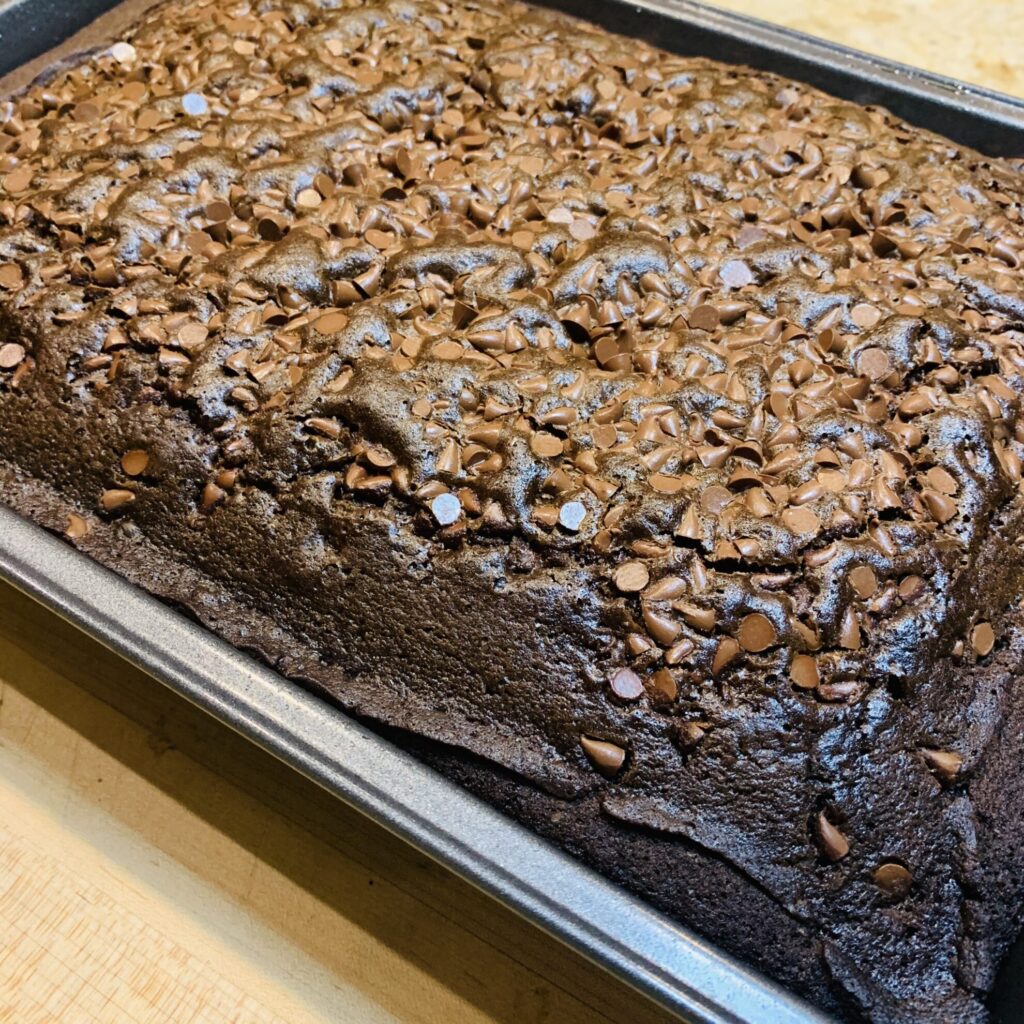 Who am I kidding?! I didn't let it cool all the way….
Because CHOCOLATE….
And BOYS…..
WHO WOULD NOT STOP ASKING FOR A SLICE.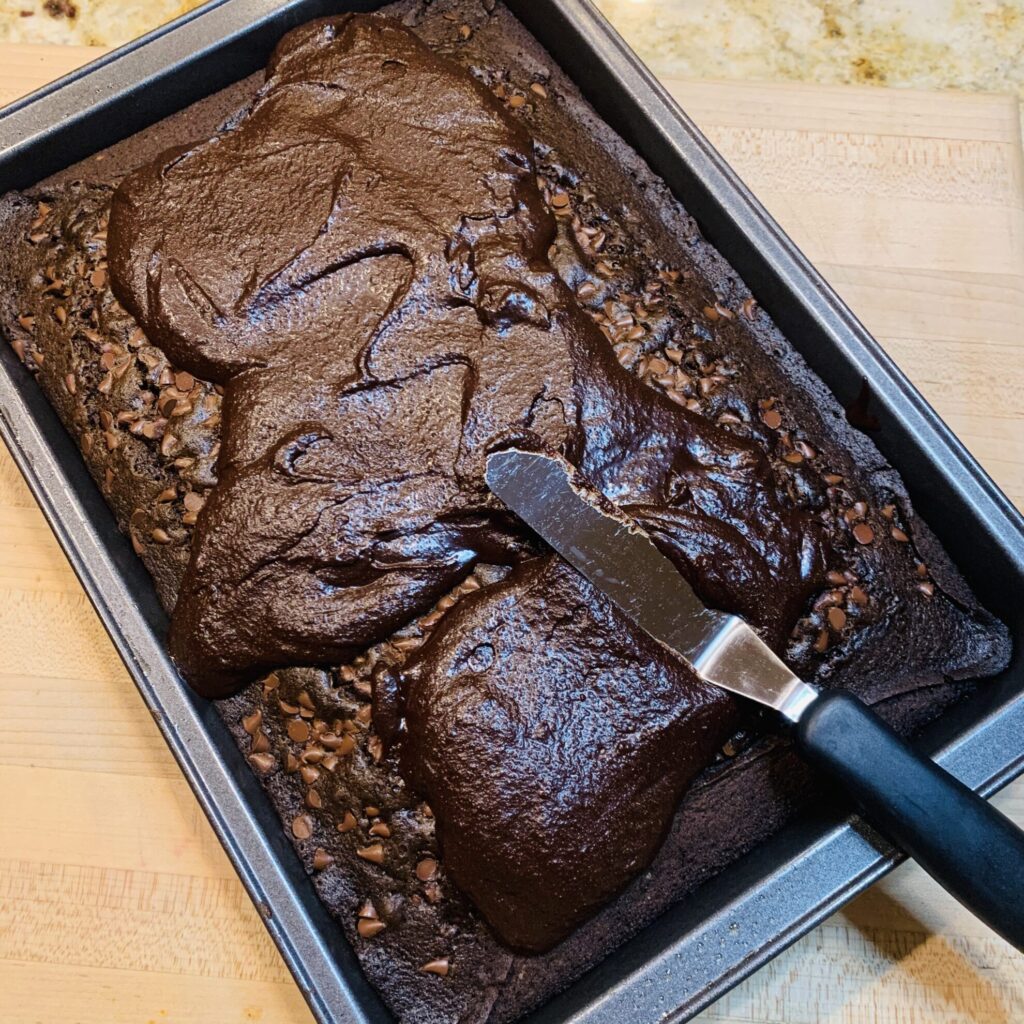 I ended up frosting while it was still a little warm.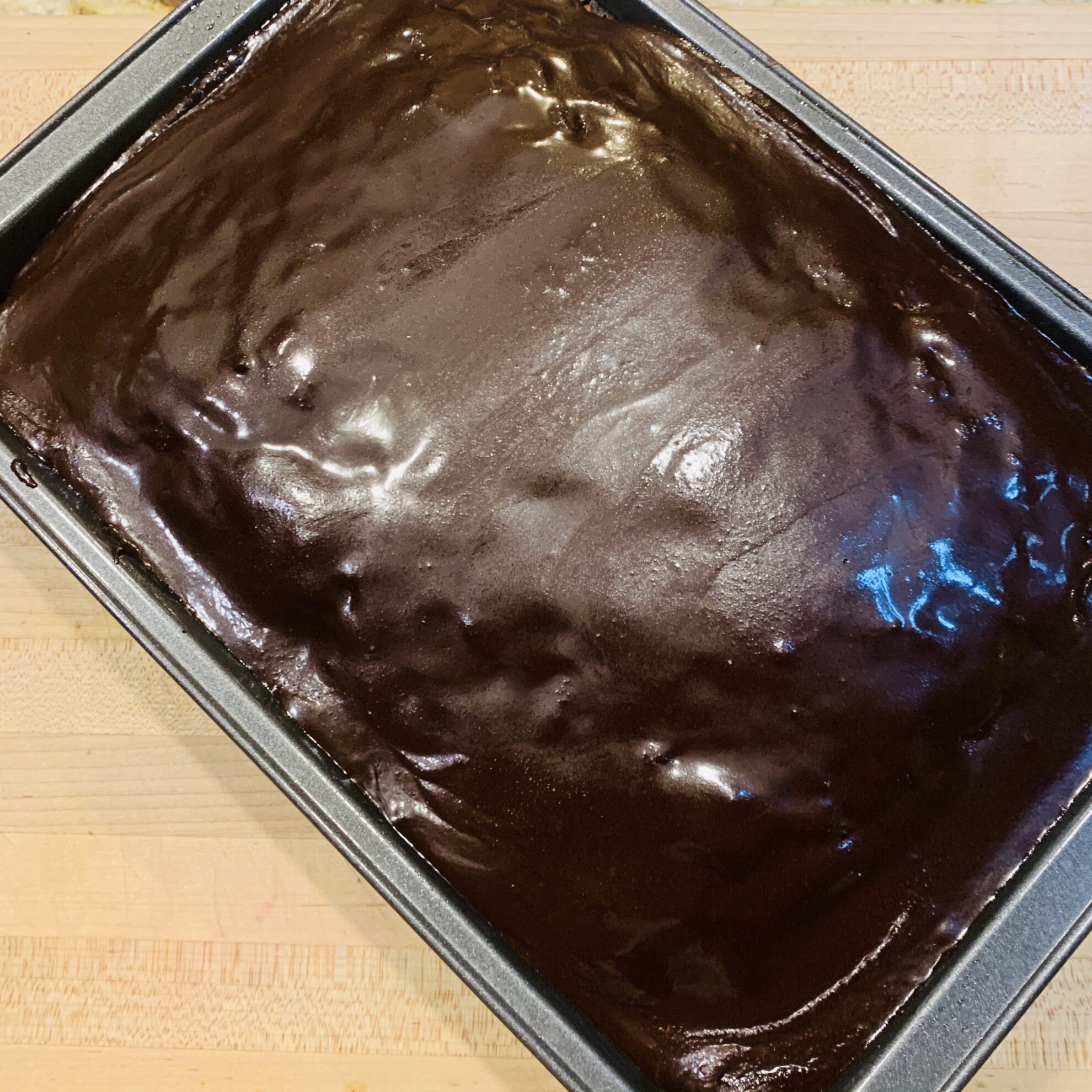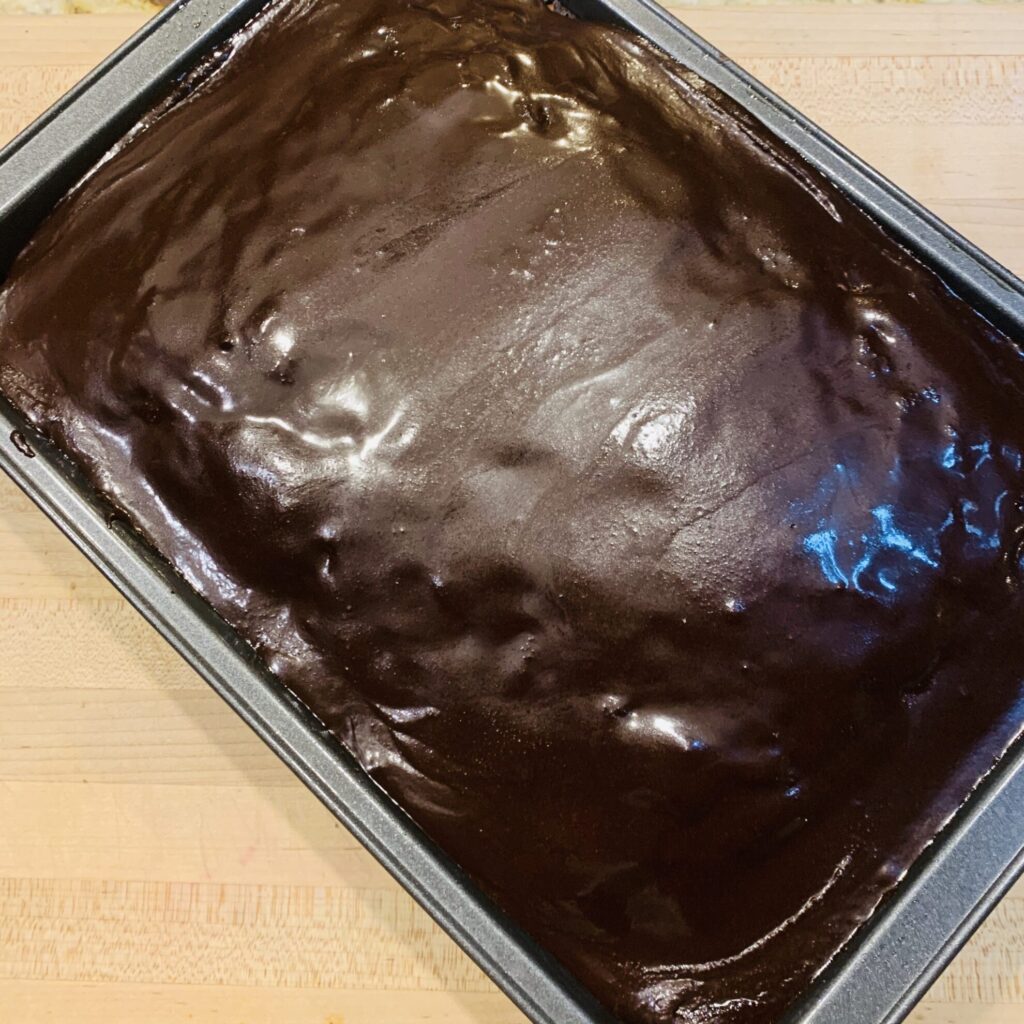 I don't normally recommend that.
Unless you are desperate for chocolate cake because you've been trapped in your house for 6 weeks.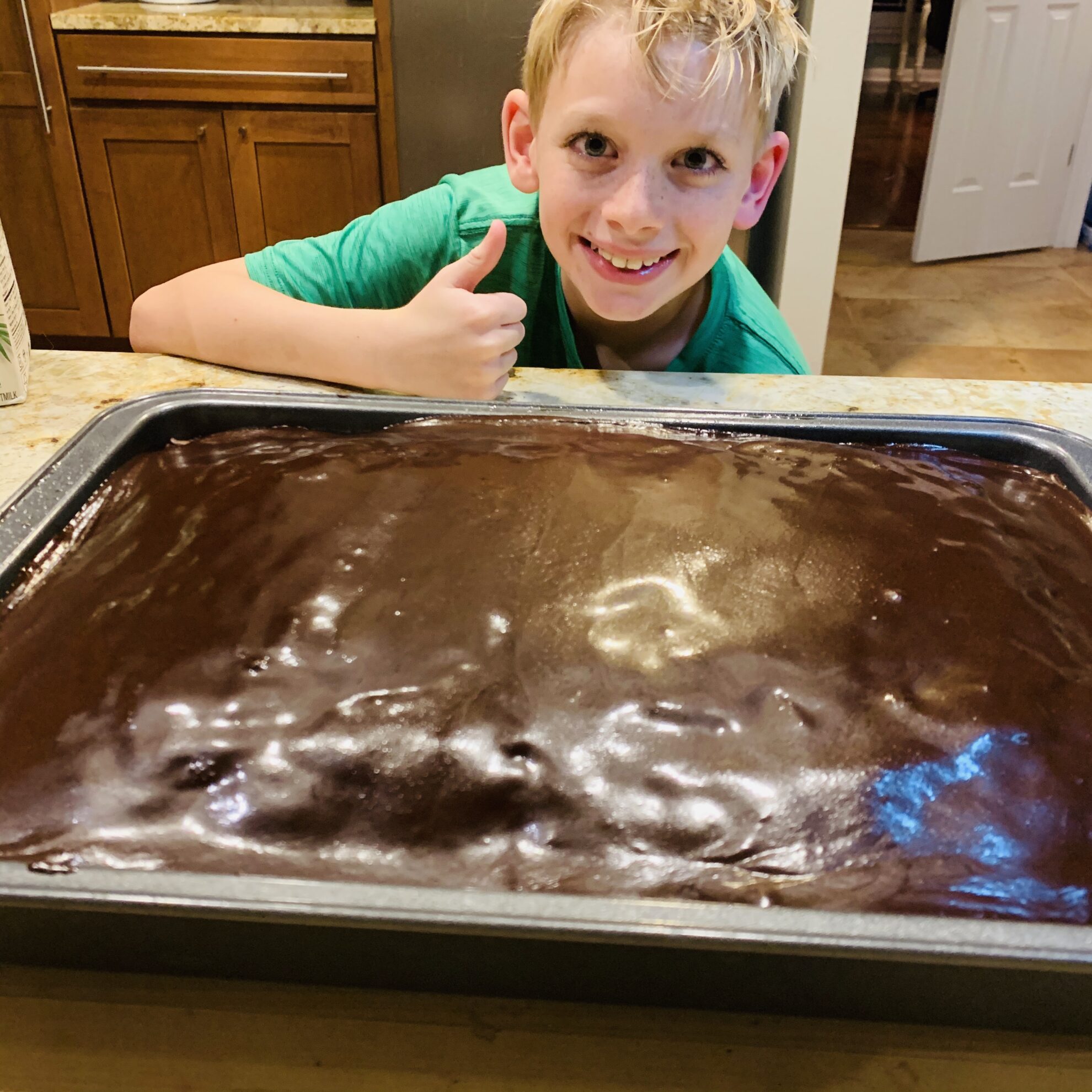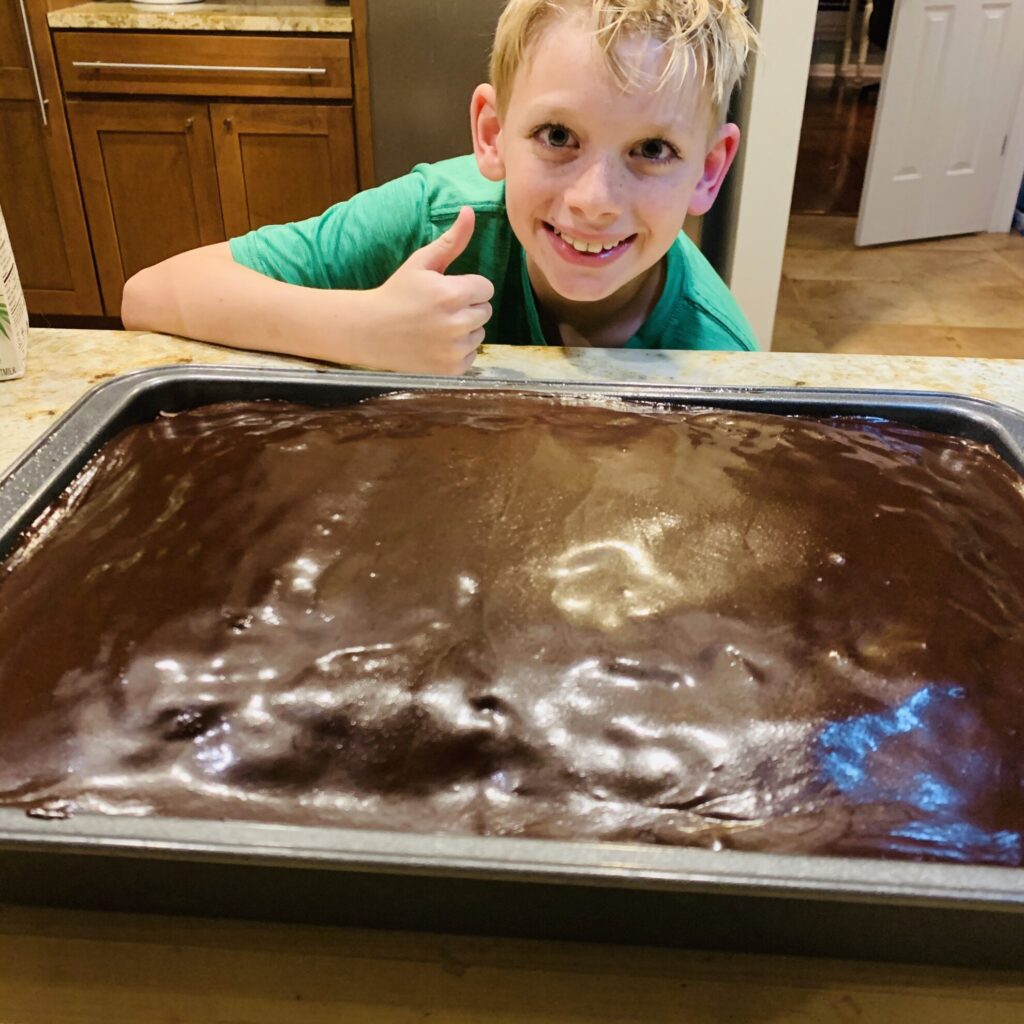 This is one happy camper at 10 pm!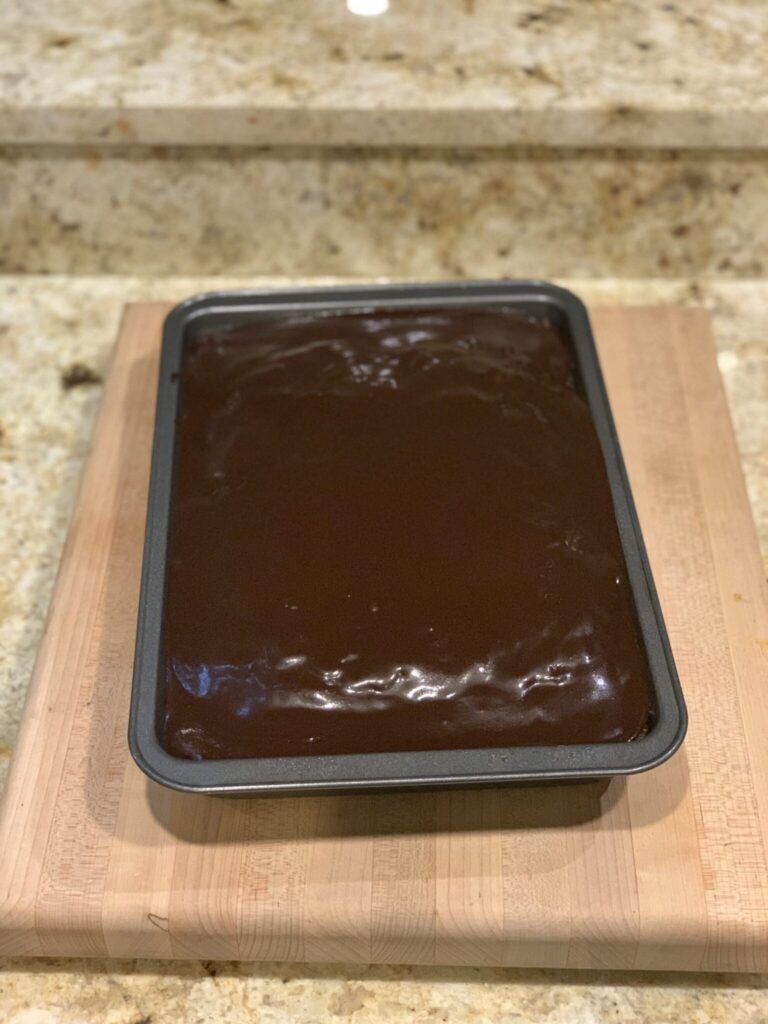 ENJOY!!!!!!!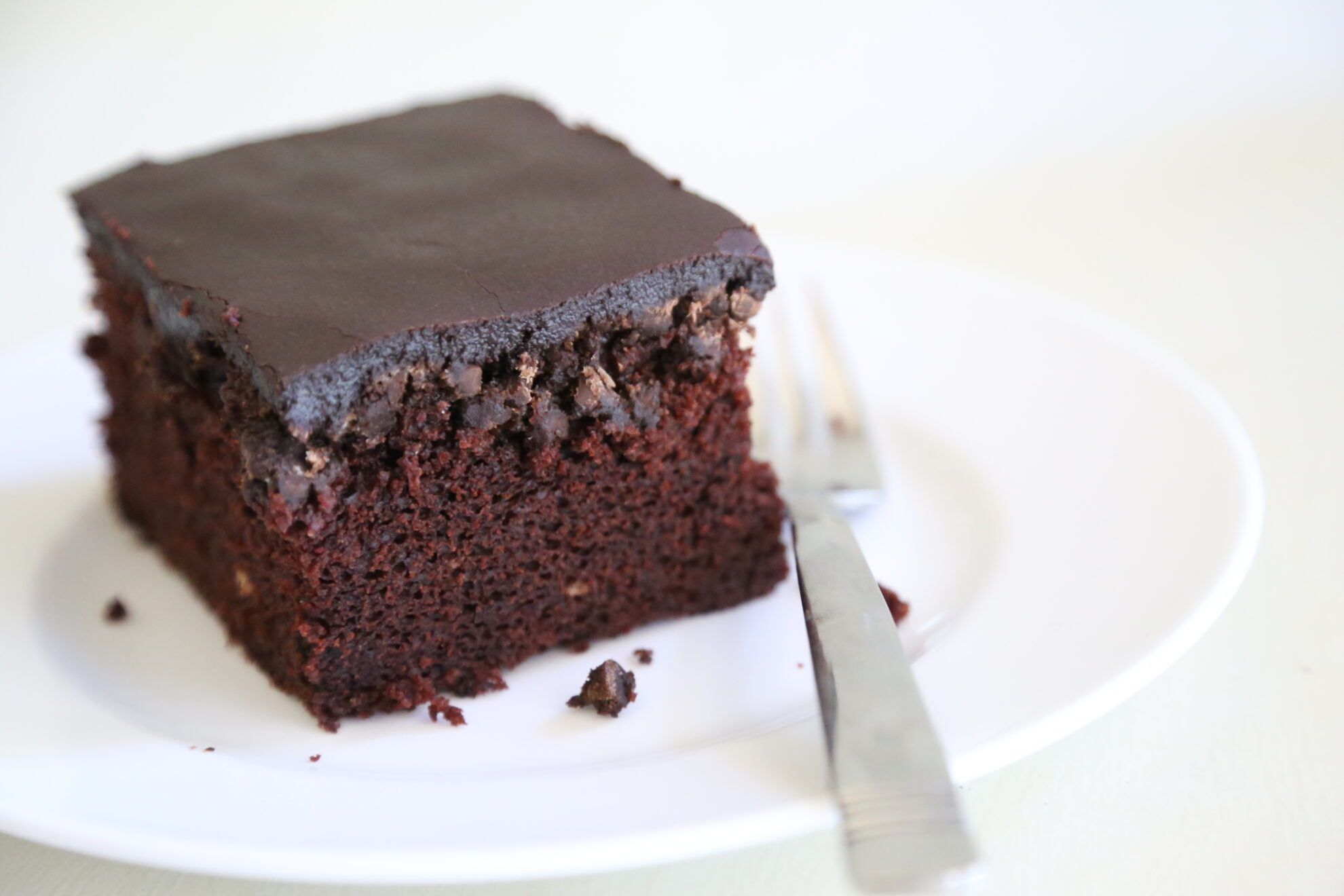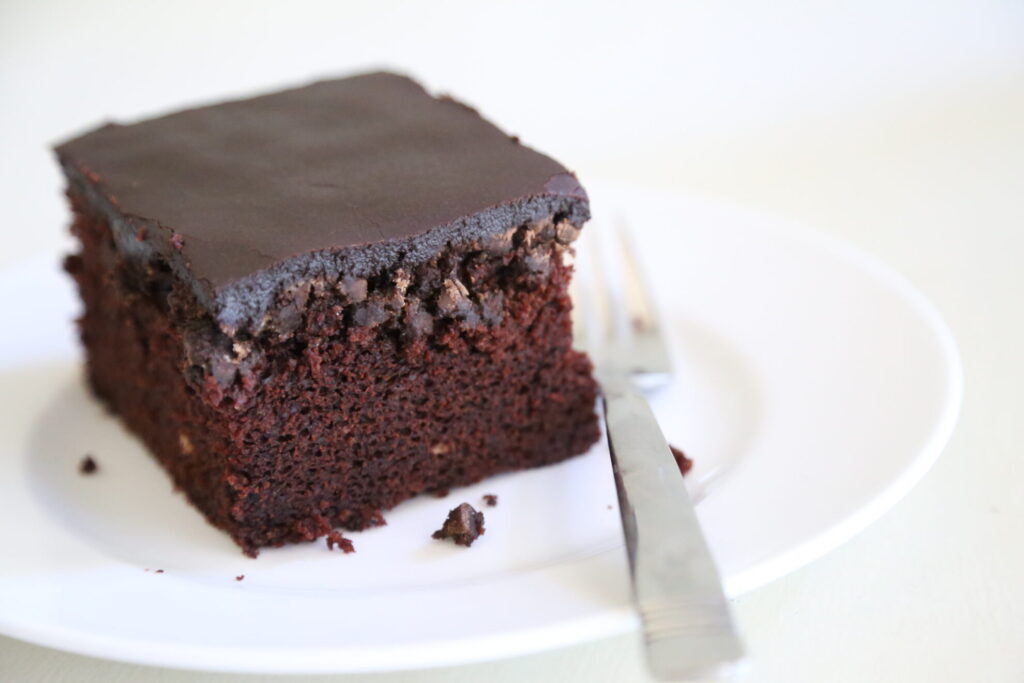 A simple spin on "Depression Cake" that is made with no eggs or milk...
Ingredients
3

cups

all-purpose flour

2

cups

white sugar

1/2

cup

unsweetened cocoa

2

tsp

baking soda

1

tsp

salt

2

cups

water

2/3

cup

canola oil

1

Tbsp

white vinegar

2

tsp

vanilla
Frosting
4

Tbsp

butter

melted

3

Tbsp

milk

1/2

tsp

vanilla

1/2

cup

unsweetened cocoa

2

cups

powdered sugar
Instructions
Preheat oven to 350 F. Generously spray a 9x13" baking dish with non-stick cooking spray.

In a large mixing bowl, add the flour, sugar, cocoa, baking soda and salt. Whisk gently to combine.

In a small mixing bowl, whisk together the water, oil, vinegar, and vanilla.

Pour the wet ingredients in with the flour-cocoa mixture and whisk until all lumps are gone.

Pour the batter into the baking dish. Sprinkle the mini or regular semi-sweet chocolate chips onto the top of the batter.

Bake in the preheated oven for 50 to 55 minutes, or until toothpick comes out clean in the center.

Set on cooling rack to cool.

While the cake is cooling, combine the melted butter, milk, vanilla, cocoa and powdered sugar in a small mixing bowl. If you prefer a creamier frosting, mix up the frosting ingredients in a stand mixer and whip for 3 minutes or until smooth and creamy.

Once cake is cool, add the frosting and cut slices to enjoy!
Notes
Don't have powdered sugar?! That's okay! Add white granulated sugar to your blender or food processor and hit "pulse" a few times until the sugar turns into similar consistency as 10x powdered sugar.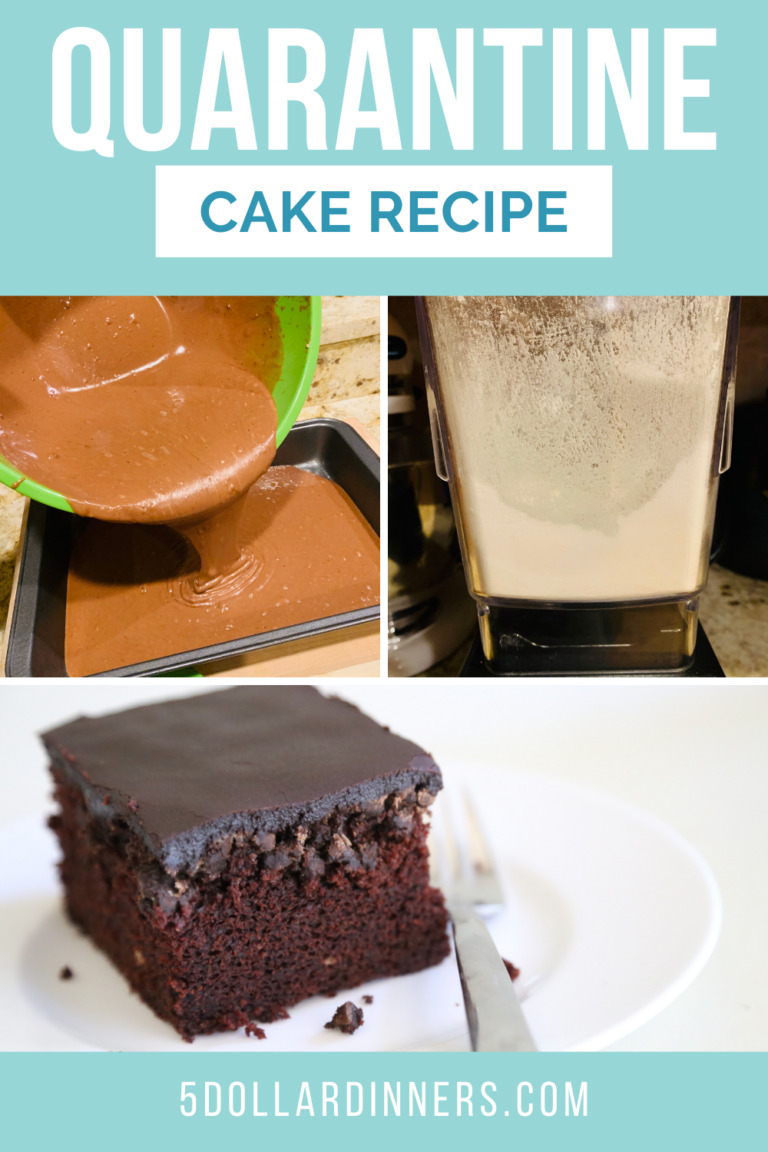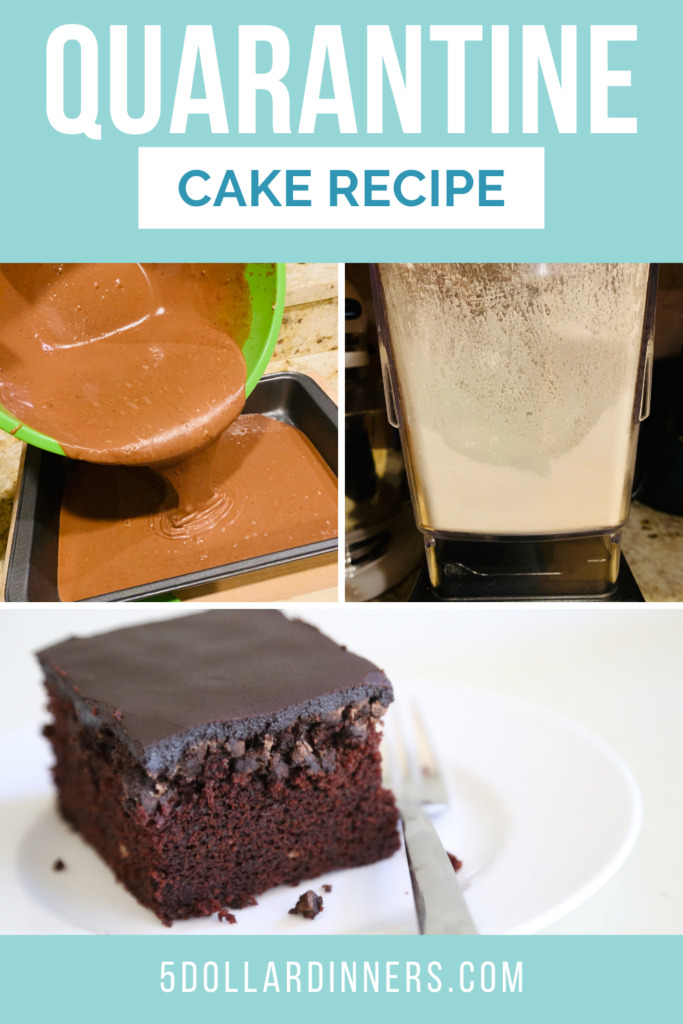 This recipe is featured on Meal Plan Monday #214.