A delightful sauce that will dress up your next pulled pork lettuce wraps meal!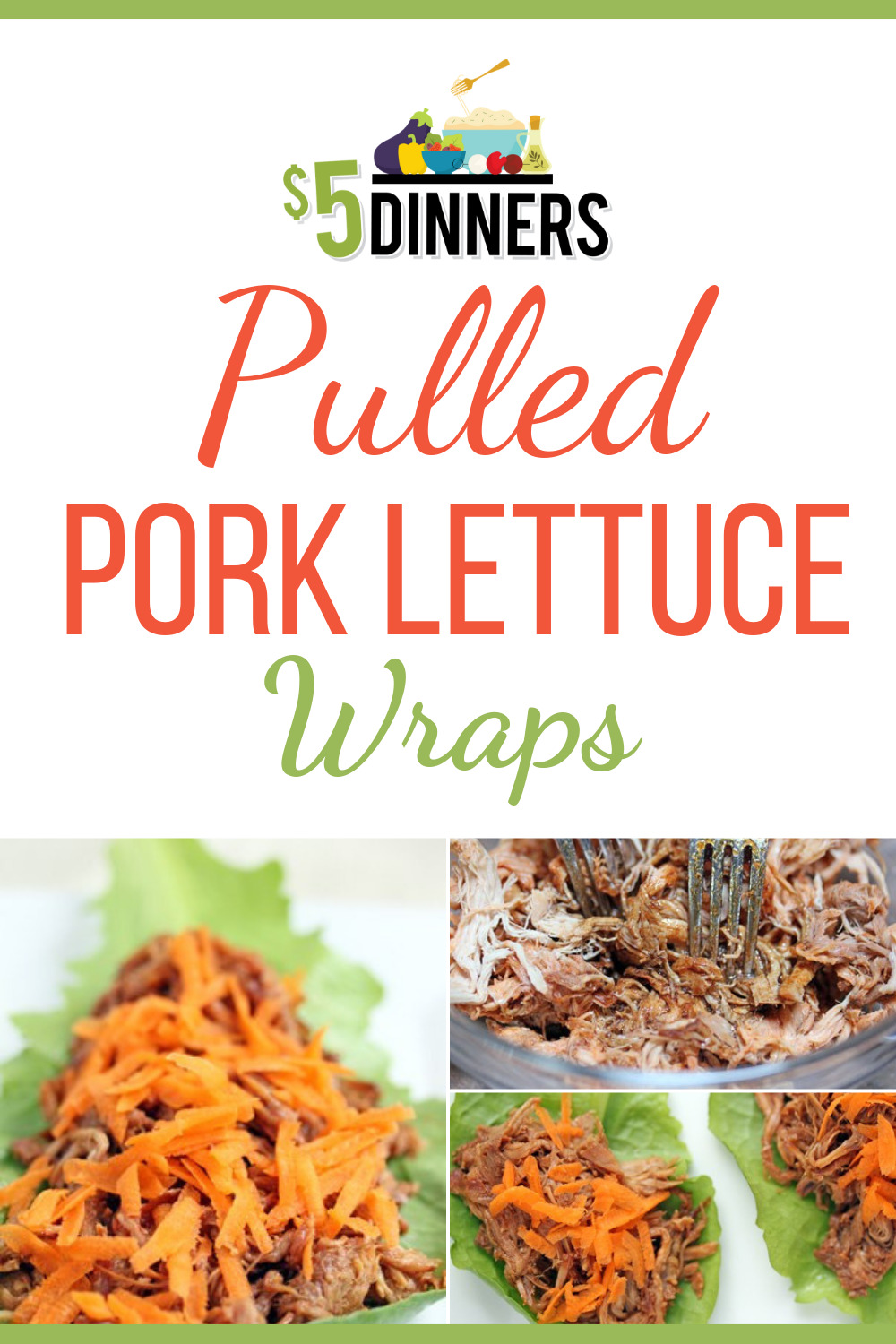 Get. In. My. Belly.
(Name that movie!!?!!)
Oh my heavens…next time you pick up a pork roast, please make these. Please. Please. Please!
First cook the pork roast in the slow cooker… then proceed…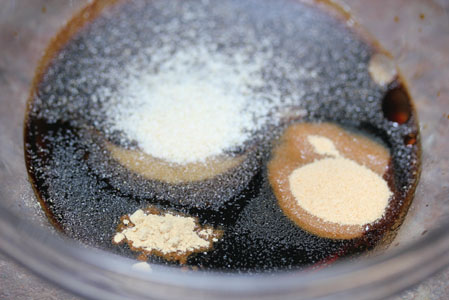 Make the soy-sesame-garlic-onion-ginger sauce.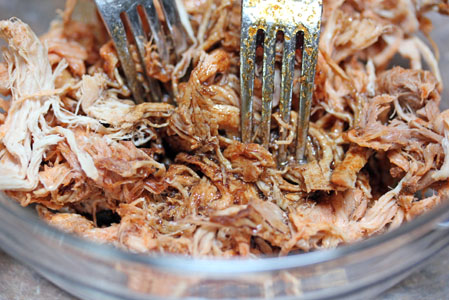 Pour over the pulled pork and toss.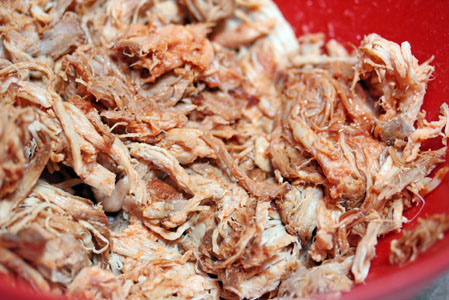 Set the rest of the BBQ pulled pork in the fridge and use later in the week on sliders!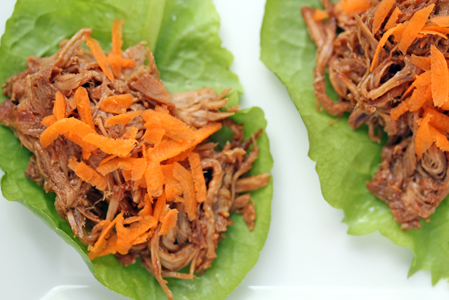 If you are hosting a Memorial Day gathering, consider making these for guests…a pound of the pulled pork would easily make a dozen or more "mini" lettuce wraps…just use a smaller lettuce leaf for each!
A delightful sauce that dresses up pulled pork lettuce wraps. It's quick to mix up with common ingredients and cooks beautifully with the pork roast.
Ingredients
2

lb.

pork shoulder roast

1

cup

BBQ sauce

3

Tbsp

soy sauce

2

tsp

sesame oil

1

tsp

garlic powder

1

tsp

onion powder

1

tsp

ground ginger

Pepper

8

large lettuce leaves

1

medium carrot

peeled and grated for garnish
Instructions
Place a 2-3 lb. pork roast in the slow cooker. Pour about 1/2 cup water in the base, then pour 1/2 cup BBQ sauce over the top. Cook on low for 8 hours.

When done cooking, remove from the slow cooker and using 2 forks, pull the meat apart and mix with the BBQ sauce.

In a small bowl, whisk together the soy sauce, sesame oil, garlic powder, onion powder and ground ginger with a few dashes of pepper. Pour over the slow cooked pulled pork.

Clean lettuce leaves and pat dry.

Spoon the Sesame Pulled Pork into the lettuce and top with some grated carrots.

Serve Sesame Pulled Pork Lettuce Wraps with favorite sides.